TODAY style editor and author Bobbie Thomas is tying the knot tonight! In honor of all the other brides-to-be out there, she's here to share are a few stylish secrets that'll help make the day magical without breaking the bank.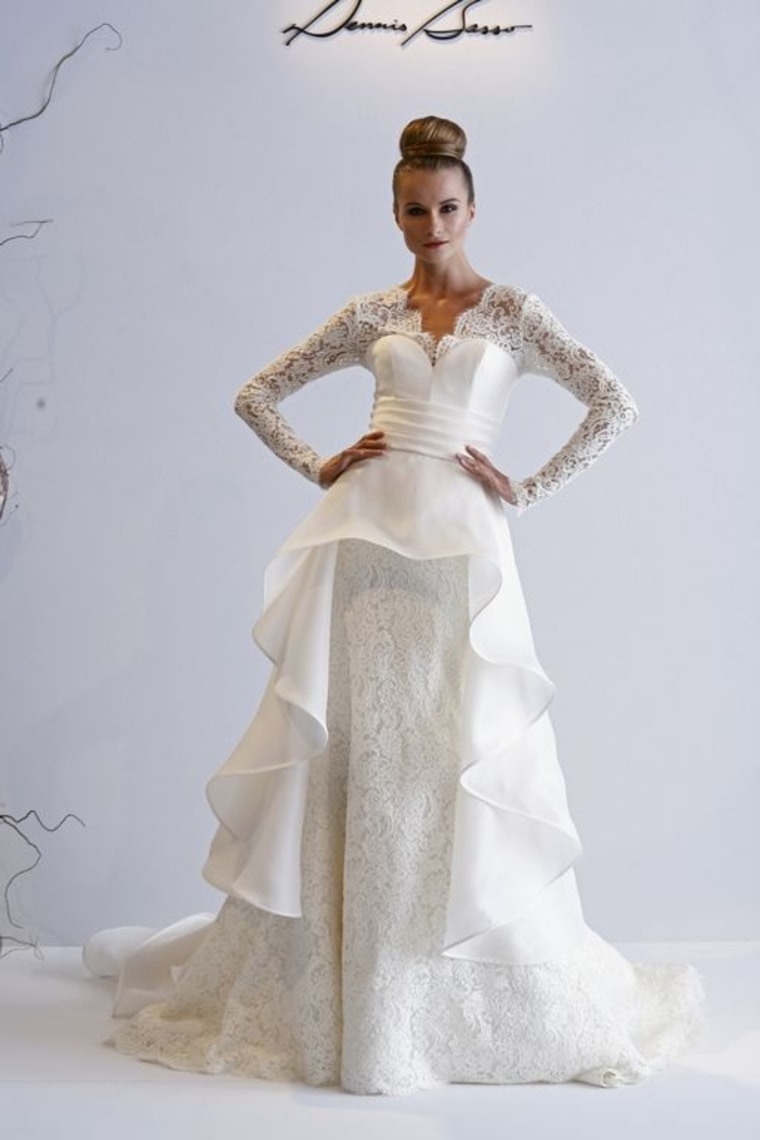 Stylish switch-ups
While modern brides often opt for two wedding day dresses, why not re-imagine your dress. Once you ditch the veil and bustle up, add a different kind of wow factor. Adding a peplum (something I had made at Kleinfeld's in addition to my dress), or slipping into a dramatic cape can add a fresh twist to your look. You can also use accessories to mix things up. A bejeweled caplet or shoulder necklace can alter your neckline, while a headband or sash can be reused to toss your hair up.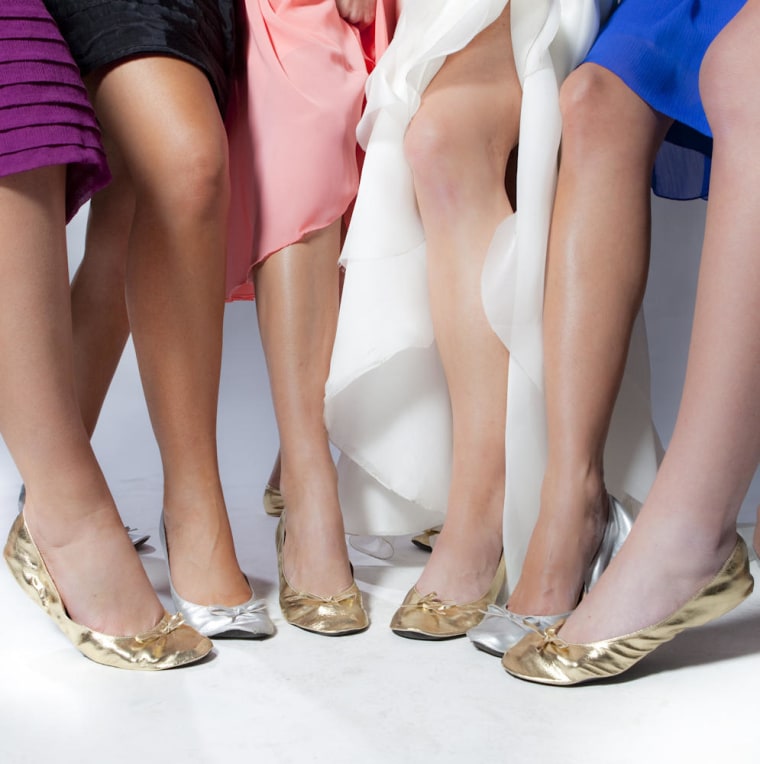 Functional favors
When it comes to gifts for your guests, consider double-duty items that will be both fun for the party and appreciated after the big day is over. Flip-flops and flats are great for party-goers with weary feet, and even more, they won't be tossed out on the drive home ($12, cinderollies.com).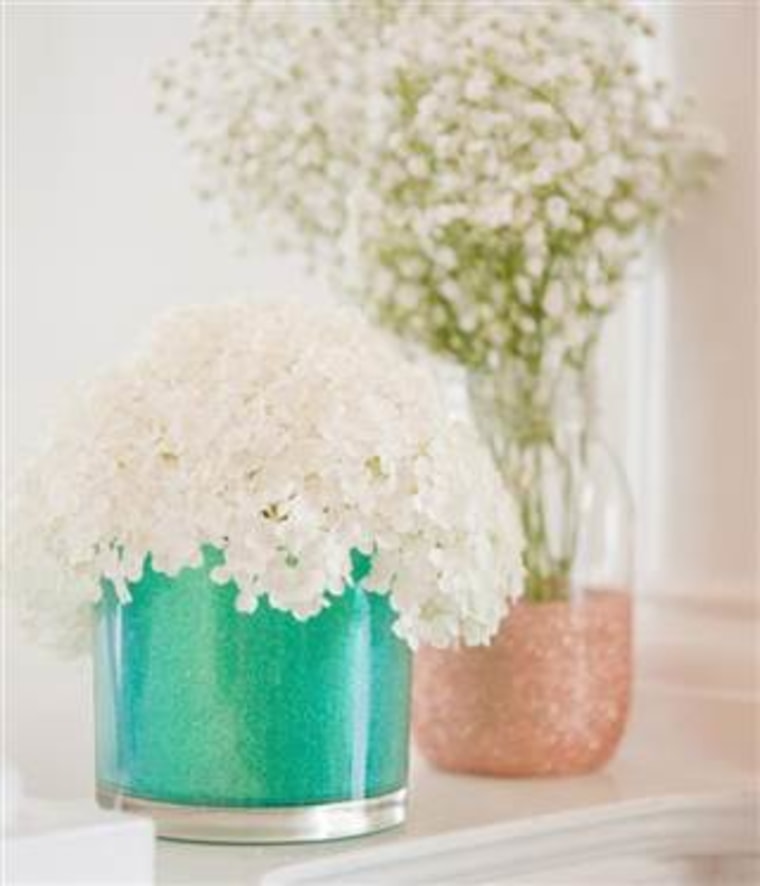 DIY decor
Be inspired by this Glitter Vase idea, and transform old glass vases leftover from flower deliveries or mismatched jars that you may have around the house. You could also foil containers to create metallic tabletop accents. Just apply double stick tape or spray glue, and firmly press metallic foil on top. Then rip the foil away to reveal a shimmering coat (Metallic Foil & glue, JonesTones.com).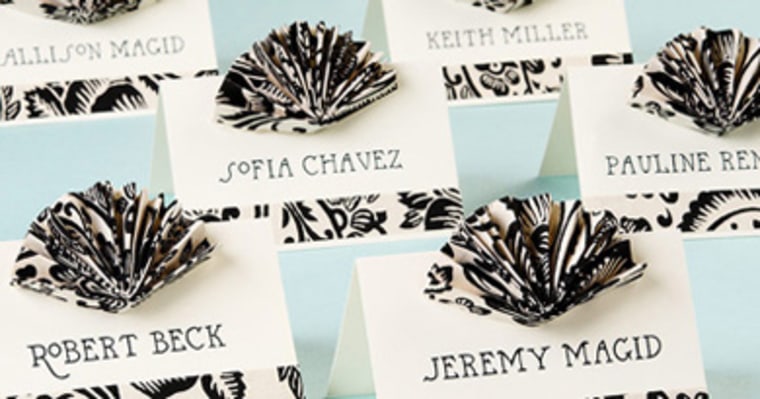 Couture cards
Last but not least, save a few bucks by creating your own escort cards. You can buy perforated paper at the office or craft supply store, and then embellish with designer details like gemstones, shimmering paint markers or a splash of neon spray paint ($5.95, paper-source.com; Painters Markers $14.99, staples.com).