Like many women, when I'm visiting a different city, I make it a priority to check out the local fashion scene. And Montreal is full of hip boutiques, great vintage shops (also known as "fripperies"), beloved Canadian brands (Aldo) and high-end department stores like Holt Renfrew.
Stylish stores
Stroll along Saint Catherine street and you'll feel like you're walking through New York's SoHo district – with rows of retail shops to choose from. One of my favorite boutiques is local gem Lustre —the perfect stop for anyone looking for an original item from Montreal. Owner Yasmine Wasfy hand makes all of the clothing herself, and offers a reasonable price range with most pieces priced between $50-$150. The store also offers a great selection of jewelry, bags and more (514-288-7611). You can find even more Montreal designers online at MtlDesigners.com and browse CHICSHOP.CA for a catalogue of affordable vintage shops throughout all of Canada.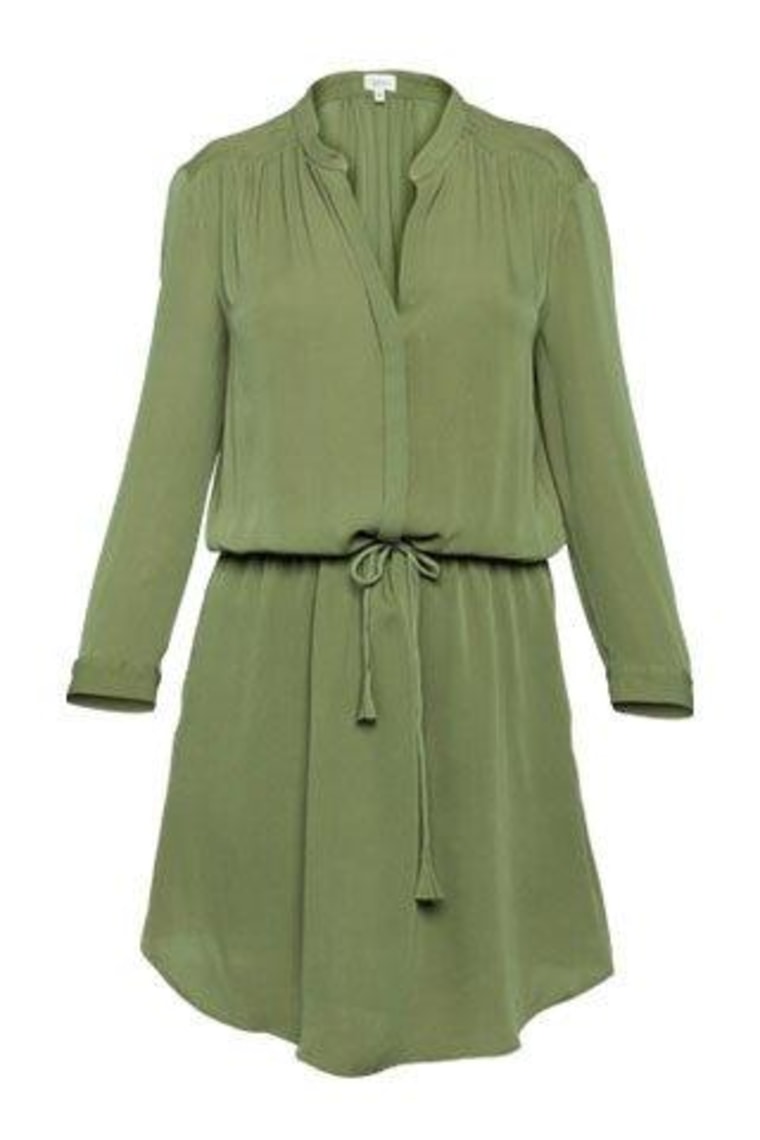 When it comes to bigger brands, I'm a fan of Bedo and Aritzia. Both stores offer great selections of trendy pieces as well as classic staples (the retailers might remind you of popular Swedish clothing company, H&M). Bedo recently launched an edgy yet affordable collaboration collection with Denis Gagnon, one of Canada's most famous designers, and sells more on-trend wear online. While Aritzia does not currently offer an e-commerce option, they are in the process of expanding, opening new locations all across the U.S. so visit their site for store locations.
Bath, body, and beauty
With a wealth of natural resources at their disposal, Canadian beauty items boast a bevy of nourishing ingredients perfect for pampering. Fruits & Passions is a popular one-stop-shop for all of your bath, shower, fragrance and home needs. Similar to The Body Shop here in the U.S., the retailer has hundreds of creams, butters, oils, soaps, deodorants and more in an variety of delicious scents. Cake Beauty is another, smaller, brand responsible for one of my favorite double duty beauty items: 2-in-1 Satin Sugar Refreshing Body and Hair Powder. The powder will refresh your hair between washing, removing excess oil and adding volume, and will also leave your skin feeling smooth, clean and polished ($18; cakebeauty.com). 
When it comes to makeup, one of my favorite lipsticks hails from Canada: Lise Watier's Duo Glam Rouge Infini Lipstick Duo. Both a water-based liquid lip stain and a high pigment lipstick in one, the creamy full coverage comes in 16 classic colors and lasts for up to 8 hours, giving your lips a silky matte finish all day long ($27; www.lisewatier.com).
And for a more affordable quick-fix, Canadian drugstore favorite Annabelle Cosmetics is a great go-to line that's easy to find and features mineral formulas and on-trend color palettes. Last but not least, Zorah Biocosmetics offers nourishing organic and eco-friendly items for face and body that include toning creams and hydrating masks as well as skin rejuvenating and repairing serums. Every item is made in Canada and the brand engages in fair trade practices so you can feel good about supporting them with each purchases.
Gifts and goodies
Whether a gift for a loved one, or for yourself, there are a few items so uniquely Canadian that are well worth knowing about. A Canadian Weather Stick has long been a fun way for people to forecast the weather. First used by natives of the Canadian east and southeast, once the slender stick is placed outside (on a tree or exposed wall), it will bend according to upcoming conditions. If the stick is bending down, expect a wet, rainy day. If it's bending up, look forward to blue skies ($11.99; TheGreatCanadianGiftCompany.com).
If you happen to cross the border, you may want to scoop up a bag of Ketchup chips to bring back to the states. These potato chips taste like, well, ketchup, and are frequently found on grocery store shelves throughout Canada. I found a version available at Kmart for those interested in sampling ($2.95; Kmart.com). 
Another popular chip flavor among our northern neighbors is All Dressed — a mixture of ketchup, vinegar, garlic and more! And while many may think New York is famous for bagels, "Montreal style" bagels are making quite a name for themselves (even in Brooklyn!). The smaller, denser, chewier bagels are said to taste slightly sweeter than their U.S. counterparts, a result some are attributing to Montreal tap water as well as to the honey boiling process used at many Montreal bagel stores( $28 for 4 dozen; Stviateurbagel.com).
For a sweeter treat, try Dare Crème Cookies, filled with either coconut, chocolate, lemon, or maple flavored cream, or the popular Pure Chocolate Whippet, a cookie base covered with marshmallow cream and  covered in chocolate (also available with bonus raspberry filling, $3.39-$3.89; Darefoods.com).  For the more daring foodies, Salmon Candy (also known as "Indian Candy") is popular local treat throughout Quebec. The sweet and salty snack is made of smoked salmon glazed in brown sugar, honey and maple syrup (food.com).
More: Bobbie's Buzz: Hot summer items you'll be lovin'