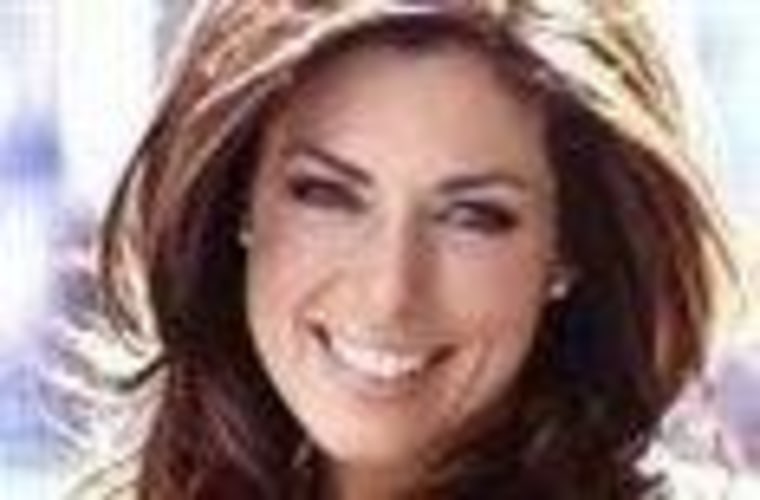 Whether you're a beauty buff or a makeup minimalist, the "cat eye" can be modified to fit your mood. From understated and sexy to va va voom and striking, a little black liner is all you need. TODAY style editor and Bobbie.com's Bobbie Thomas shares some favorite tools and foolproof ways to get the look.
Pro 'purrfect'
From Angelina and Adele to Beyonce and Emma Stone, cat eyes can range from sweet to sexy, and whether you're a first timer or just don't have the time, there are a few quick tricks that can help you apply your liner like a pro. You could literally stick on your liner with Eye Rock's Instant Eyeliner Tapes, which you can simply peel and apply within seconds ($13, birchbox.com). Another easy bet is Beth Bender's all-in-one stencil kit. Both the original Get In Line set and the Deluxe Glamorous Cat Eyeliner pouch include reusable cut outs to help you get even, fast results ($32-$41, bettesboutique.com). In a pinch, you can also create your own custom stencil with a business card. Snip off a slice along the edge, use as a guideline, then flip over to use the reverse side on the other eye.  
Pro tools
If you're willing to draw free-hand, it's all about having the right tools. If you prefer a pencil, opt for one that offers a sponge tip at the opposite end. The applicator tip will help you blend or drag your line with a softer edge so you can smudge in the effect. You'll find a variety of options at your local drugstore, but Clinique's Quickliner pencils are popular ($15, clinique.com). While liquid liners will work for a surgically precise line if you have a steady hand, gels have emerged as a crowd favorite thanks to bent tip brushes. The slanted stem is bent at an angle to help get your hand out of your eye line while applying so you can see what you're doing (Japonesque Belt Liner Brush $3.99, CVS.com; Sonia Kashuk Bent Eyeliner Brush $5.99, target.com). Smashbox's Be Discovered Jet Set is handy, while MAC's Fluidline gel pots are a go- to for professionals. and personal favorite of mine ($15, maccosmetics.com).  And even if you make a mistake, Givenchy's brand new "Mister Perfect" eraser is designed to instantly remove all traces of errors, both liner and shadow, waterproof and non-waterproof ($30; sephora.com).
Pro finish
Last but not least, mascaras can help complete your look. When used alone, mascara can create a subtle, sexy shape that accentuates the edge of the eye similar to a winged tip line, and when paired with bold liner, luscious lashes can have an even more dramatic effect.  Benefit's new "They're Real!" mascara is designed to curl, lengthen and, mostly importantly, separate for a wide-eyed, feline look. Too Faced's Better Than False Lashes system uses a two-coat formula that melts and seals together, building out lashes that are long, glossy and sleek (They're Real! Mascara $22, benefitcosmetics.com; Better Than False Lashes $35, sephora.com). Both of these new formulas have beauty insiders (and myself) quite impressed with their transformative results.
More: Future of fashion? 3-D printer produces stylish shoes