From a swiveling laptop stand to an amazing, multitasking pen cap, TODAY style editor and Bobbie.com's Bobbie Thomas shares a few must-have items.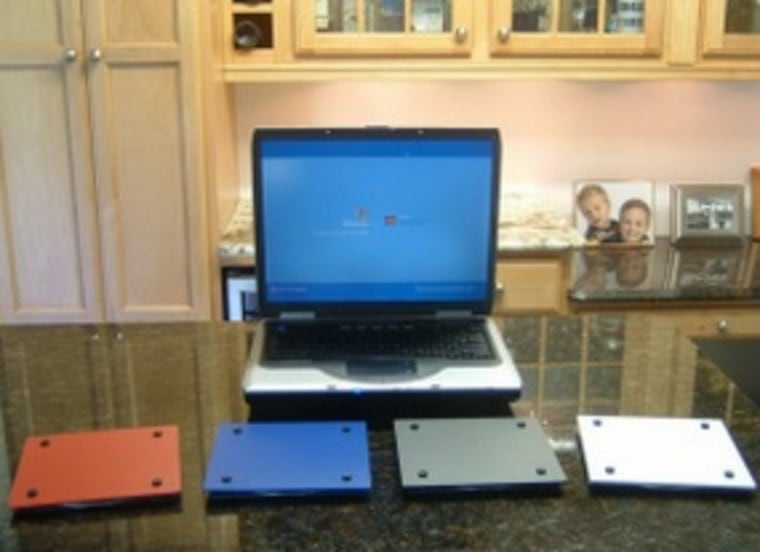 Laptop Suzi
If you've ever tried to share photos with friends or watch a YouTube video at the office, you know that it can be a pain to get your laptop in the optimal viewing position for everyone. Enter Laptop Suzi, a rotating stand that lets you spin and angle your computer screen for all to see ($29.95, laptopsuzi.com).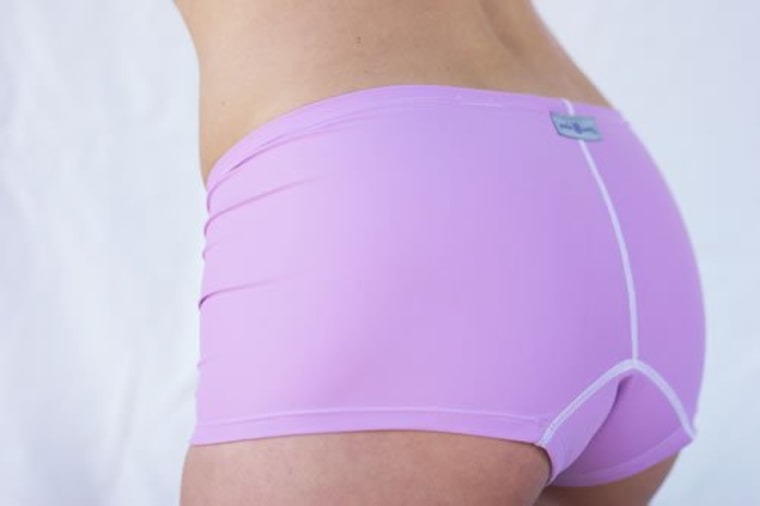 Pedal Panties
Whether you're addicted to spin and cycling classes or are just getting started, you'll be thrilled to know about 'Pedal Panties.' The specially designed undergarment features breathable material and padding to make your ride a little more comfortable ($36, amazon.com).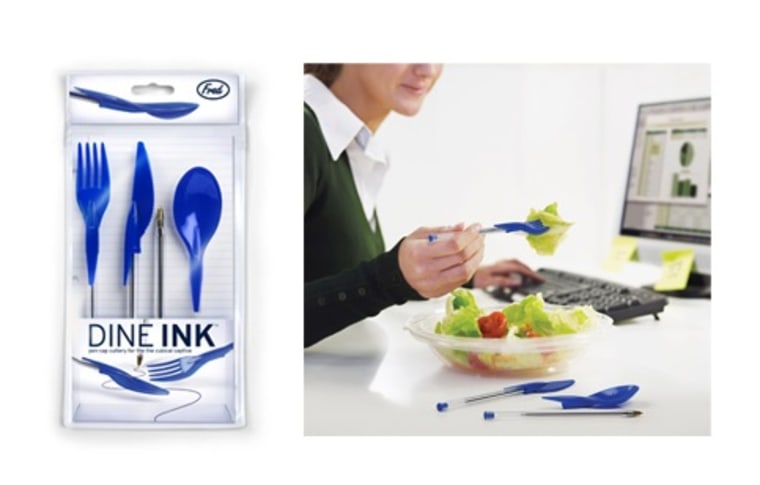 Spoon Sisters solutions
From fun to functional, SpoonSisters.com is a fantastic resource for gifts, goodies for yourself and much, much more. Favorites include Towel Topper bands, which help keep a wrapped towel in place, an ID blocker stamp for those who don't have a shredder and 'Dine Ink' pen caps, which feature eating utensils on top — the ultimate, multitasking accessory! ($9.95 & up, spoonsisters.com).

Learn how to win these products in Bobbie's giveaway here.