Whether you need a girlfriend gift, stocking stuffer or maybe a little something for yourself, TODAY style editor and all around professional girlfriend Bobbie Thomas shares a roundup of savvy solutions to help you look stylish on-the-go.
RELATED: Bobbie's Buzz: Makeup and accessories you can customize
Bittersweet Bracelets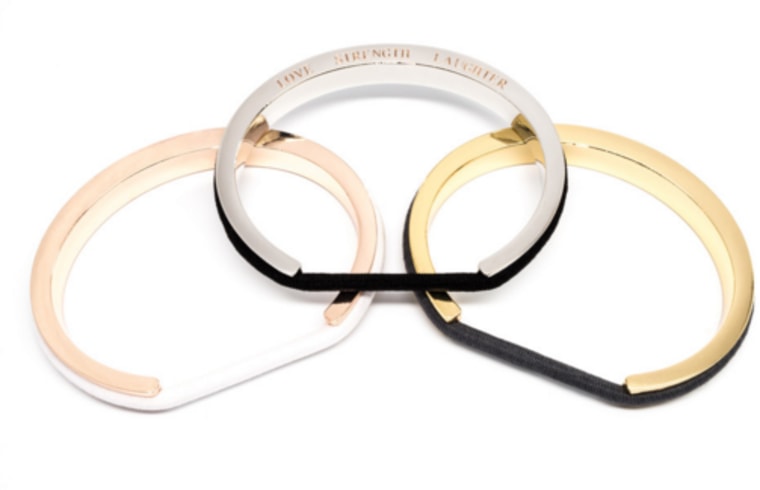 Bittersweet Bracelets offer a discreet and chic new way to wear your ponytail holder. For ladies who won't leave home without an elastic around their wrists, these bangles protect your skin by preventing bands from leaving dents or irritation on your wrist. Plus, they look just as stylish with an elastic band in them as they do when worn alone. Available in silver, gold and rose gold for adults, and fun, bright colors for kids ($20 & up, bittersweet.is).
RELATED: Wearing a hairband on your wrist? Look out for this health risk
Jewelinx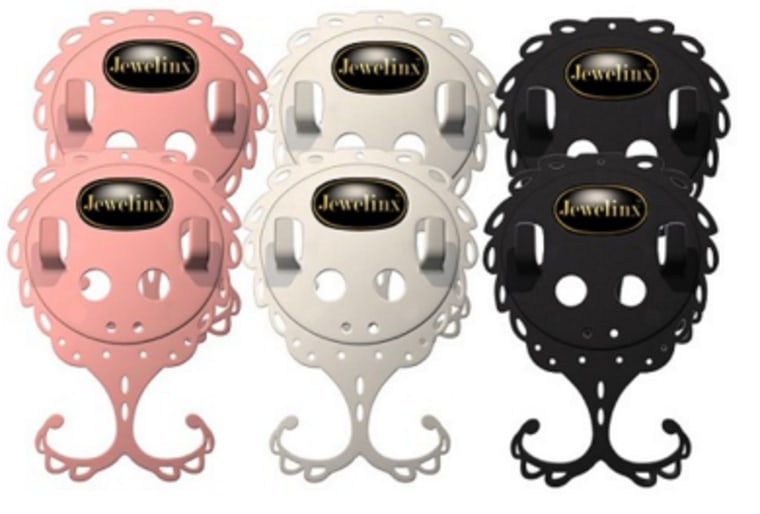 It's not always easy to pull together the right necklace with the right dress, the right scarf with the right blouse, and so on — especially during the hectic holiday season! Jewelinx offers a smart solution with tags that slip onto your hanger, providing slots and hooks for accompanying jewelry, handbags, scarves, ties and more. An easy way to keep pre-styled outfits organized in your closet ($10.99 & up, hangerjewelinx.com).
Shower Conditioning Brush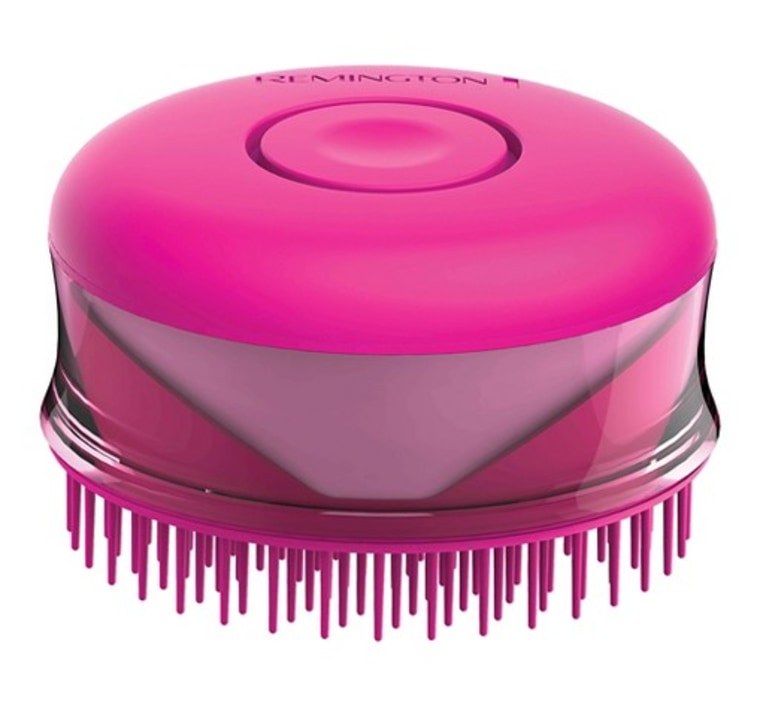 If you're anything like me, your hair turns into one big knot right after you shampoo it, which makes applying conditioner a slippery, tricky task. Remington's new Shower Conditioning Brush has a hidden chamber for hair product, evenly dispensing it as you comb through your locks, saving you time and frustration ($9.88, target.com).
Kur Instant Smudge Fix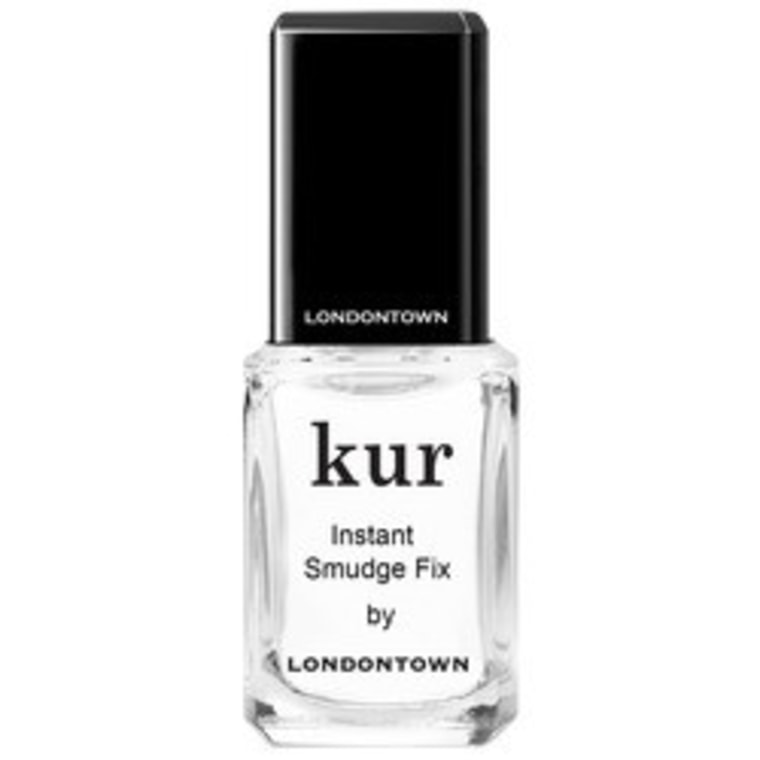 Speaking of frustration, there are few things in the beauty world more irritating than messing up a freshly painted, perfect manicure. Londontown's Kur Instant Smudge Fix aims to help; just apply one quick stroke of the clear formula to your nail, and the dent will instantly heal itself right before your eyes ($14, londontownusa.com).
Our resident style editor and author of "The Power of Style," Bobbie Thomas shares the buzz about beauty, fashion and more here on TODAY and at Bobbie.com. Consider her your go-to girlfriend, style MacGuyver, and Wikipedia for women who you've seen in her underwear. Follow her on Twitter, Facebook & Instagram.