Love a fun manicure? TODAY style editor Bobbie Thomas has you covered:
Custom Nail Solutions
Who knew you could get nails customized right down to the cuticle? Fans of faux tips will fall in love with Custom Nail Solutions, a kit which allows you to take impressions of your unique nail beds. Simply send the molds back to be scanned by a state-of-the-art laser system and shortly after, you'll receive a personalized set of tips that are guaranteed to never chip or break. The reusable nails can be worn for up to four weeks at a time and you can even apply all of your favorite polishes on top ($139.95 and up; customnailsolutions.com).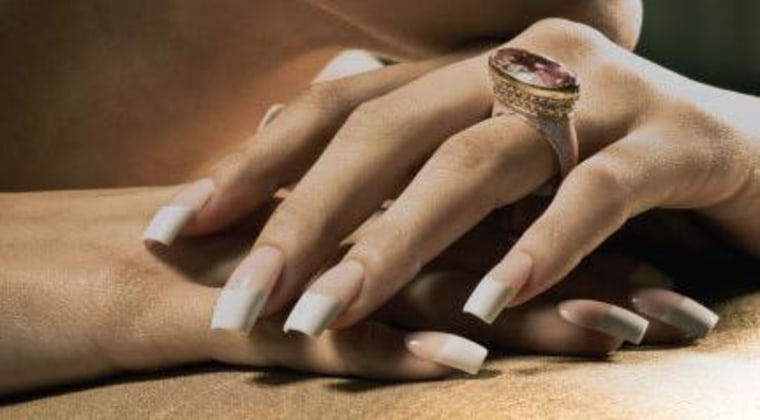 Nutra Nail's Gel Perfect
Gel manicures have come a long way since their debut a mere few seasons ago and now Nutra Nail has introduced the world's first at-home UV light-free system. Gel Perfect comes in a variety of classic and chic shades and uses a special activator base coat to create a long-lasting gel. Within 5 minutes, the color sets into a rock-hard, shiny finish that's gentle on nails and easily removed in two minutes ($11.99; nutranail.com).
Kiesque's Liquid Palisade
Even those with the steadiest of hands have occasionally succumbed to the frustration of a messy manicure.  But fear no more; beauty brand Kiesque has developed Liquid Palisade, which is essentially a painter's tape for polish. Simply apply wherever you don't want nail color to end up and peel away when done. Nail art buffs will also want to scoop up a tube — the coating can be used on top of existing polish to create fun patterns and stripes ($22.00; liquidpalisade.com)
More: Kanye's big furry backpack steals debut runway show
Fall's best boots for under $100