From candies and cocktails, to conversation starters and clean-up solutions, our TODAY Style Editor and all-around Professional Girlfriend Bobbie Thomas shares ways to make the most of your holiday party.
"Game of Phones"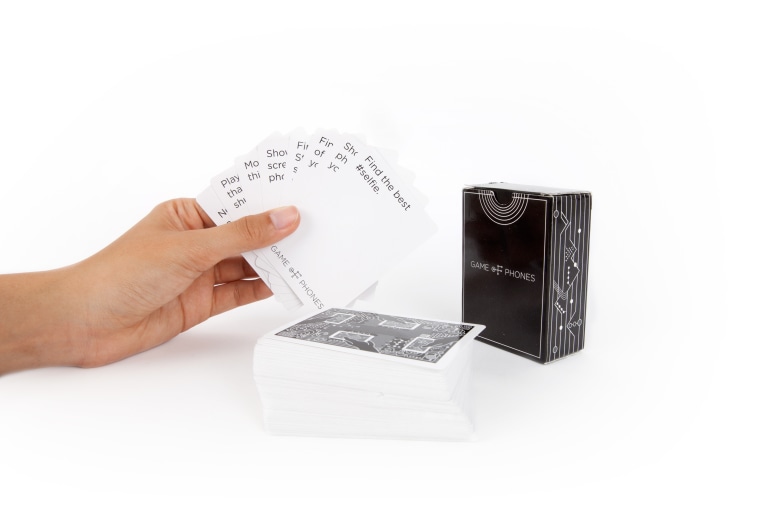 In this day and age, staring at your cell phone has become an all-too-common party activity, but I recently discovered a fun new way to make that solo act more social. It's called "Game of Phones." Each round, you and your pals pull cards like "create an emoji masterpiece" or "find an obnoxious food picture." Then you award points for the best responses. From Googling abilities to photo-snapping prowess, it's a great way to take advantage of all those digital skills you've acquired. ($20, photojojo.com)
Stemware Savers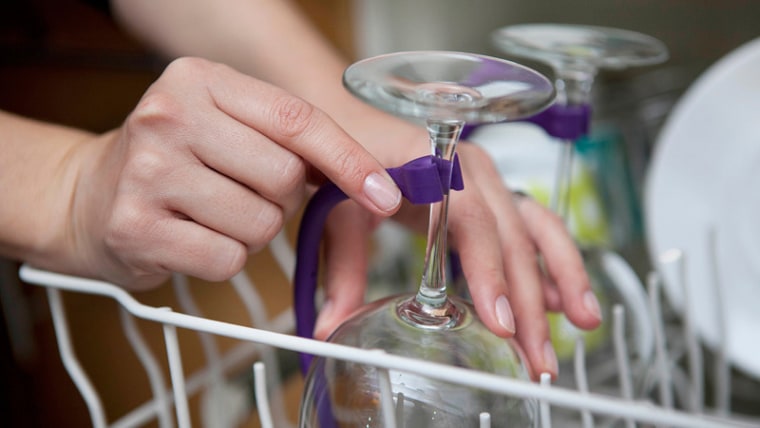 Nothing ruins a holiday buzz quite like having to hand-wash all of your stemware after a party. Thanks to Quirky's Tethers, you can now feel safe putting your wine glasses and champagne flutes in the dishwasher. The flexible plastic rods stabilize your delicate glasses to prevent moving and cracking ($7.99, 4 pack, quirky.com)
Magic Magnetic Scrubber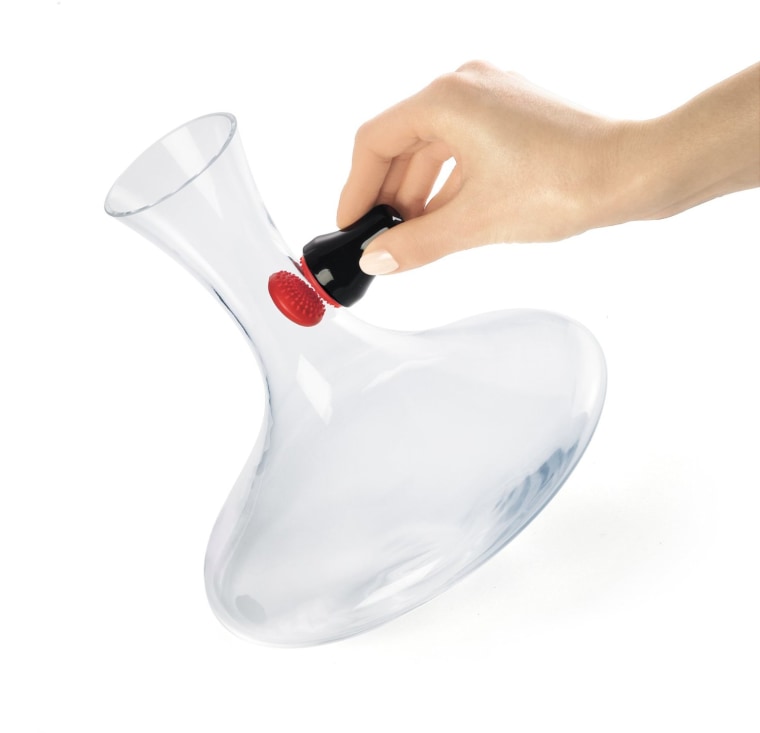 If you do have to hand-wash glassware, you'll find it nearly impossible to get your sponge down to the bottom of vessels, fancy-shaped flutes or through narrow necks and handles. The Cuisipro Magnetic Spot Scrubber aims to clean those hard to reach spots. Simply drop the magnetic scrubbing disk into any vessel filled with soap and water, then gently move it around with a secondary magnetic knob. It's so cool, you might even be able to get the kids to help with the dishes! ($9.99, vat19.com)
No-Spill Martinis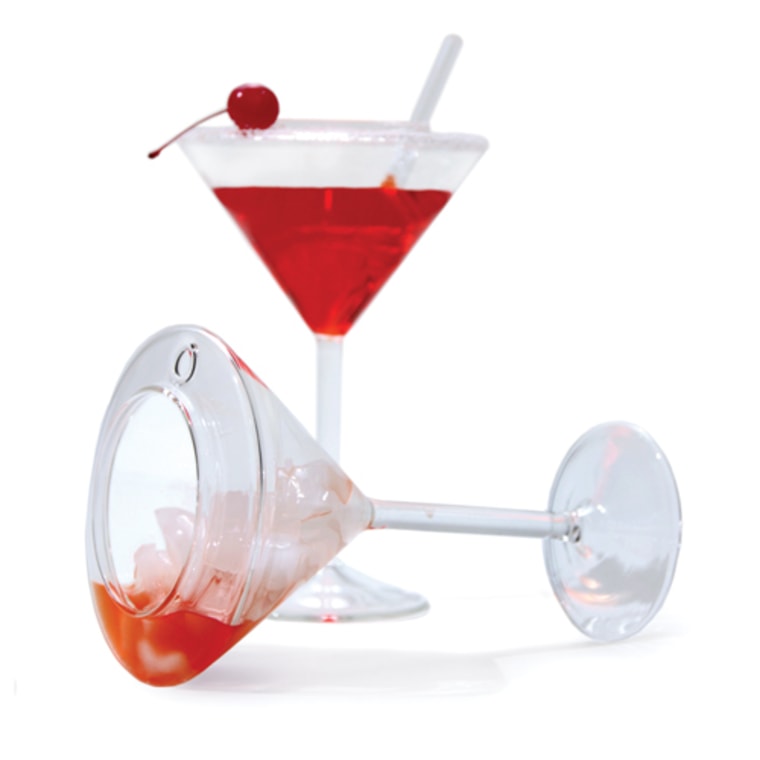 Martini glasses have a sexy, stylish silhouette, but you need perfect balance to avoid spills. Sipatiniz are martini glasses with a specially designed rim to prevent sloshing onto shirts and carpets—a gift any hostess will welcome. ($18.99 each, truefabrications.com)
Convertible, Giftable Wine Rack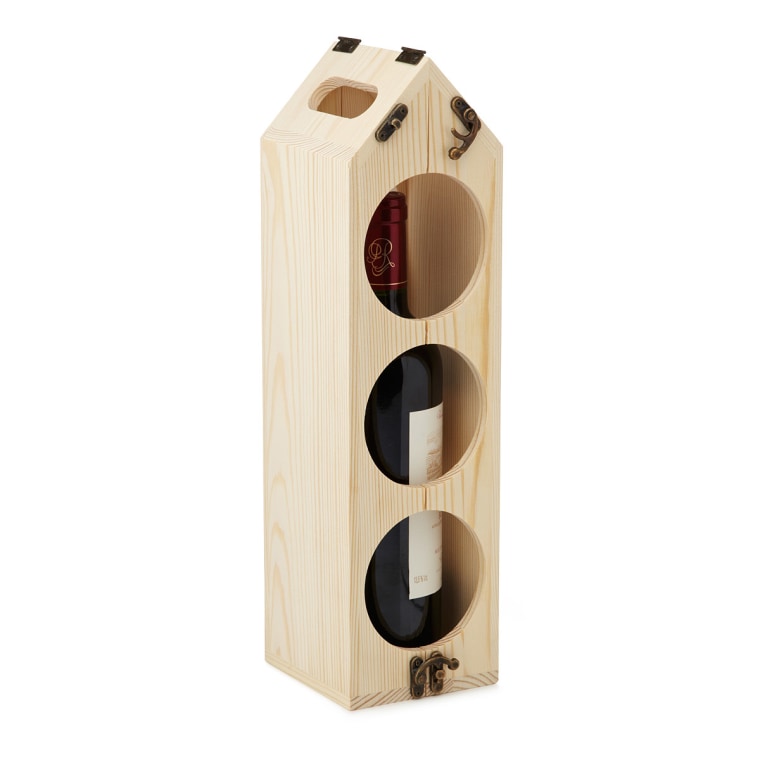 If you're looking for a unique way to package a gift, consider bringing a bottle of bubbly or vino to the party in a box that instantly converts into a tabletop wine rack. Made from chic pine wood, the RackPack does double duty: housing one bottle while you're en route, then cleverly flipping open to reveal slots that can display up to six bottles of wine. ($24.99, uncommongoods.com)
Chocolate-Covered, Wine-Infused Grapes
Most wine grapes make their way into a bottle, but a small amount are saved for this unique, award-winning treat that's a modern cult favorite. Blissinger's chocolatiers infuse each grape with Shiraz wine, then cover them rich in dark chocolate to create a dream pairing. You could consider this a highly efficient way to consume two of your holiday favorites at once, or an utterly chic and special hostess gift. ($36, bissingers.com)

Our resident Style Editor and author of "The Power of Style," Bobbie Thomas shares the buzz about beauty, fashion, and more here on TODAY and at Bobbie.com. Consider her your go-to girlfriend, style MacGuyver, and wikipedia for women who you've seen in her underwear. Follow her on Twitter, Facebook & Instagram.