You don't have to spend a lot of time or money to make Valentine's Day meaningful. TODAY Style Editor and author Bobbie Thomas shares smart and savvy ways to show friends and family you care.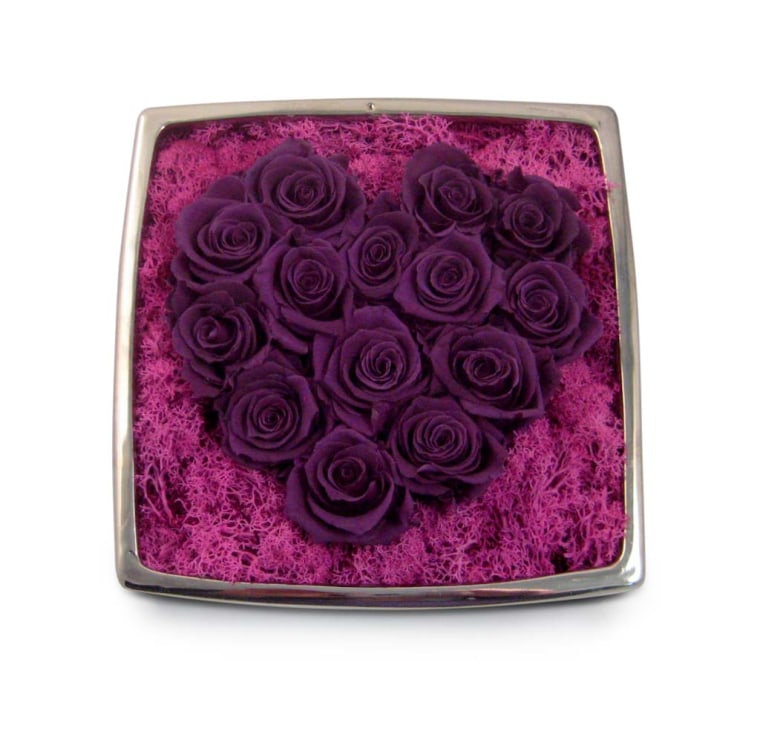 Eternal rose

Believe it or not, I still have a real roses from 3 years ago. They still look great! Although they arrived looking a bit brighter than the deep red color they are now, and filled the room a soft scent, I'm still in awe of the everlasting display. I found the website on a small tag tucked inside the roses, and to my surprise learned that Heinau Flowers were meant to last for six months or longer. The petals are preserved with a special process that can keep their flowers fresh and absorbing moisture from the air. ($7.95 & up, bloomsbyheinau.com).
Candy cards
If you're looking for a quick and creative Valentine's Day idea for friends or your kids and their classmates, consider making inexpensive, eye-popping, candy cards. All you need to do is snap a photo of your little one with an outreached fist, hand held high or pose that would factor in your sweet treat. Print out the image and then attach small wrapped candies with tape or glue onto the hands in the photo, or cut two small slits into each at the top and bottom of the fist or hand position and finish by sliding a lollipop through them. Voila! It'll look like the treat is popping out of their hand and off the page.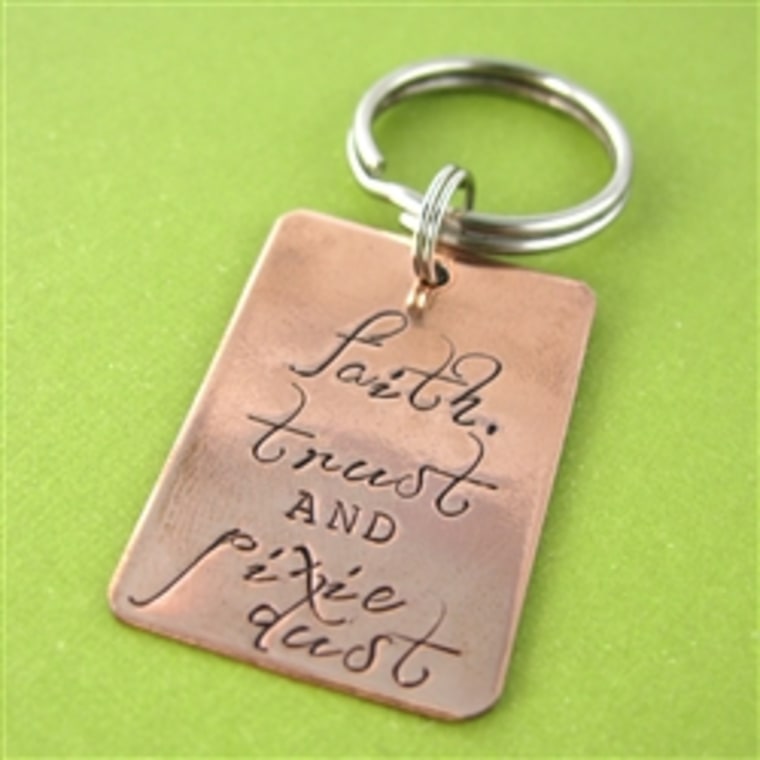 Special spot
When it comes to loved ones, memories fill our mind and places can help pinpoint the past. Where a child was born, your childhood home, college campus or where you met someone for the first time are just a few of those sentimental spots. My husband always teases me about our first kiss, claiming that I don't remember where it happened. Thus, this Valentine's Day I hope to settle the score with a key chain embossed with the exact location. Spiffing Jewelry offers a customizable collection of longitude/latitude keepsakes to help commemorate your first date, proposal and more. Single or smitten, grandmothers or girlfriends, you can add a fun phrase or heartfelt quote to share the love with everyone ($14 & up, spiffingjewelry.com).