With parts of the country feeling polar vortex part two, staying warm has presented a few fashion challenges. Whether you are currently braving the burst of arctic air or lucky to be some place warmer, TODAY Style Editor and author Bobbie Thomas is here to share cute and cozy finds that you will want to wear this winter.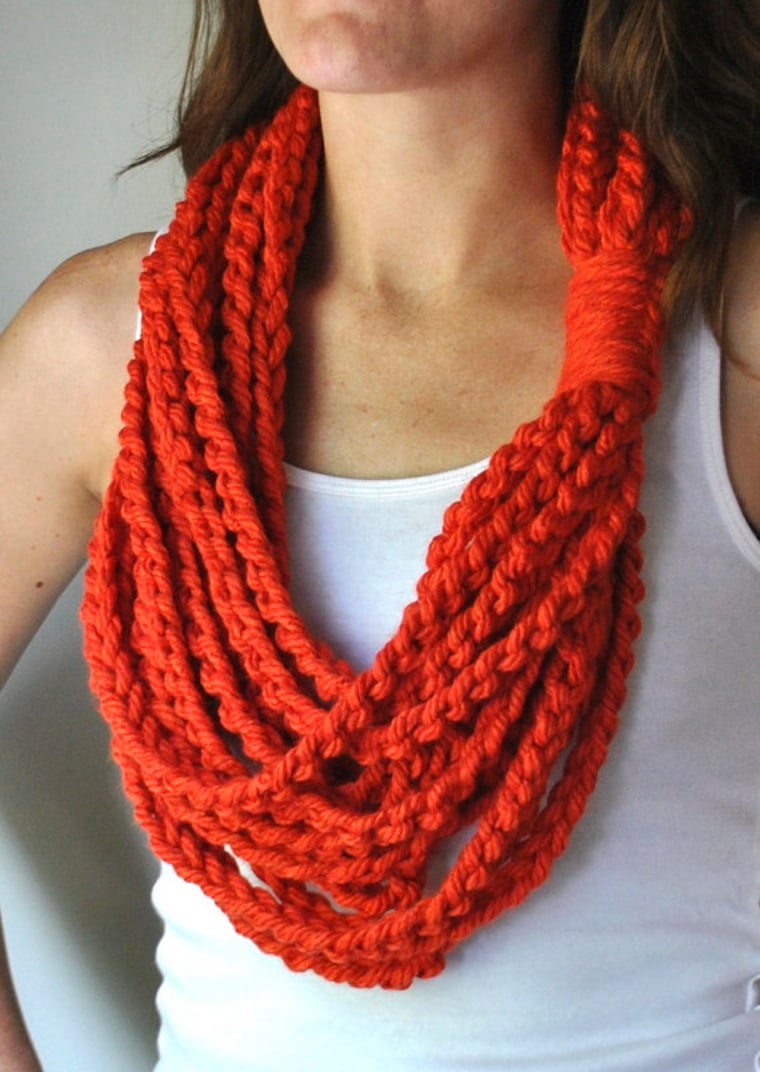 Knit necklaces
Chunky knit necklaces, like this one from Etsy Seller DottieQ, add an extra layer of warmth while making a chic statement. You can also do a DIY version for a few dollars this weekend. Get creative twisting and braiding yarn into thick cords, then finish it off with buttons or a fun brooch ($3-5, michaels.com).
Hands and headwear
Turn heads by simply adding a brooch to a knit scarf, hat or headband. With winter sales in full swing, you can score some great deals. Urban Outfitters offers up eternity scarves that can double as ponchos (great for keeping warm inside or outside), savvy leather gloves that keep you covered by converting from short to long and mittens that with stick with you thanks to a connected cable string ($4.99 & up, UrbanOutfitters.com).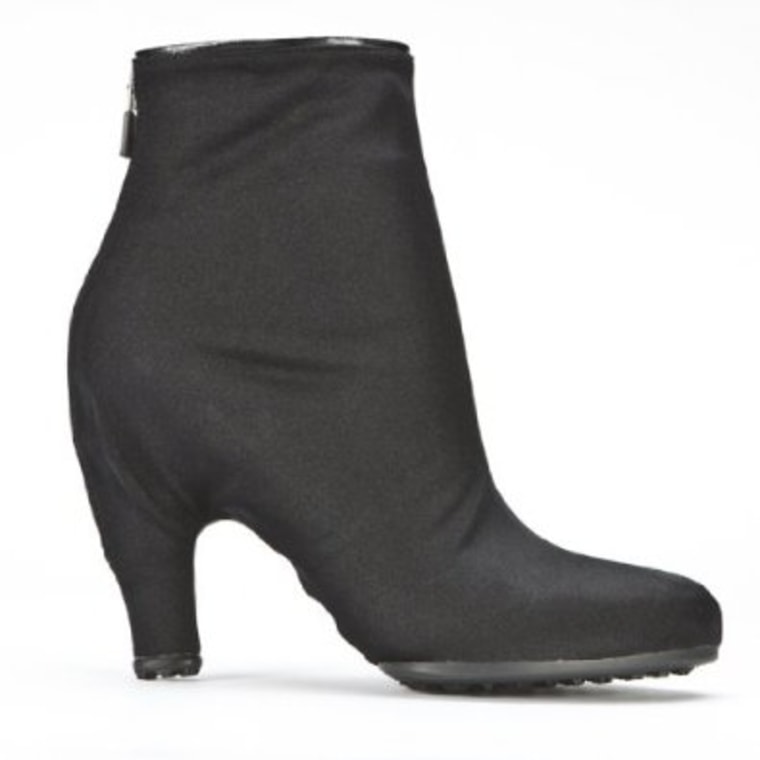 Cozy covers
Rain, sleet and snow are shoes' biggest enemies. Keep your 'kicks clean (and prevent slips and slides) with stretchy water-proof covers from Grace Carter. The zip-on styles for flats and heels have rubberized soles, and keep your feet warm and footwear protected. They also conveniently fold away until you're ready to step out again ($59, gracecarter.com).
Luscious leggings

A drugstore deal at just $5.99, Gold Medal leggings are a soft and warm basic without the bulk. These are great for those who live in leggings, and also great for layering when the temperature drops drastically ($5.99, Walgreens Stores or amazon.com).