From jewelry with built-in cosmetics to bras in half-cup sizes, TODAY style contributor and all-around Professional Girlfriend Bobbie Thomas shares her latest batch of smart solutions.
The EZ-Net
The task of picking trapped hair out of a hairbrush is not a pleasant one, especially if you shed often or use densely bristled brushes. Thankfully ,there's a super simple yet smart solution on the market. The EZ-net is a mesh cover that slips over the head of your hairbrush. When it's time to clean off, just peel the EZ-Net back and it quickly pulls all the strands off with it. ($4.99, eznethaircare.com)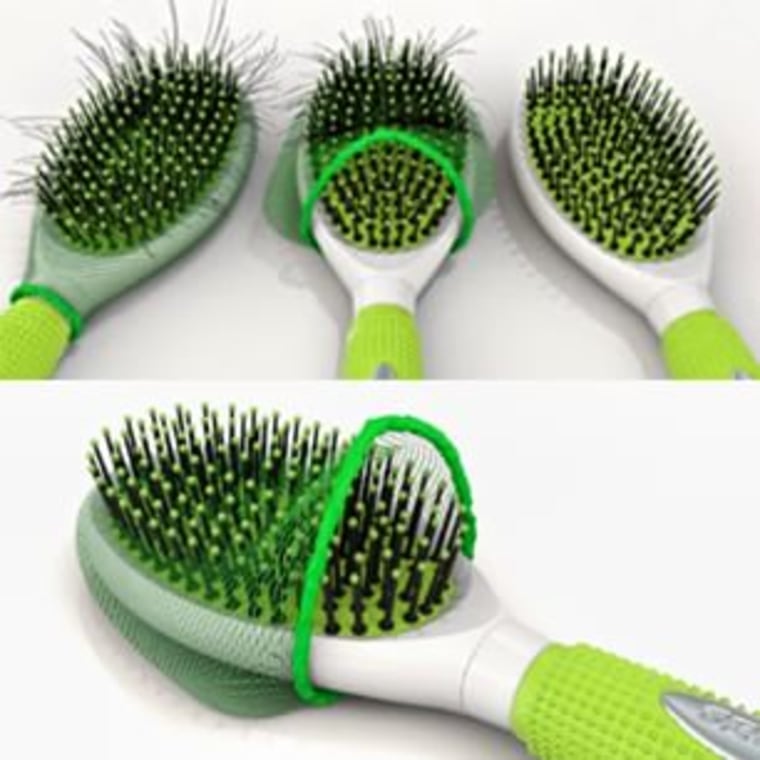 Popsy Jewelry
These double-duty rings, bracelets and necklaces are not just jewelry, they also offer up a discreet design with hidden compartments for lip gloss or solid perfume. The cosmetic portions are removable, so you can refill, replace and swap in and out as desired for instant touch-ups at your fingertips. Added bonus: each piece also has a cleverly concealed mirror within it. ($28.50 & up,popsyjewels.com)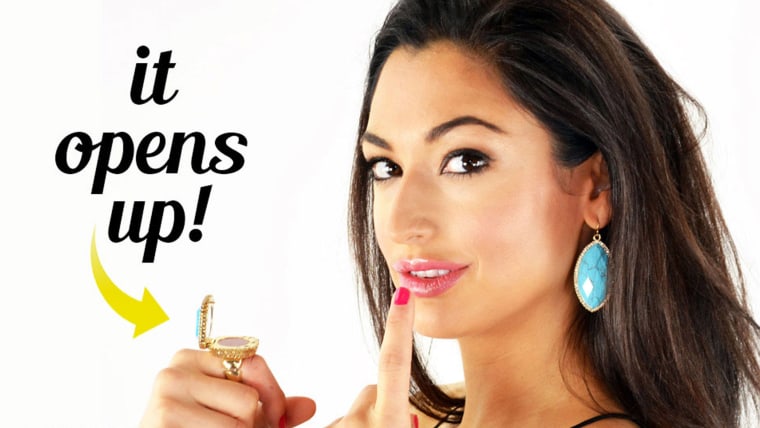 ThirdLove Bras
There's a bra size 36 C½? Yes, that's a thing! Online retailer ThirdLove has started building bras in 1/2 cup sizes. After all, what are the odds that we all fall perfectly into one basic letter?
In addition to a more diverse size range, the brand also developed an app that can measure your bust in the comfort of your own home. Just snap a few quick photos on your phone and wait for it to figure out what size you are. Last but not least, ThirdLove bras are tagless and come with a 100 percent guarantee in the form free shipping on returns and exchanges. ($28 & up, thirdlove.com)
Brush Pearl
The BrushPearl is the world's first machine that automatically cleans and freshens your makeup brushes — finally! In addition to using a cleanser, the device sends sound waves through the water to vibrate dirt and grime off of the brushes. Easier and faster that standing over the sink, this one time investment can help ensure better hygiene and reduce cosmetic contamination. ($99, brushpearl.com)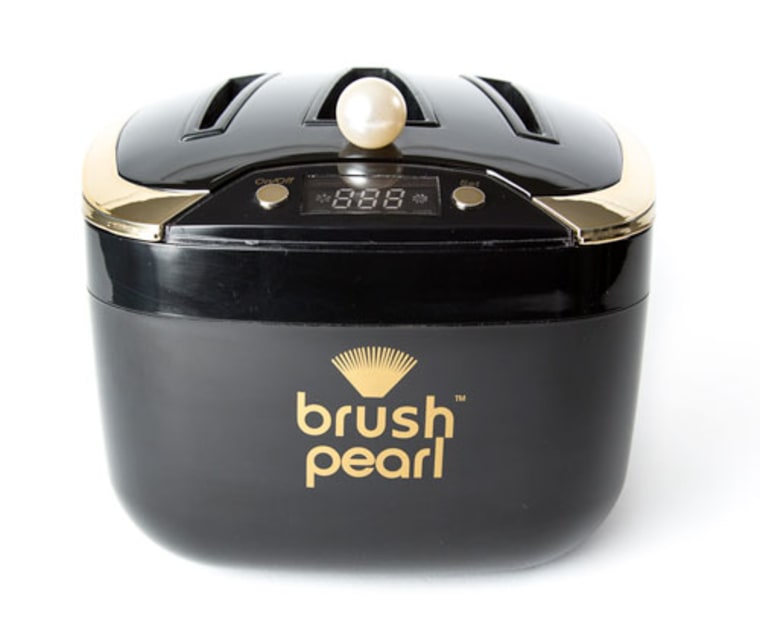 Our resident Style Editor and author of The Power of Style, Bobbie Thomas shares the buzz about beauty, fashion, and more here on TODAY and at Bobbie.com. Consider her your go-to girlfriend, style MacGuyver, and wikipedia for women who you've seen in her underwear. Follow her on Twitter, Facebook & Instagram.