From tell-all T-shirts with attitude to quotable keepsakes, it seems like the world is full of words ready to wear and share. Whether you borrow Beyonce's "I woke up like this" mantra or our own Kathie Lee Gifford's plea to "just drink wine and pet your dog," there's something for everyone.
As a TODAY Style Squad member and professional girlfriend, I'm happy to help you sort through the options to find a statement that best suits YOU!
1. Join the club
Etsy's ShopBlakeRuby creates personalized T-shirts for the groupie in all of us. If you or someone you love has always wanted to be a rock star, supermodel, or sports hero, now's the chance to join the club. For example, add your little princess's name to a tee so it can read: "Ariel. Cinderella. Rapunzel. Mia." Pick from pre-designed options, like superheroes: "Superman. Batman. Spiderman. Asher." or customize a list and add a friend or family member to the mix.
Custom Superhero Tshirt, $25, Etsy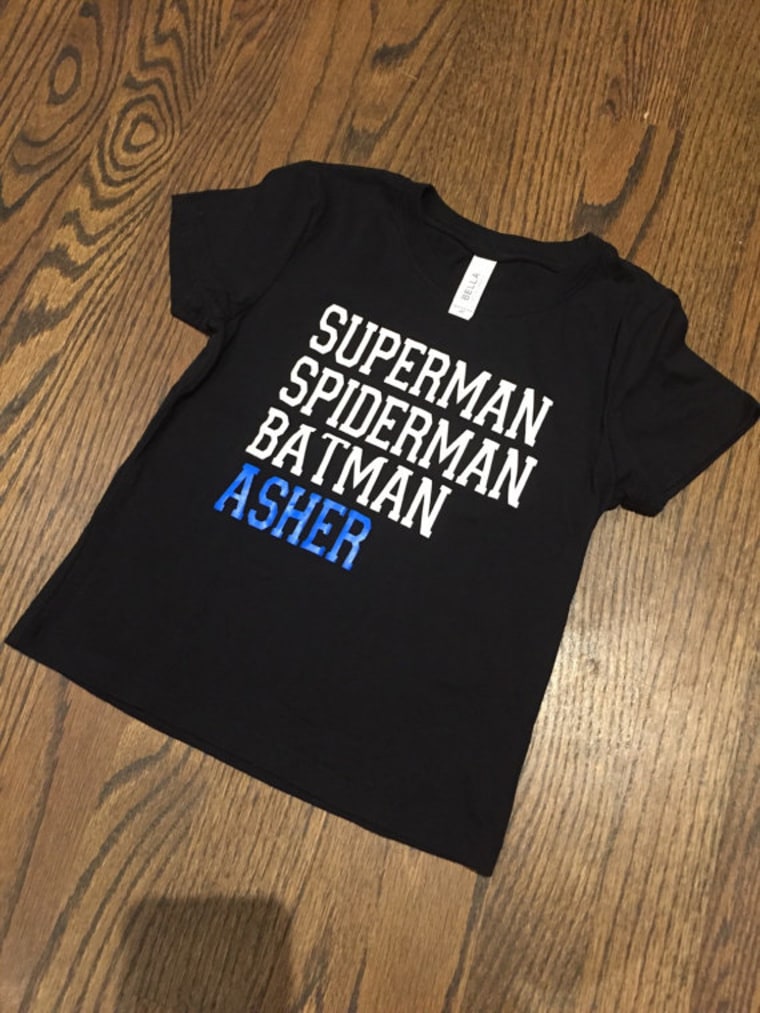 RELATED: Here's the scoop on the hottest hair tools and products for fall
2. Endless options
One day he loves monsters, the next, he's obsessed with soccer and after that it could be trains. Let your little one change his or her mind and explore different expressions with Shout Out tees. The shirts come with a blank velcro "canvas" for creativity on the front along with a lot of letters so kids can spell out a new name or phrase whenever they want. Added plus: You'll save money on trendy T-shirts since this is essentially an all-in-one!
Electric Blue Shirt, $33, Shout Out!
3. Customizable quotes
Lenny & Eva is a jewelry collection meant to comfort and encourage women with smart quotes and inspirational messages that can be changed daily, monthly or as desired. Pick out engraved plaques and pair with a companion cuff or necklace. You can also create your own plaques on the website so you can have favorite words of wisdom nearby whenever you need them.
"Do Not Be Afraid. Just Believe" plaque, $22, Lenny and Eva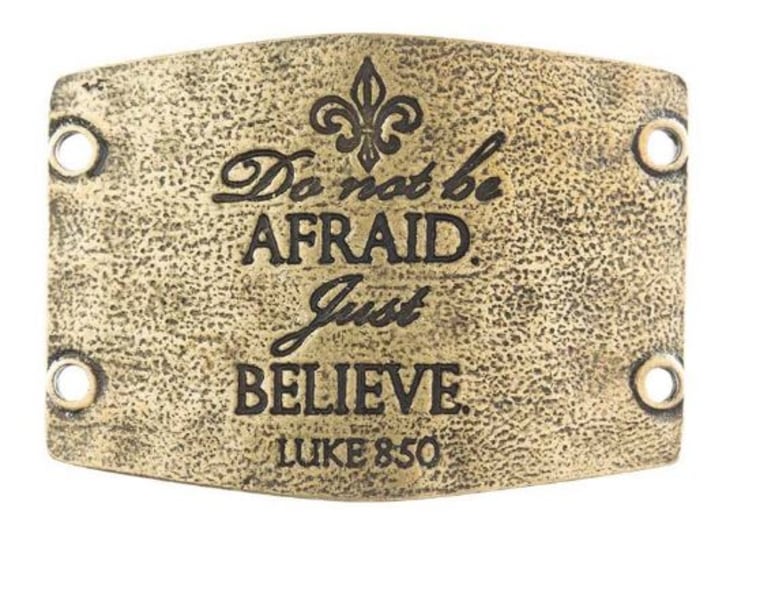 Wide Cuff Ceramic Black, $30, Lenny and Eva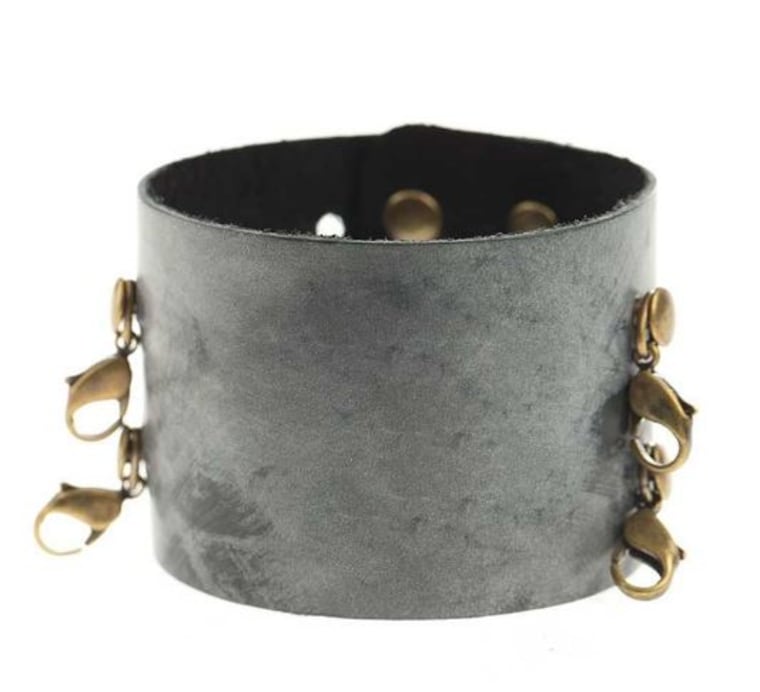 RELATED: 11 easy hairstyles that will help you win Halloween
4. Favorites for your fingers
Big, bold block rings from the '80s are back, updated with simple but sassy wording. Snash Jewelry offers up unisex pieces from food-themed (GUACAMOLE! HOT SAUCE!) to beloved locales (ATL! LOS ANGELES!). You can even customize your own depending on whatever you're obsessed with (GUMMY BEARS! RYAN GOSLING! TODAY SHOW!)
Cheetos Ring, $58, Snash Jewelery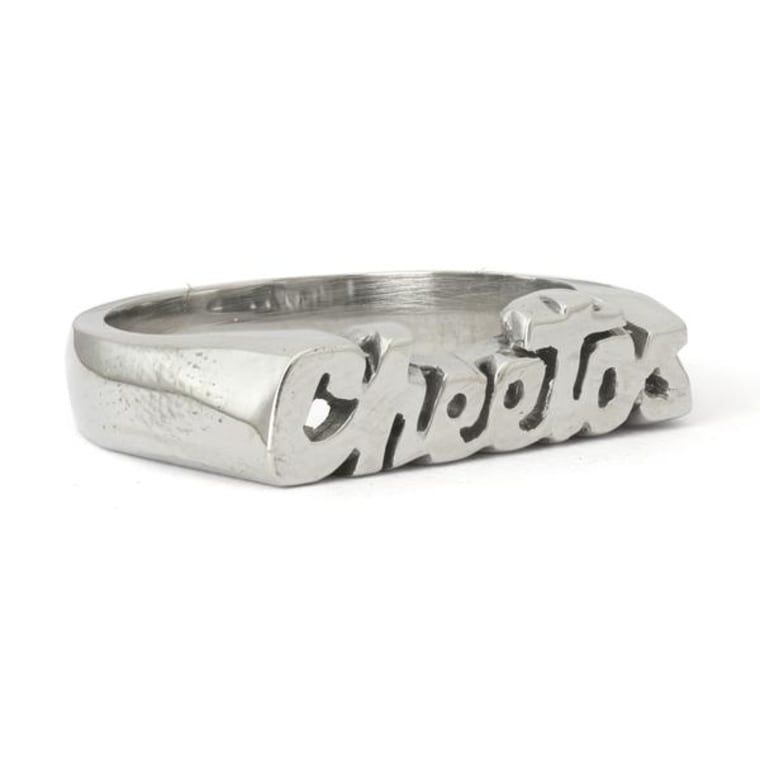 5. Personalized patchwork
Beyond adorable fashion finds that you can "emojify" to make your own, you can now embroider everything from pet sweaters to purses, covering everyone in your life with something that's uniquely them. I fell in love with Bow and Drape as a great go-to gift resource and particularly flipped for their punny, sparkly sweaters for four-legged friends. Favorite designs include "Fur Real," "So Fetch," and "Ball So Hard." You can also customize your own phrase for Fido, but be warned, you'll likely want to make something for yourself while you're at it; their human sweatshirt options are equally chic and adorable!
The Boyfriend Sweatshirt, $59, Bow & Drape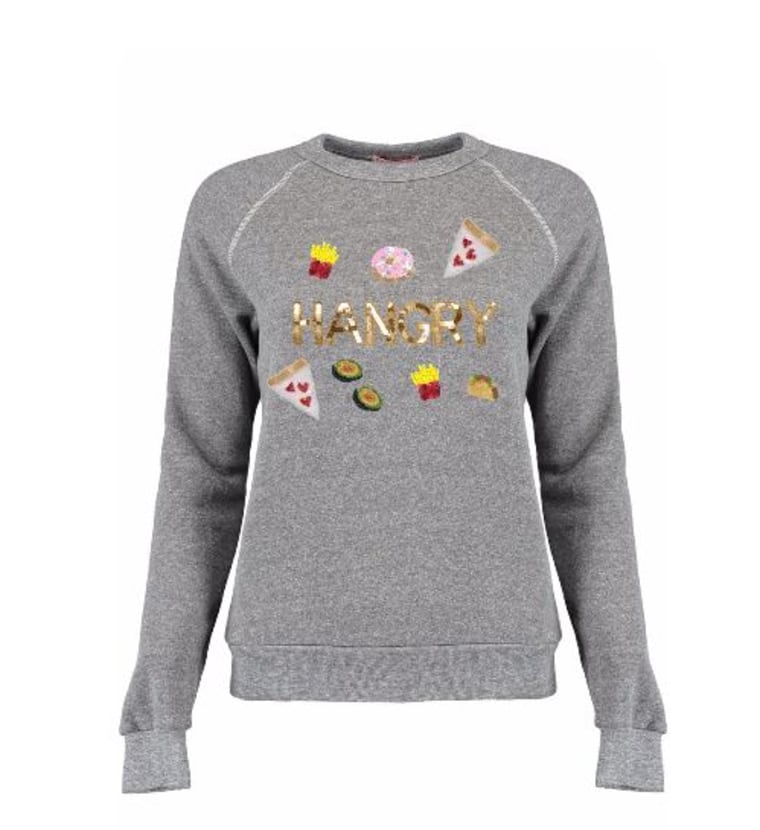 RELATED: It's the wave of the future! The best high-tech beauty products to use at home
6. Clever captions
Fox and Clover incorporates witty, fun sayings into everyday items, from doormats that ask you to "push it, push it real good — the doorbell that is" to coffee cups that let the world know "if it requires a bra, no thank you." No matter your taste, you'll be sure to get a giggle out of their curated selection.
Mug, $18, Fox and Clover