From artsy accents to crafty embellishments and frayed hemlines, so much of what's trending in fashion is about reinventing basic style staples — so why not repurpose something you already own? This week I'm sharing summer trends you can buy or DIY.
1. The ruffled shirt
This season is all about using ruffles to update your basic T-shirt into something totally fun and feminine. Brands like Topshop, Helmut Lang, Velvet and more have playful styles ranging from $45-$200. Or, for as little as $10, you can buy all the supplies to create the look on one of the plain T-shirts you have at home.
Buy it:
Topshop Lace Ruffle, $45, Nordstrom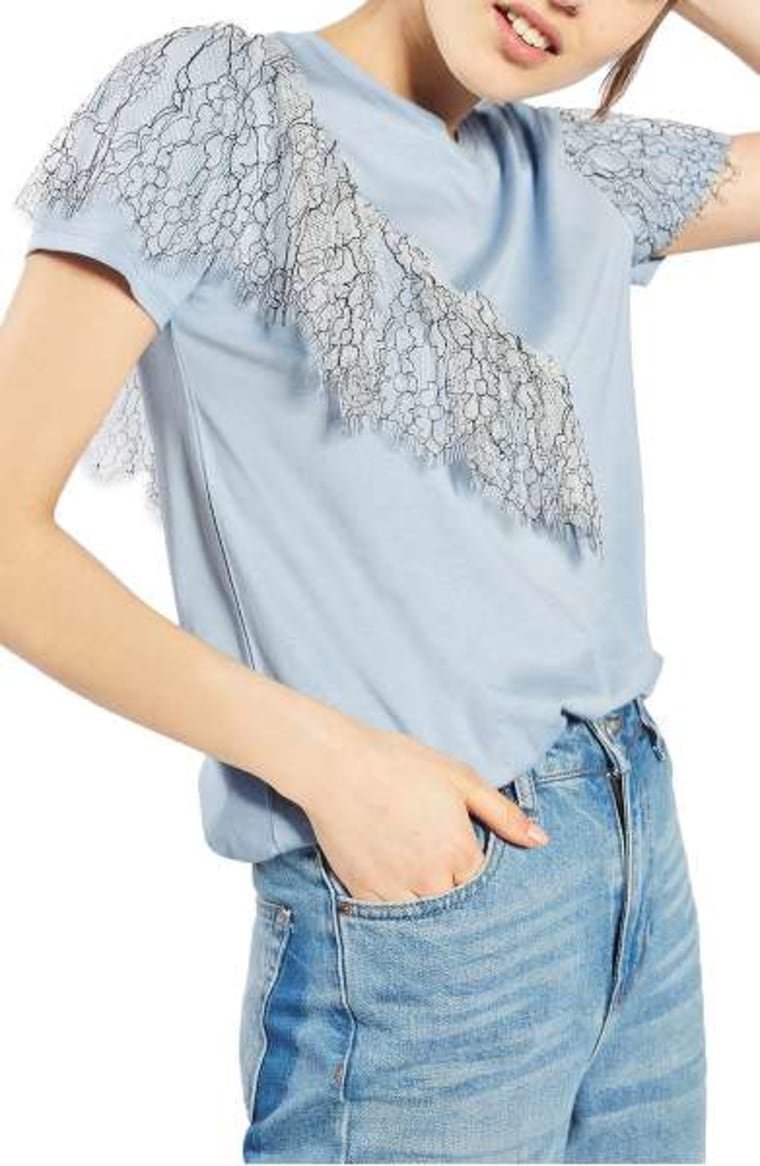 Bobeau Ruffle Tee, $49, Nordstrom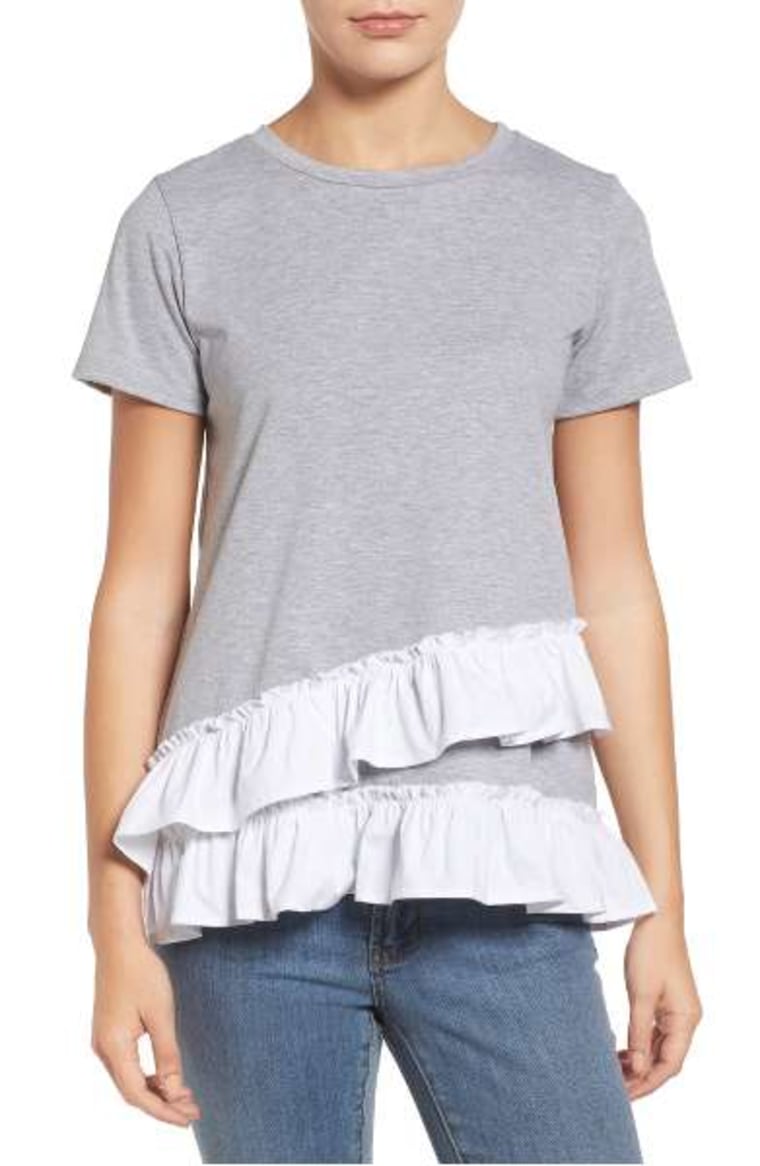 Halogen Tulle Trim, $59, Nordstrom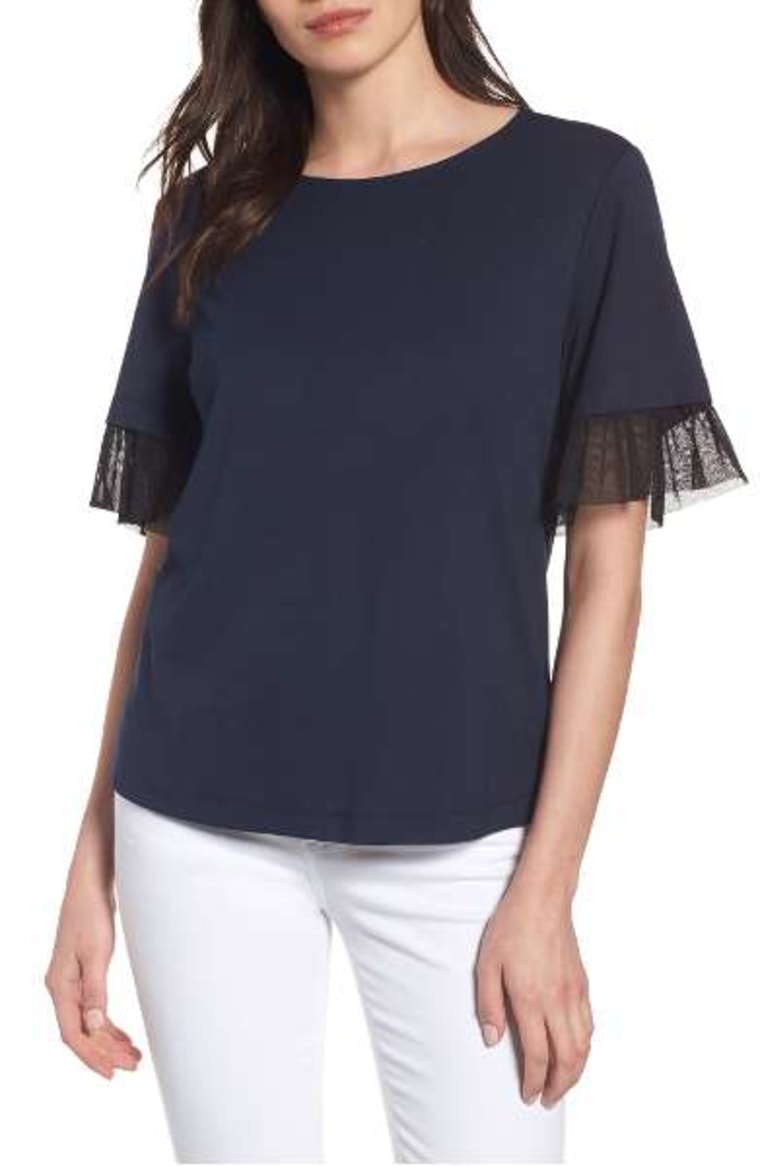 Style Mafia, $36, ShopBop.com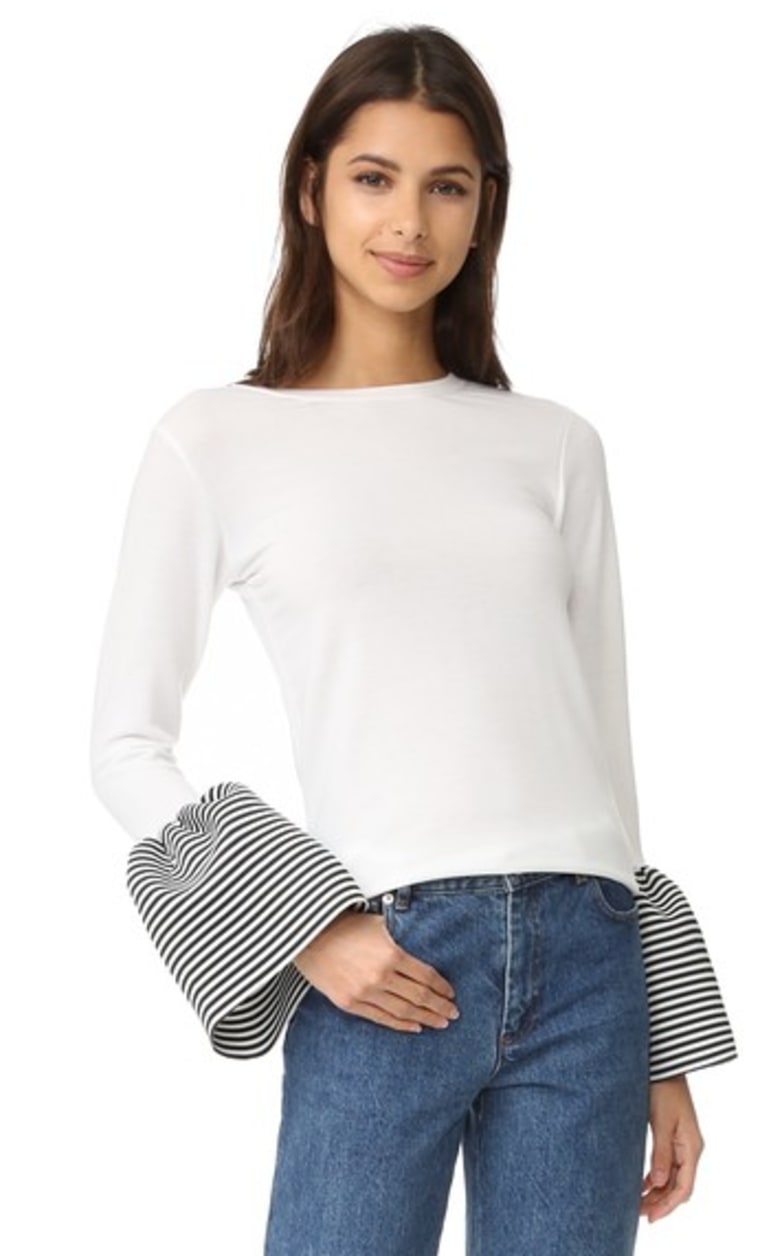 Velvet Pamina Ruffle Tee, $86, ShopBop.com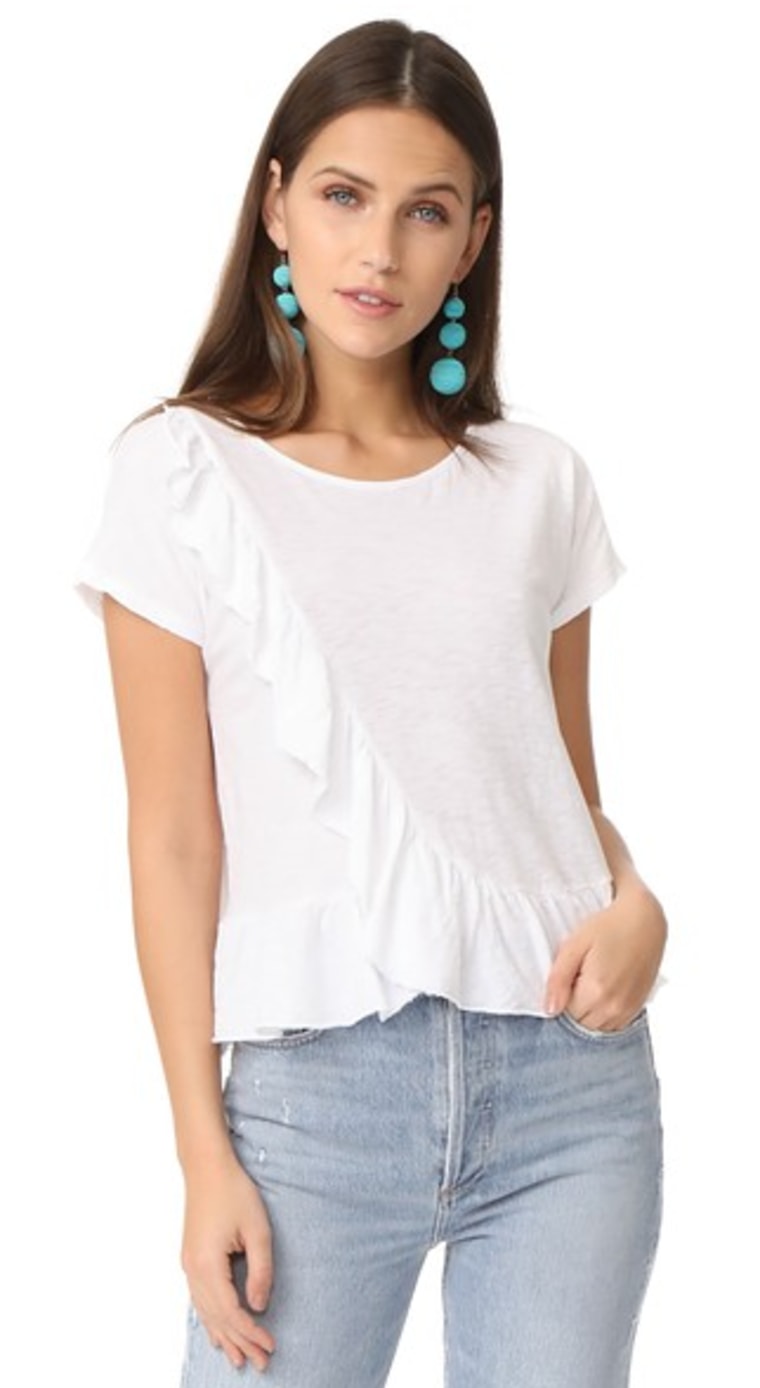 Clu, $149, ShopBop.com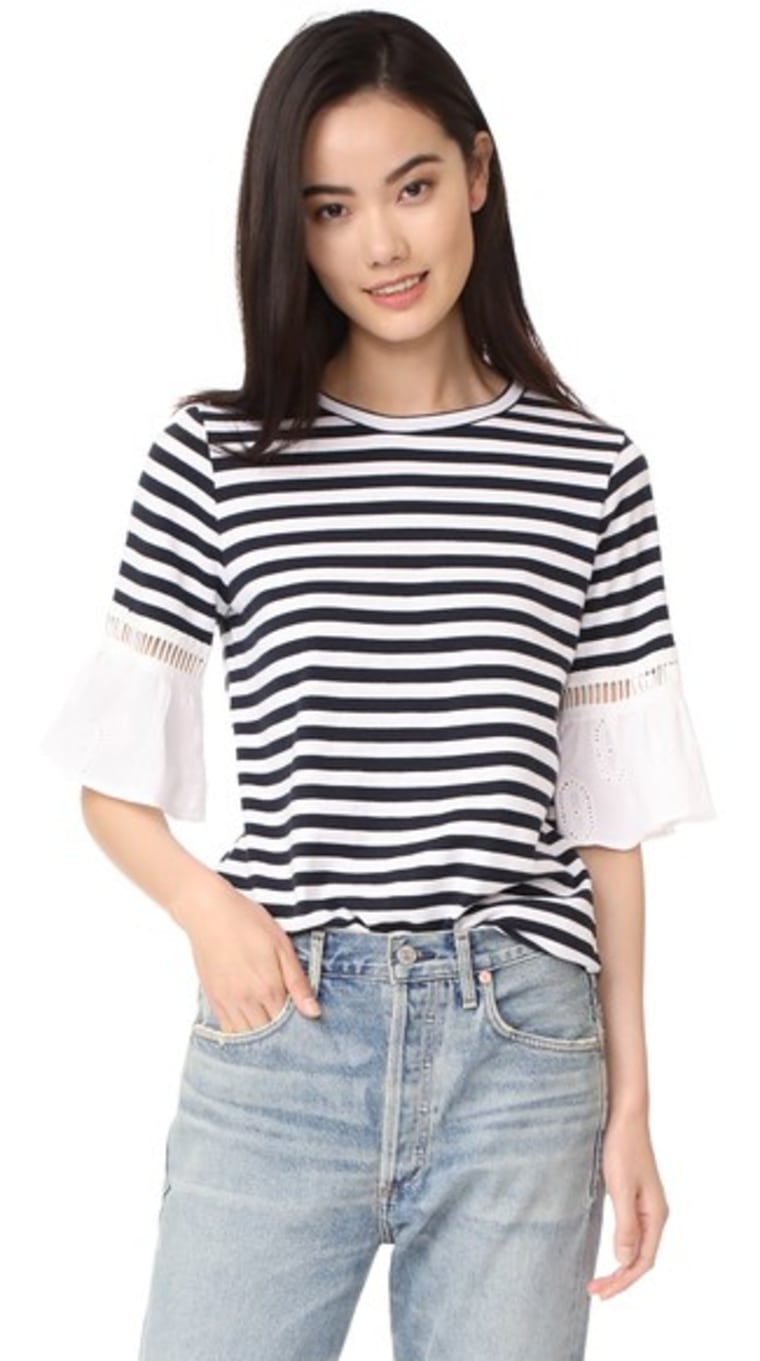 Helmut Lang Ruffle Tee, $160, ShopBop.com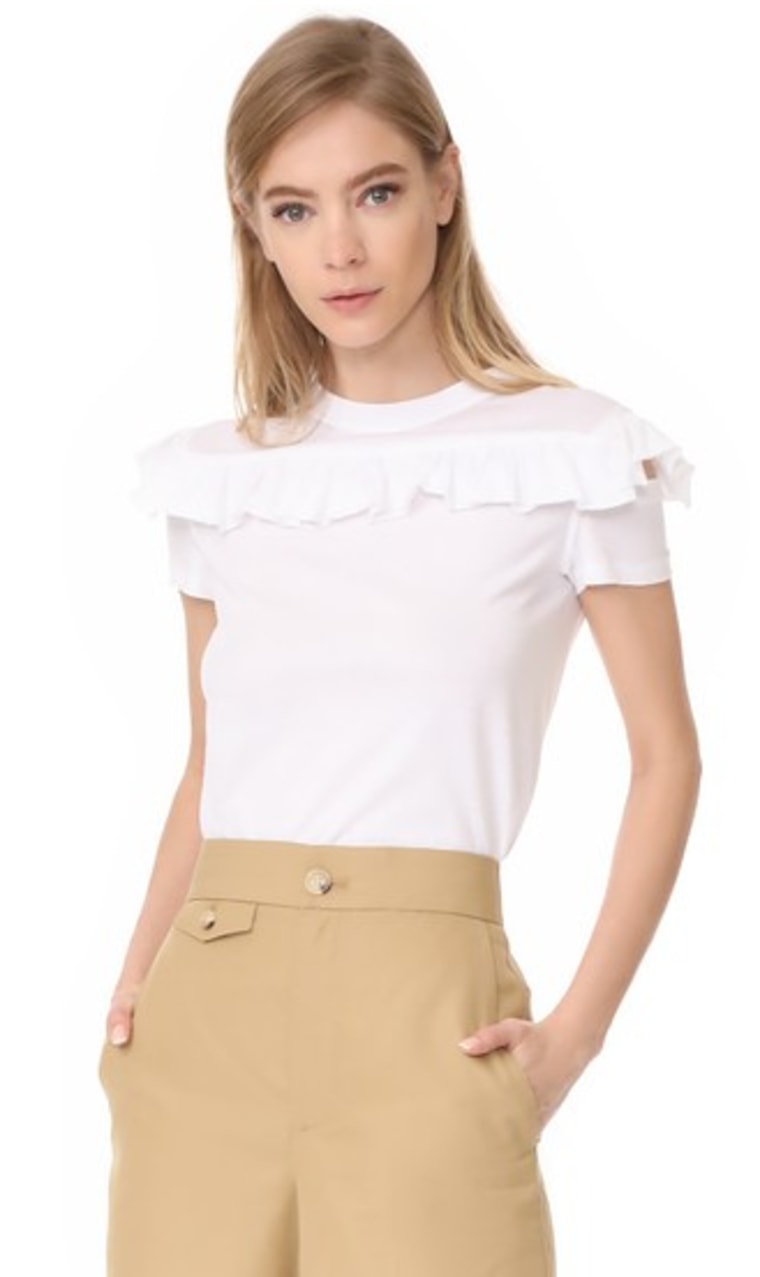 DIY it:
You'll need a T-shirt, ruffle trim and either a needle and thread or a new-sew option (like Dritz Liquid Stitch or Aleene's OK to Wash It). A small stitcher like OcGord Quick Stitch Tool can be handy for hemlines.
Use safety pins to temporarily position your trim, then try-on your T-shirt to ensure you like the placement, making adjustments if needed. Then attach your ruffle with either a simple stitch or apply a thin line of glue along the top of the trim and let it dry for 24 hours.
Dritz Liquid Stitch, $4.19, Joann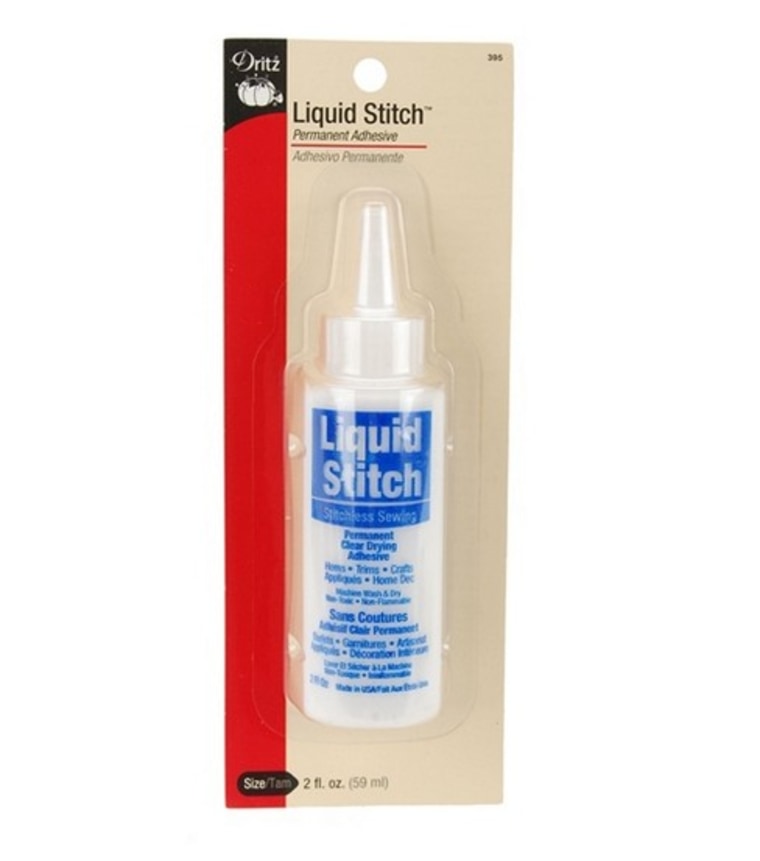 Aleene's OK to Wash It, $3.49, Joann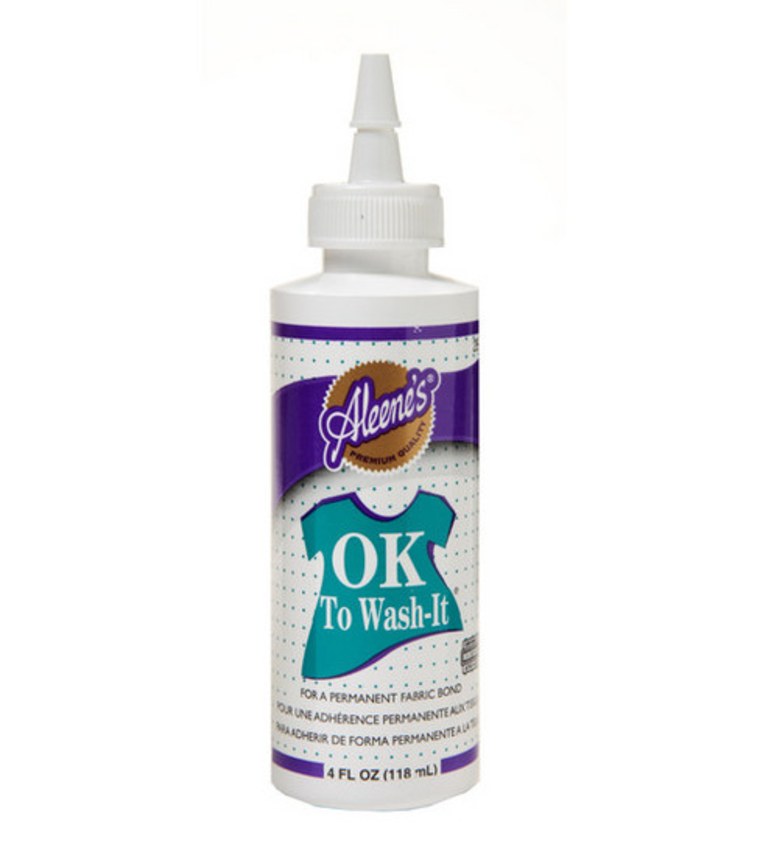 OcGord Quick Stitch Tool, $9.95, Amazon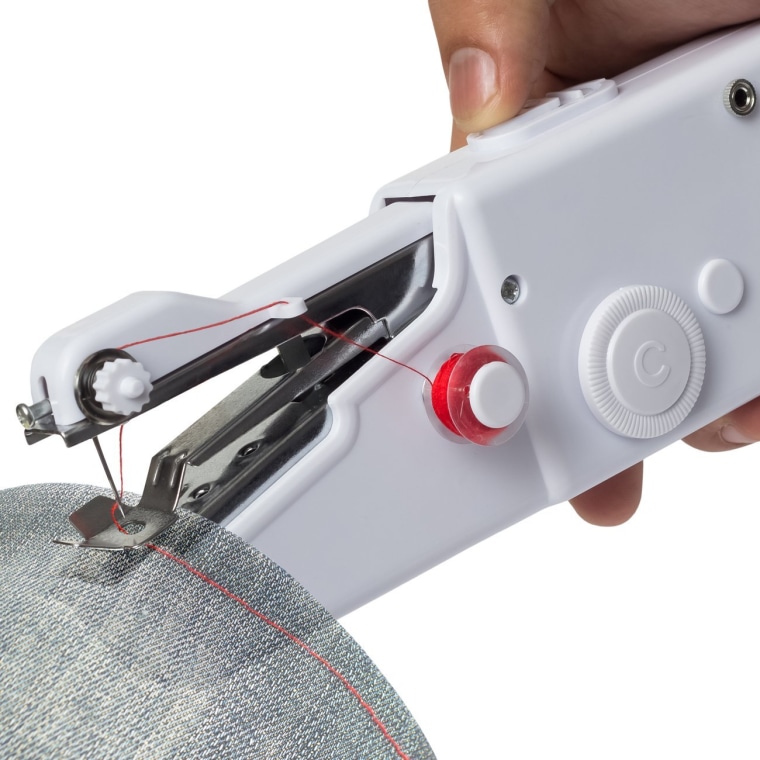 2. Cropped denim cuts
The biggest trend in denim right now is also the easiest: raw hems! From dramatic fringe to step hems (where the front is shorter than the back), everyone from Zara to Joe's Jeans are selling denim with undone edges. For an at-home version, use specialty denim scissors to update the hem of boot-cut and straight-leg jeans you haven't worn recently.
Buy it:
Zara Fringe Denim, $40, Zara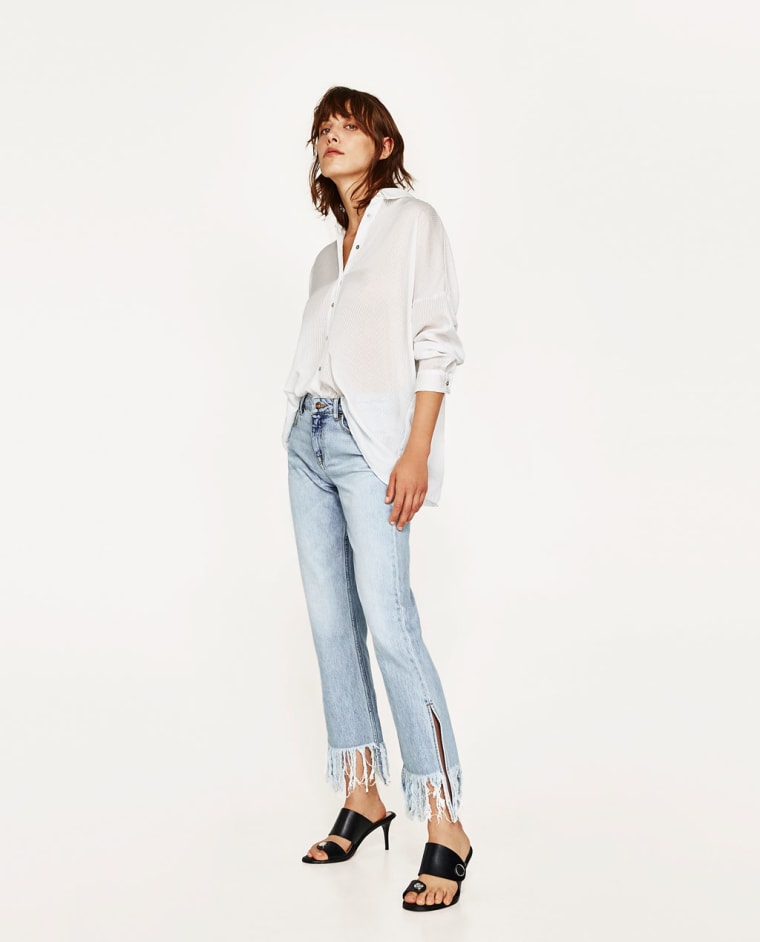 3x1 Crop Fringe Jeans, $295, Revolve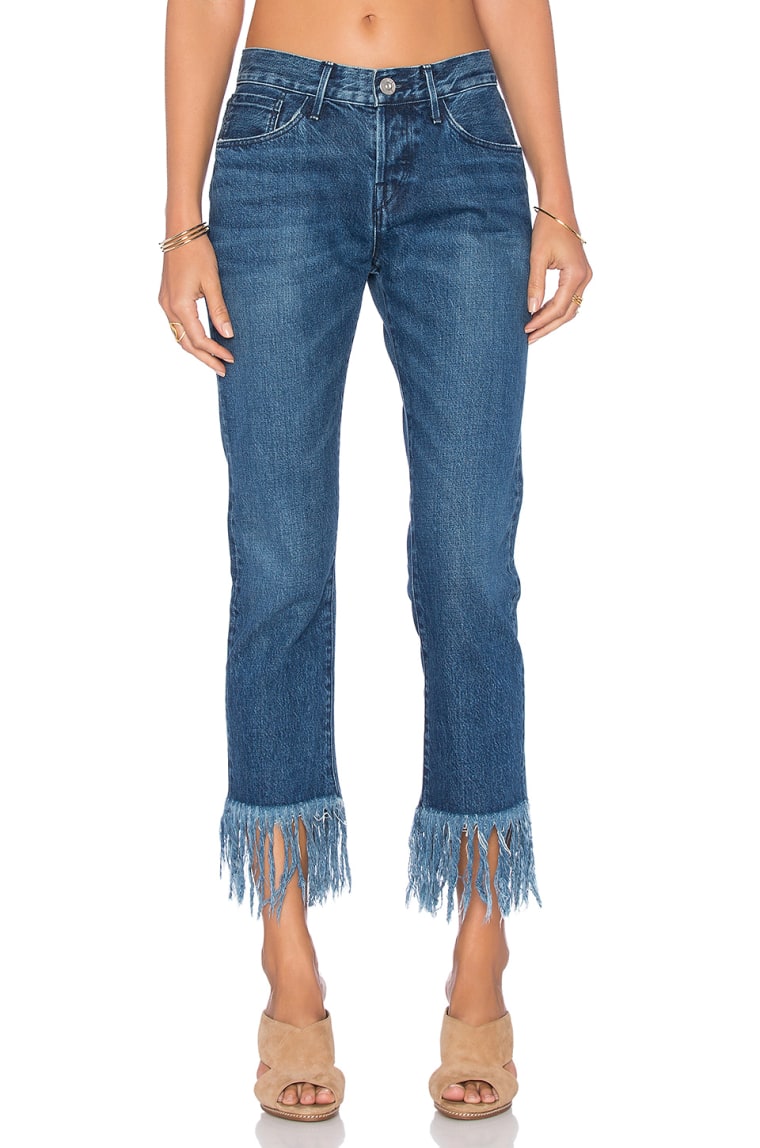 McGuire Step Hem, $89, Saks Fifth Avenue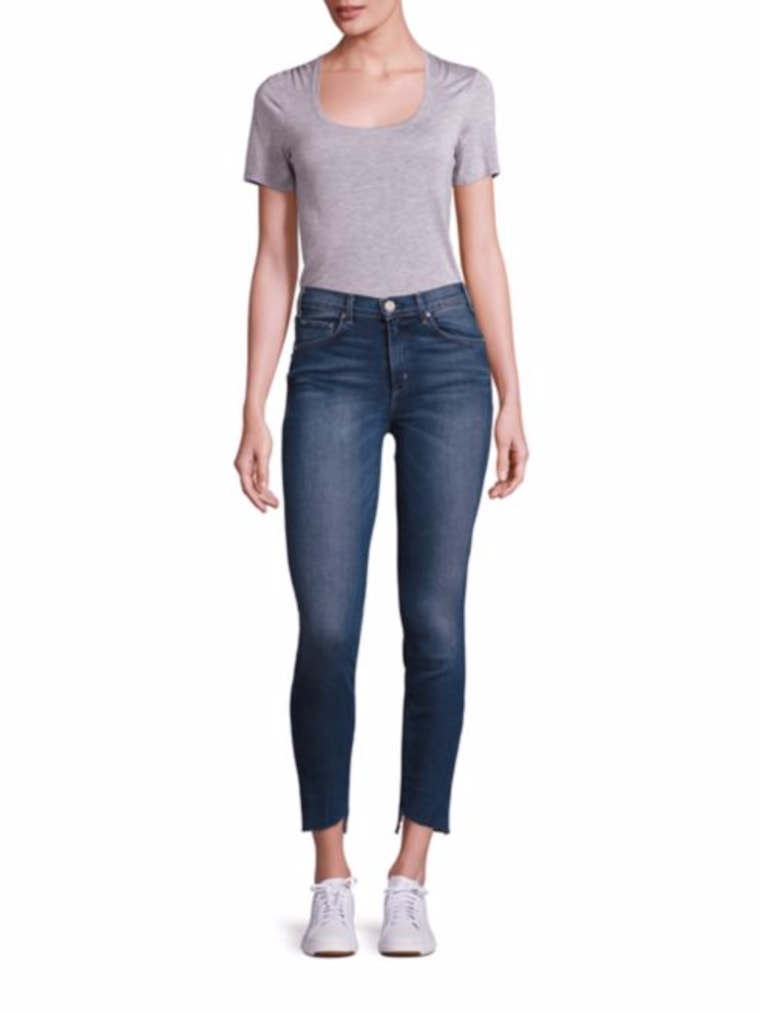 Joe's Step Hem, $168, Macy's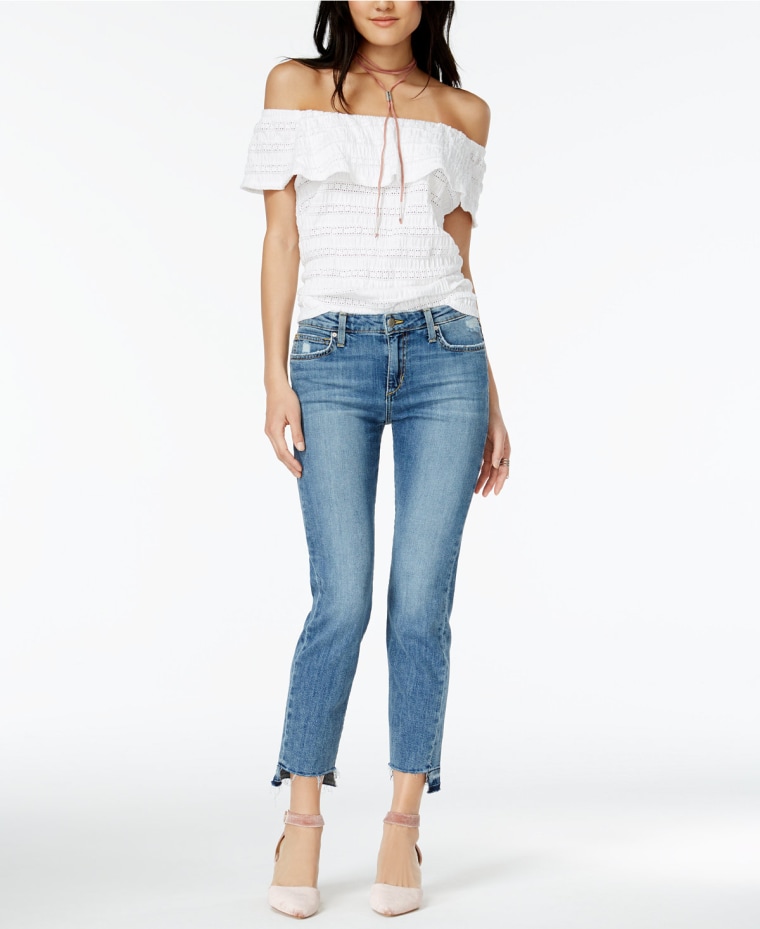 DIY it:
You'll need denim, sharp scissors and chalk or tape. Try on your jeans and mark where you'd like your crop or fringe to start. Cut your desired angle or strips and repeat on the other leg. If cutting a step hem, use the piece you cut away from the first leg as a guide for the second leg. Then wash and tumble dry your jeans for a distressed fray. If you want to prevent your hemline from fraying after your first wash, use a product like Aleene's Stop Fraying.
Aleene's Stop Fraying, $2.79, Joann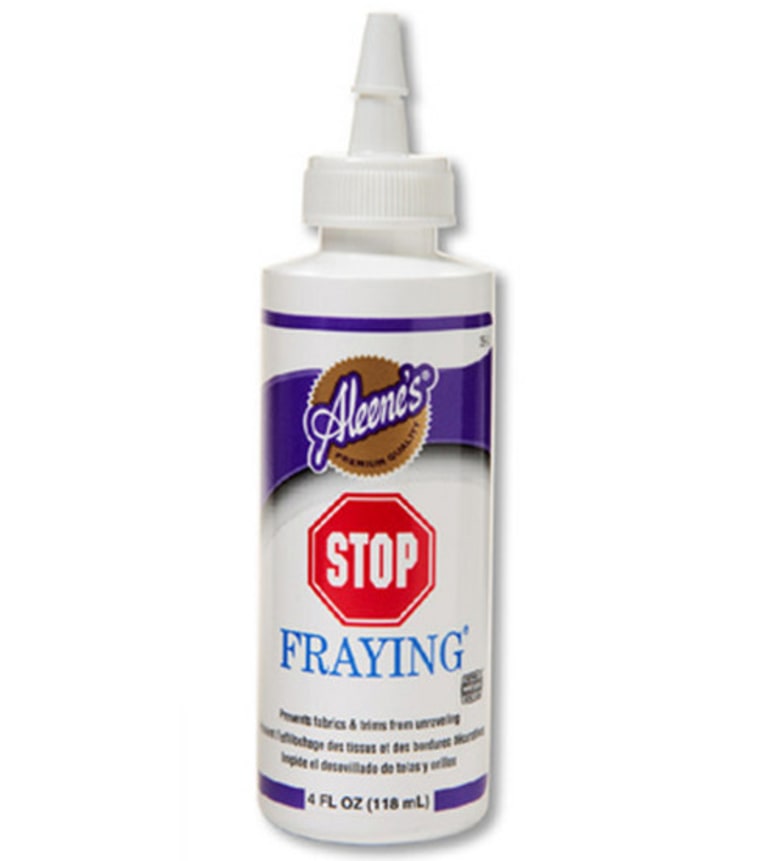 3. Statement slides
Sporty water sandals have been given a glam upgrade this summer, and we can't get enough! Fur, jewels, pearls and patterns have taken this basic summer shoe to the next level. You can find a plain pair to DIY from places like Target and Amazon, then go wild with embellishments from your favorite fabric store.
Buy it:
Sirna Rhinestone Pearl Slides, $45, Aldo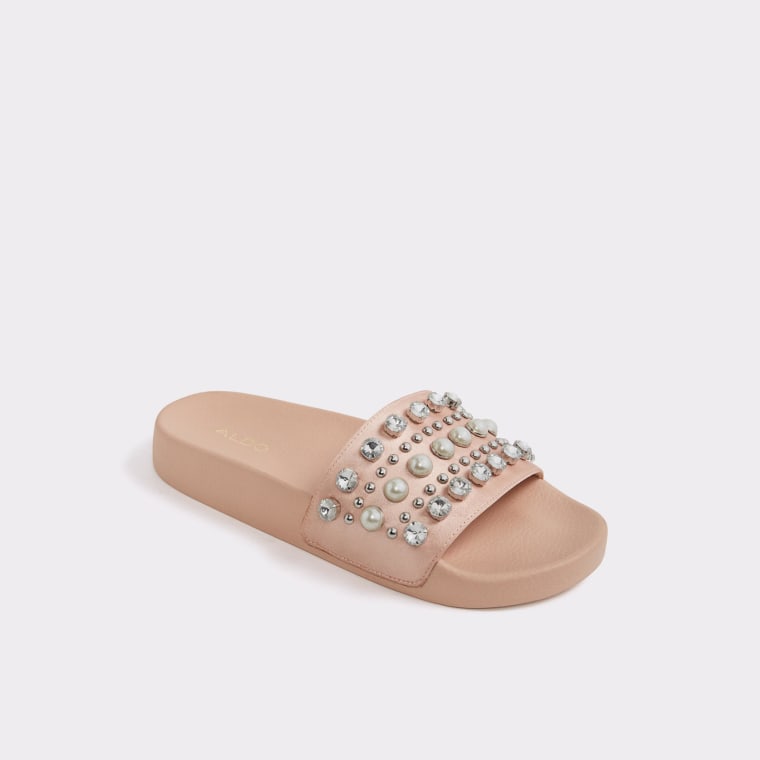 Jeffrey Campbell Jova Slides, $100, Urban Outfitters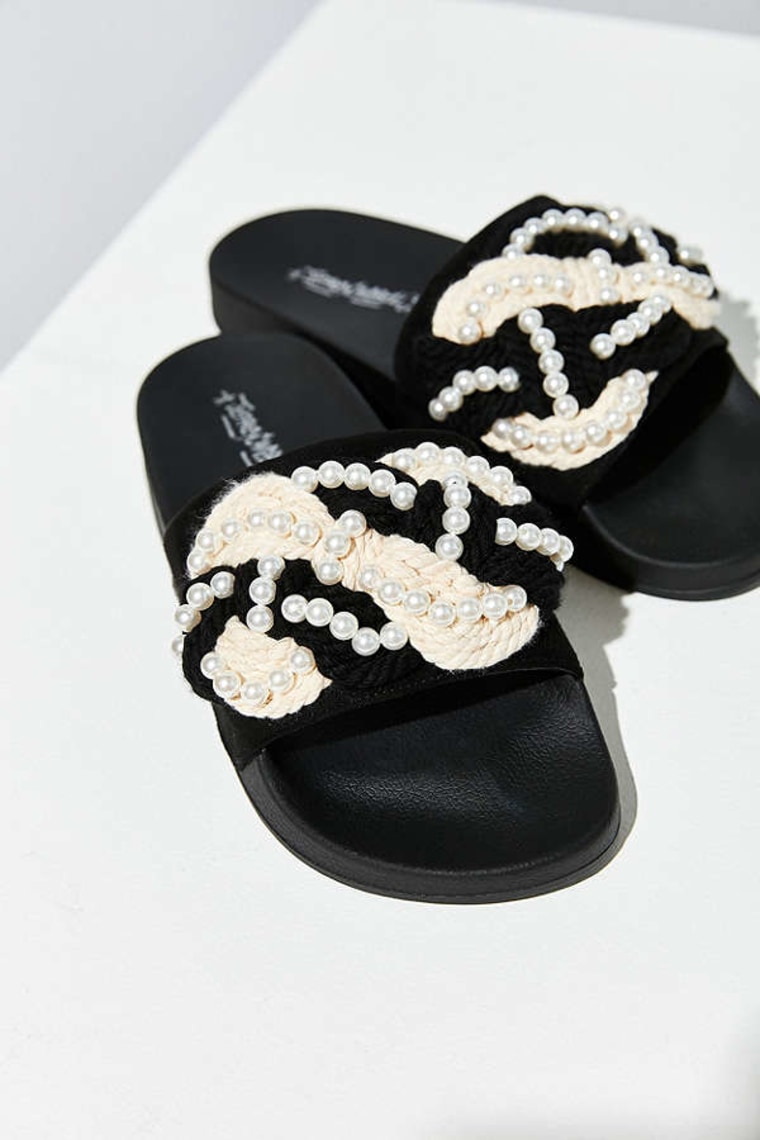 Kendall and Kylie Sammy Slides, $135, Bloomingdale's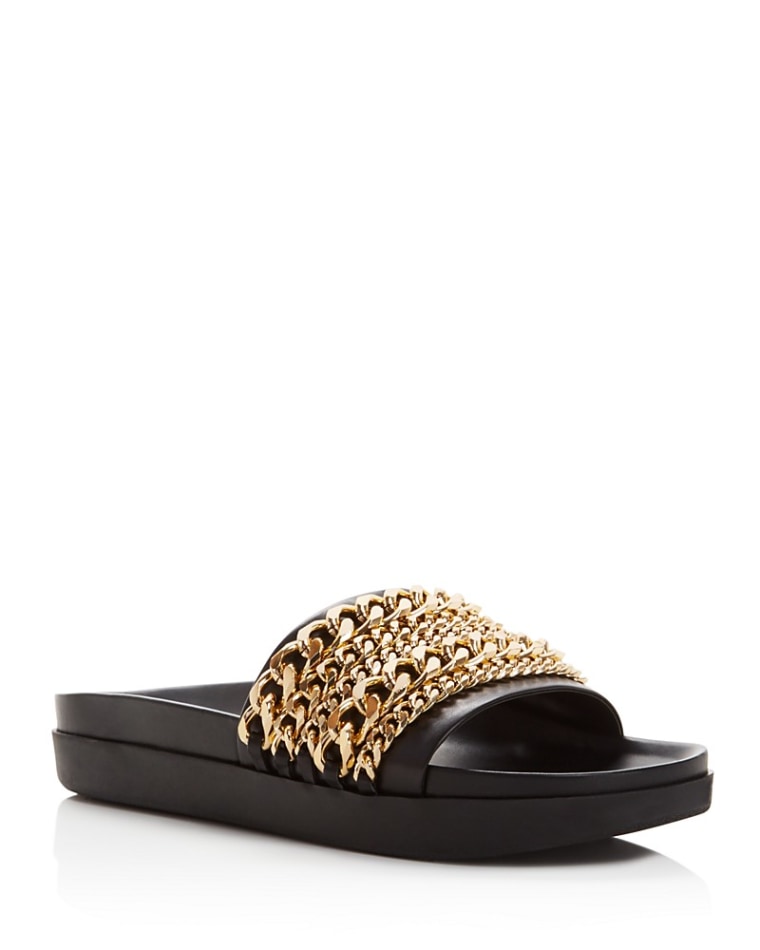 Tory Burch Jewel Slides, $225, Bloomingdale's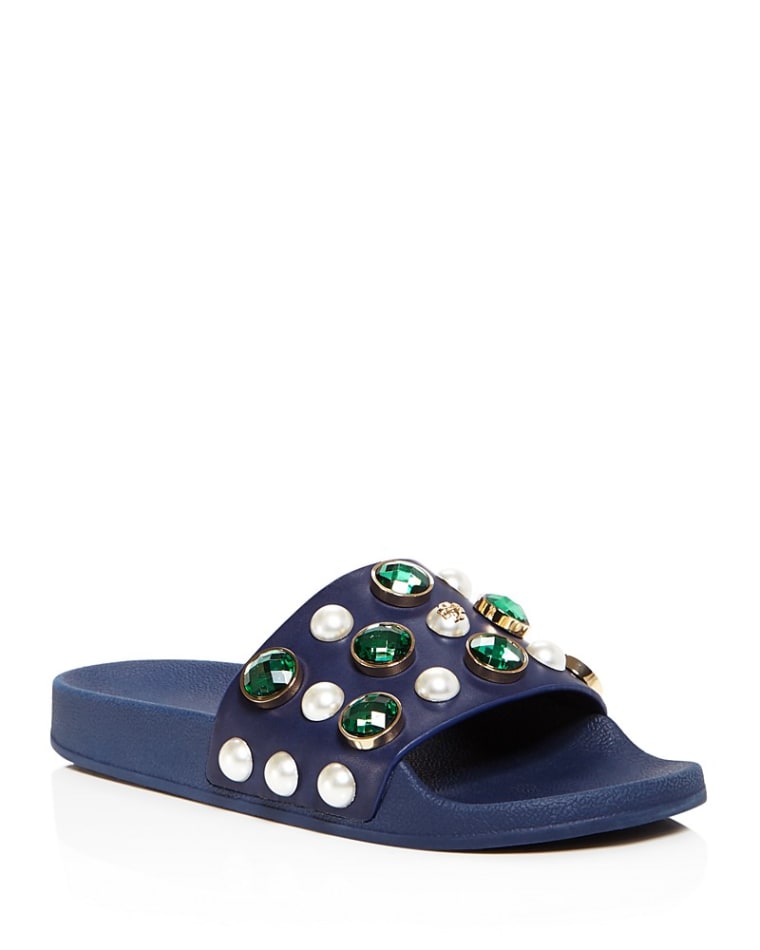 Dolce & Gabbana Jacquard Slides, $995/$597, Net-A-Porter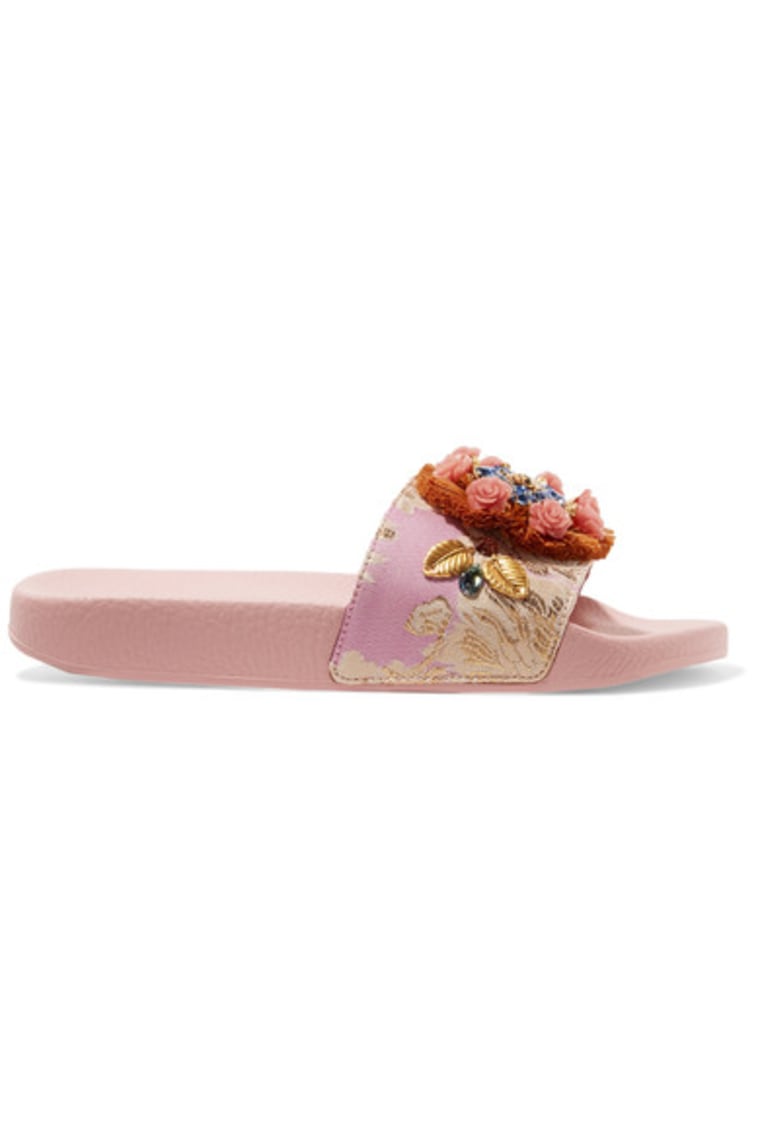 Miu Miu Crystal Feather Slides, $990/$495, Net-A-Porter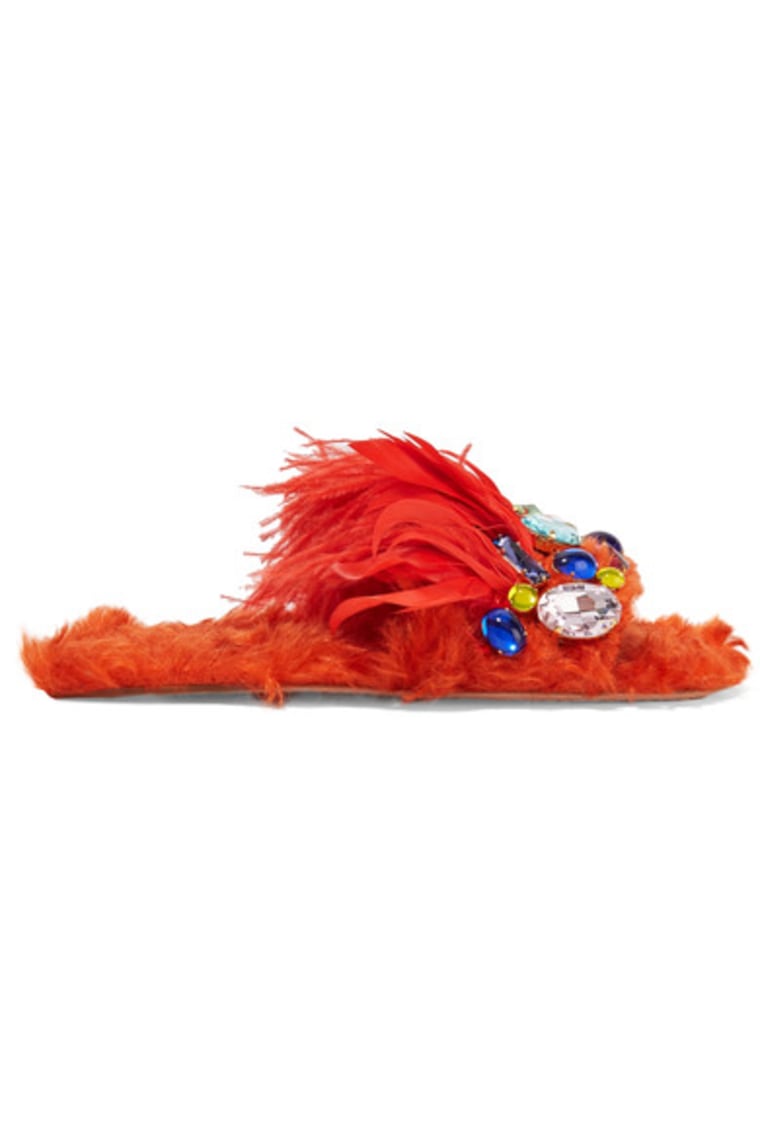 DIY it:
You'll need sandals (use a pair you already own or find a pair of basic slides), embellishments (available for $1.99 and up at Michaels), and a permanent bond like Fabri-Tac Embellish It. Once you have found inspiration, gather your ribbon, fur, gems or pearls and use basic tape to help temporarily place your design. If you prefer not to work with glue, consider the assortment of stick-on gems available for at your local craft store or Amazon.com. Otherwise, heavy-duty glue dots or double-stick tape will affix your embellishments.
Fabri-Tac Embellish It $5.99