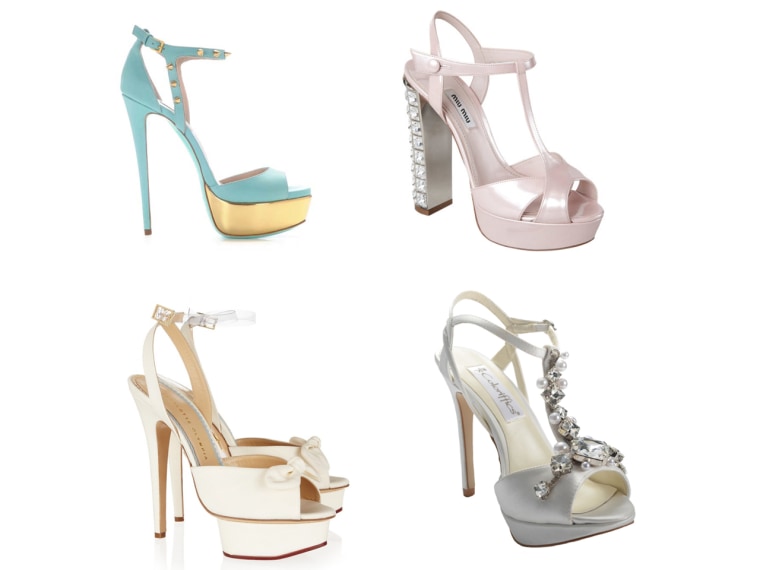 We have a wedding footwear winner!
On May 31, Bobbie will celebrate her nuptials at Kathie Lee's home, and she asked for TODAY.com readers' help to narrow down the wedding shoe search.
There was some stiff style competition — Miu Miu, Ruthie Davis etc. — but only one high heel won your hearts: crystal and pearl T-strap heels from Coloriffics.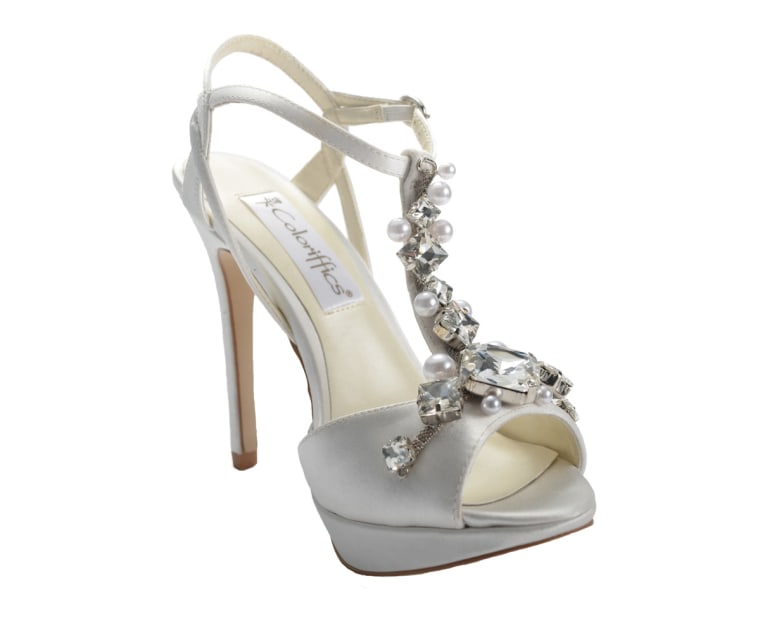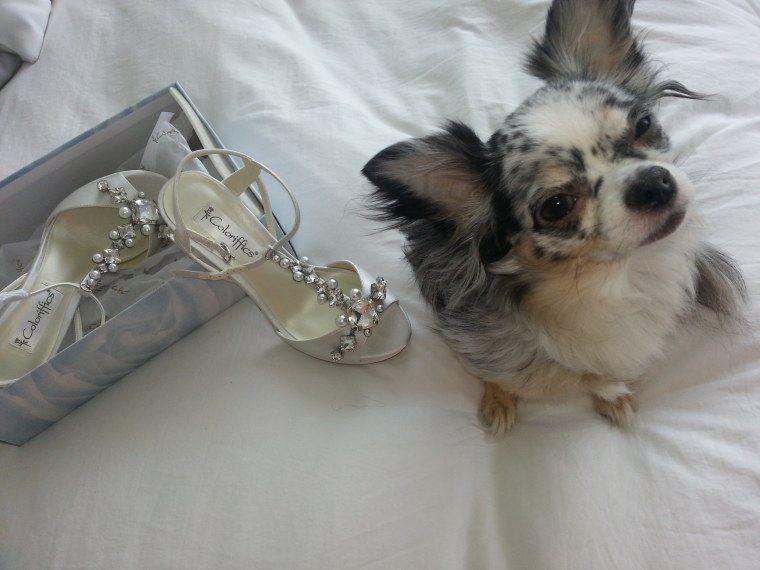 "Although I loved all four picks, I'm so happy to have a little sparkle for my feet!" Bobbie said of the winning style. "The satin T-straps match the color of my dress perfectly."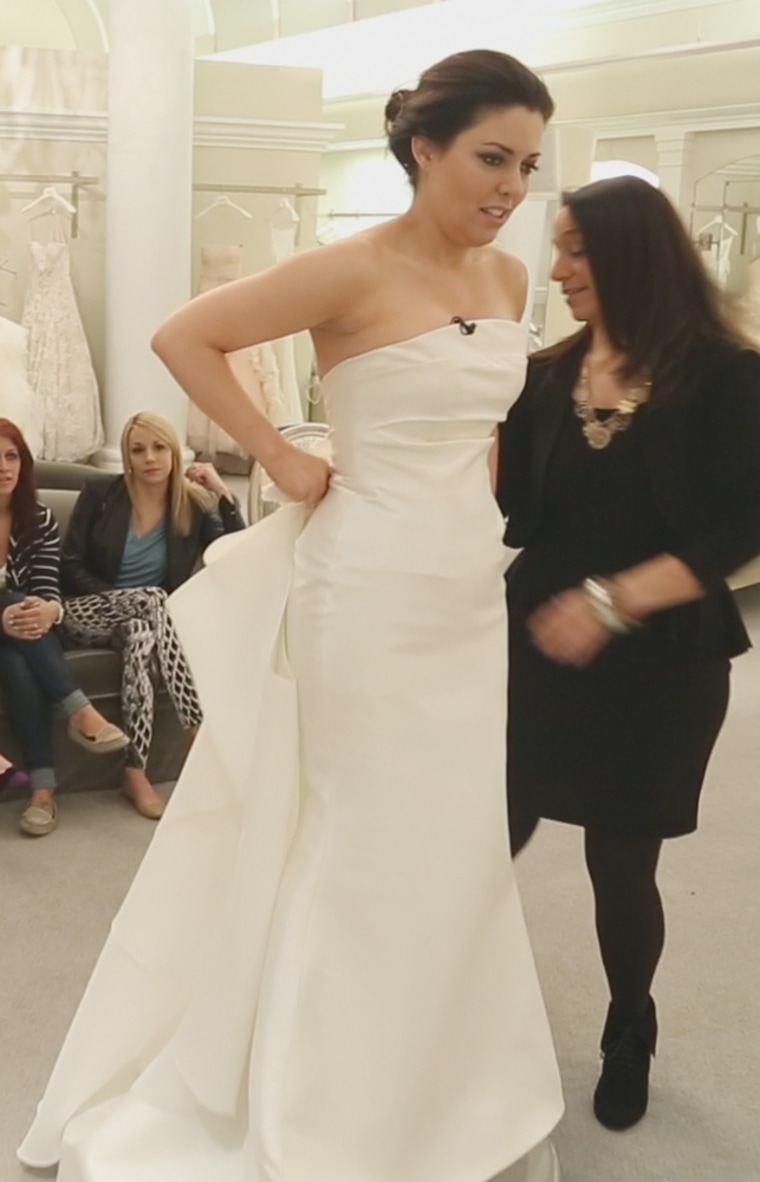 Bobbie wanted gravity-defying heels with a strap (for extra support), a chic peep toe (for more breathing room), and above all, a shoe "with character". (Your wish, Bobbie, is TODAY.com's command.)
In addition, Bobbie will be walking down the aisle in Le Spose di Gio's simple, sleek gown — another gorgeous design voted on by readers.

As for the wedding décor? We still need your input:
Enter our DIY Wedding Decor Challenge!