Forget the lemonade stand: When Isabella Rose Taylor was just 8 years old, she started sewing her own clothing collection, veering towards a style described as "hippie meets grunge." Now, four years later, the young designer has garnered praise from the fashion industry for showing her fall line at Austin Fashion Week, where she won a Rising Star Award in May. Spotted in the front rows at New York Fashion Week (Sept. 5-12), TODAY caught up with the style wunderkind, who is enrolled in college, to find out how she's handling the fast-paced world of fashion.
"I'm thinking of the girl that wants to be comfortable but really just wants to be fashionable, and mix a lot of layers and be sort of unique and switch up her look throughout the day," Taylor told NBC's Mara Schiavocampo.
The Texas native designs for tween and teens, and considers her line wearable art. And Taylor knows a thing or two about art, as she started painting at age 3 and currently sells her work via a private dealer in Dallas.
"When people ask me 'which do you prefer?', I always say, 'They're the same. If art had legs, it would be fashion,'" she said.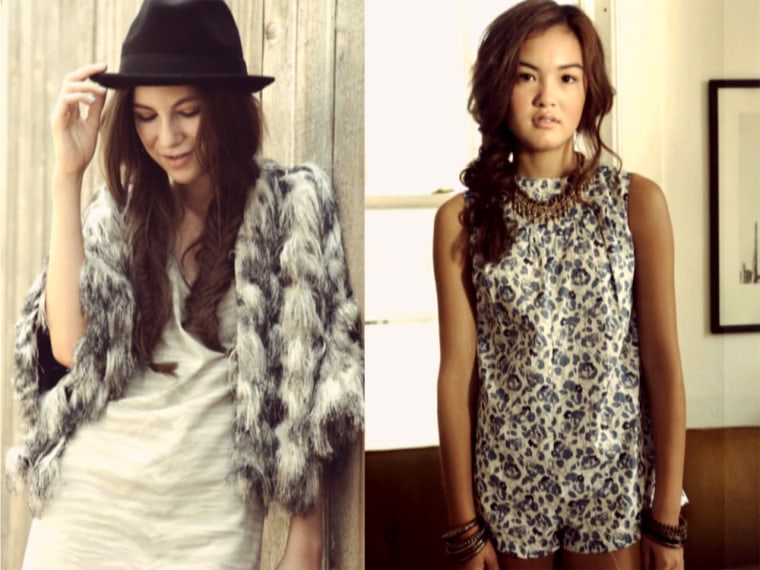 As for now, she's mostly concentrating on fashion, working hard to design items that stand out and sparkle on the runway.
"I think the keys to success are blood, sweat and glitter. BSG is what I call it," Taylor said. "Because you have to have passion and you have to put a lot of hard work. And then you have to have inspiration and fun with what you're doing."
As for her ultimate passion? To move up from the front row and present her own collection at New York Fashion Week.