When Jes Baker heard that Abercrombie & Fitch CEO Mike Jeffries wasn't interested in customers her size, she decided to respond by showing him what he was missing.
In an open letter to Jeffries posted on her blog "The Militant Baker" this week, Baker took aim at the CEO's remarks about his brand's target audience, and reinterpreted Abercrombie & Fitch's signature "A&F" letters to stand for something else: "Attractive & Fat."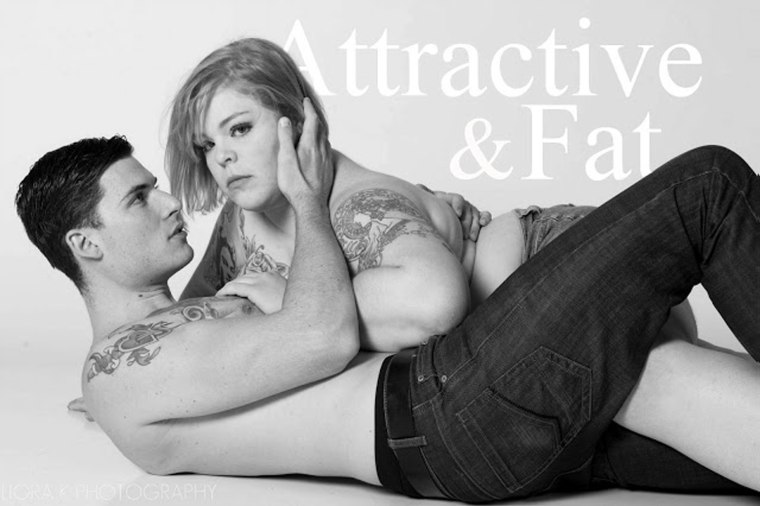 "The only thing you've done through your comments (about thin being beautiful and only offering XL and XXL in your stores for men) is reinforce the unoriginal concept that fat women are social failures, valueless, and undesirable," she wrote. "Well, actually, that's not all you've done. You have also created an incredible opportunity for social change."
Baker paired the letter with a series of photos, in which she posed nude with a male model as well as in an Abercrombie & Fitch shirt to mimic the brand's trademark black-and-white advertisements.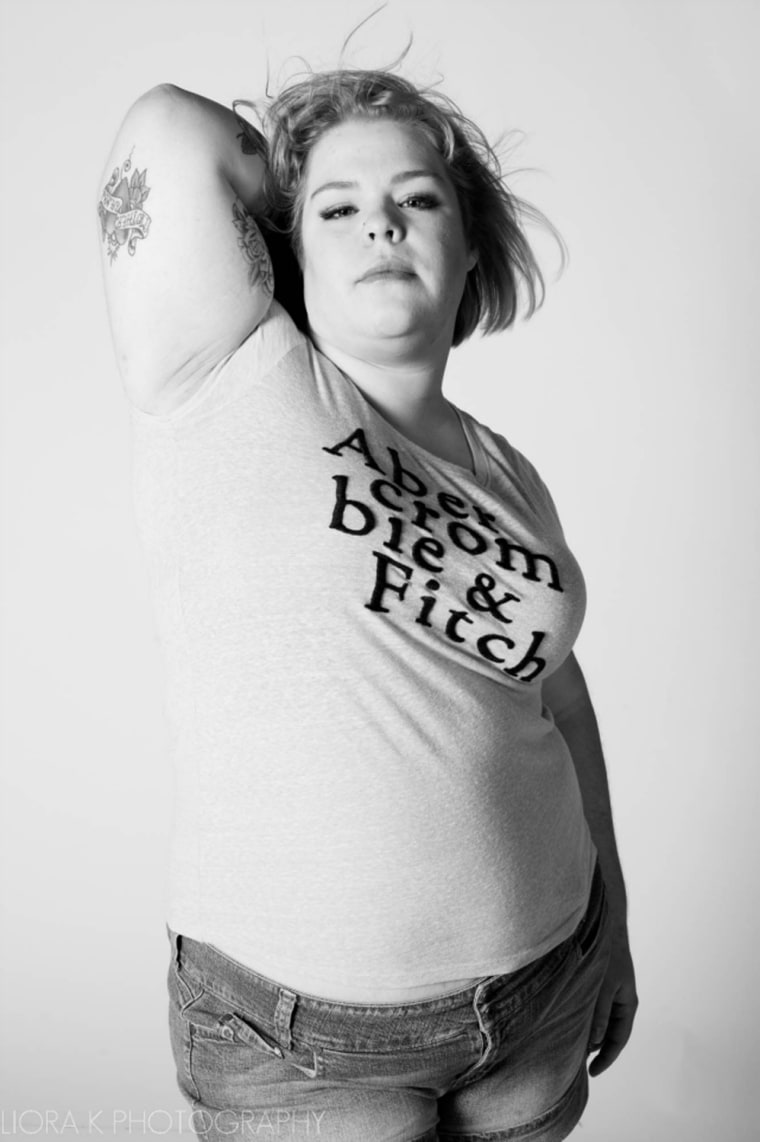 "Never in our culture do we see sexy photo shoots that pair short, fat, unconventional models with not short, not fat, professional models," she wrote. "I've enclosed some images for your consideration. Please let me know what you think."
Baker says she was inspired to do the photo shoot after hearing from dozens of her blog's readers about Jeffries' comments, which came from a 2006 interview, but have been going viral ever since Business Insider highlighted them in a story earlier this month that reported the brand "refuses" to make clothes for plus-size women.
"In every school there are the cool and popular kids, and then there are the not-so-cool kids," Jeffries said in the interview with Salon. "Candidly, we go after the cool kids. We go after the attractive all-American kid with a great attitude and a lot of friends. A lot of people don't belong [in our clothes], and they can't belong. Are we exclusionary? Absolutely. Those companies that are in trouble are trying to target everybody: young, old, fat, skinny. But then you become totally vanilla. You don't alienate anybody, but you don't excite anybody, either."
The quote sparked widespread outrage, but Baker said she wanted her response to show that hitting back against such comments could be done in a positive way.
"I wanted to not replicatebut kind of show what it would look like to have a plus-size model in that scenario," she told TODAY's Savannah Guthrie on Wednesday. "I think that fashion is incredibly political when you're fat. And to take the sensuality that's found in Abercrombie ads and apply that to a fat person as well is just taking it one step further."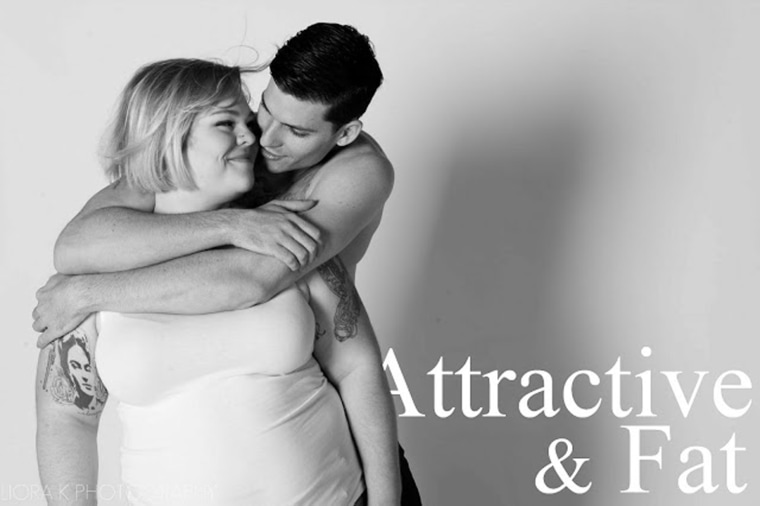 Baker thinks her photo project has resonated with others because she's subverting the way people traditionally see beauty portrayed in advertising.

"The reason it was so powerful is because it was something that we never see, ever," she said. "I cannot tell you the last time I saw something like this anywhere ... It's uncharted territory, in a way."
But Baker hopes that soon, these types of photos won't be surprising at all.
"I would love to see so many images like the ones that we put out, that people are no longer outraged by it, that people are not shocked, that people don't take a second look," she said. "Then and only then will you start to see extra-large shirts everywhere, and by then, people probably won't care."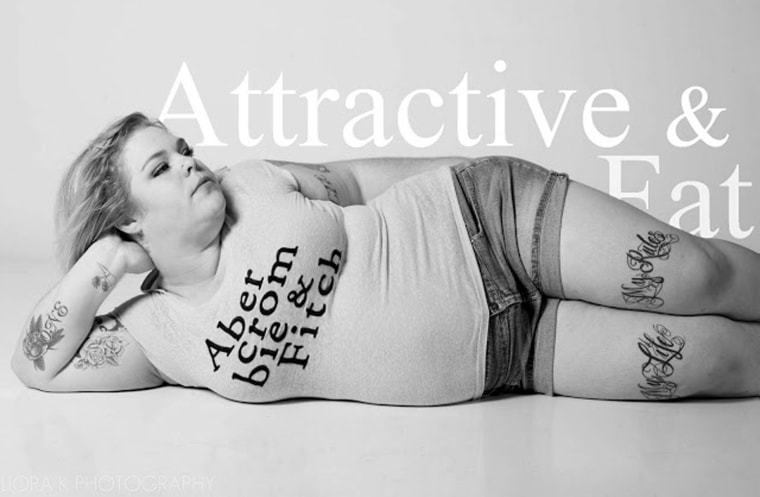 Jeffries responded to the controversy over his comments in a post to Abercrombie's Facebook page on May 15. He said the quote had been "taken out of context" but added, "I sincerely regret that my choice of words was interpreted in a manner that has caused offense.
"A&F is an aspirational brand that, like most specialty apparel brands, targets its marketing at a particular segment of customers," he wrote. "However, we care about the broader communities in which we operate and are strongly committed to diversity and inclusion. We hire good people who share these values. We are completely opposed to any discrimination, bullying, derogatory characterizations or other anti-social behavior based on race, gender, body type or other individual characteristics."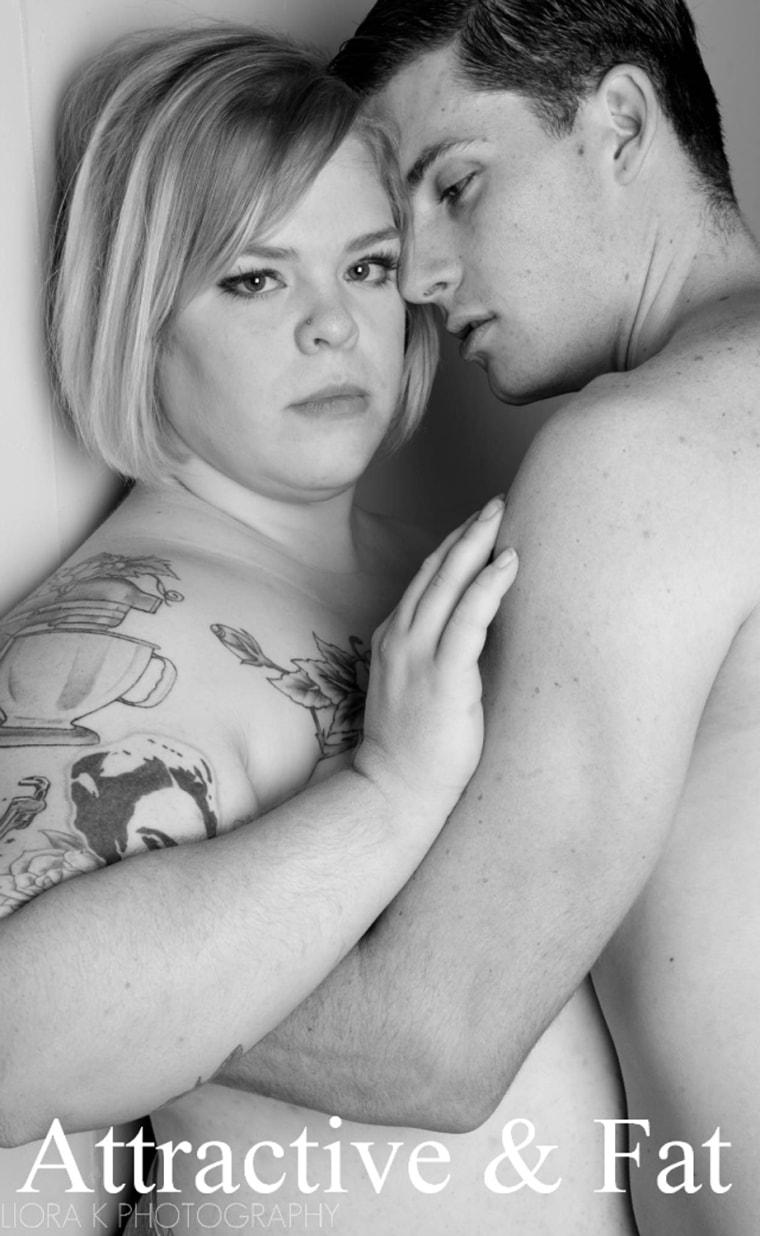 Abercrombie met with Benjamin O'Keefe on Tuesday to discuss his petition on Change.org urging the brand to offer their clothing in larger sizes, which has already racked up more than 68,000 signatures.
"We look forward to continuing this dialogue and taking concrete steps to demonstrate our commitment to anti-bullying in addition to our ongoing support of diversity and inclusion," an Abercrombie & Fitch spokesperson told TODAY.com in a statement following the meeting. "We want to reiterate that we sincerely regret and apologize for any offense caused by comments we have made in the past which are contrary to these values."
Baker said she would welcome the opportunity to talk with Jeffries herself, if he was willing to have a genuine dialogue. "I'm interested in spending my time with people who are interested in having an actual conversation," she said. "If they're open to discussion, where I listen to their side and they listen to mine, then I would be happy to sit down with anyone and talk about the realities of what we're dealing with here."
Abercrombie & Fitch did not reply to a request for comment on Baker's photographs.
Since posting the photos, Baker says she's received "incredible emails" and is surprised by how far her post has reached.
"I think the most powerful thing for people to know is that there is a world out there where you can love yourself, and it's OK," she said.

Plus-size beauties celebrate their size by posing in sexy and revealing outfits.