We all know that black is a safe color when it comes to clothes, but it can sometimes seem too predictable. However, as "Blindspot" star Jaimie Alexander proved during her visit to TODAY Monday, an unpredictable outfit makes black anything but boring.
So how exactly did Alexander achieve a fresh, downtown vibe? It all comes down to the way she put her outfit together.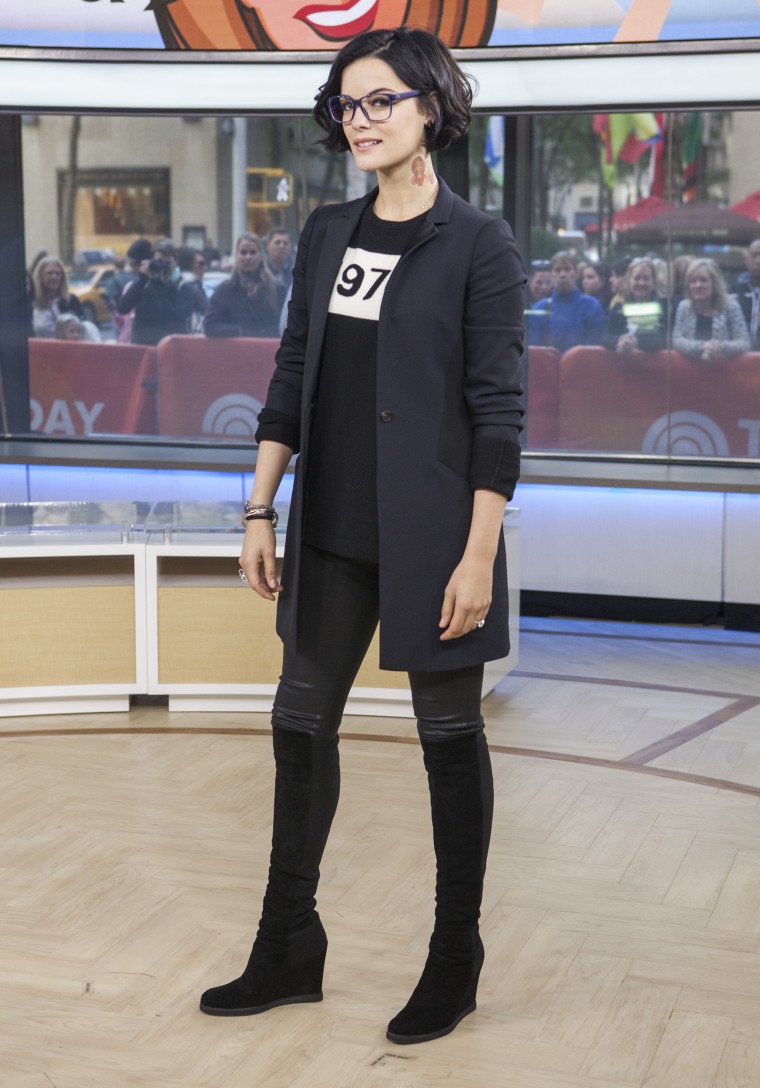 Instead of sticking to a classic LBD, Alexander had some fun with her wardrobe and went for a long, loose-fitting blazer by AllSaints, giving her look a modern twist.
A long blazer is a great item to have in your closet this fall. It can make leggings suddenly appropriate for more than just yoga or can give one of your favorite dresses or skirts to a fresh fall update. Alexander decided to wear her version with a graphic T-shirt by Bella Freud; an easy way to give your look some personality. She then added a little bit of edge to her look by going with a leather legging. This investment-worthy piece can pair with flats, stilettos or boots like Alexander, making them a great transitional item. And if leather isn't your thing, lots of brand make great faux leather or pleather pants that are both animal and budget-friendly.
RELATED: Fall fashion trend: The maxi dress is now a year-round staple
We loved Alexander's outfit so much that we found items to help you recreate her look all fall and winter long. Here's how to do it.
Blazer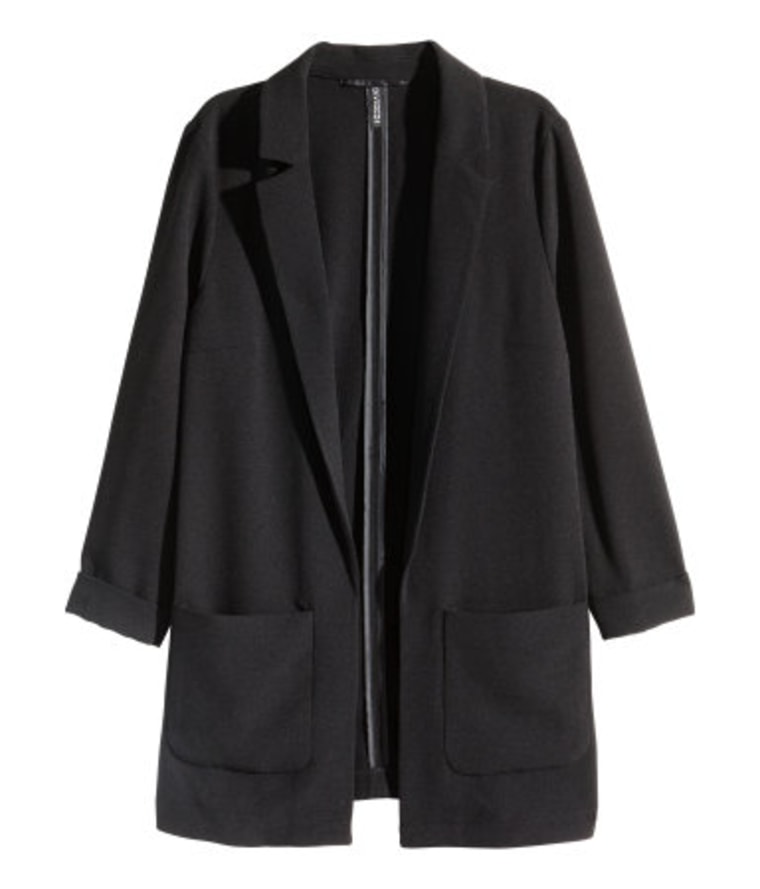 Long Jacket, $29.99, H&M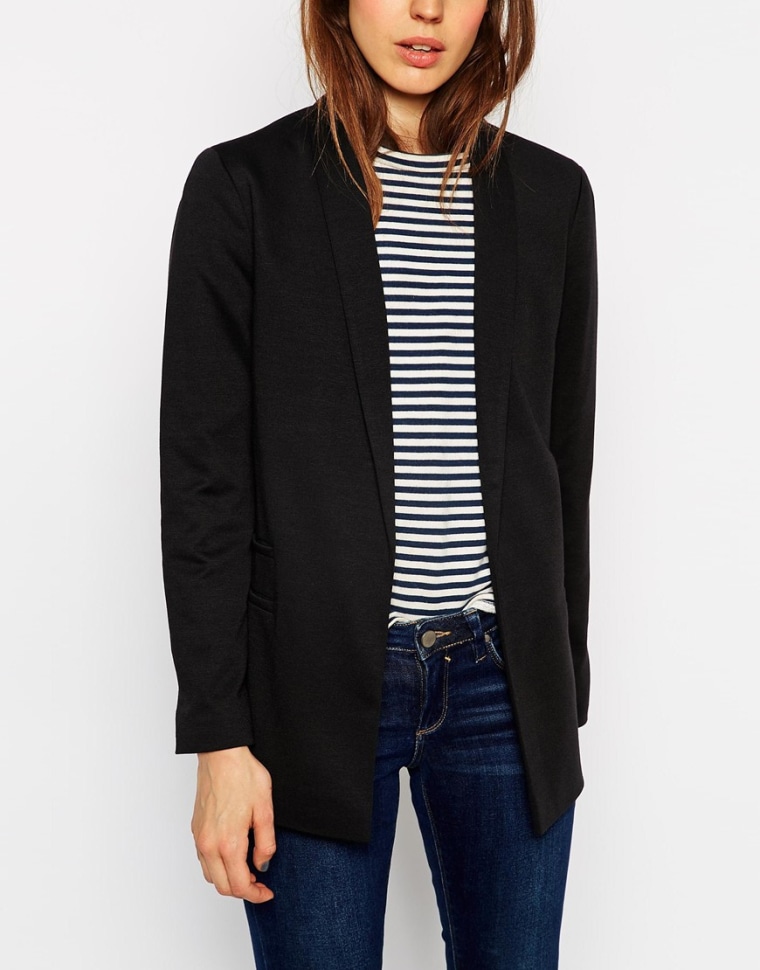 ASOS Jacket in Ponte with Slim Lapel, $68.08, ASOS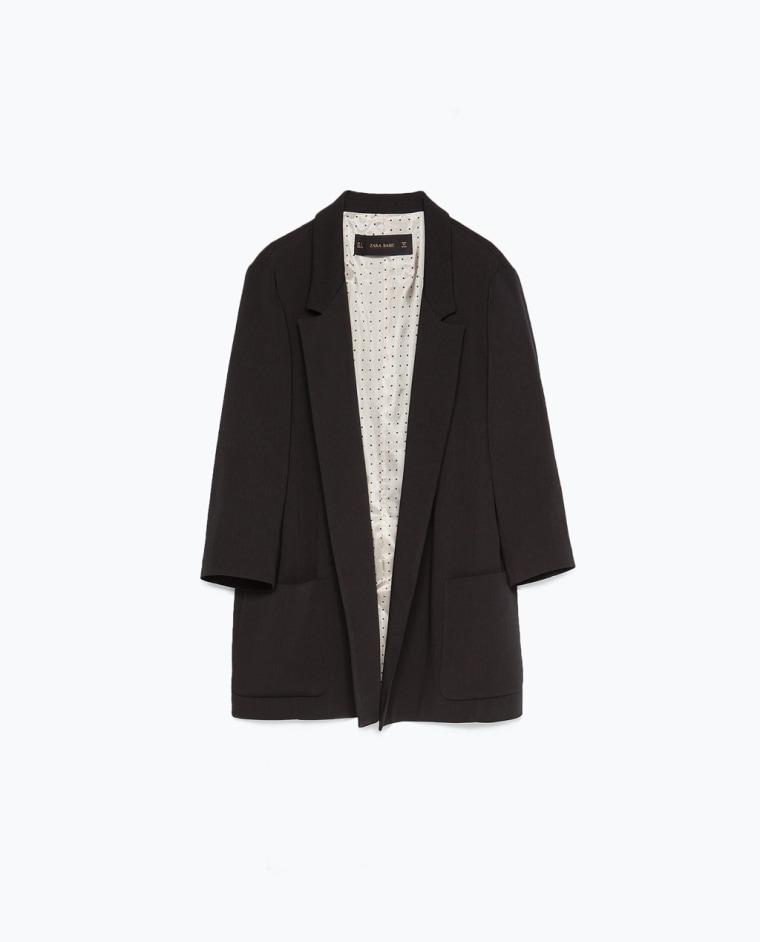 Loose Fit Blazer, $69.00, Zara
Graphic T-Shirt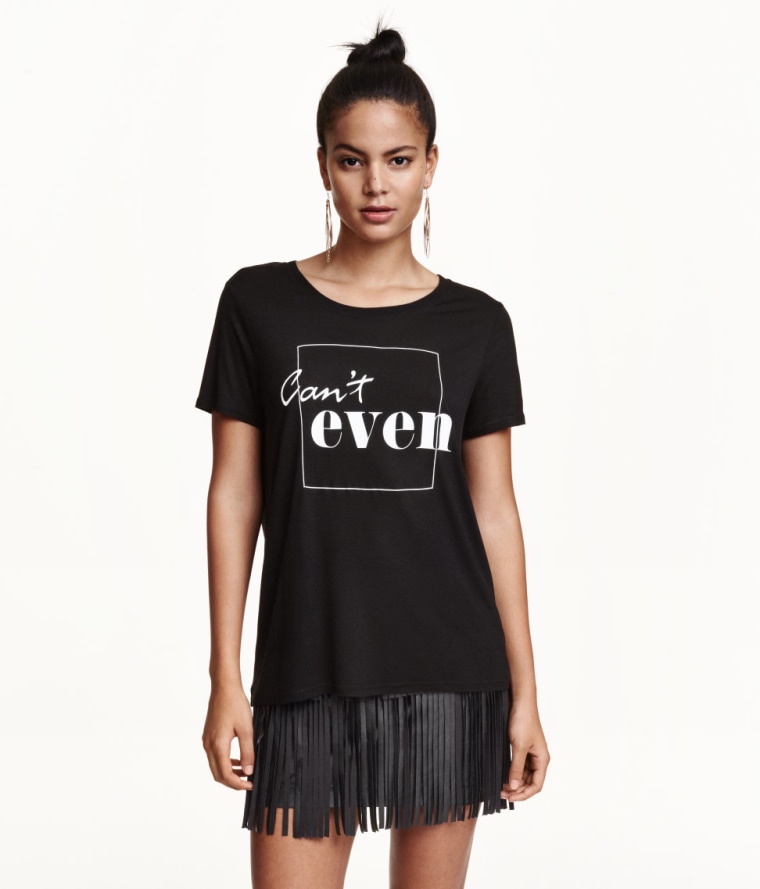 T-shirt with Printed Design, $12.99, H&M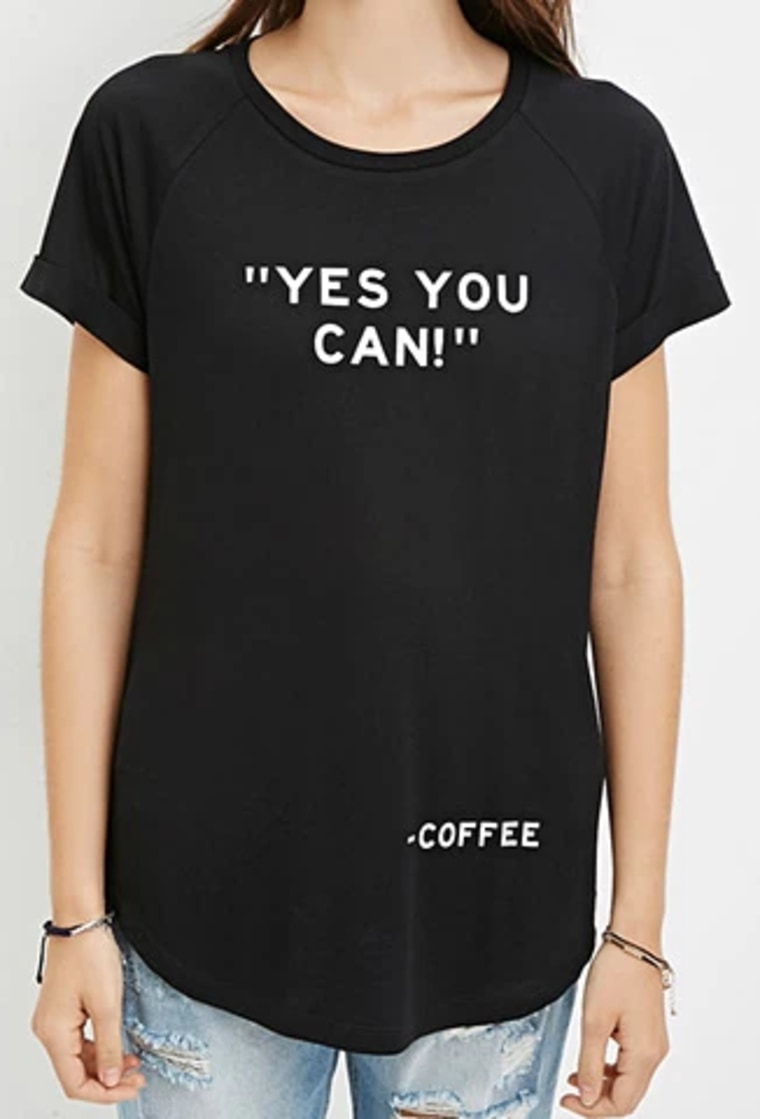 "Yes You Can" Graphic Tee, $12.99, Forever 21
(Faux) Leather Leggings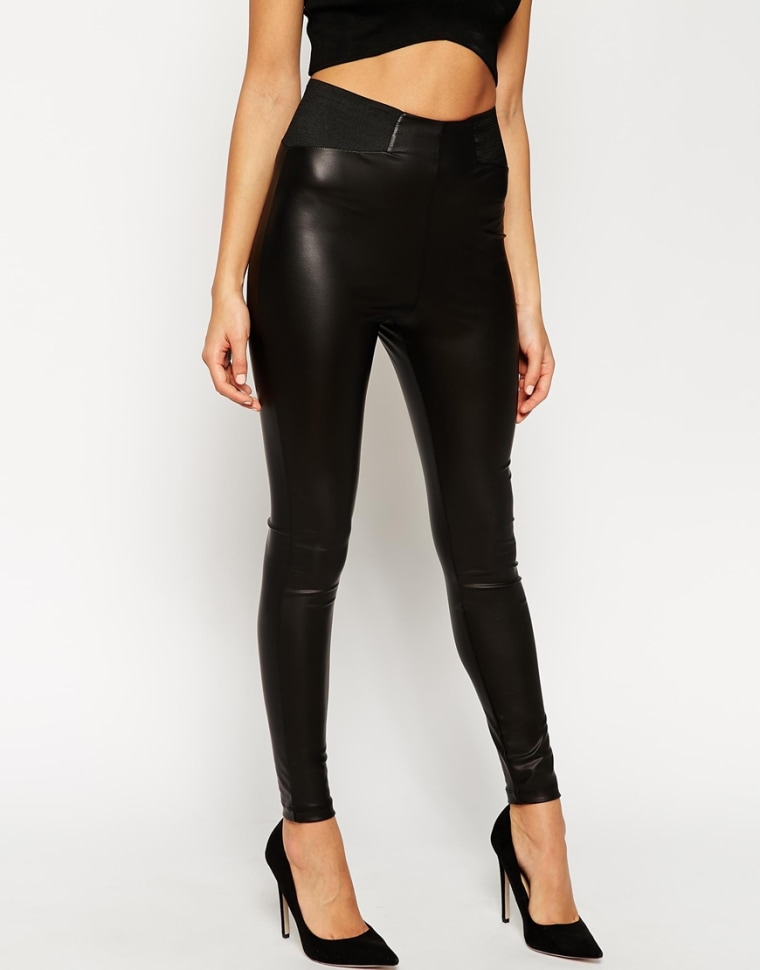 ASOS Leather Look Leggings with Elastic Slim Waist, $40.00, ASOS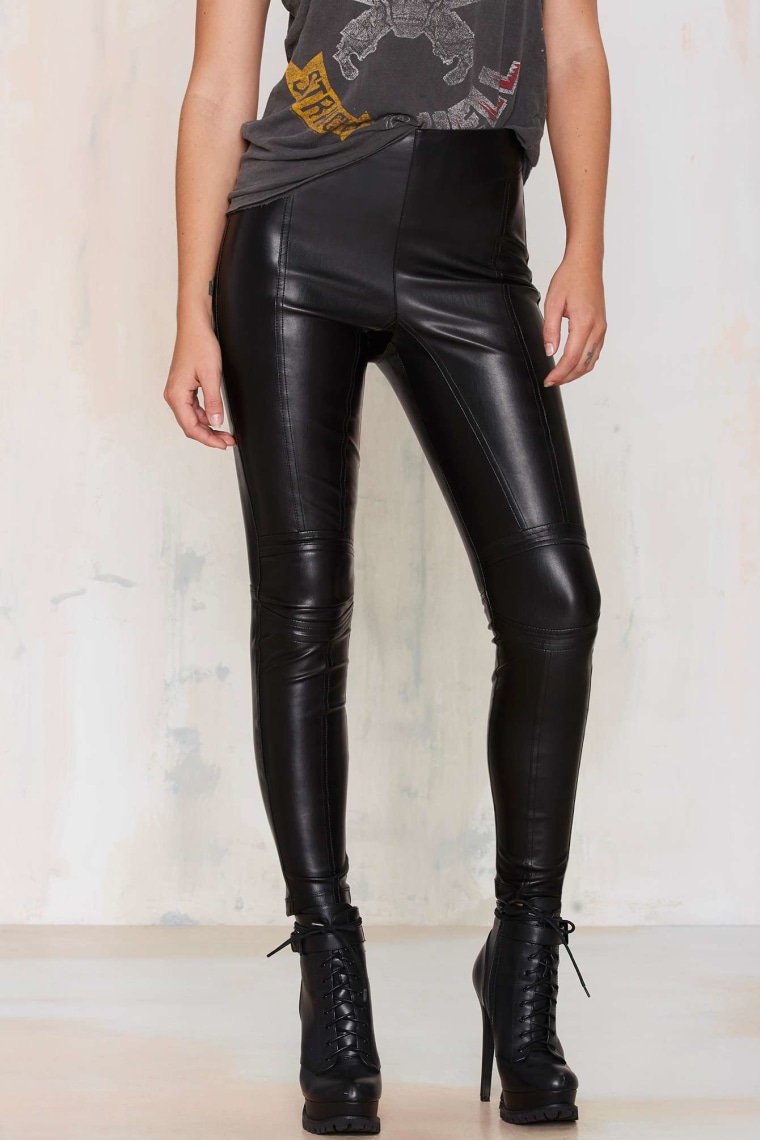 Nasty Gal Ride or Die Moto Leggings, $78.00, Nasty Gal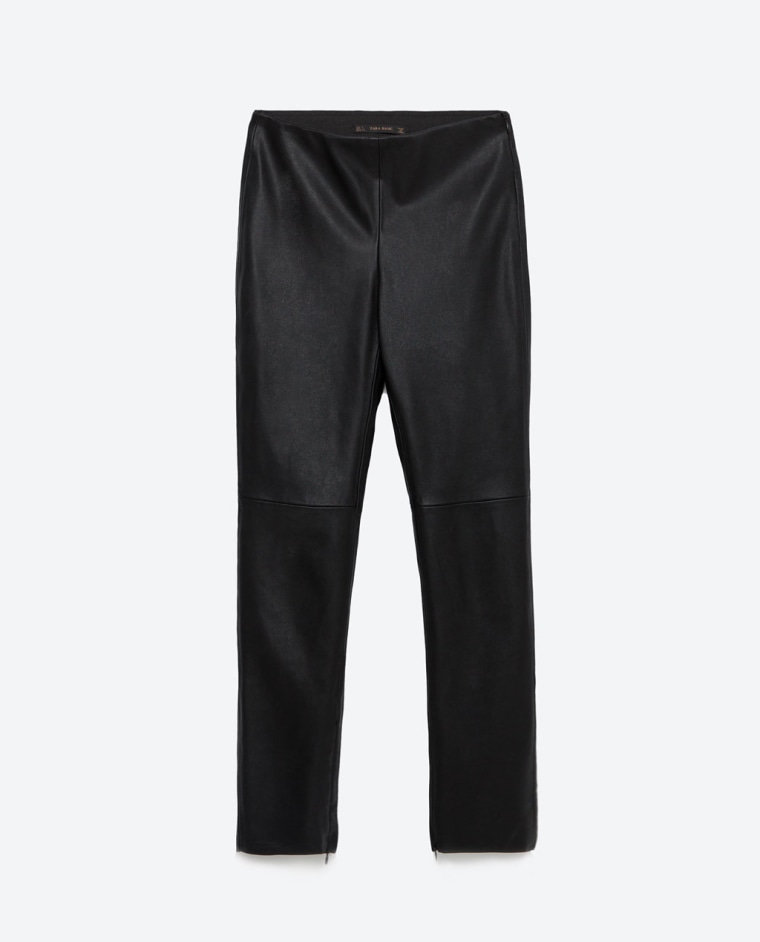 Faux Leather Leggings, $39.90, Zara