Blake Lively wore a gorgeous off-the-shoulder, velvet gown to the premiere of her new movie, "The Rhythm Section," on Monday night.
Lively paired her black gown with high-heeled leather boots and long leather gloves, rounding out the look with a striking silver-and-pearl necklace. And while her vintage-glam outfit has been making headlines, Lively revealed that her style secret lies underneath.
"Corsets make you feel like you're on the brink of having it together," the mom of three told People magazine at the premiere. "But, you know, this is not real life. I gotta get this thing off!"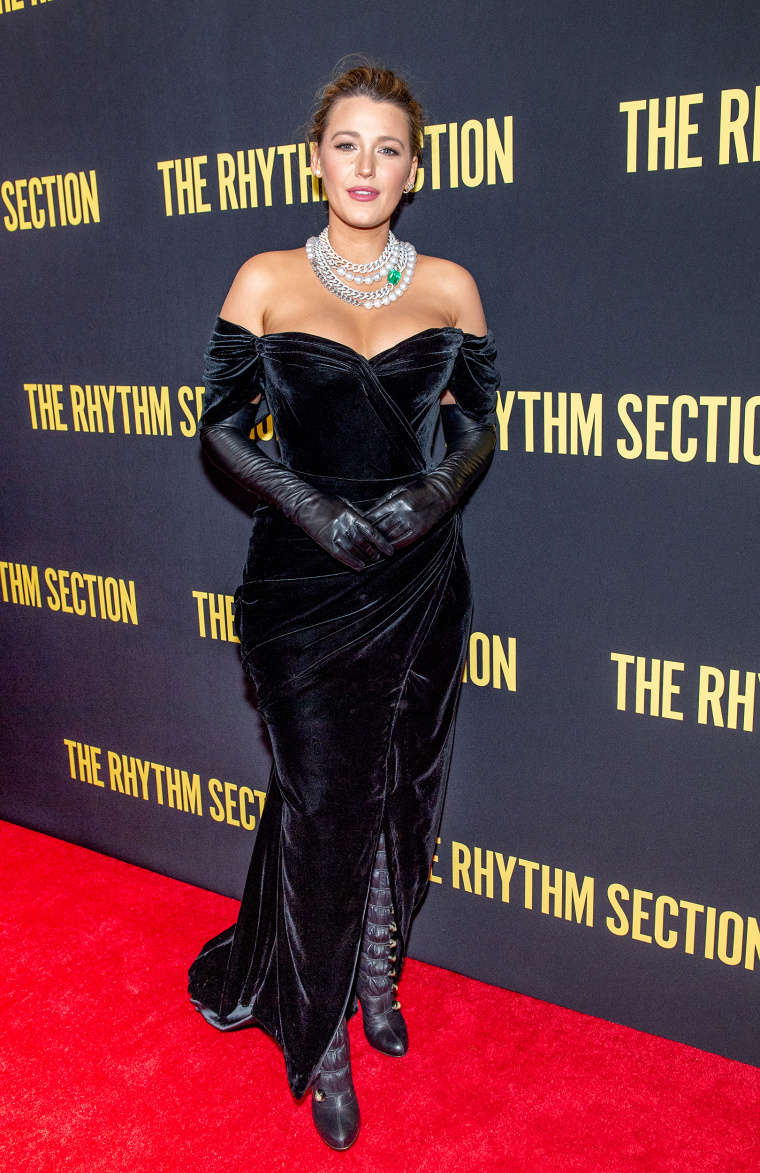 The 32-year-old gave birth in October to her third child with actor Ryan Reynolds, 43. The couple have kept the baby's name private for the time being, but have been seen with their two older daughters — James, 5, and Inez, 3.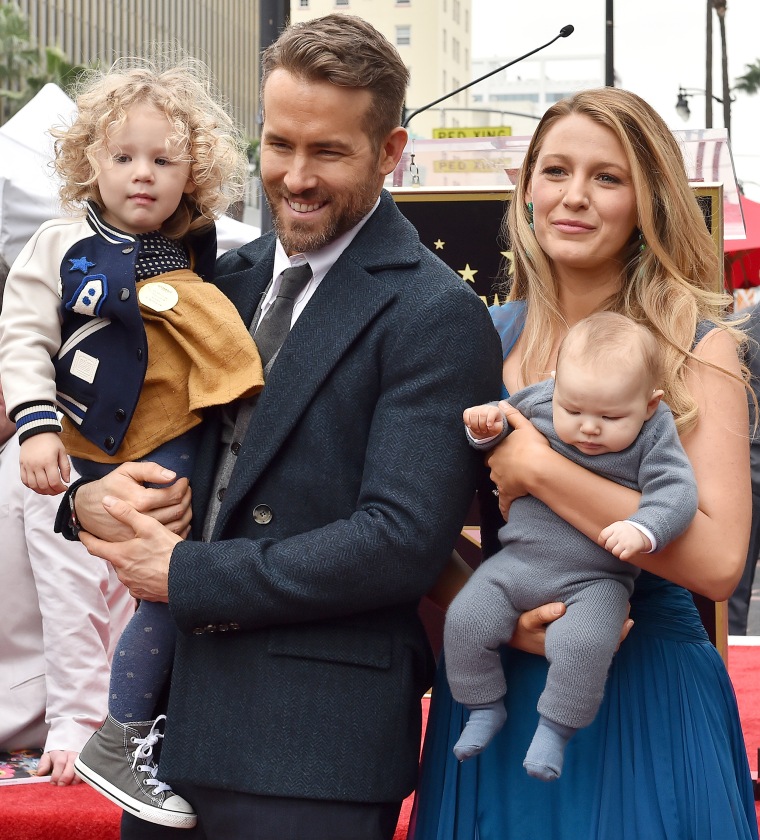 "The Rhythm Section" is slated to come out in the U.S. on Jan. 31, but is already playing in some places. The movie features Lively as a woman who seeks revenge after her family is killed in a terrorist attack.
Lively has several different hairstyles in the film — from what we can tell by the trailer, anyway — including a mousy brown choppy bob and a black pixie cut.
At the New York City premiere on Monday, she smiled for pictures with her costars, including Jude Law.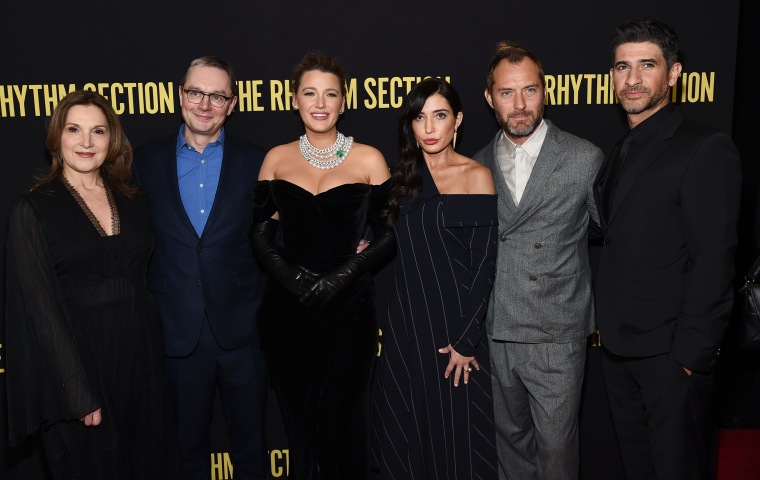 Lively has always been a trendsetter, but early in her career, she didn't exactly have designers clamoring to dress her for the red carpet.
The "Gossip Girl" star once told InStyle she had turned to fast-fashion chain Forever 21 for some of her early red carpet looks.
"I wore Forever 21 much longer than I admitted," she said. She added she felt "so shamed" for it.
In the years since, Lively has made a name for herself on the big screen and red carpet.