Blake Lively has always been a trendsetter, and lately she's been making one specific style statement over and over again.
The 31-year-old actress has been rocking pantsuits almost non-stop over the past month — as in, up to five suits in one day — as she promotes her latest film, "A Simple Favor." And she's proud to wear them, no matter what anyone else has to say.
There have been velvet suits, plaid suits and even a lime green number pulled directly from Versace's menswear collection.
The star, who is known for doing her own styling without the help of a professional, was spotted recently in Paris in this pinstriped suit with a cropped pant and tuxedo-inspired shoes.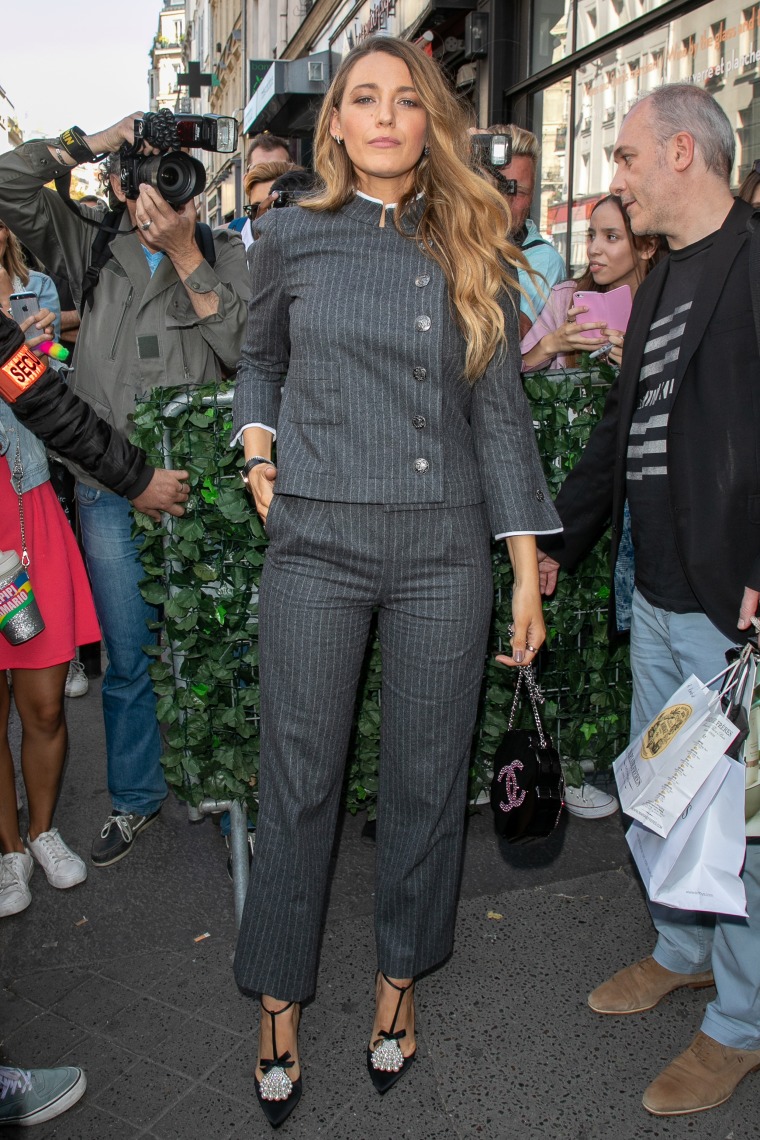 She wore a blue, leopard-printed suit for the Paris premiere of "A Simple Favor."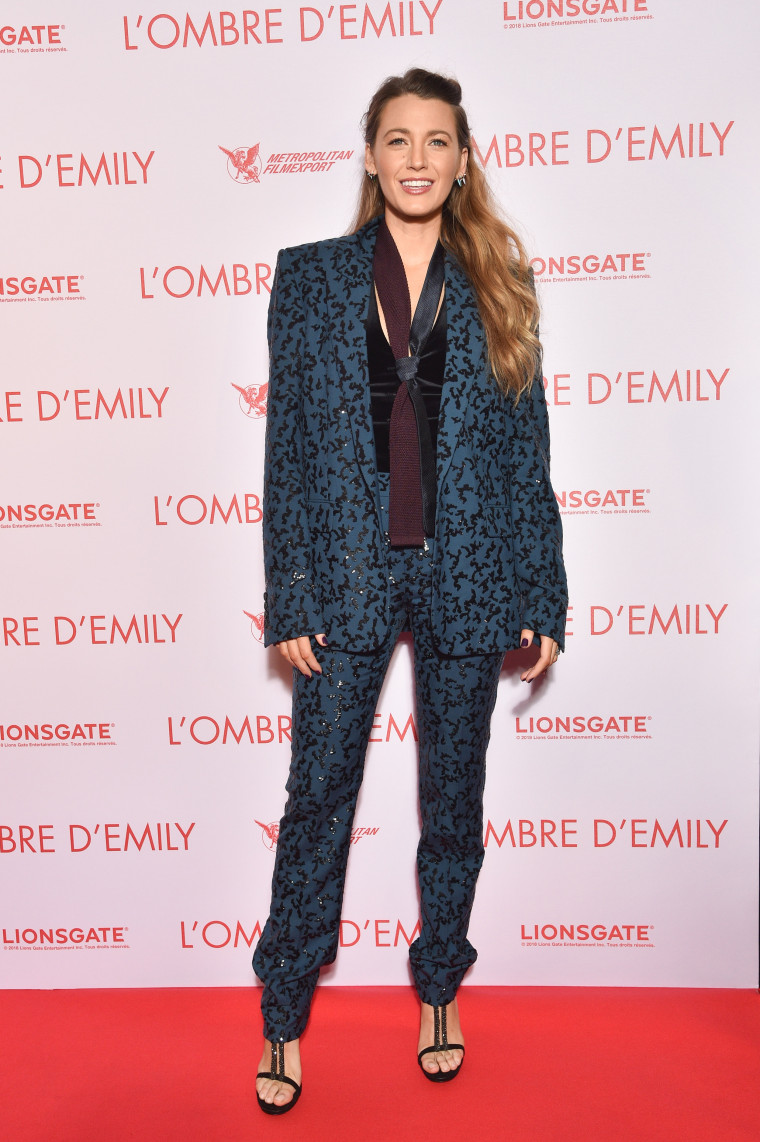 And the day before that, she stepped out at the U.K. premiere of "A Simple Favor" in a cream, three-piece pantsuit with a pale blue tie.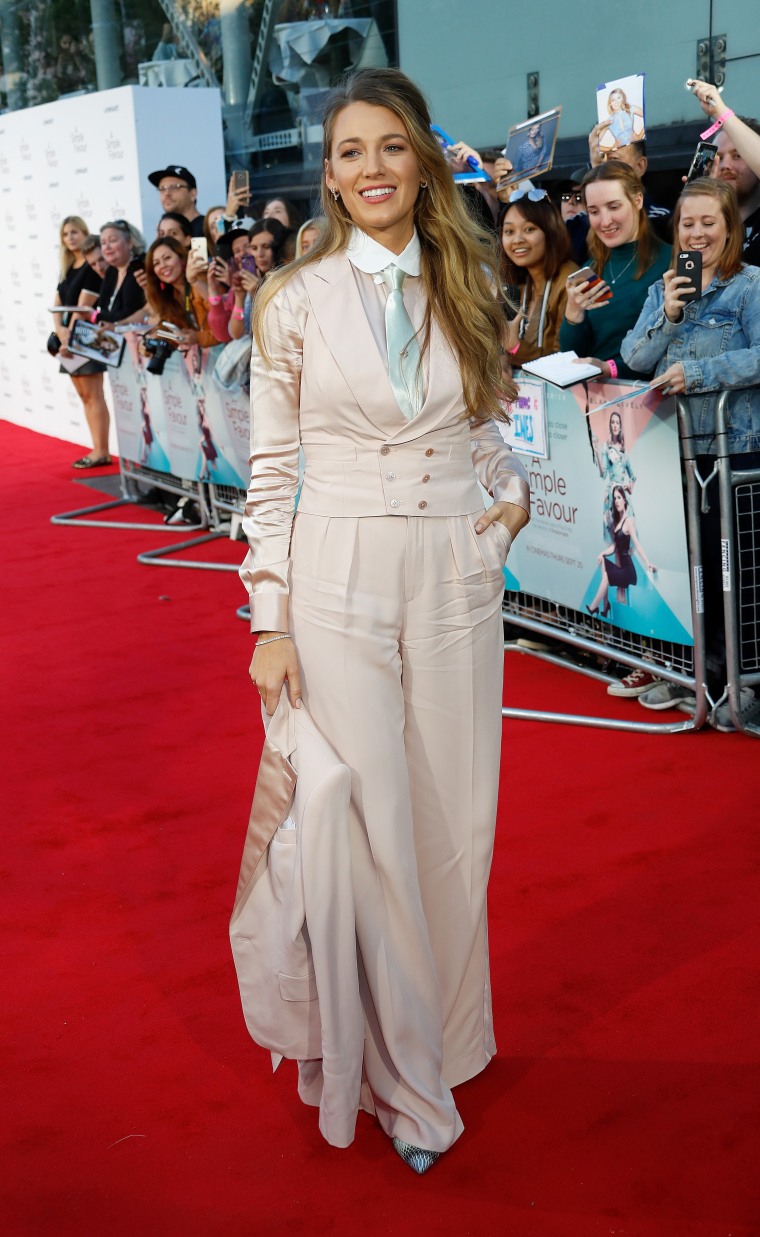 On Sept. 13, Lively casually wore two different pantsuits in the same day, starting with this sleek blue number that she paired with combat-style boots.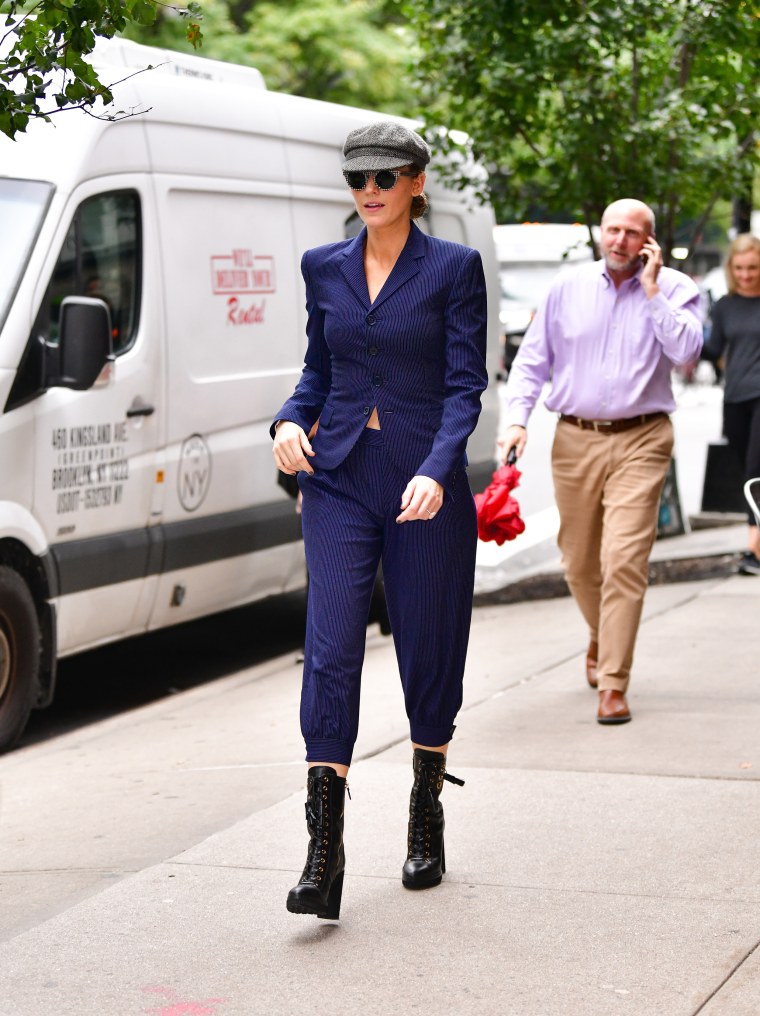 Later that night, she changed into a black pantsuit with a glittery jacket for an appearance on "The Tonight Show."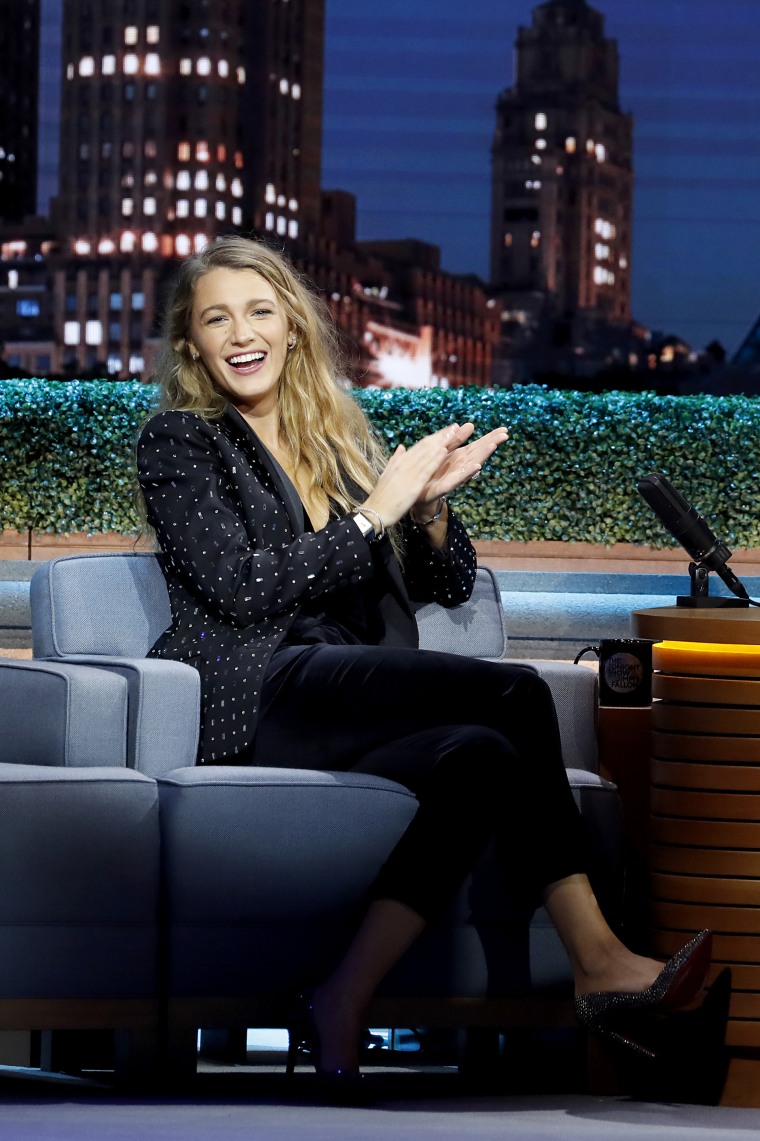 A few days earlier, she stepped out in a tweed pantsuit, accessorized with a long, leather trench and red handbag.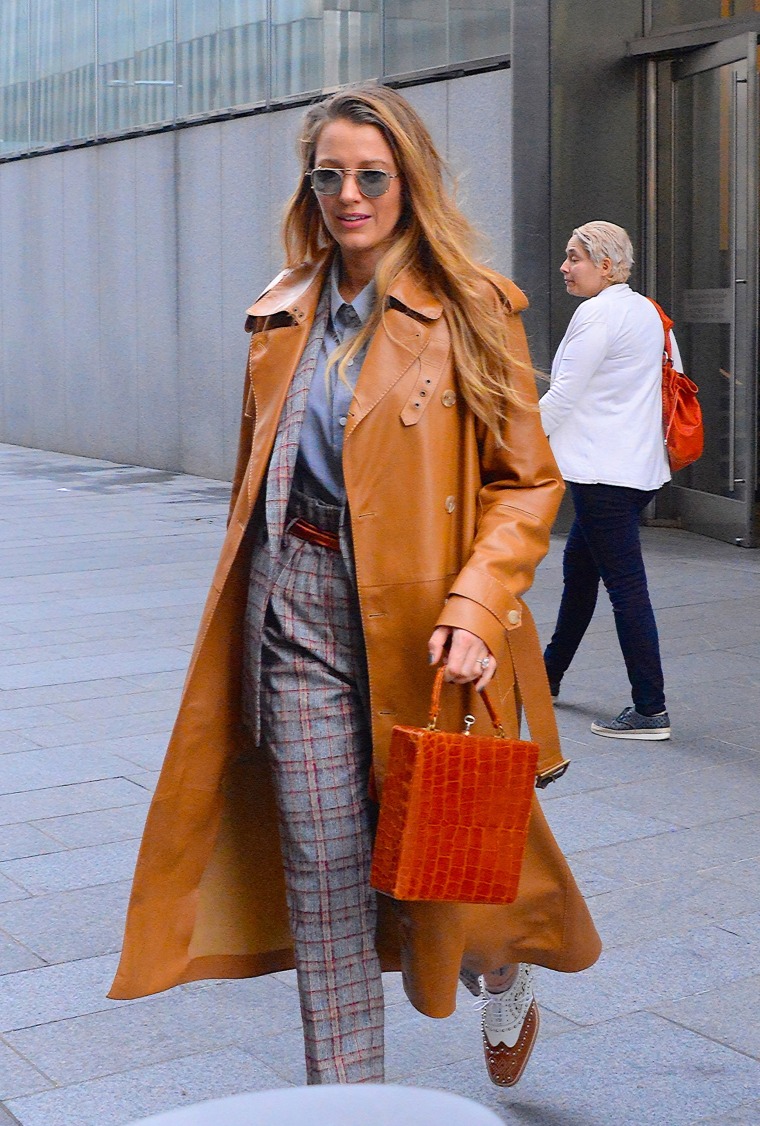 And earlier this month, she paid tribute to a classic menswear silhouette at a celebration for the 50th anniversary of Ralph Lauren during New York Fashion Week.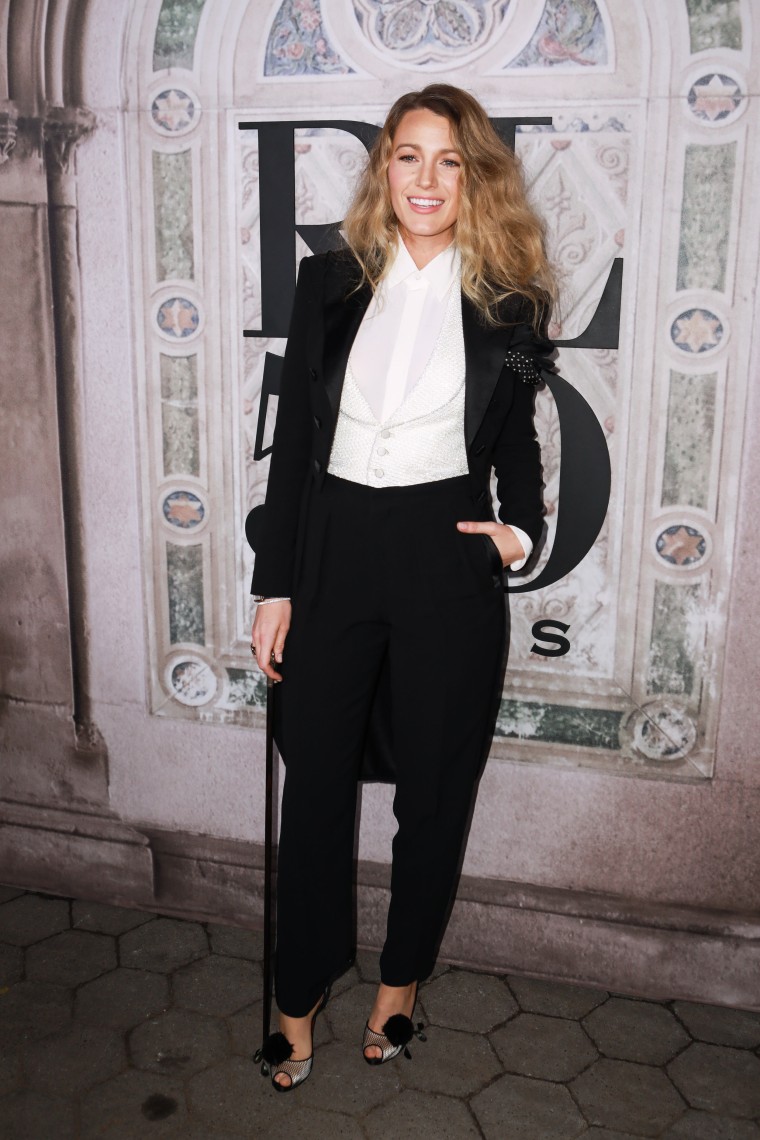 But it was on Sept. 10 that Lively really established herself as a pantsuit aficionado. She wore no fewer than five pantsuits in the course of one day while out and about in New York City.
There was this chic, patterned blue suit.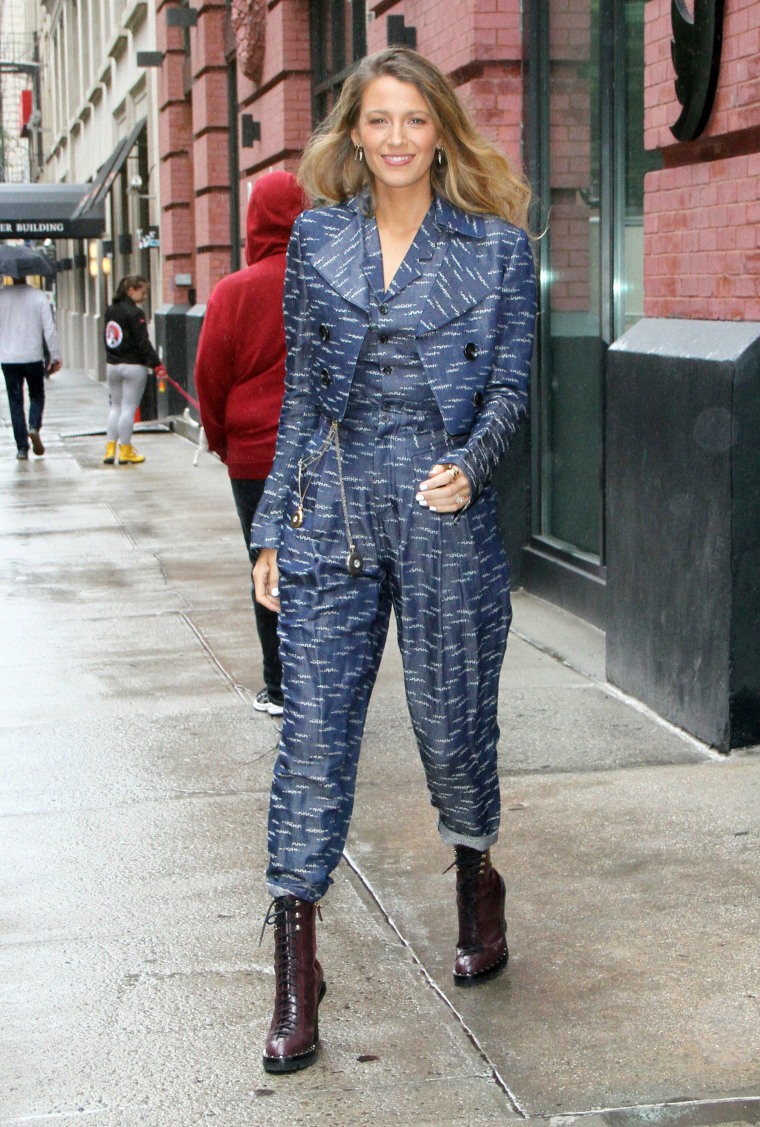 And this fun, retro number (note the dapper cane).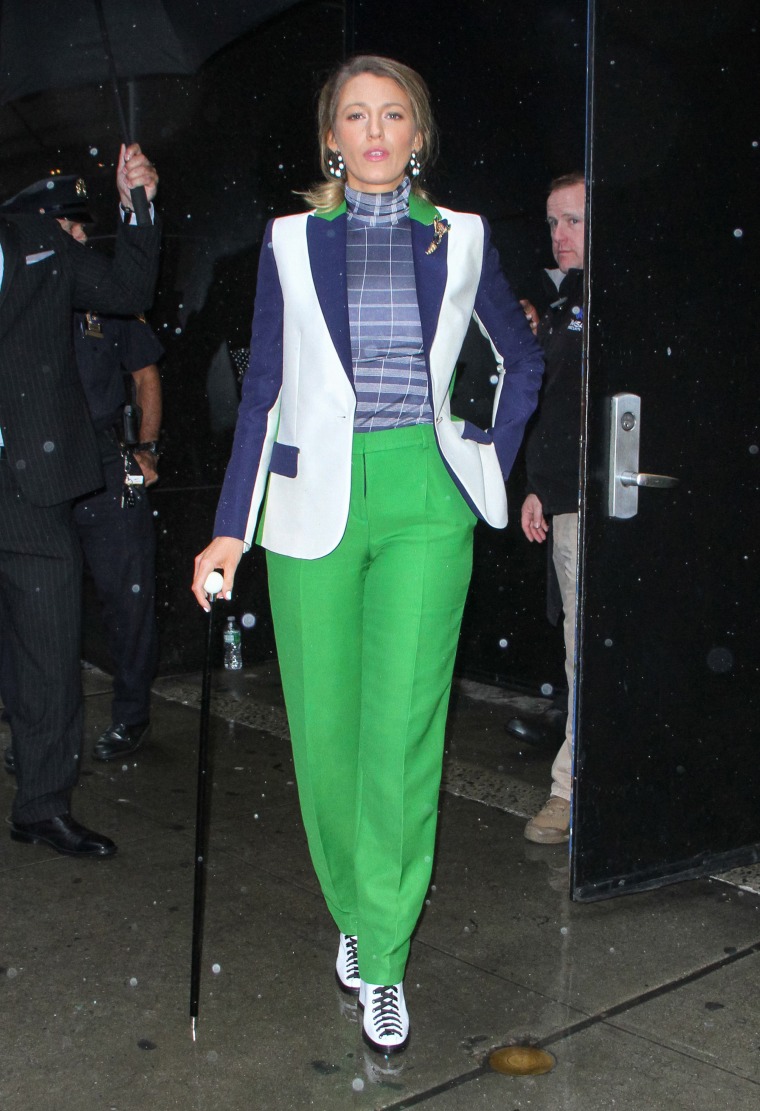 At one point she changed into a navy blue suit with a purple blouse and coat.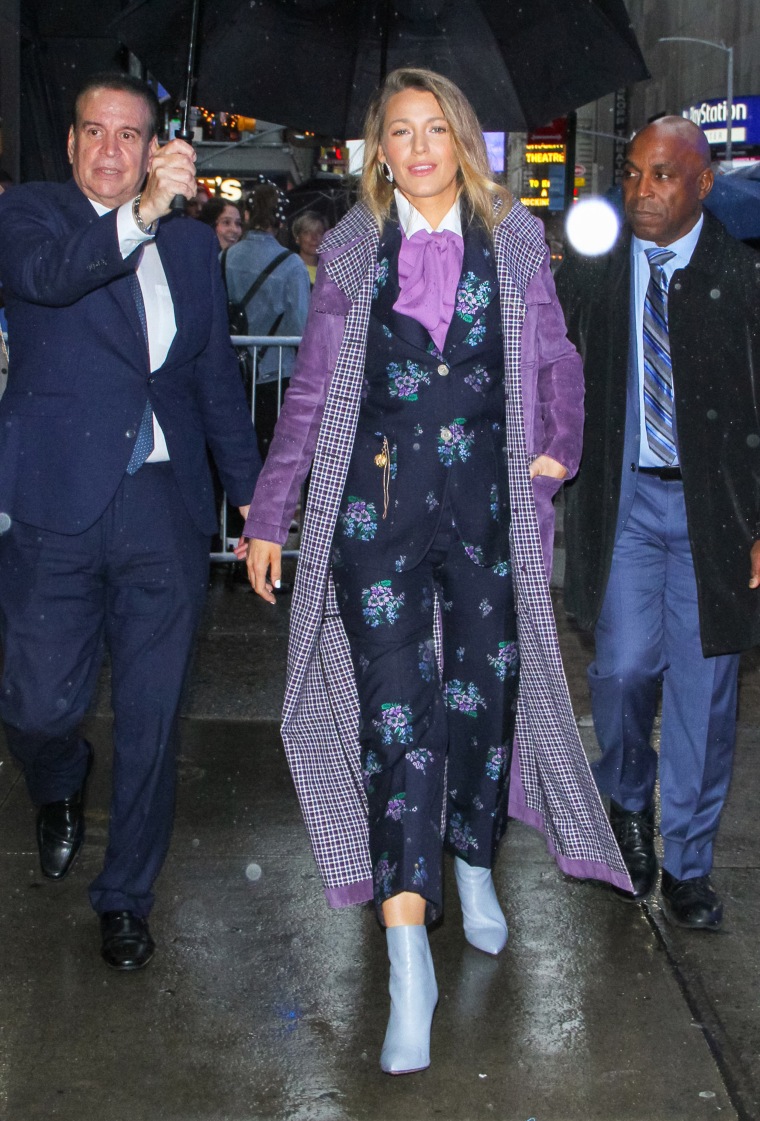 Then there was this cheerful orange suit with vintage-inspired loafers.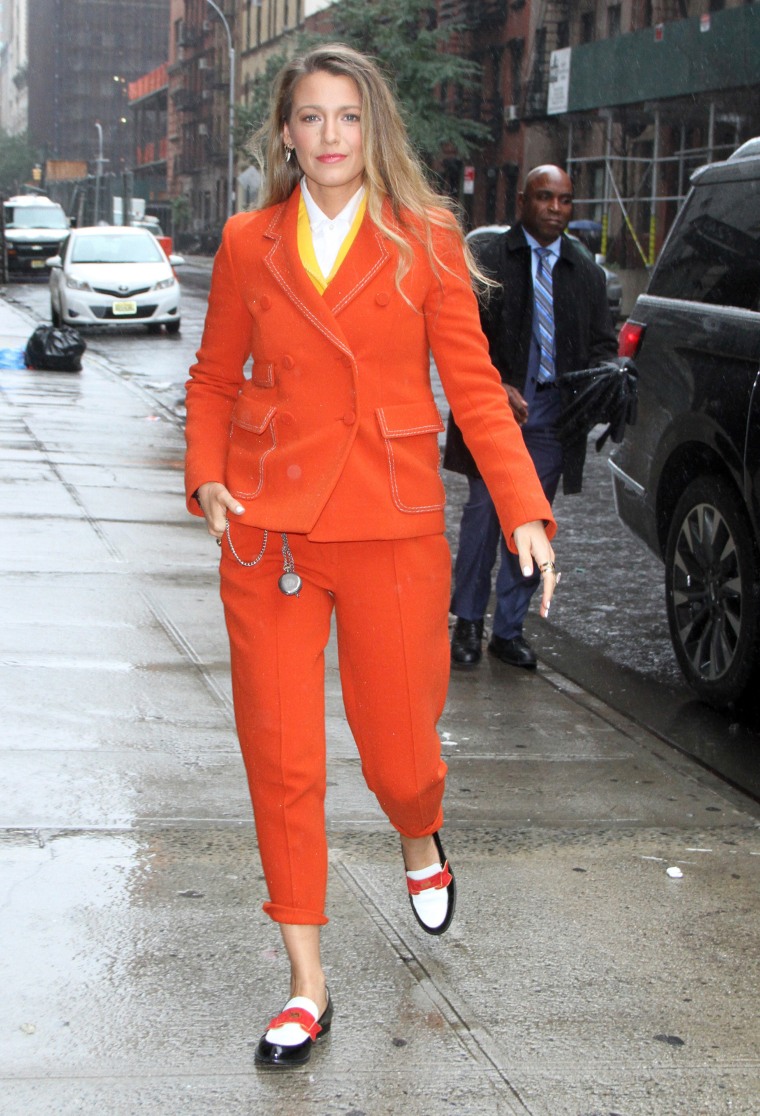 She tied all the day's looks together with this sexy black pantsuit for the world premiere of "A Simple Favor." There was a slight mishap in that she didn't realize her shirt was see-through until it was too late, but she totally made it work!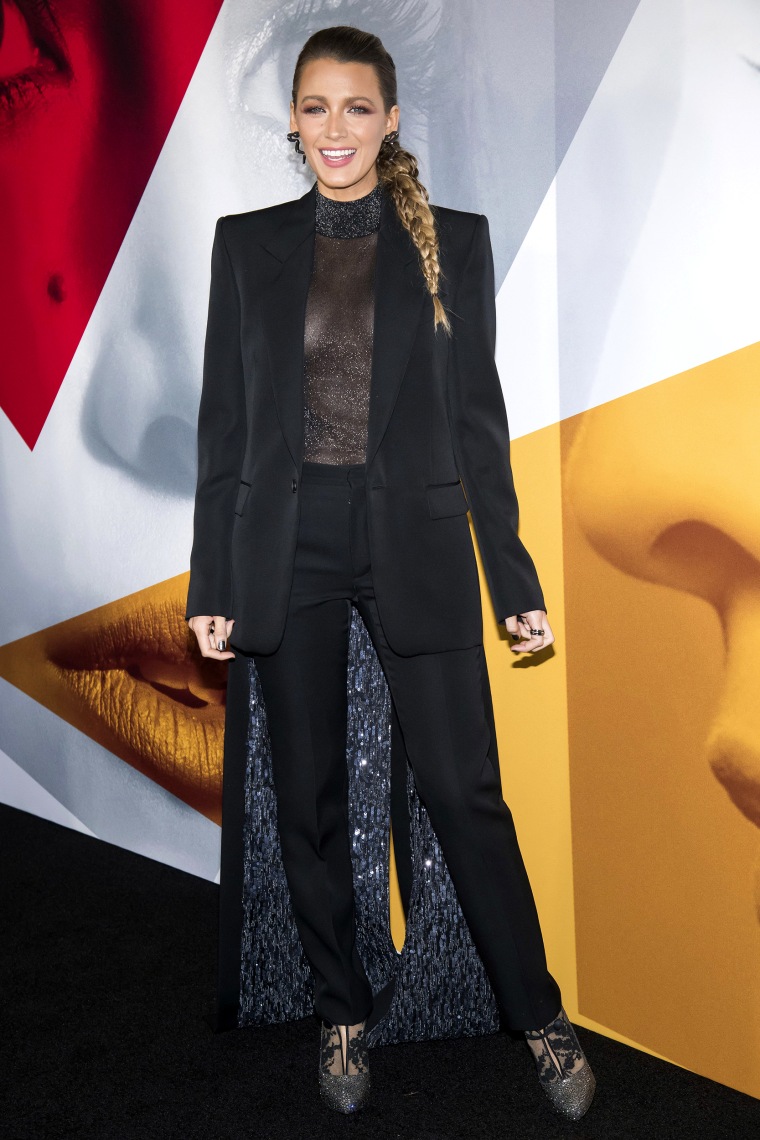 August was an equally busy month (pantsuit-wise and otherwise) for the actress. Lively rocked four different pantsuits in just three days as she promoted her "A Simple Favor," in New York City.
She kicked off one weekend with a neon green suit, which she wore while out and about in Manhattan. Leave it to Lively to flawlessly pull off the hue!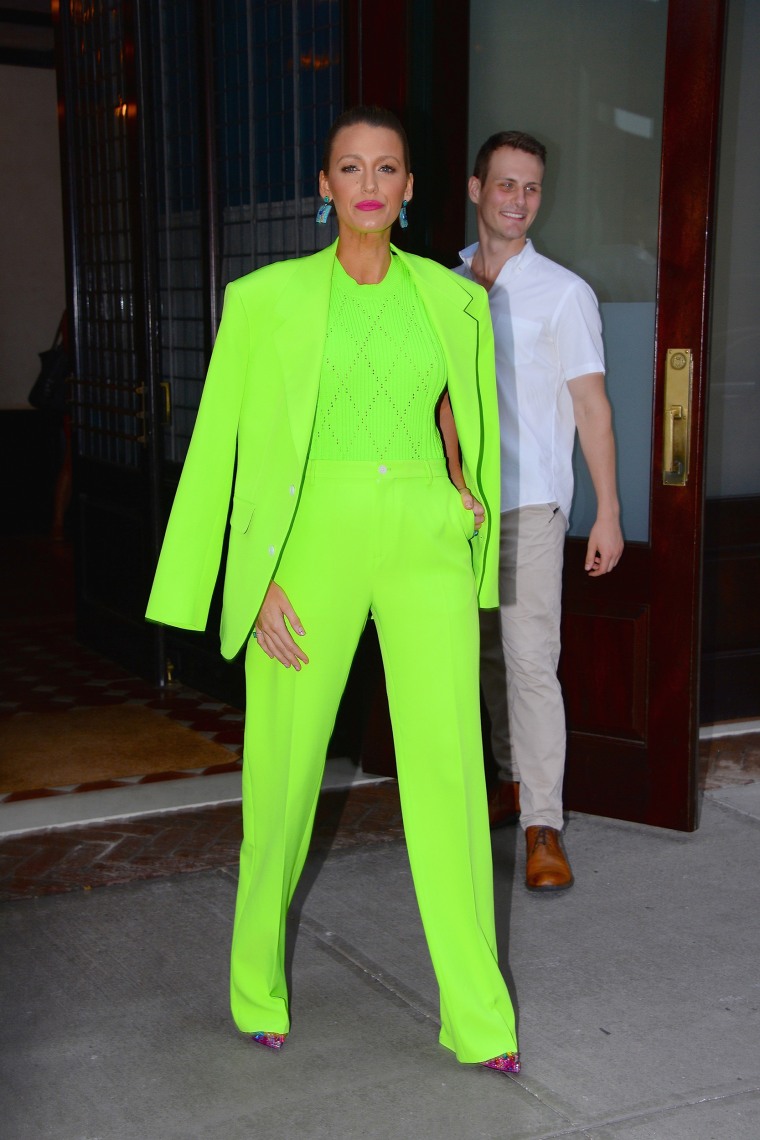 It was a bold look for Lively, especially because she took it straight from the Versace's 2019 collection for men.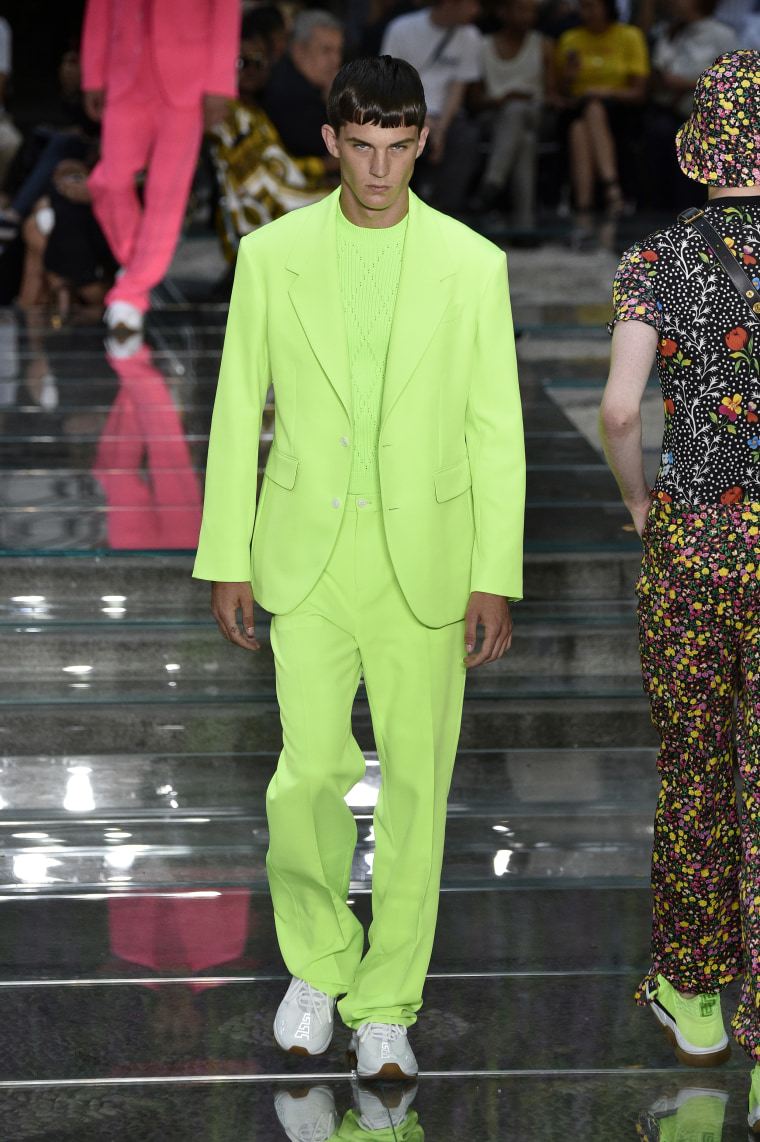 The same day, she also sported a sleeveless blue pantsuit with a plunging neckline. It was a sweltering day in New York City but she looked cool and collected in the all-velvet ensemble.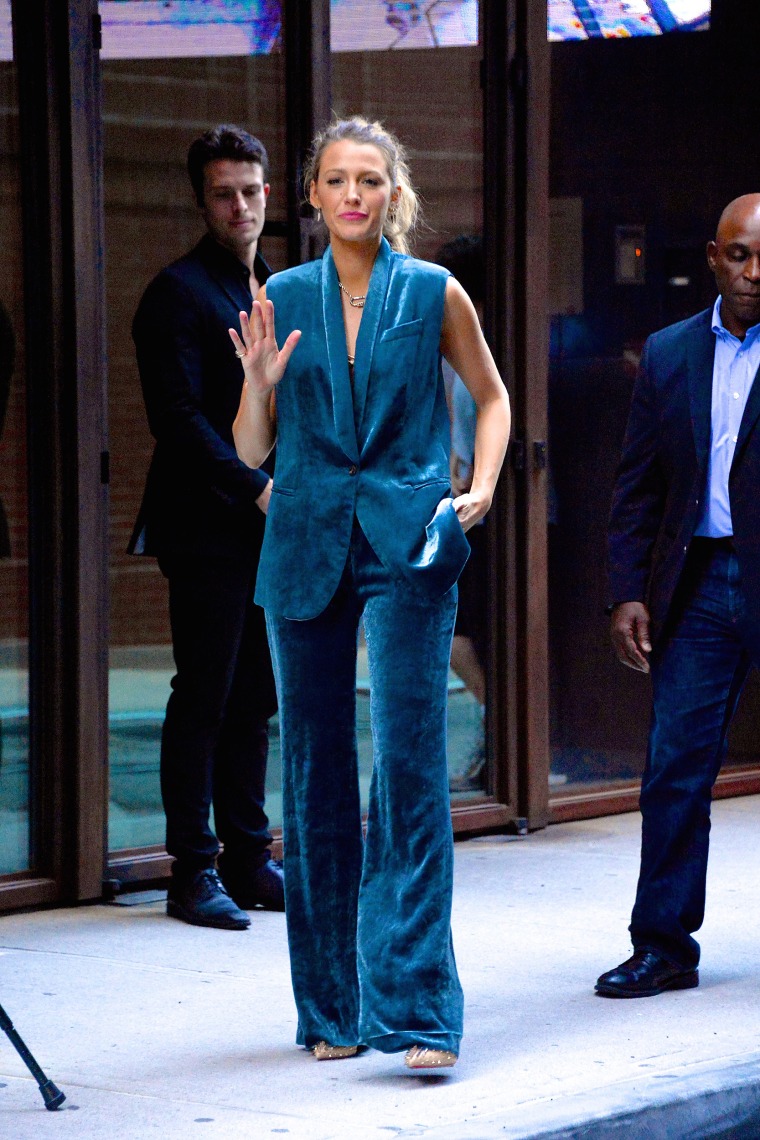 The next day, she stepped out in what might have been her boldest look of the weekend — a multicolored, tartan-inspired number paired with a shirt and tie.
She accessorized the look with pink earrings, a side braid and a heart-shaped brooch.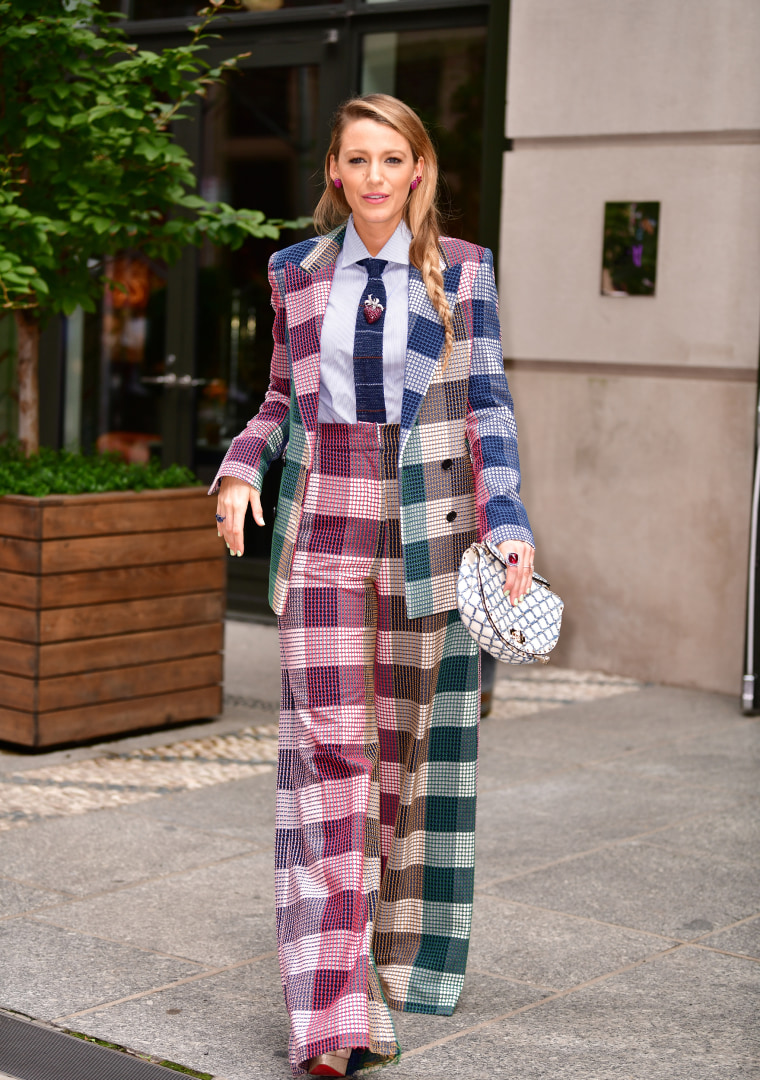 But she soon swapped out that look for a wide-legged, pinstriped pantsuit with a coordinating jacket. She layered a ruffled blouse underneath and accessorized with pearl bracelets and nude heels.
There's no telling what look Lively will rock next, but here's betting there are more fabulous pantsuits in store!