Chadwick Boseman, Lupita Nyong'o and Michael B. Jordan may get top billing in the smash hit "Black Panther," but the film has another star that's found its way into the spotlight: natural hair.
Since its release on Feb. 16, headlines have been touting the movie as a "love letter to natural hair," and for good reason. The film features exclusively natural styles — many of which were inspired by traditional tribal looks in Africa — and has been praised for its welcome dose of onscreen diversity.
For Camille Friend, the film's lead stylist, the response to the hairstyles was completely unexpected, and what she calls "the cherry, the cake, the whipped cream, the chocolate and the nuts" on top of an already incredible experience.
"'Black Panther' hit at the right time. It's the embrace of black hair, it's the embrace of freedom of expression, and I think those are the things people think about when they think about 'Black Panther,'" she told TODAY Style. "And, also, people look at (these hairstyles) and see themselves ... I think we can all see ourselves — no matter if we're black, white, red or purple — and those are the things that tie it all together."
The inspiration behind the onscreen styles was three-fold: drawing from past, present and future to ensure the looks felt timeless. Friend looked at different styles from tribes all over the world — from Africa to India to the Inuits — and melded it with the current Afropunk movement and elements from futuristic films like "Blade Runner" and "2001: A Space Odyssey."
Despite the many, many elements that went into bringing the wide-ranging styles to life, Friend promises they're attainable in real life with the right products and steps. Here, she breaks down how to get some of the movie's most iconic looks at home, and shares the hero products (pun intended) she kept on-hand during filming.
For beautiful natural texture: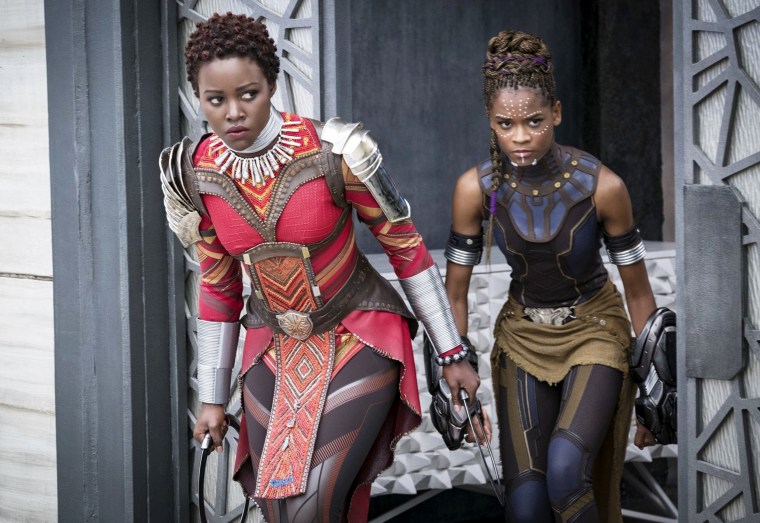 "My philosophy with natural hair, and almost any type of hair, to make it beautiful and shiny you have to have a mixture of cream and oil," she said. "If you put too much cream, sometimes the hair doesn't absorb it. If you put too much oil, the hair makes it heavy. So I call it the perfect combination or the perfect storm — it's the cream and the oil together, that's where the magic happens." Her best advice? "Just go and try products and try and see what works."
To try Nakia's "Wakanda knots"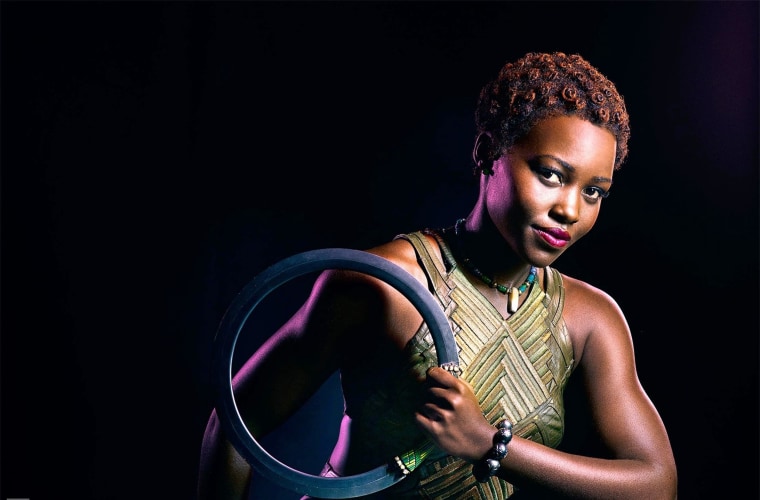 Start by shampooing and conditioning hair, then towel dry to get rid of excess moisture. "Then, you're going to put the product of your choice in, and take sections and you're literally gonna twist your hair tightly into coils, twisting the hair onto itself," Friend explained. "Then you're going to twist it down into a cinnamon roll shape so it's a flat — not raised — shape, and then really allow the hair to dry." She notes that you need to make sure the hair is completely dry before you touch it (which may mean sitting under a dryer), and then you can lift the knots from the scalp for extra oomph.
To get T'Challa's coils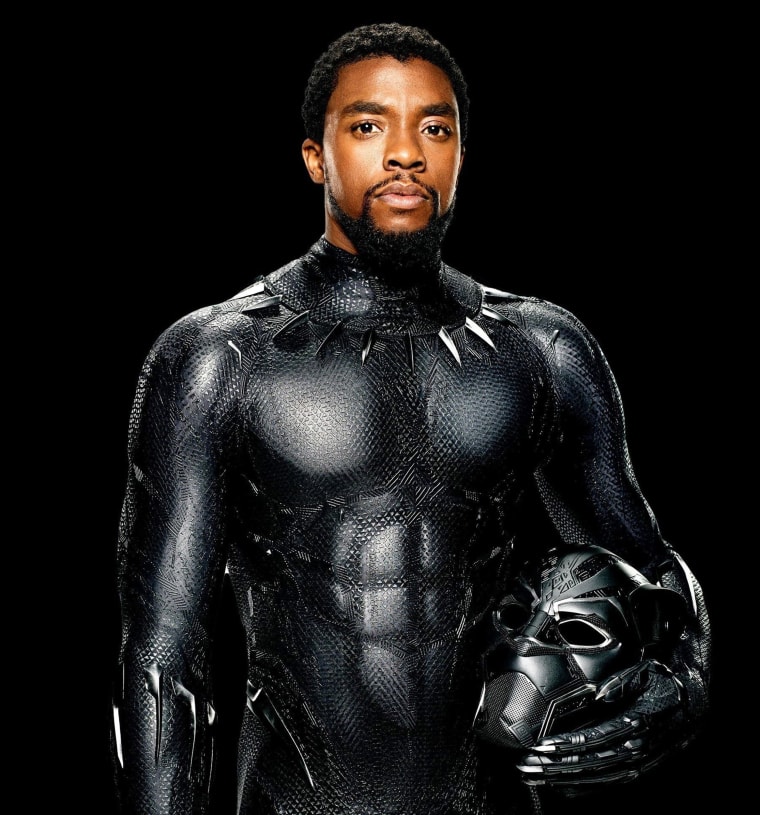 After shampooing, conditioning and applying product, it's time to break out the curl sponge. "It gives the hair a beautiful texture, even on women," said Friend, who estimates she probably had 30 different curl sponges on set at any given moment. "it gives the hair a beautiful texture and it just gives you a different look a more piece-y separated look and i think it's a great tool." For T'Challa inspired coils, use the sponge in a circular motion so that the hair starts to curl in on itself.