A black model claims she was pressured to wear a "racist," monkey-like costume during a Fashion Institute of Technology runway event in New York City.
The ensemble included large prosthetic ears, lips and overgrown eyebrows.
"As soon as I saw the pieces, I started shaking. I felt it was very racist," Amy Lefevre, 25, told TODAY Style. "I made it clear that I was uncomfortable."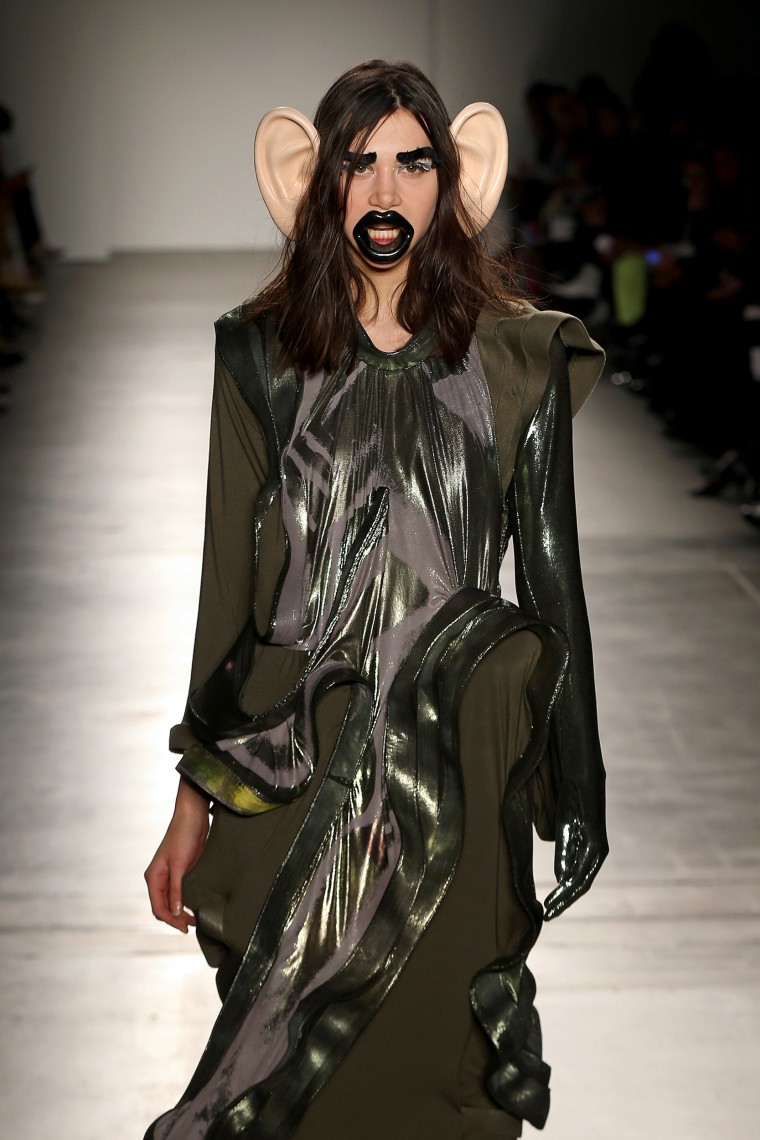 Lefevre alleges that when she complained to the producer, Richard Thornn, he replied, "it's only 45 seconds. It's fine to feel uncomfortable for 45 seconds."
But Lefevre disagreed. She would only walk in the Feb. 7 show without the accessories.
"I was so mad," she said.
Thornn didn't respond to an email seeking comment.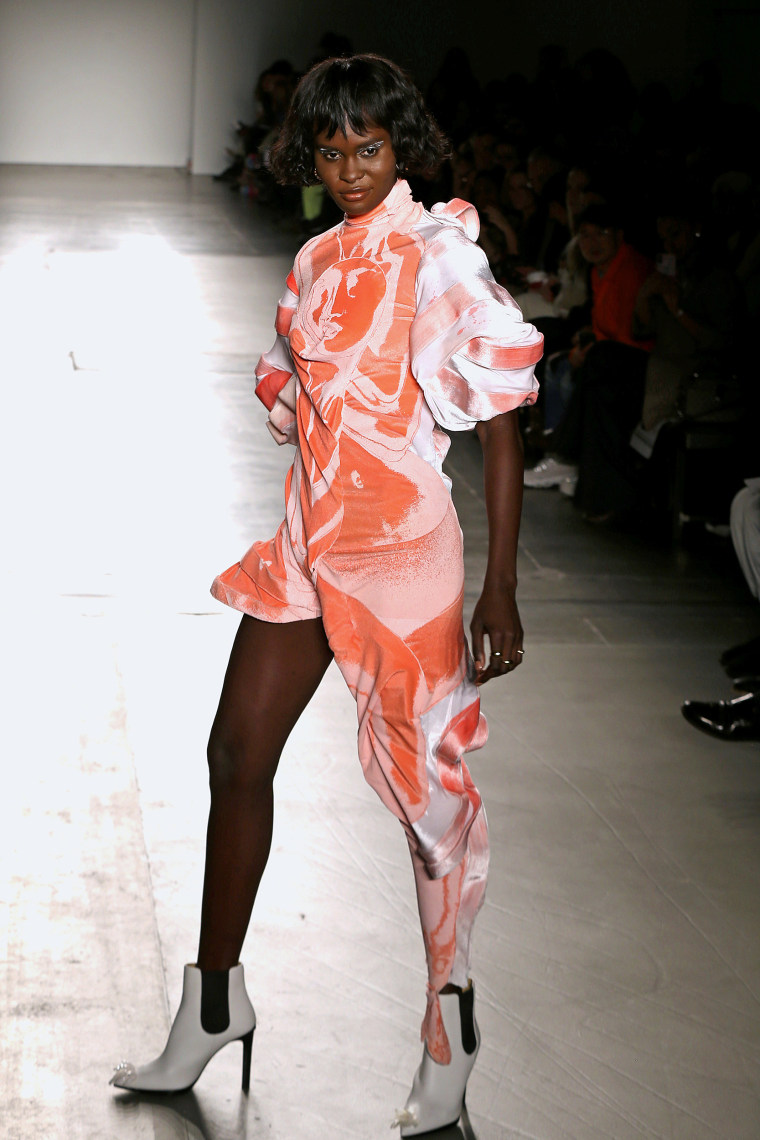 The show's director, Jonathan Kyle Farmer, apologized in an email to TODAY Style.
"It was never our intent for the show's styling to be interpreted as racist or to make people feel uncomfortable," Farmer, who is chair of the MFA Fashion Design department, wrote. "But I now fully understand why this has happened. I take full responsibility and am committed to learning from this situation and taking steps to do better."
Farmer and the Dean of the School of Graduate Studies have both been placed on administrative leave, pending the conclusion of a private investigation, according a statement released by FIT President Joyce F. Brown on Feb. 21.
Brown asked that the public hold the school's leadership "accountable," rather than recent FIT graduate Junkai Huang who designed the outfits.
"Junkai has said, and his thesis notes and sketches support, that the collection he designed and produced was not aimed at invoking or provoking racial implications," Brown wrote. "It also appears — based upon information available — that the styling and accessorizing used in the show were provided to him rather than chosen at his discretion. To us, this indicates that those in charge of and responsible for overseeing the show failed to recognize or anticipate the racist references and cultural insensitivities that were obvious to almost everybody else."
This story was originally published on Feb. 18 and updated with additional relevant information.