How much would you pay for a handbag? $10? $50? $100?
How about $300,000? Yes, you read that right. That was the price paid for a famed Birkin bag at a Christie's auction on Monday night in Hong Kong.
The crocodile bag, made in 2008 by luxury fashion brand Hermès, is in an exotic "white Himalaya" color with a diamond-studded 18-karat white gold clasp and lock. To be exact, it sold for $300,168 — a world record for a handbag at auction.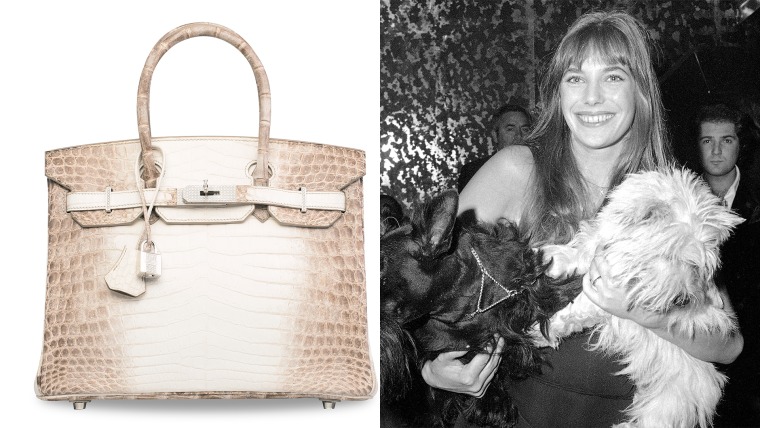 Christie's said the crocodile skins were dyed to give the handbag a white center and ash gray edges to resemble the snow-capped peaks of the Himalayan mountains. "It is believed that only one or two of the diamond Himalayas are produced each year, globally, making it one of the lowest production runs for handbags," the auction house said in a press release.
How much could $300,000 buy — and still leave you with some cash in your pocket? Well, it's more than the median price of an existing single-family home in the U.S., which was $217,600 in the first quarter of 2016. And you could send four of your children to Harvard next year for about $280,000.
But this is no ordinary purse. The crocodile-skin Birkin has long been known as the celebrity "it" bag — Catherine Zeta-Jones, Katie Holmes, Lady Gaga, Kim Kardashian and Pamela Anderson have all been photographed with a Birkin dangling on their arms.
RELATED: Why a Birkin handbag might be a better investment than gold
The bag also was famously seen in a "Sex and the City" episode, where Samantha — played by Kim Cattrall — lusted after a Birkin. But that one didn't have diamond bling and went for a mere $4,000.
The bag gets its name from French singer and fashion icon Jane Birkin, who last year demanded that Hermès remove her name from the bag over concern about how crocodiles are treated.
The bidding on Monday started at $160,000 and less than three minutes later is was sold to an anonymous buyer. The auction house said it didn't know what the collector planned to do with the bag, but it's probably safe to say that it won't be used to hold a few bucks and a Visa card for a Saturday morning run to the grocery store.
RELATED: How to spot luxe-looking bags at affordable prices
Maybe the buyer will keep the Birkin next to a copy of the famous 1980s-era poster, "Poverty Sucks," which depicted a well-dressed man sipping Champagne and leaning against a vintage Rolls-Royce. Maybe.