Billie Lourd made a touching tribute to her mom, the late Carrie Fisher, at the recent world premiere of "Star Wars: The Last Jedi" in Los Angeles.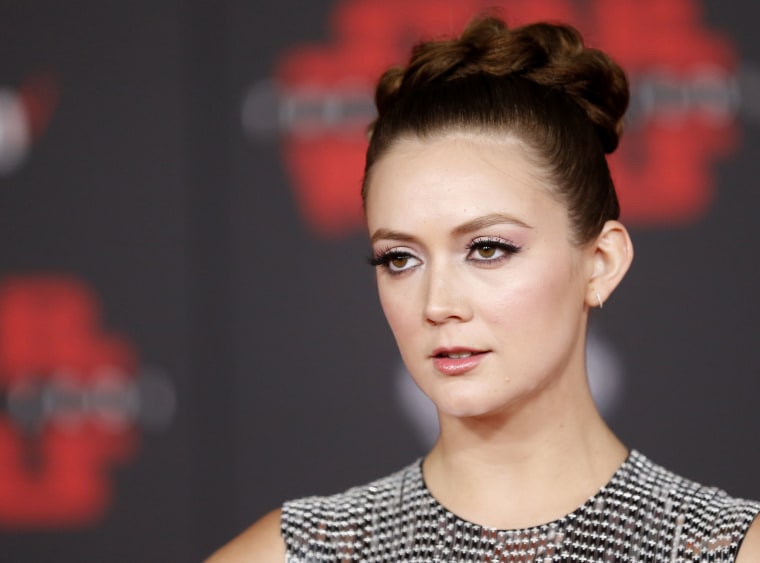 Lourd's braided hairstyle echoed one of Princess Leia's most memorable looks from 1977's "Star Wars: Episode IV — New Hope," the first movie in the franchise.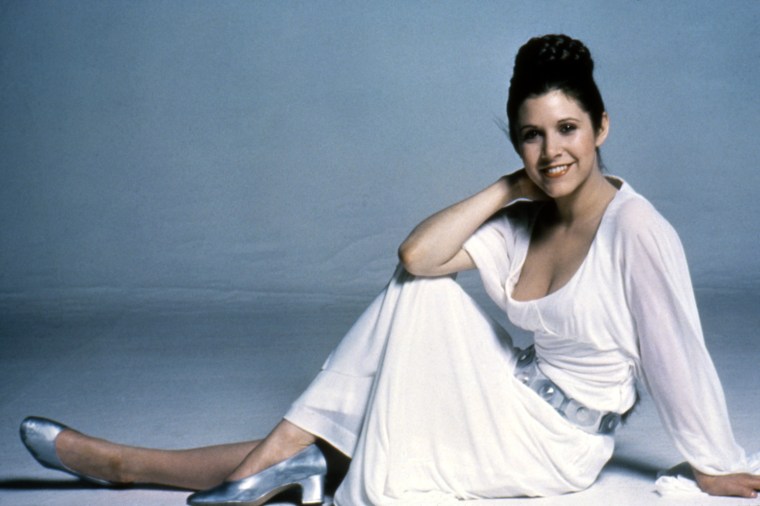 The "American Horror Story" actress, 25, paired her Leia-inspired 'do with a sparkly Tom Ford gown, a perfect choice for the intergalactic-themed bash.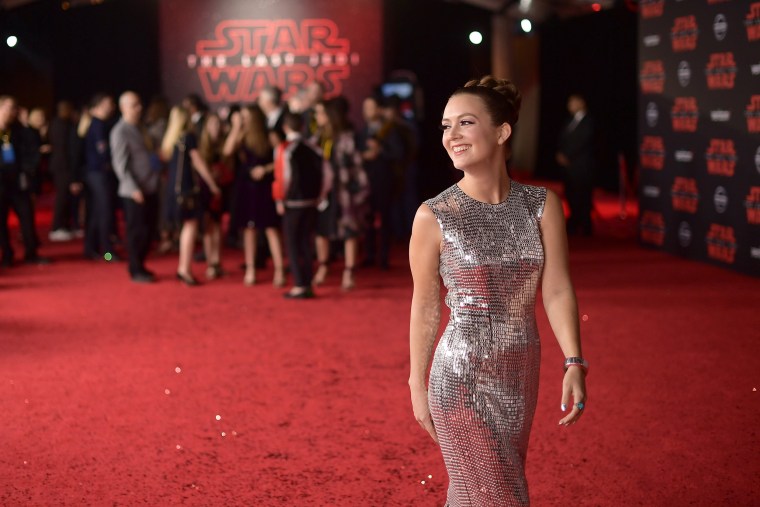 Lourd was all smiles on the red carpet, but it was undoubtedly a bittersweet moment for the actress, who has been open about her grief following the sudden loss of her mother and grandmother last year.
Fisher died from sleep apnea and other causes on Dec. 27, 2016, and Fisher's mother, actress Debbie Reynolds, passed away from a stroke the following day.
"It's so hard to talk about," Lourd told Ellen Degeneres in a September interview. "I don't know, if I say that I'm doing good, I'm too happy. And if I say that I'm not doing good, then I'm a mess. So it's really hard to know what to say about it because it is just so surreal and impossible to deal with."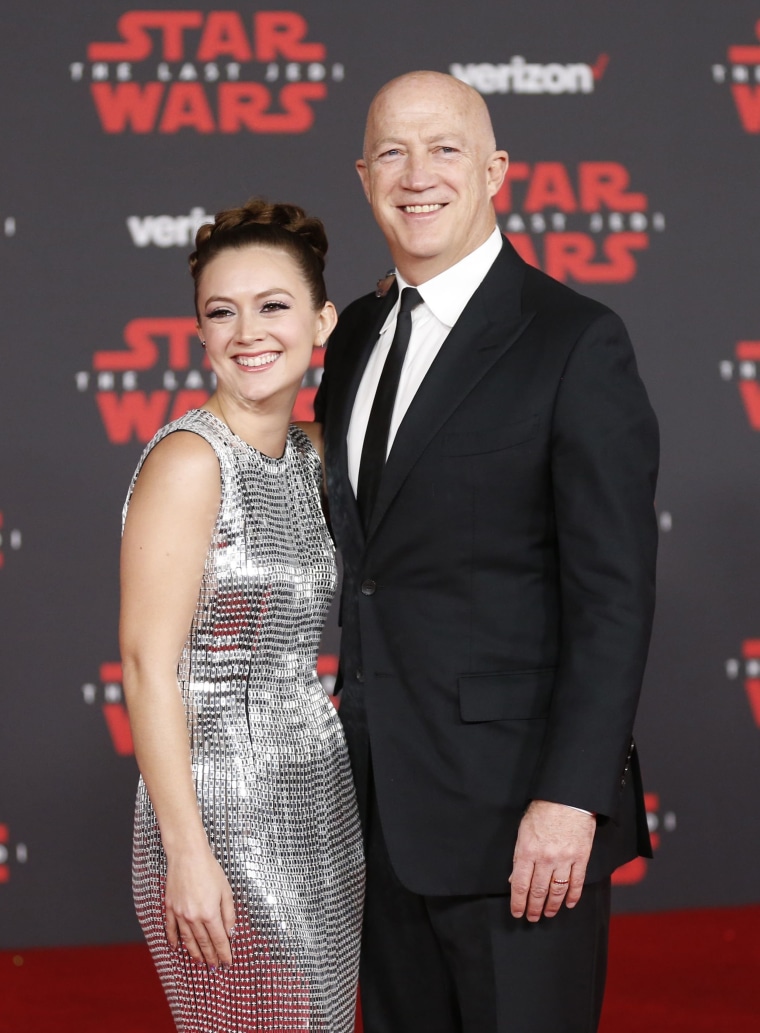 The screening was also no doubt emotional for Lourd because she appears in the movie along with her mother. She plays Kaydel Ko Connix, a lieutenant in the Resistance led by her mother's character, General Leia Organa.
Fisher's absence was definitely felt by everyone at the "Last Jedi" premiere. Director Rian Johnson dedicated the evening to the late actress.
"Let's have a blast for Carrie," he told the crowd before the screening.
This wasn't the first time Lourd honored her mom with her style choices. She took a page from Princess Leia's book when she rocked this white, bell-sleeved dress at a Star Wars event in April.
And in October, she showed off a space-themed tattoo very similar to one Fisher had on her ankle.
Lourd hasn't opened up on social media about her latest, subtle style tribute to Fisher at the "Last Jedi" premiere, but then again, her Leia-inspired hairdo speaks for itself.
What a beautiful way to celebrate her beloved mom and the role that made her a legend.