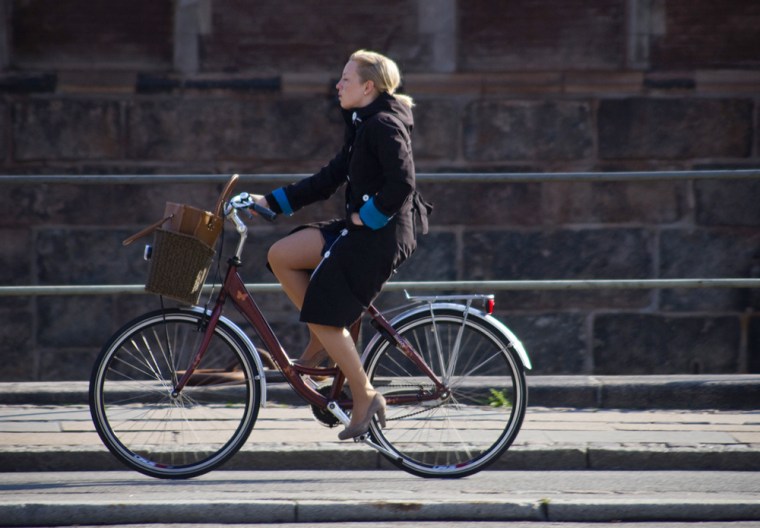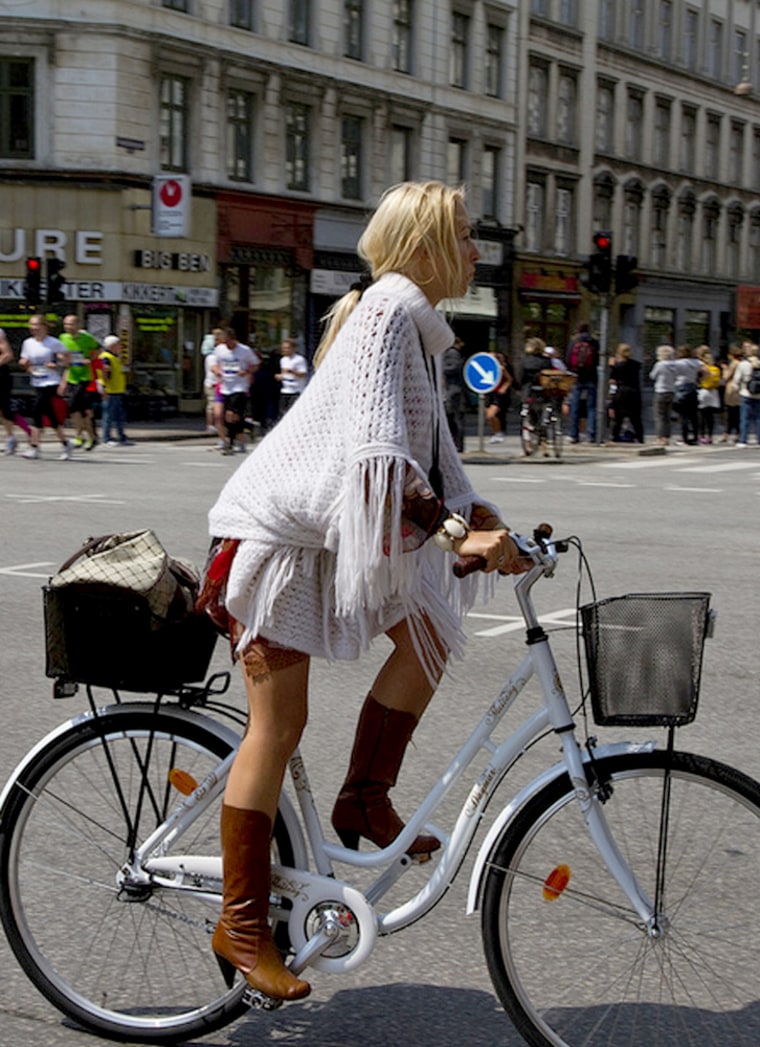 An amazing trend is emerging this summer -- girls, on bicycles, in heels, looking like it's just the easiest thing in the world.
And before you assume these are the same women who wear stilettos by the pool (there may be overlap), check out these pictures of everyday women, cycling around Copenhagen. It's become so trendy there, one blogger has even documented the phenomenon.
Model Hanneli Mustaparta recently posted pictures of herself taking a high-heeled ride on her blog, Vogue.com gave a handy guide and our own Bobbie Thomas spotted a girl in New York City, wheeling around in her spiky shoes.
In May, the San Francisco Bicycle Coalition set a "dress-up challenge" for their annual Bike to Work Day: Bikers were encouraged to get decked out "to the nines" and get on their two-wheelers. 
Leah Shahum, the group's executive director, not only recognizes the trend, she also supports it -- and bikes in heels herself all the time.
"Just standing on Market Street -- San Francisco's main bicycling corridor -- during the rush hour, it is common to see many men in suits and women in nice outfits with heels heading downtown to work," she said. "Biking in heels is actually a lot more comfortable and easy than walking in heels for many of us. I love biking to a meeting in a nice outfit and heels because I ride door-to-door and minimize the amount of time I'm actually walking in shoes that are not the most comfortable. And pedaling my bike in my heels is a breeze."
In fact, fans of stiletto cycling say it doesn't just look easy -- it actually is easy.
"The thing is that it's not really that hard to ride a bike in heels unless they are too big and are going to come off as you start and stop," said Marjorie Skinner, a Portland, Ore. biker. "Ankle straps are handy insurance for that kind of thing because we all know that even if a shoe fits at the time of purchase, they stretch if you wear them enough." More important, said Skinner, is riding in a shoe without damaging it ("wedge heels are super easy," she said). 
Be prepared to adjust your riding style so that you're pushing the pedals with the balls of your feet, said Skinner, and try to avoid hooking your heel over the back of your pedal and accelerating against it -- it's a surefire way to break your shoe. 
Stylish summer shoes under $100
Miss USA: I don't like wearing heels!