Bigger is usually better when it comes to Hollywood productions, but for the Golden Globes, one photographer took a tinier approach.
New York City-based artist Tricia Messeroux turned the best red carpet looks of the night into an alternate universe dubbed "ToddleWood," by transforming a selection of children into mini-mes to mimic the event's A-listers.
In the adorable photos, the kids perfectly ape celebrities' style and poses, eerily echoing Anne Hathaway, George Clooney, Taylor Swift, Kerry Washington, Halle Berry and Lucy Liu.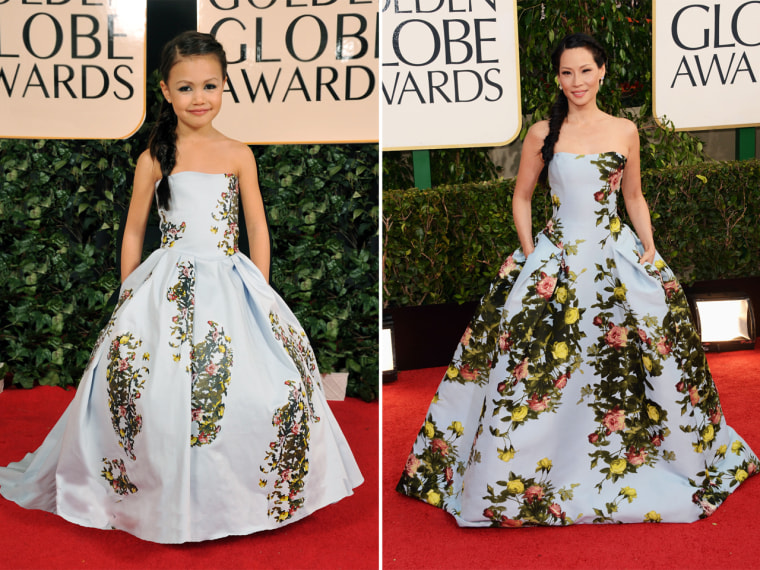 To get the photos, Messeroux and her team had to work fast. On Sunday night as the awards show aired, the photographer worked with her designer Andrea Pitter to select the looks and create the patterns in the childrens' miniature measurements. They shopped for fabric and props on Monday, and shot the looks on Tuesday.
"I held a casting call for the Golden Globes red carpet the day before," Messeroux told TODAY.com. "These are regular kids who happen to like taking pictures."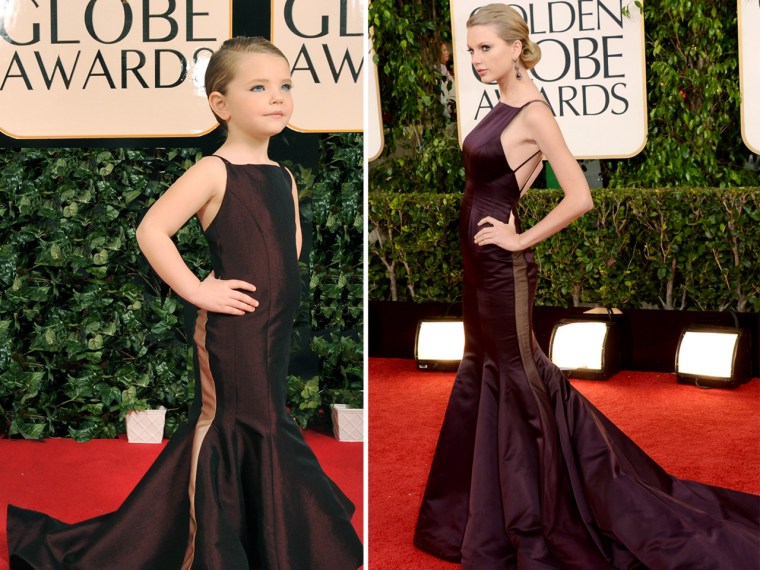 Though her models were all toddlers, Messeroux says they acted like red carpet-ready professionals, even when their outfits were uncomfortable or they didn't know who they were imitating.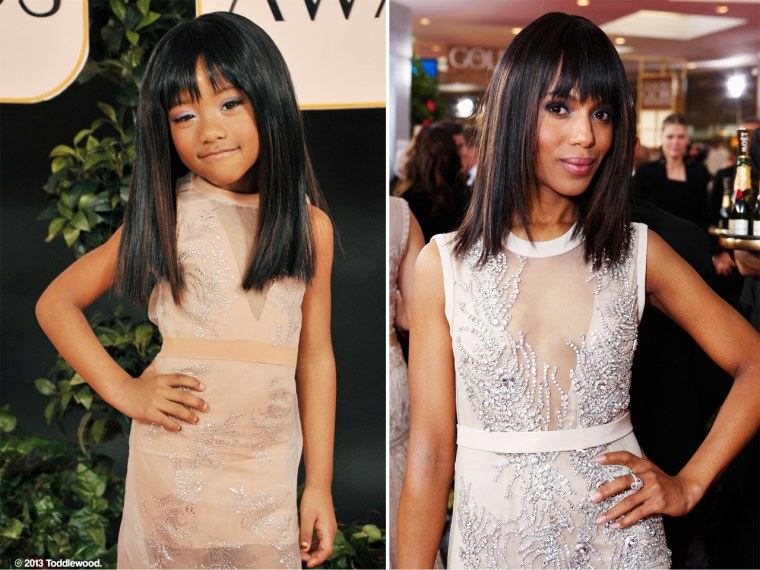 "ToddleWood's mini-Anne Hathaway was a freshman in all this," she said. "This was her very first photo shoot ever. She did a great job even though the Anne Hathaway wig was itchy and the sequined dress was kind of itchy too. But she maintained herself and even asked to keep the dress!"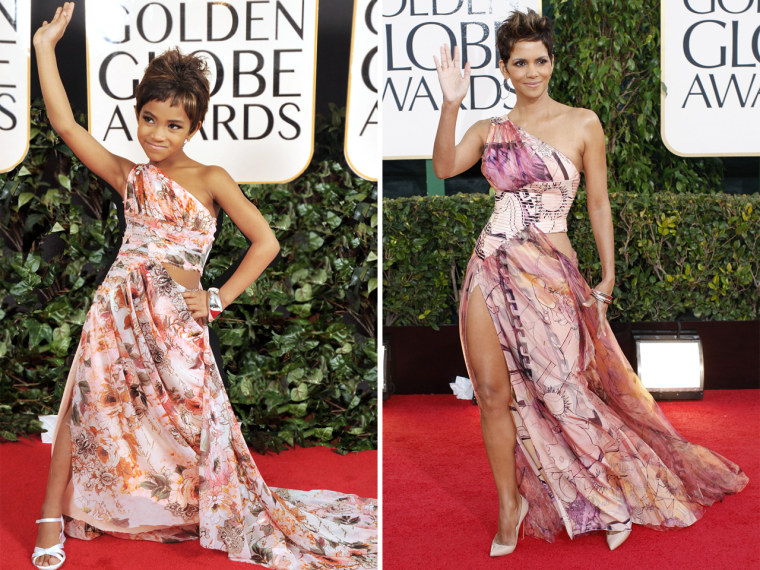 Others had to improvise.
"Mini-Stacy Keibler and mini-George Clooney met for the first time at the ToddleWood photo shoot," Messeroux revealed. "Dallas (Stacy) was about half a foot shorter than Brady (George) so she had to stand on a sandbag to give her that extra height."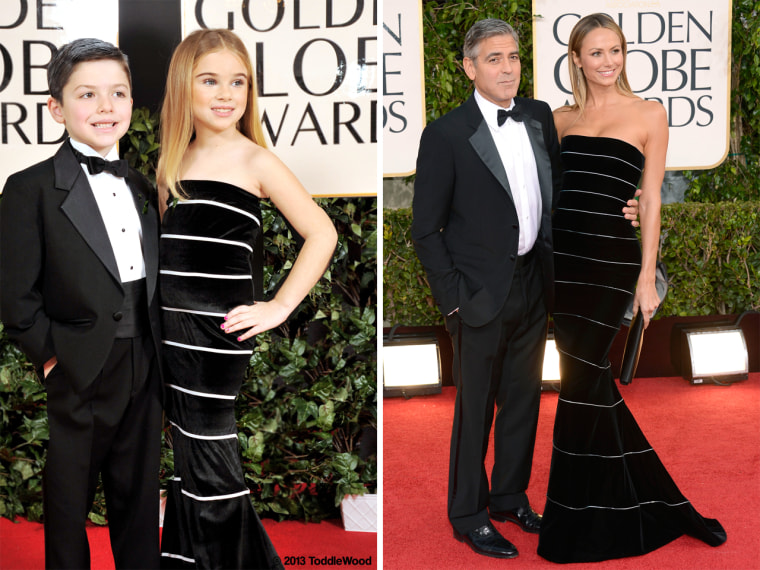 Messeroux has mini-fied celebrities before, memorably making tiny versions of the TODAY anchors last year. "Being on the set was extremely exciting for me, my team, the kids and the moms," she said.
She admits the original inspiration for the images was close to home.
"I was looking for a photography project that would include my then-3-year-old daughter, Skylar," she said. "I was told that she looked like Diana Ross. So I figured, well, let's make her look like Diana Ross!"
Since then, the miniature celeb doppelgangers project has just kept going, and Messeroux says the reaction has been "incredible."
More from TODAY:
Anchors and their mini-mes! Kids recreate iconic TODAY pics
Red rules for Golden Globes fashion