By Jada Wong, Styleite
Beyoncé spent her New Year's Eve being fabulous and performing in a private show in Las Vegas. For part of the performance, she wore a custom-made leotard by designer Rubin Singer, who started his eponymous label in 2007 after stints at Oscar de la Renta and Bill Blass. He has worked with a slew of A-list stars, but in an interview with Glamour magazine, he reveals that Beyonce, 31, and her sister Solange, 26, are true class acts.
Singer, who has worked with the Knowles sisters for five years, says that they're "the only celebrities that always dry clean and send clothes back in a box, with a hand-written thank you note. They are true ladies." Well, of course they are! Those two are just the best, what with their awesomeopen lettersand all.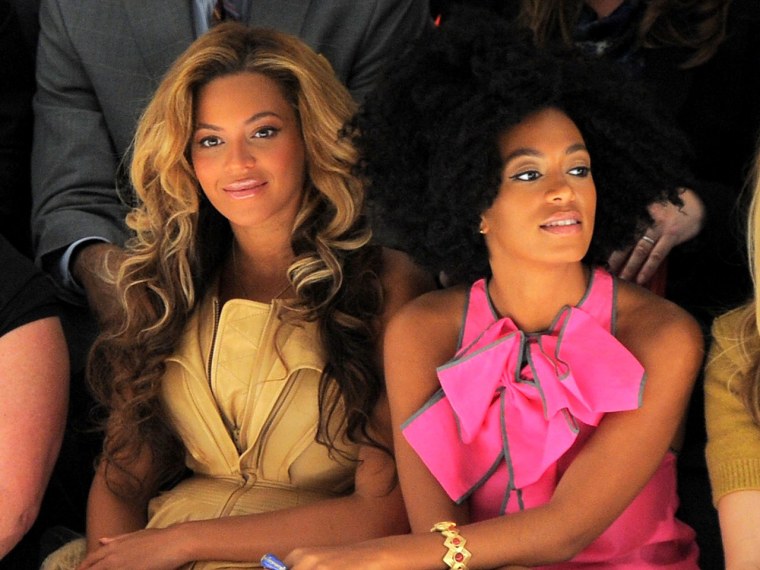 But Singer isn't done singing his praises. He continues:
"When you do a fitting with her, she doesn't keep you waiting half a day like some celebrities do. When she's there, she's present and honest and grateful. She and I have had a working relationship now for about five years, and in that time, I've been invited to every concert she's had in New York, she's introduced me to people she thinks I should work with, she and her team are just incredibly generous people."
We expected nothing else from Beyonce.
More from Styleite:
Beyoncé is nearly naked for GQ's February issue
Blue Ivy Carter has a $1 million subterranean nursery