Beach season is still in full swing and so is summer beach style. And no one rocks sandy style better than A-list stars. But here's some very sunny news: with the help of TODAY Style Contributor Lilliana Vazquez, we can look like our favorite celebs for a fraction of an A-list budget!
After all, Gabrielle Union is no slouch when it comes to be beachwear. Neither are Vanessa Hudgens, Priyanka Chopra or Paris Hilton. Here's your chance to emulate their chic factor.
Gabrielle Union
The actress and author is wearing a gorgeous kimono from her line at New York & Company, but it's almost sold out. So we found a few other incredible options for you.
Moss Rose Women's Beach Cover up Swimsuit Kimono, $15 (normally $26), Amazon
Jones New York Women's Long Satin Kimono Robe, $30, Amazon
Ella Moon Women's Irina Printed Burnout Velvet Fringe Trim Kimono, $69, Amazon
Just slip the kimono over a vibrant blue bikini, like this one.
Mae Women's Swimwear Fixed Triangle Bikini Top, $20, Amazon
The bottoms are available on Amazon for $16.
Priyanka Chopra
Her beach look is more modest, with a cropped top and pants, and here's how you can get it.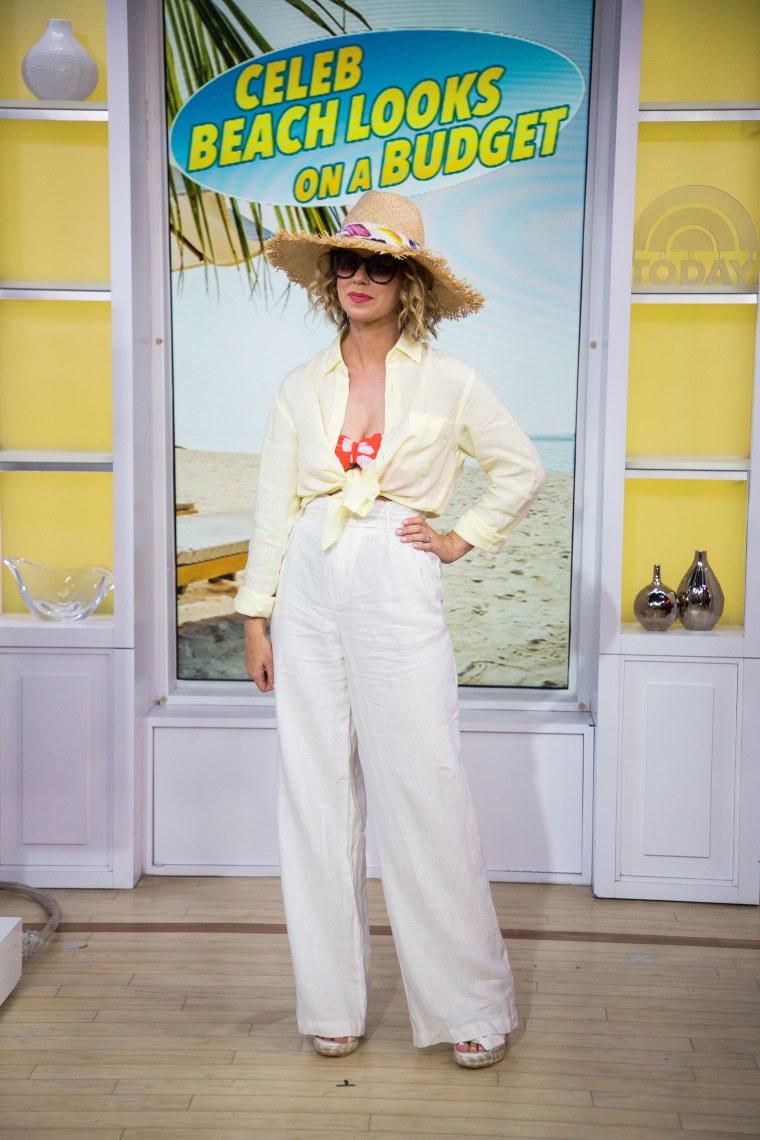 Uniqlo Linen Shirt, $20, Uniqlo
Or you can get a shirt that has a built-in tie waist, like this one from Amazon.
Annabelle Women's Casual Short Sleeve Knot Tie Shirt, $18, Amazon
Mango Linen High-Waist Trousers, $40, Mango
Vanessa Hudgens
While on vacation, she wore a gingham bikini top from Onia, a skirt from Urban Outfitters, and a button-down shirt from Ralph Lauren. And her hat is made by Lack of Color, a brand carried by Nordstrom. Her clothes are available mostly in stores, so here are easy options you can buy right now!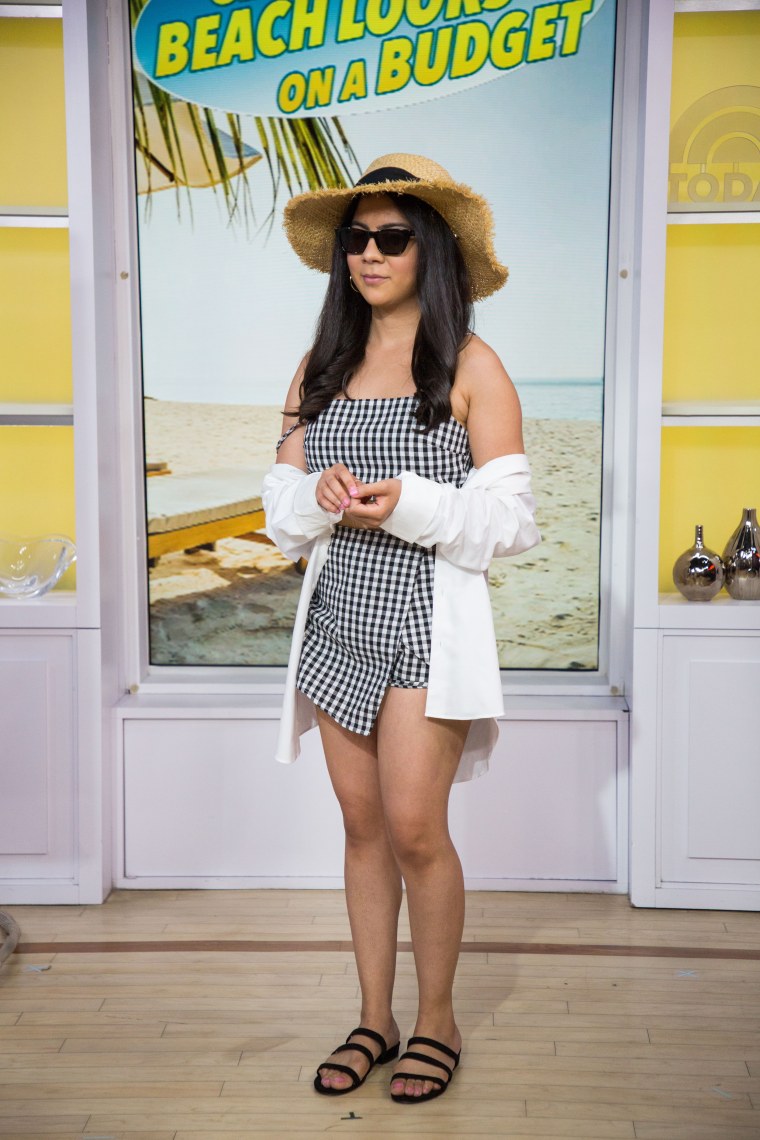 SOLYHUX Women's Halter Top Scalloped Gingham Bikini Swimsuit, $16, Amazon
Cooperative Gingham Side-Pocket Mini Skirt, $49, Urban Outfitters
Levi's Women's Workwear Boyfriend Shirt, $55, Amazon
LACK OF COLOR Pink Velour Straw Hat, $89, Nordstrom
Paris Hilton
She's wearing an orange one-piece from her line at Boohoo, but it's no longer available. So here's how you can snag her look for less!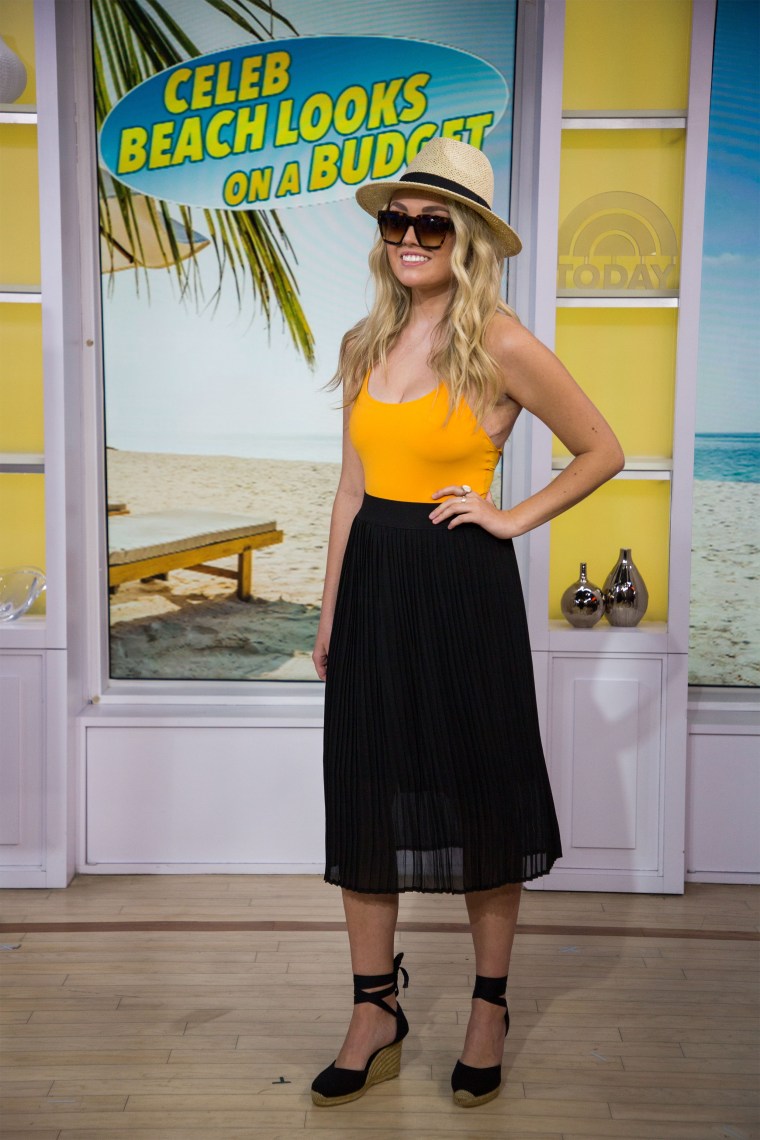 Swimsuit with Lacing, $20, HM
Howriis Women's Chiffon High Waist Pleated A-Line Swing Skirt, $20, Amazon
Muschett Wedges, $80, Aldo
Plus: