As summer arrives, so does heat, humidity and too much sweat. TODAY Style is here to help!
We asked celebrity skin-care experts to share their favorite products for staying sweatproof this summer. The best part? Everything can be found in the beauty aisle at your local drugstore.
1. TIGI Liquid Enhancer, $17, CVS.com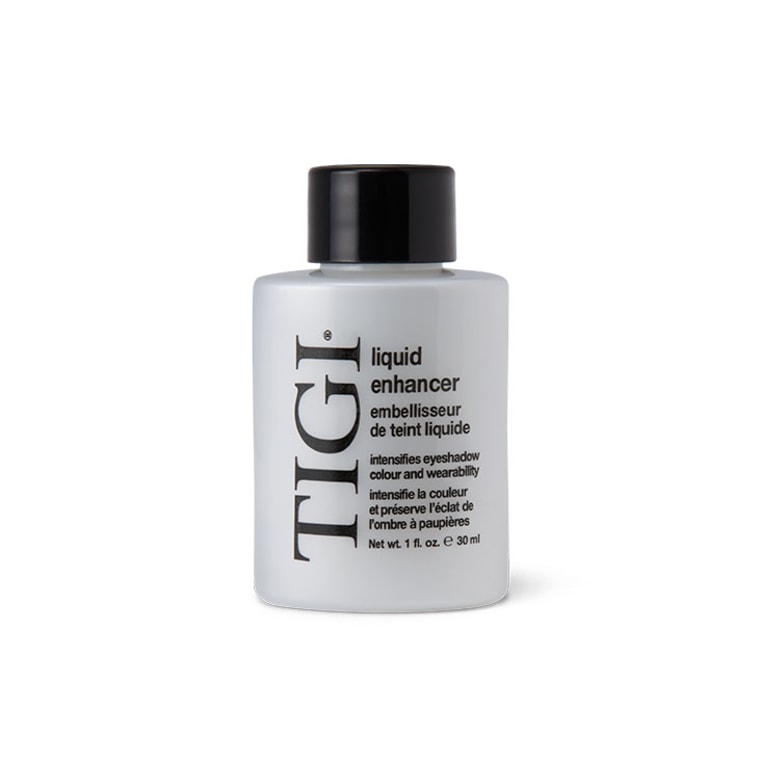 "This is a must-have in your make up kit for the summer. You can use it over any eye shadow and make it sweatproof — amazing if you know you're going out after work for drinks — apply over your eye shadow and it will last all day so you look amazing at night," said celebrity stylist Daniel Koye.
2. Sally Hansen Airbrush Legs Spray, $15, CVS.com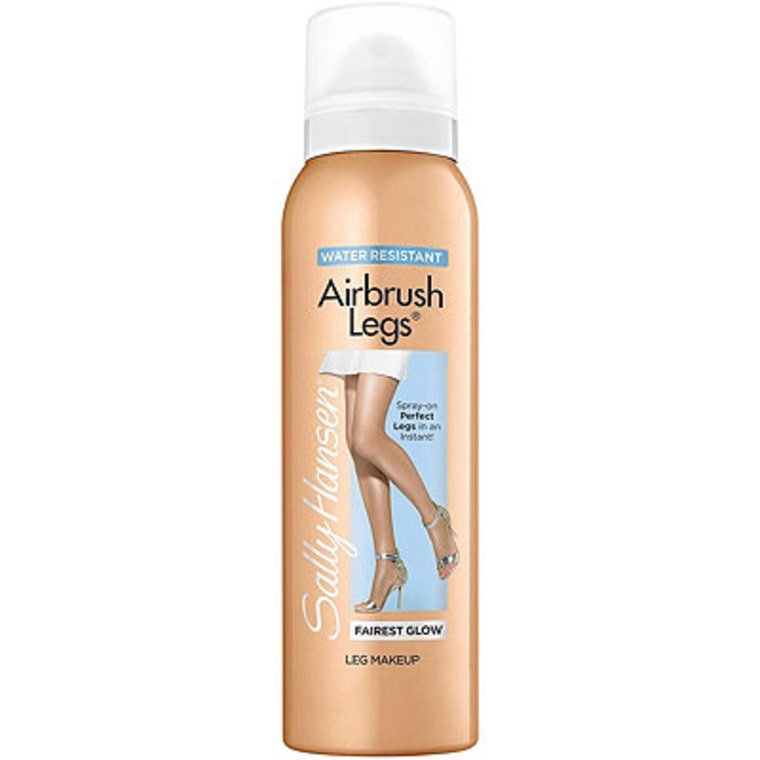 "This is to give your skin a flawless finish; this spray will make your legs and arms glisten in the sun and won't rub off. I have also used it sparingly as a light foundation as well," said Koye, whose clients include Vanessa Williams, Jessica Chastain, Lana Condor and Laverne Cox.
3. Maybelline Great Lash Waterproof Mascara, $4, Target.com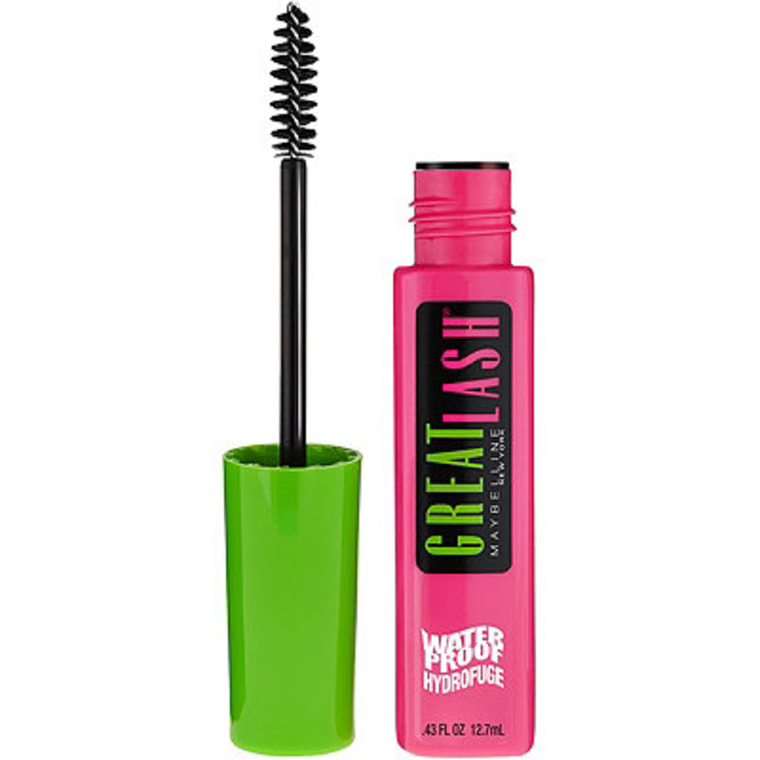 "If you don't already use this, it is essential to have in your makeup kit. It won't move until you use a remover. Its doesn't clump! Who knew a waterproof mascara wouldn't clump?" said Koye.
4. ​Boots No. 7​ Beautifully Matte Foundation​, $16.19​, Target.com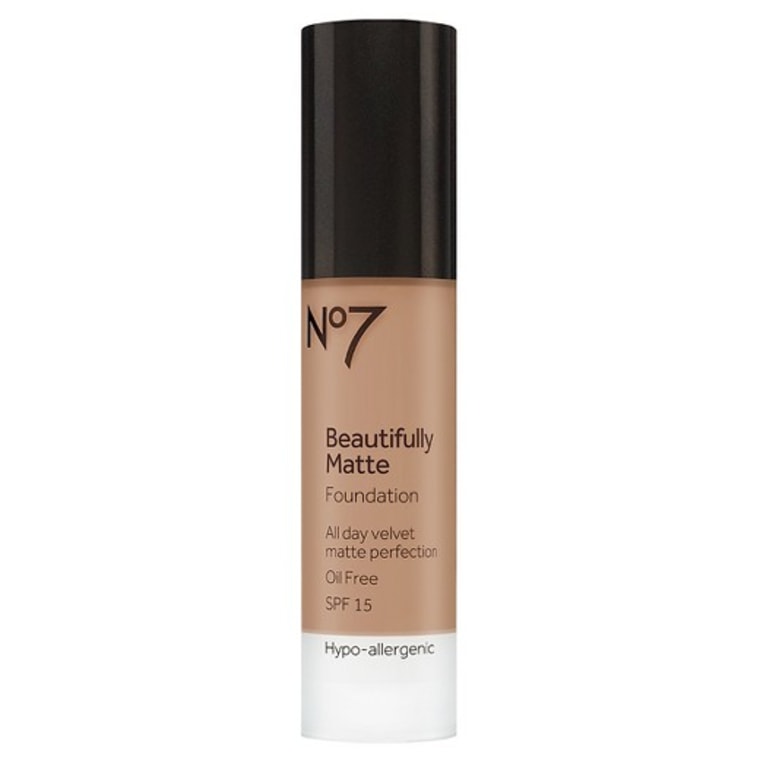 "Summer is the time to lighten up your makeup regime but many of us need the extra coverage of a foundation to even out skin tone and get a more flawless look. You should switch to a matte-based foundation during warmer months and this is one of my drugstore favorites. It gives great coverage to even out your skin and becomes like a second skin. It keeps your skin shine-free and has staying power during long hot days. It takes a lot to sweat through this formula, and if you do, it stays put even when you gently blot," said Marie Watkinson, a beauty expert and founder of the NYC mobile beauty company Spa Chicks on the Go. Celeb clients include Leslie Jones, Cynthia Nixon and Allison Janney
5. Revlon ColorStay Makeup For Combination/Oily Skin, $9.69, Target.com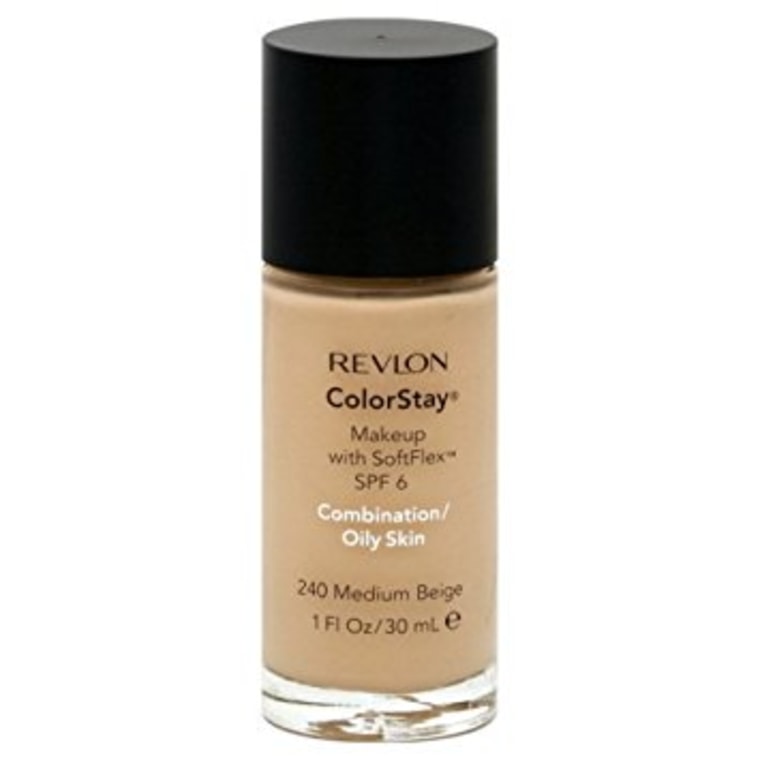 "A great foundation option that stands up against sweat. It's a favorite among many television makeup artists because its matte finish lasts for numerous hours, even in humidity and heat. It has SPF protection and it absorbs oil, thanks to (it) containing salicylic acid. I love that the formula is buildable so I can adjust the flawless coverage based on the needs of the skin," said celebrity makeup artist Erin Guth, whose clients include Zendaya and Sofia Carson.
6. NYX Gotcha Covered Concealer, $6, Ulta.com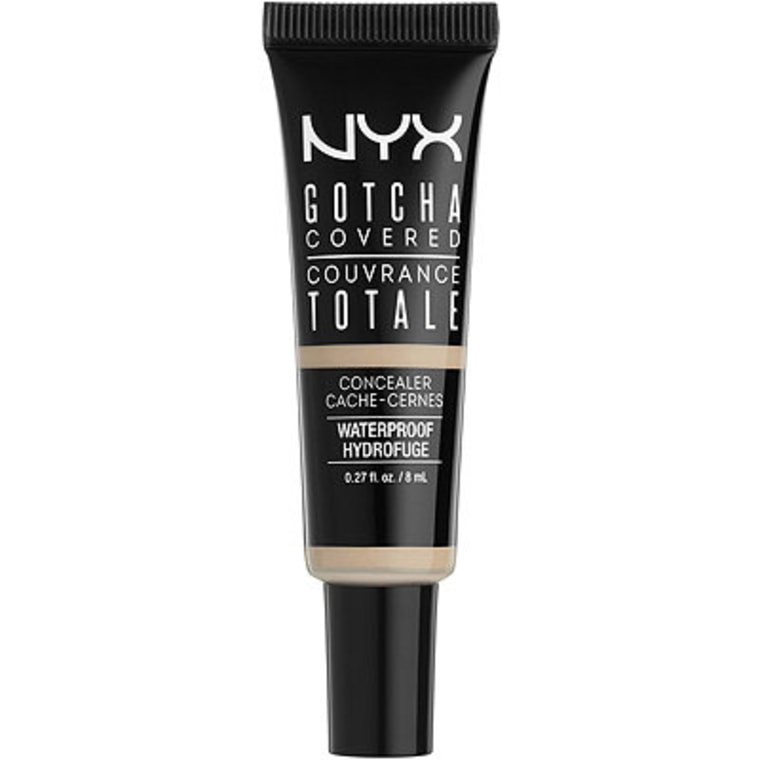 "One of my absolute favorites. It's a full-coverage concealer that is creamy enough to not crease​ and has the lasting power to survive even the most intense humidity ... and sweat," said Justin Tyme, a Los Angeles-based celebrity makeup artist.
7. L'Oreal Infallible Super Slim Liquid E​yeliner, $7, Walgreens.com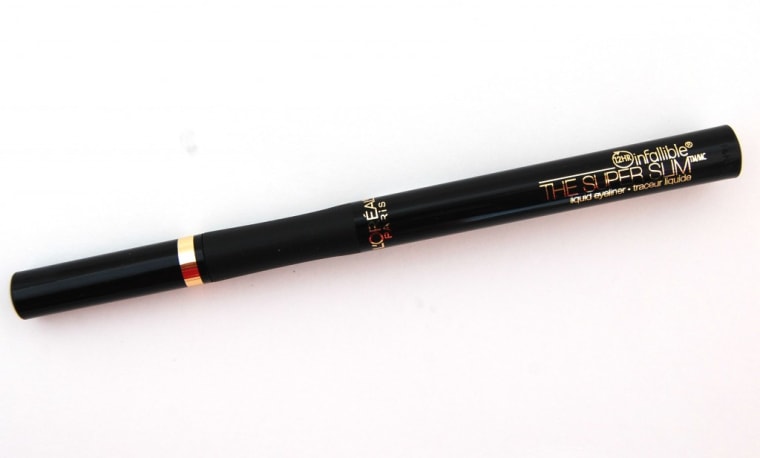 "On days when ​you know you're going to sweat, try to keep ​eye makeup minimal. With that, I recommend ​using a felt-tip liner that is sweatproof to give you​ perfect definition that will stay in place," said Tyme, whose celebrity clients include Lori Loughlin, Virginia Madsen, Lisa Edelstein and Katie Cassidy.
8. L'Oreal Voluminous Million Lashes Waterproof Mascara, $8, Walmart.com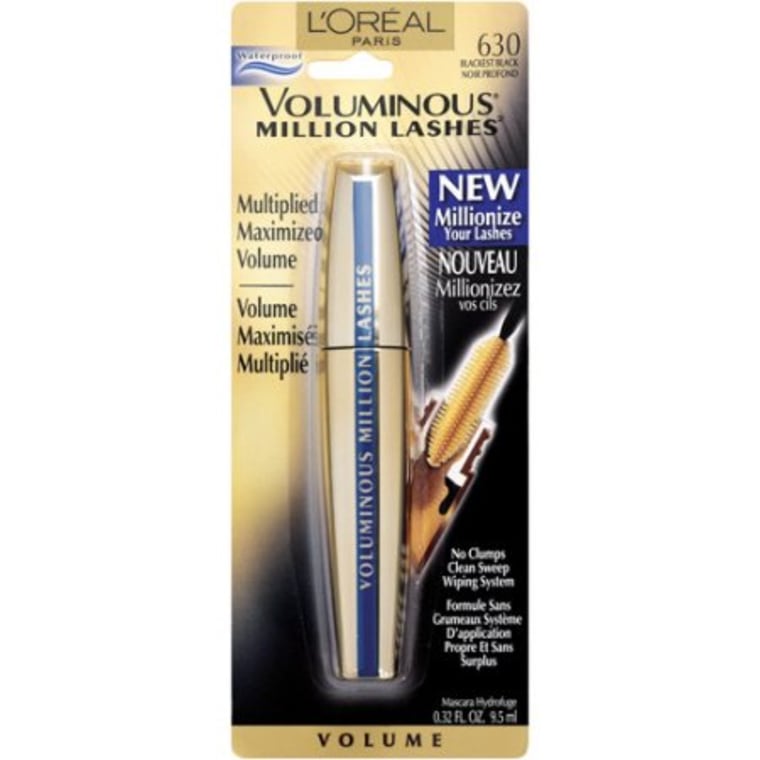 "My favorite mascara! This waterproof mascara will make your lashes look long and thick without smudging or clumping," said Cinthia Lomeli, a celebrity aesthetician, whose clients include Sean "Diddy" Combs, Annabelle Wallis, Cheryl Hines and Kate Beckinsale.
9. Hard Candy Setting Spray, $12, walmart.com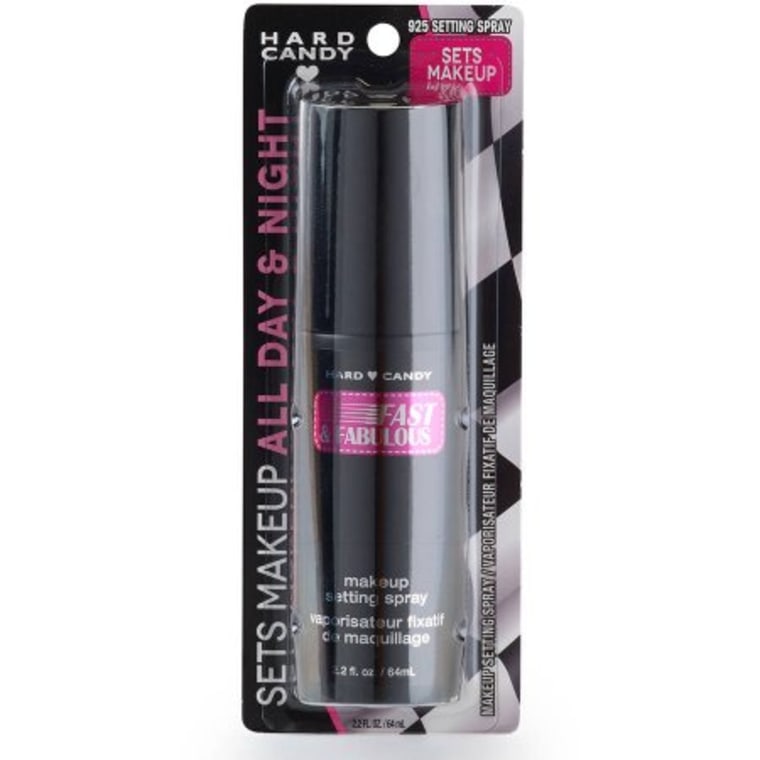 "This range of setting sprays (is) affordable and a must-have in my opinion. You can turn any face of makeup into a sweat- and transfer-resistant masterpiece with just a few spritzes," said celebrity makeup artist Joshua Odom, whose clients have included Geena Davis, Jewel, Nely Galan and Savvy Shields (Miss America).
10. NYX Professional Makeup Angel Veil Skin Perfecting Primer, $16, CVS.com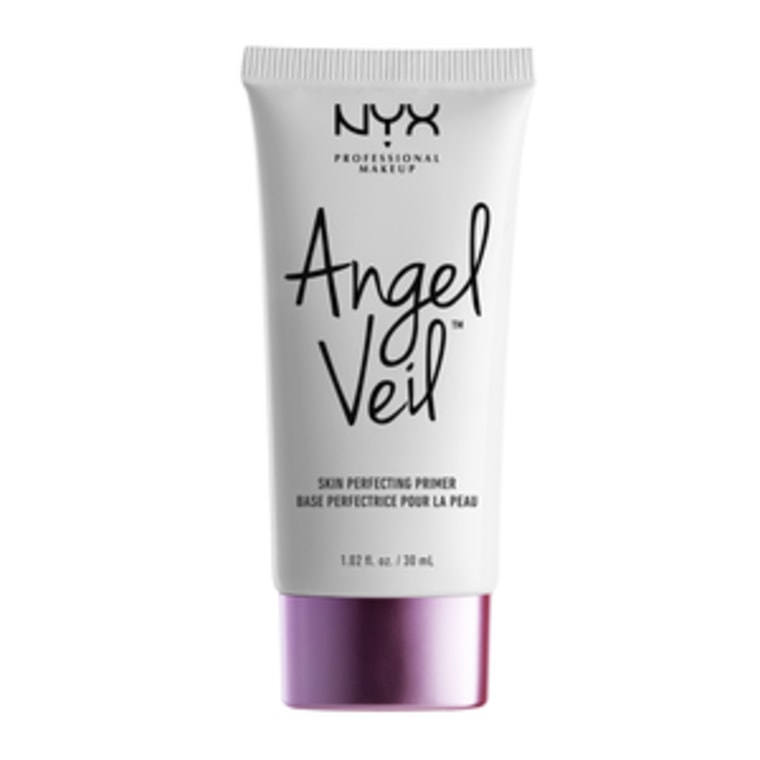 "Sweaty makeup is never a good look, but it's hard to avoid in the hot summer months. I have found starting with a good primer is key — I love NYX Professional Makeup Angel Veil Skin Perfecting Primer, which keeps my makeup on point. It goes on silky smooth and keeps my makeup from melting, especially when it's so humid," said Dr. Anna Avaliani, cosmetic and laser surgery expert, whose clients include several Victoria's Secret runway models.