As the first days of fall creep in, you better believe it's time to start planning your Halloween costume. The best looks will go fast, and the last-minute stress of finding the perfect ensemble is never fun.
To give you some inspiration (and avoid being the sixth person at the party in your Eleven costume), fashion brand Lyst teamed up with Pinterest to figure out what everyone is going to be wearing this year. According to searches, pins and saves, here are the top 5 most popular costumes for 2017:
1. Pennywise from IT
"It" is one of the hottest films out there, so it should come as no surprise that the movie's character Pennywise is one of the costumes we'll be seeing everywhere this Halloween. Pinterest saves for clown makeup and and costume ideas are up 941 percent year-over-year, according to research by Lyst.
Charades Men's Horror Clown, $36 - $82, Amazon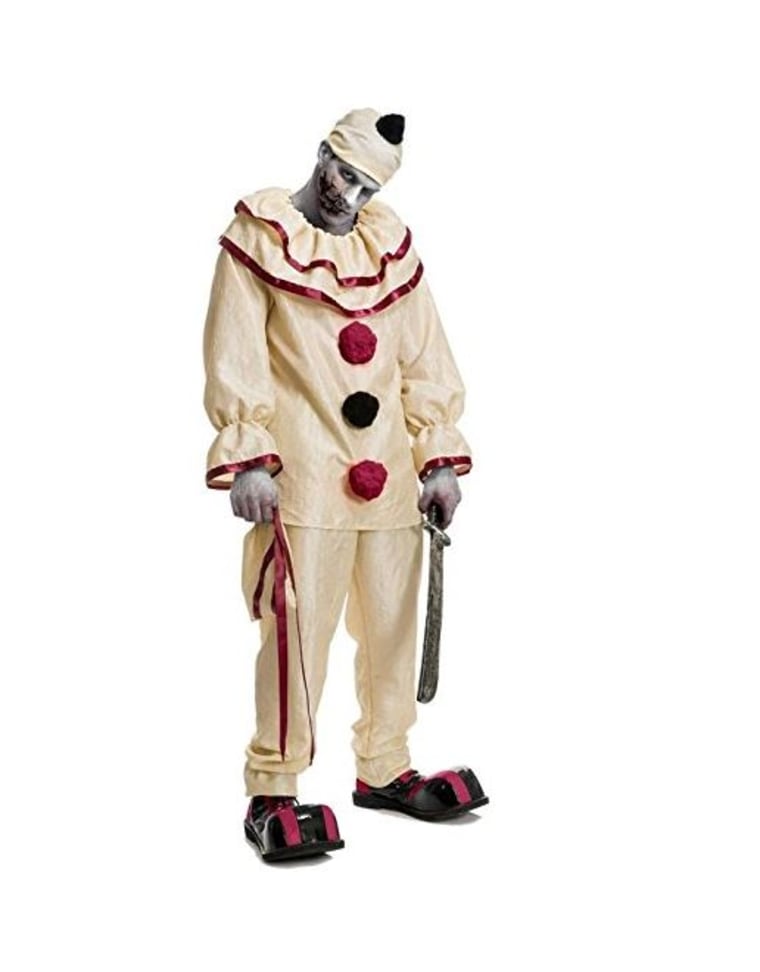 Pennywise from IT Mask, $46, Amazon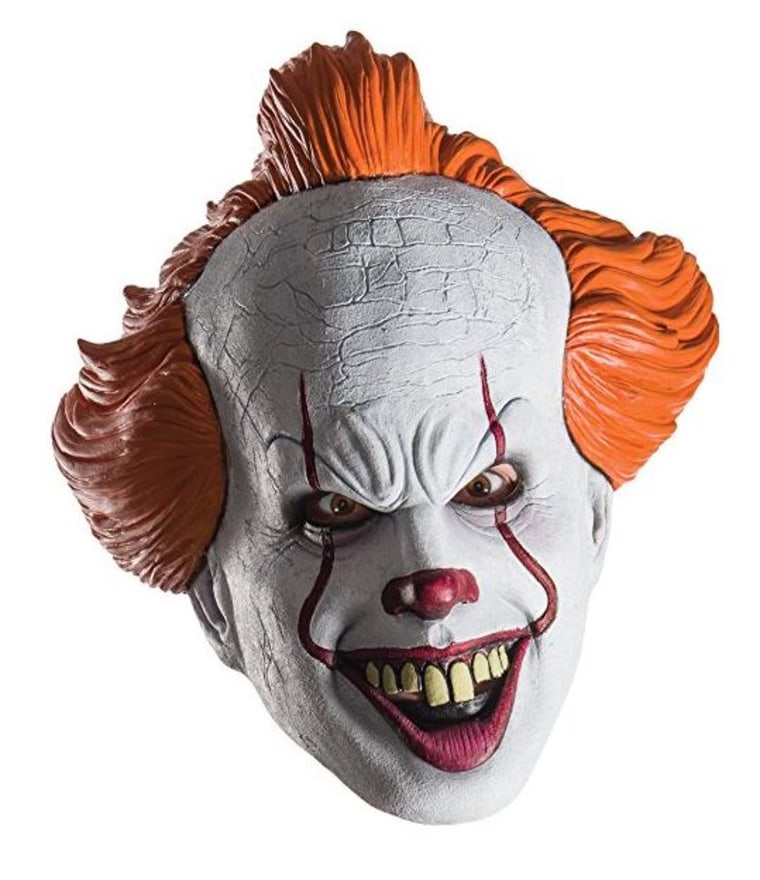 2. "Stranger Things" Kids
Sci-fi has never been so cool, thanks to the hit TV show "Stranger Things." And while the kids on the show are the real stars, it's possible for adults to get in on the fun by channeling these quirky characters. Powerful Eleven's dress and knee-sock look is easy to replicate. Don't forget to add a blond wig to finish off the look.
Eleven Costume, $40, Spirit Halloween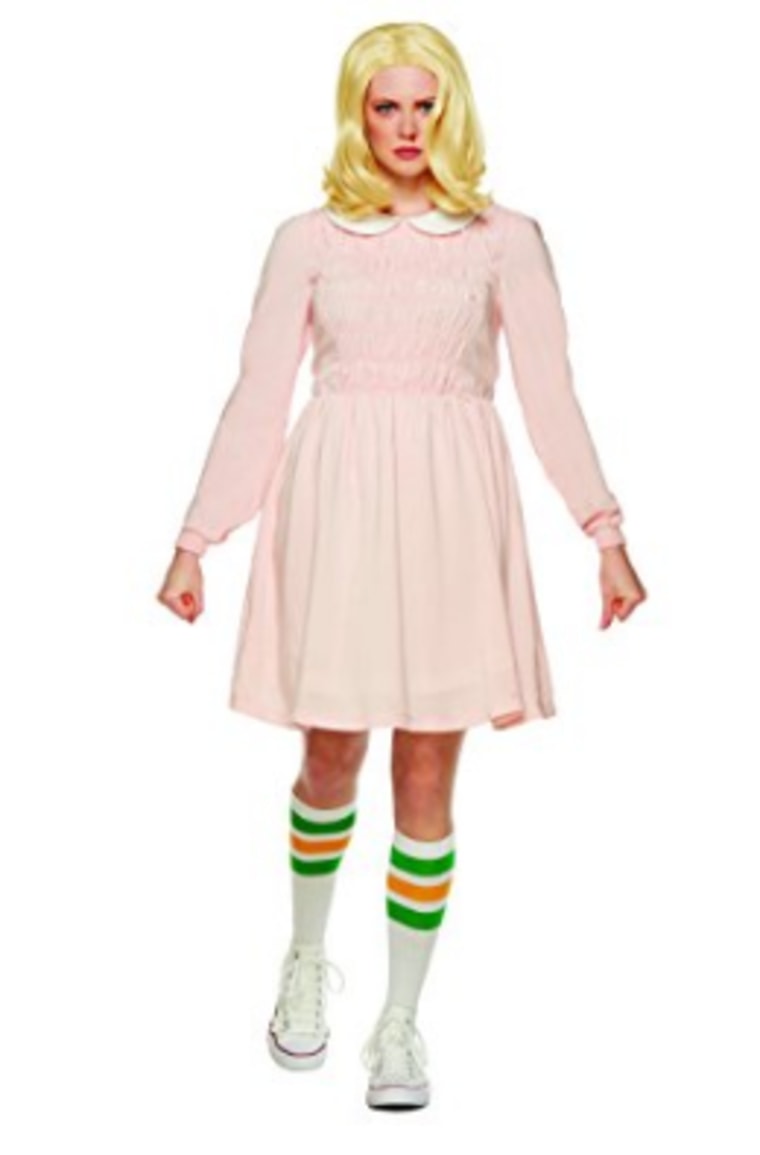 Cute, gum-mouthed Dustin Henderson also makes for an easy but recognizable look.
Dustin Henderson T-Shirt and Hat, $17, Spirit Halloween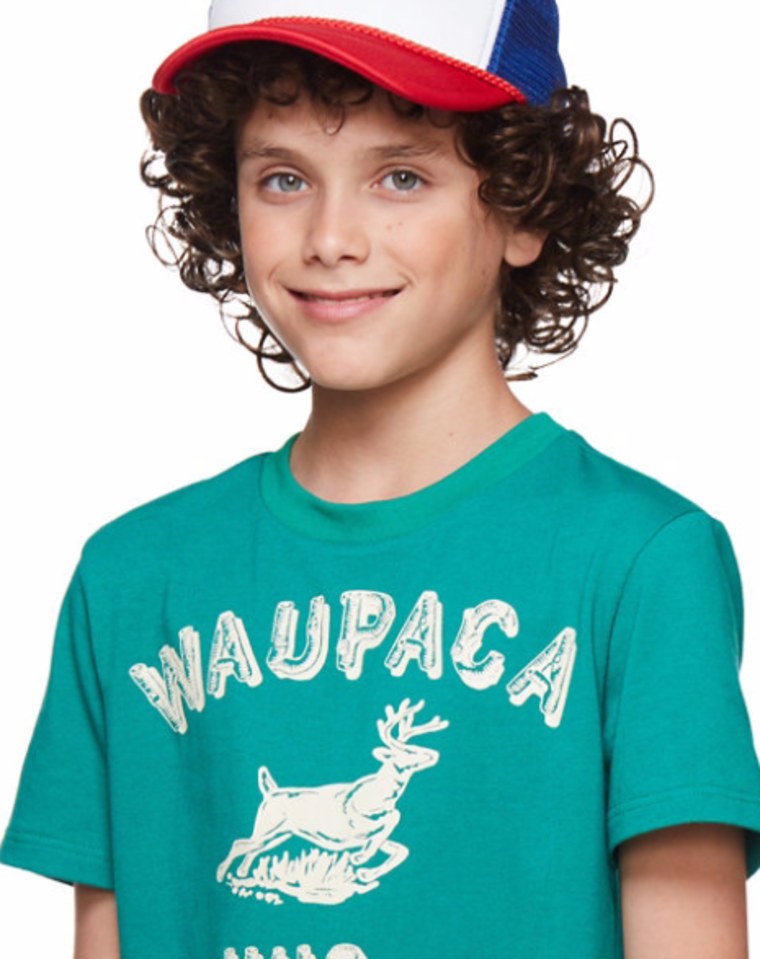 3. "Beauty and the Beast"
The box office success of "Beauty and the Beast" is bound to bring out plenty of Belles this year. While there are a number of variations on this character to choose from, going with an iconic look from the Disney film's closing ballroom scene will of course make for an enchanting costume.
Adult Belle Costume Deluxe, $50, Spirit Halloween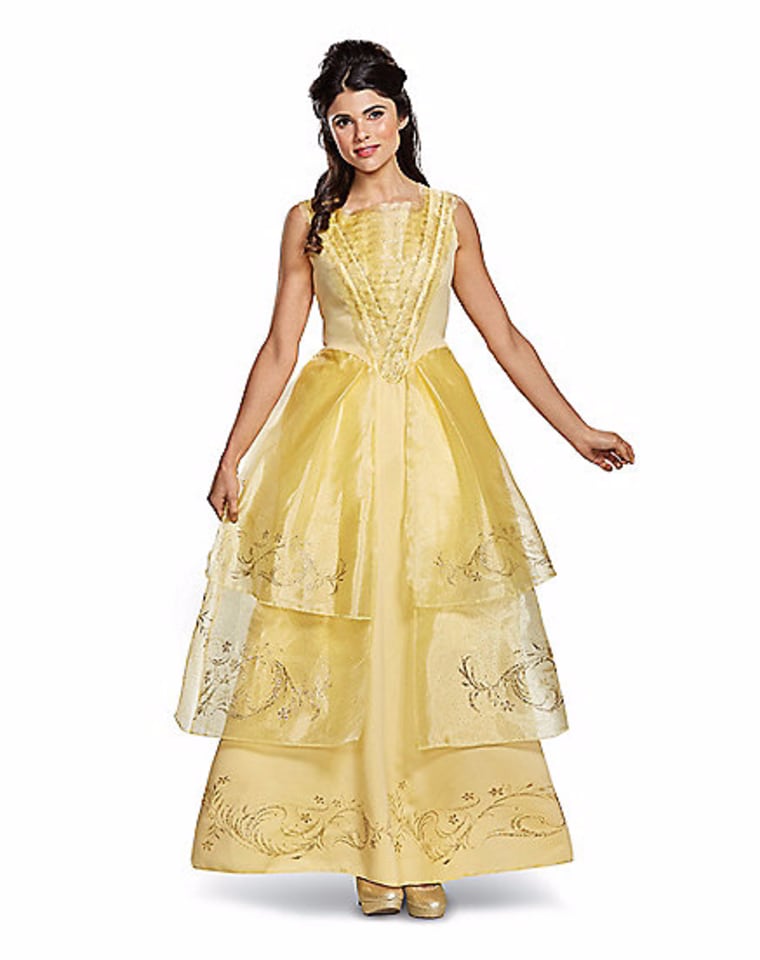 If you're a "Beauty and the Beast" fanatic, but don't want to wear the classic yellow dress, perhaps this Belle costume, which is also from the movie, will fit your fancy.
Adult Peasant Belle Costume, $50, Spirit Halloween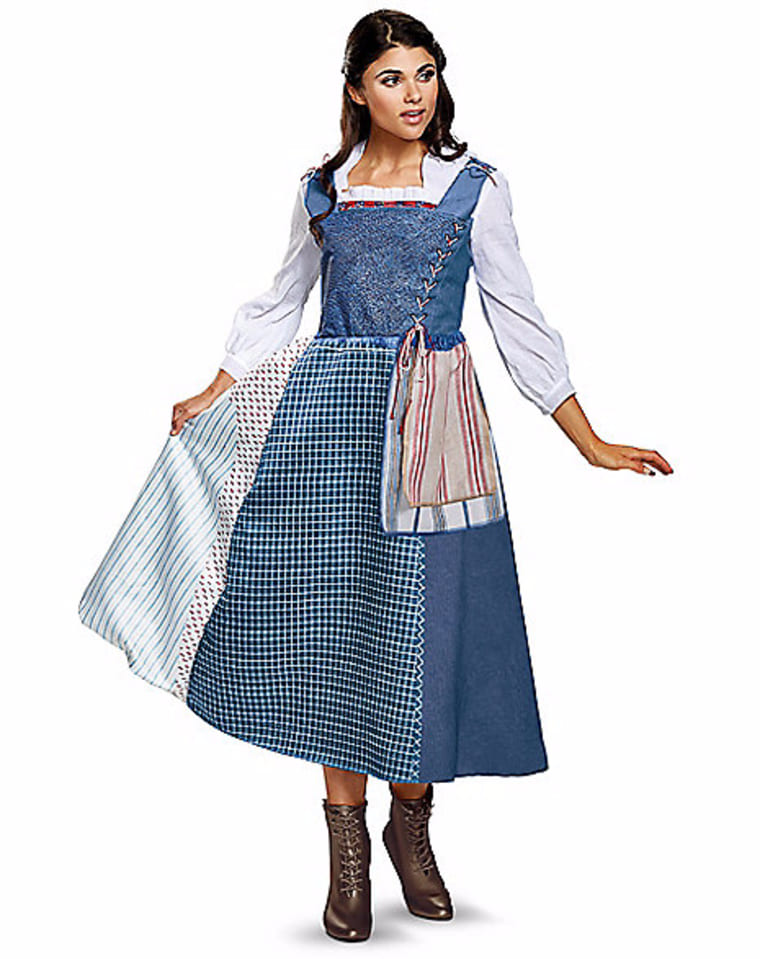 4. Giraffe
Leg Avenue Women's Cozy Giraffe, $22 - $68, Amazon
Stuck in a pinch, but stick of being the same cat, devil or witch you've been year after year, how about a giraffe? Searches for giraffe prints are up 27 percent on Lyst since June. While a cute giraffe costume like this one might take some advanced planning, you can easily sport some spots with a quick makeup tutorial.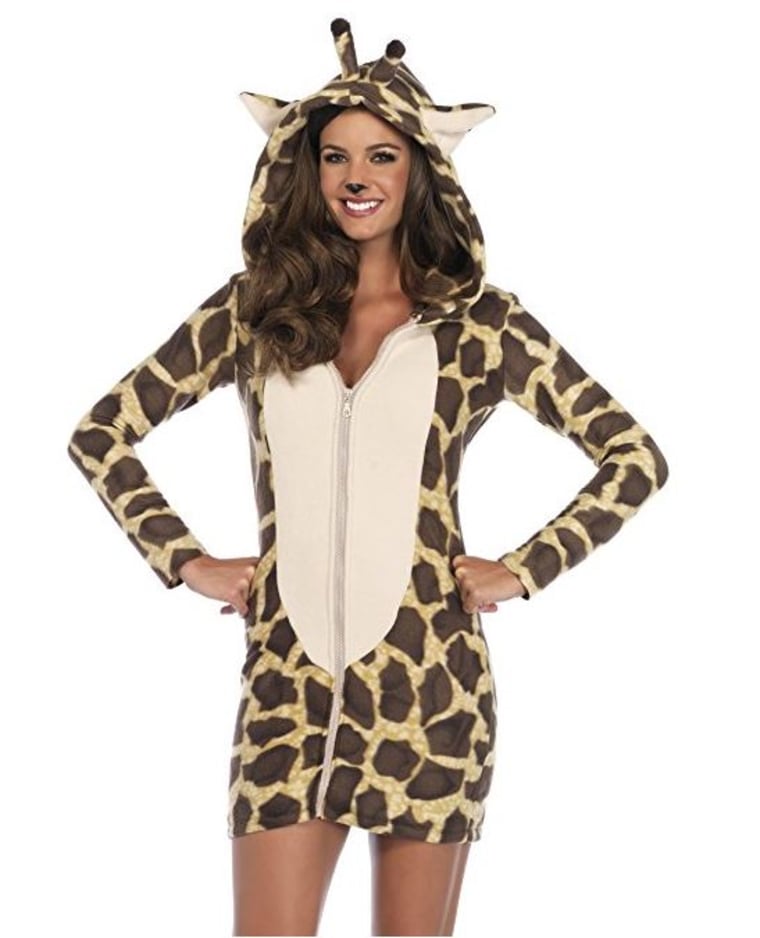 5. Wonder Woman
You can bet the box office sensation will inspire Halloween-ready heroines all over the world. Dressed in Wonder Woman's signature headpiece, bracelets and boots, you'll be ready to battle your way to the top of the best costume list at any party.
Adult Wonder Woman Costume, DC Comics, $50, Spirit Halloween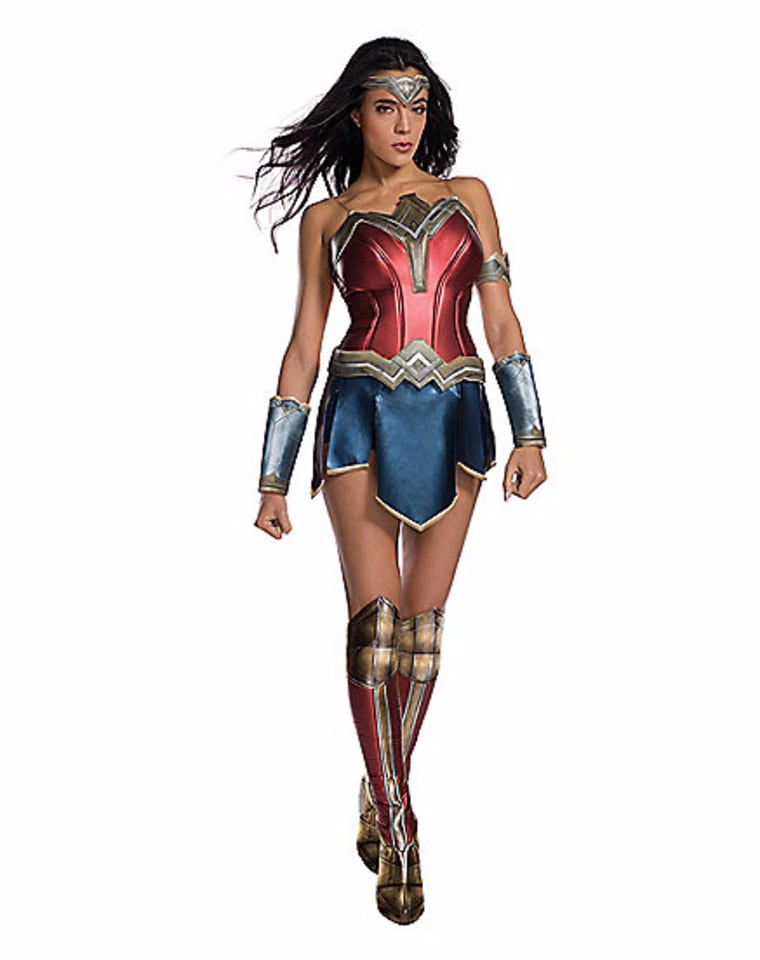 Sign up for the Stuff We Love newsletter to get TODAY's favorite fashion, beauty and everyday products delivered daily to your inbox!
If you've been paying attention to pop culture and the top 5 from Lyst don't appeal, there's plenty of new material to borrow from. Below, we've laid out TODAY Style's picks for hottest costume 2017, so you can quickly "add to cart" and consider it done!
Minions
Inflatable Stuart Costume, $70, Spirit Halloween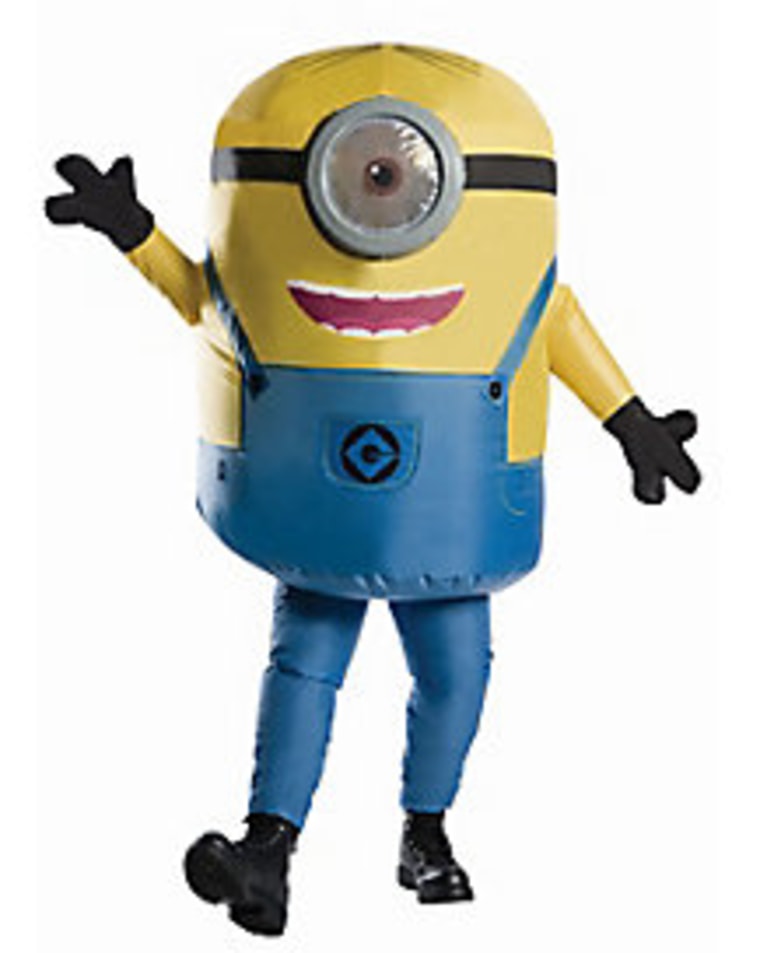 If you love the Minions as much as we do (along with the rest of the world), then this costume is for you. It's a one-piece inflatable costume that you simply step into, and you can frolic around in all night. Added bonus? It comes in a kids' version so you and mini-you can match.
Eggplant
Eggplant Costume, $35, Halloween Express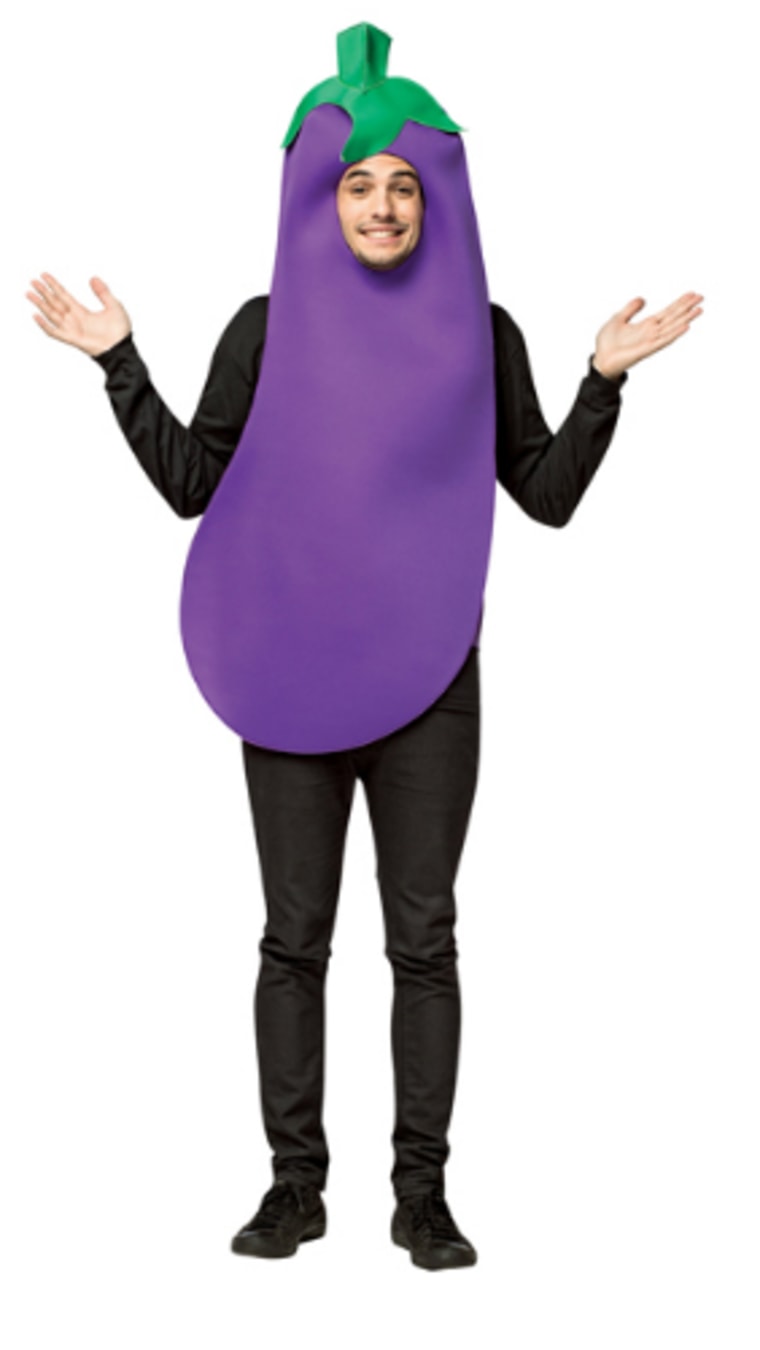 If you're constantly typing the eggplant emoji on your phone (no judgments), it may be time to bring the purple veggie to life with this unexpected costume. The simple tunic is guaranteed to get you plenty of second glances and more than a few chuckles!
Laughing Emoji Costume, $30, Spirit Halloween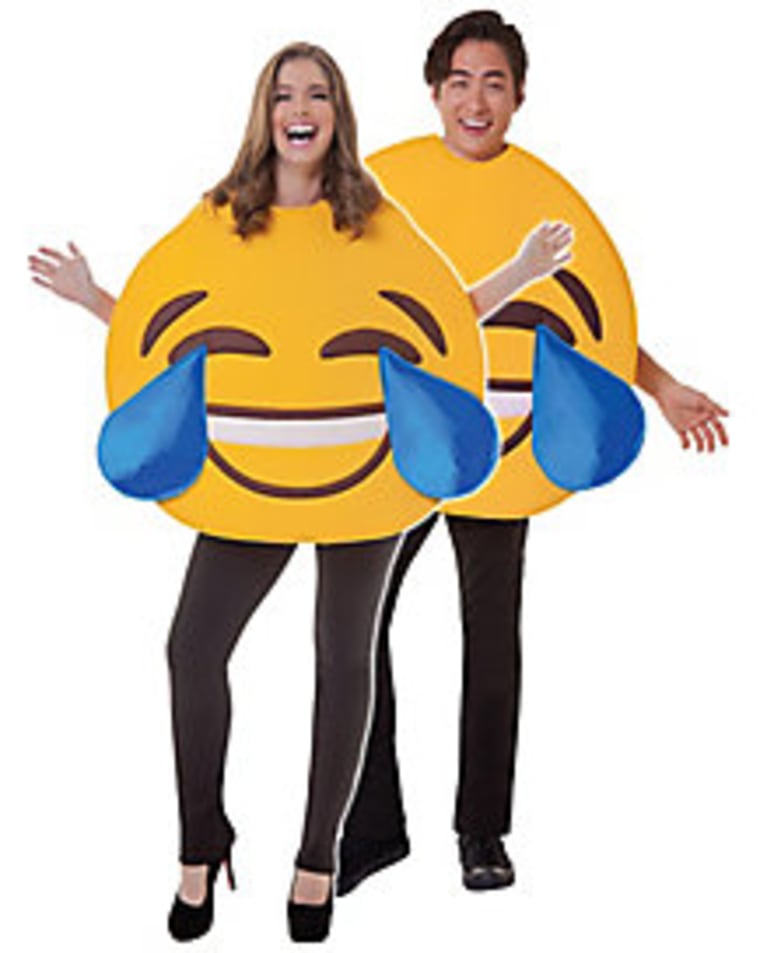 Not into the eggplant? There's nothing wrong with doing something traditional, but still fun - like the laughing face emoji.
"Guardians of the Galaxy"
Groot Costume, $27, Amazon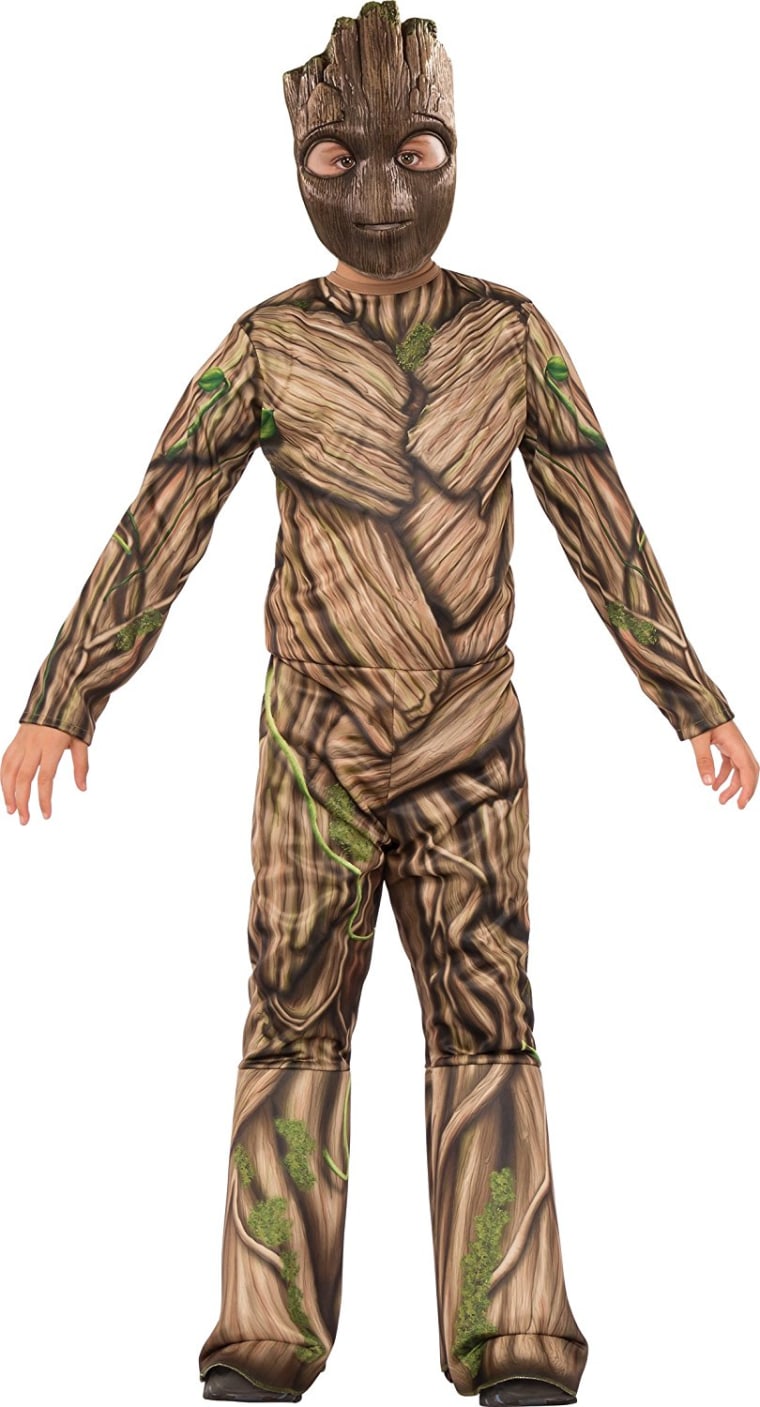 There may be nothing cuter in the movie world right now than dancing baby Groot from "Guardians of the Galaxy 2." This costume comes in a full bodysuit with a mask. Pair it with a Gamora and you've got a great couple's costume!
"Jurassic World" Dinosaur
Inflatable T-Rex Costume, $80, Spirit Halloween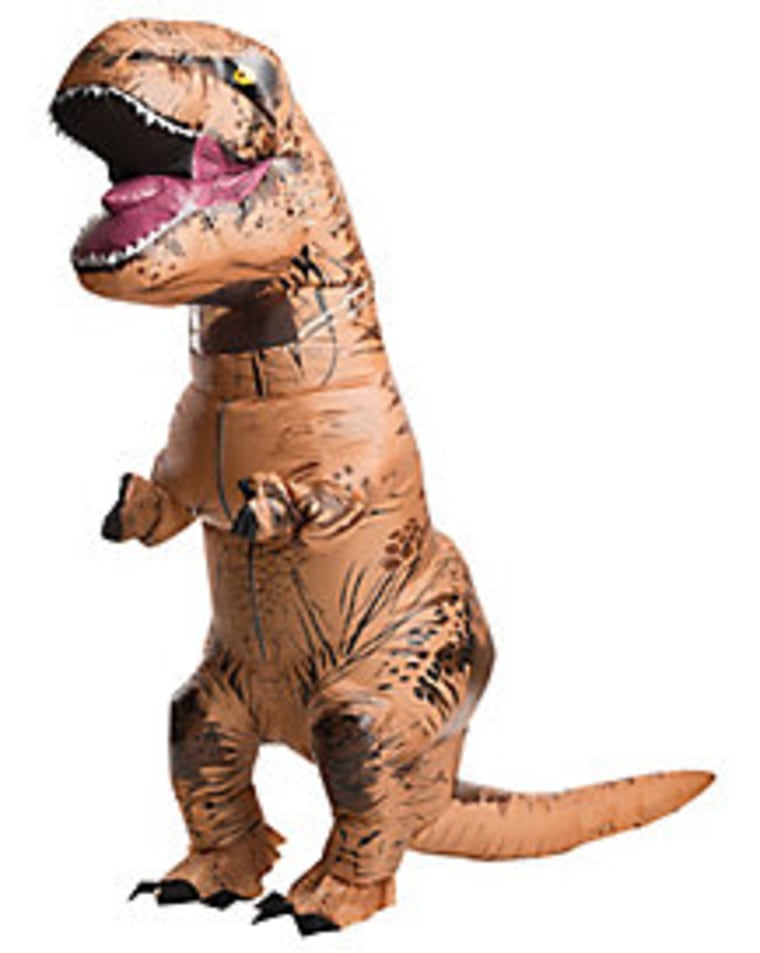 The box-office hits just keep coming! "Jurassic World" was huge when it came out and will be huge this Halloween. Imagine roaming the streets in this dinosaur getup with a tiny Owen Grady by your side.
Kids Owen Costume, $40, Spirit Halloween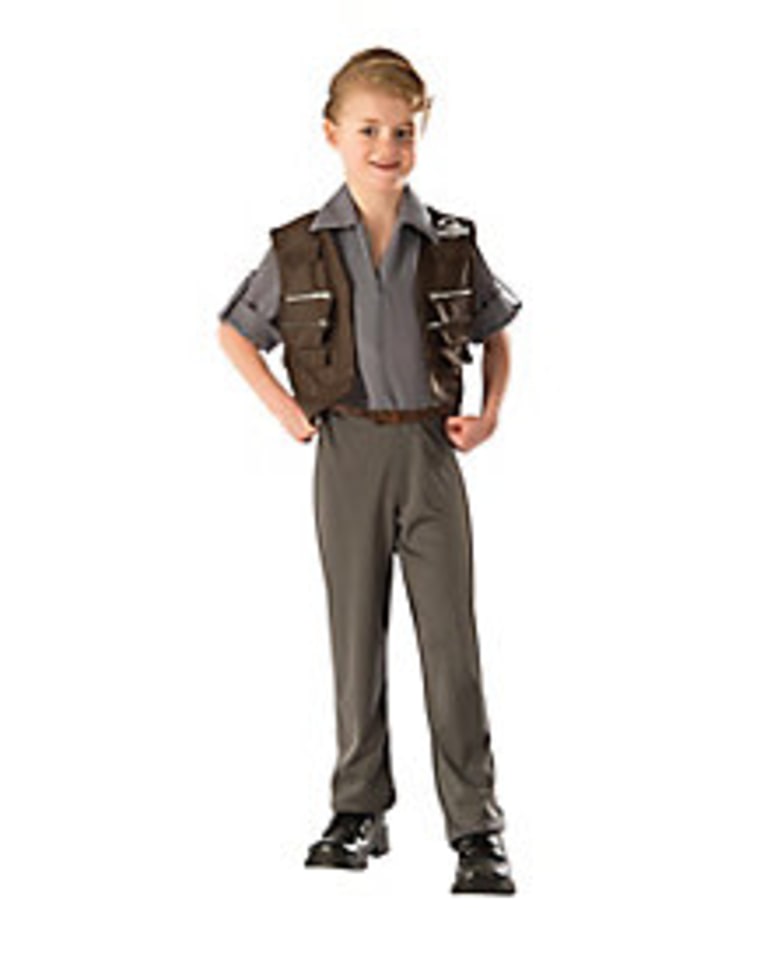 Unicorn (Frappuccino)
Unicorn Women's Costume Wig, $15, Target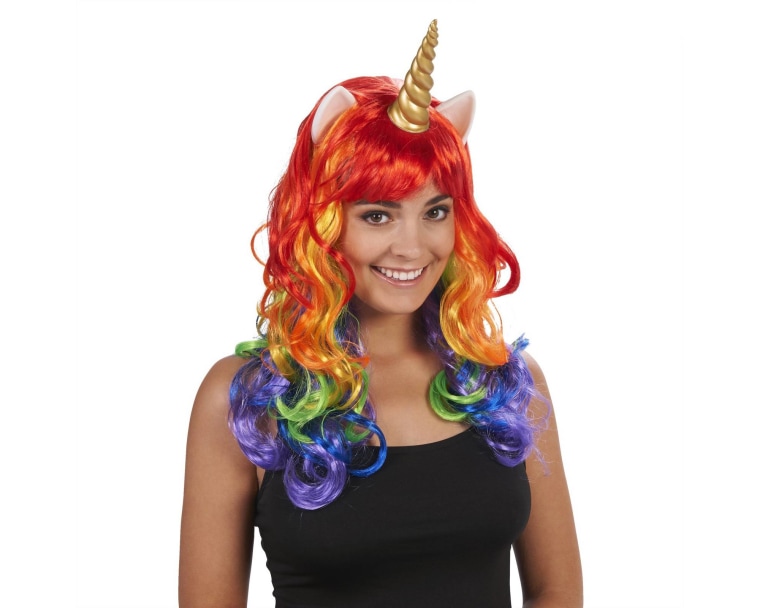 The unicorn frappuccino took Instagram by storm this year, so expect plenty of real-life versions to be parading around on Halloween. With this look, what's even more essential than a great outfit is perfecting the unicorn hair! Whether you use dye or try a wig like this one, it's bound to be a magical Halloween!
"GLOW" Girl
Ruth Bodysuit, $30, Spirit Halloween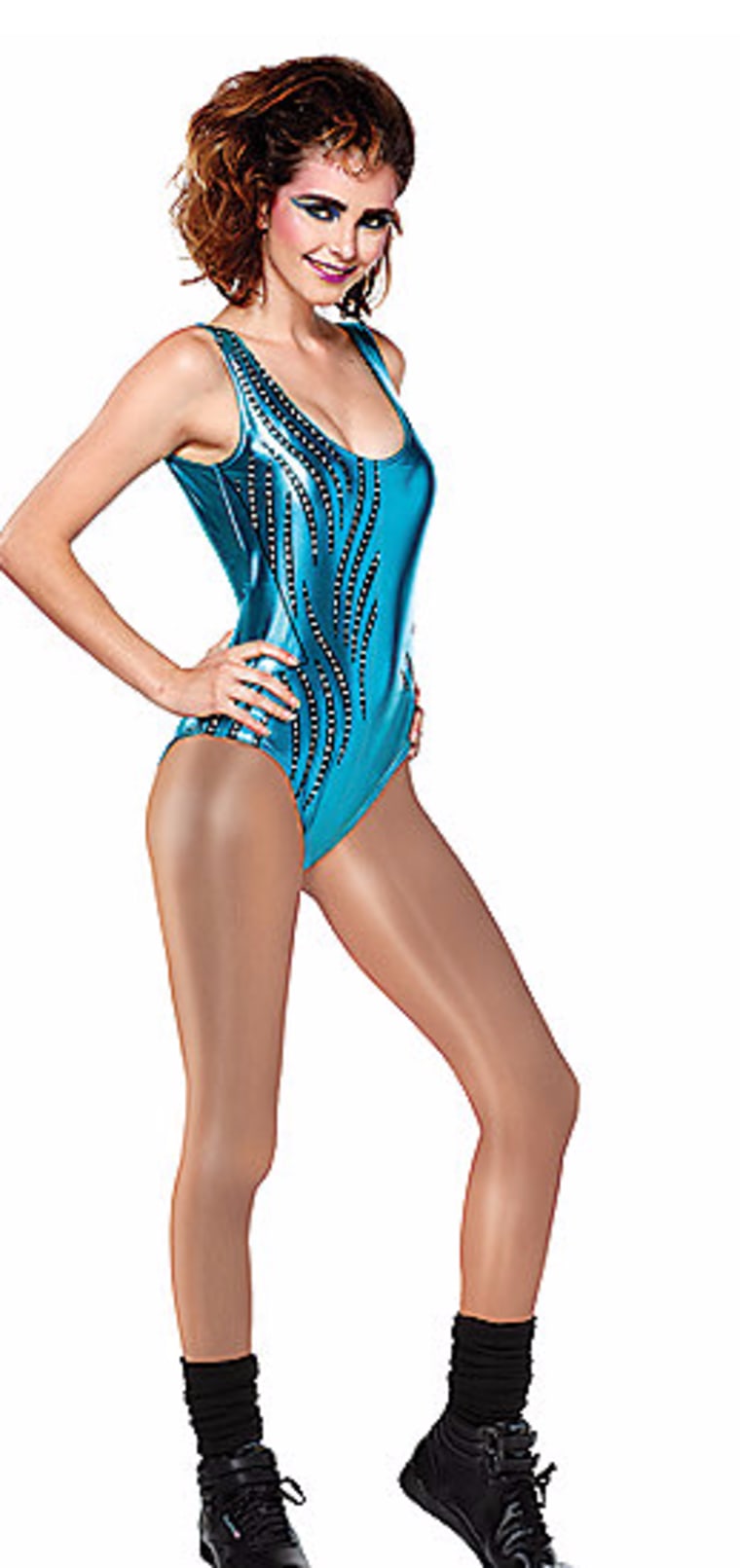 While we don't recommend actually knocking anyone out this Halloween, we love the idea of dressing like the wrestling wonders from the Netflix series "GLOW." A sparkling bodysuit is all you need to look like you're ready to step into the ring. And even if your fellow partygoers aren't familiar with the show, they'll likely still be impressed with your awesome '80s look.
"Game of Thrones" White Walker
Night King White Walker Full Head Mask, $60, Spirit Halloween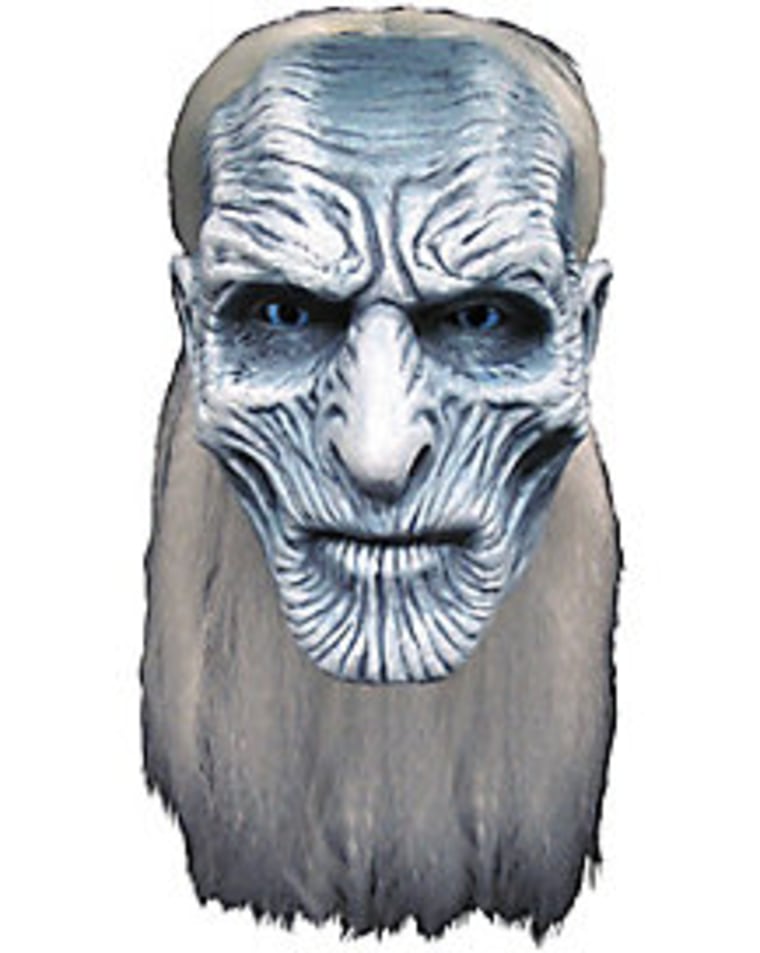 Winter is coming, and so are the terrifying White Walkers! Pair this mask with a grey shirt and jeans and you've got an easy, but scary, costume. Grab a few friends and some spears and you've got an entire army.
Donald Trump
Donald Trump Mask and Pin, $18, Amazon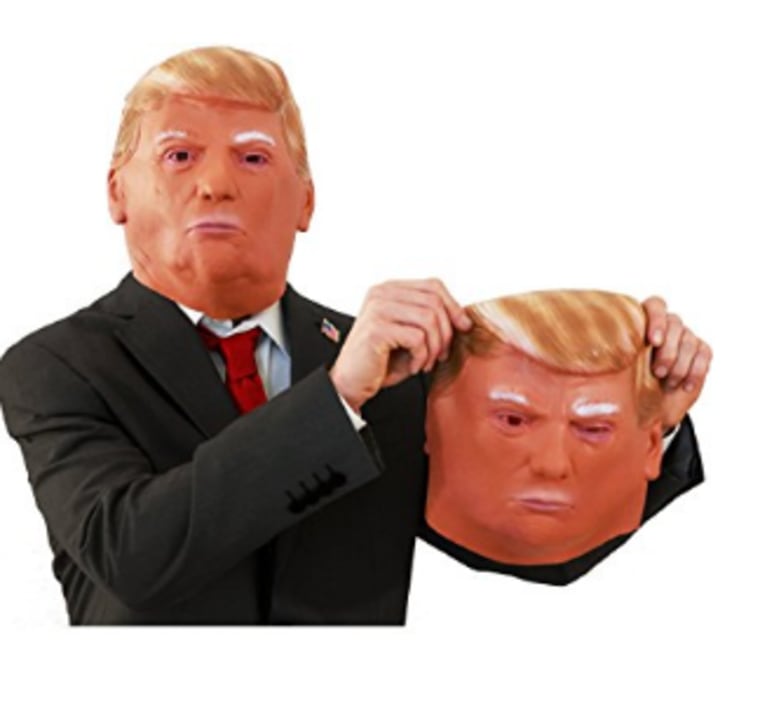 Think you have what it takes to make it on "SNL"? Test out your skills on Halloween by dressing up as the comedy show's favorite target of 2017 — President Trump. Bonus points if you add even more orange makeup to this already crazy-looking mask!
We also love these fun cut-out masks featuring first lady Melania Trump, Hillary Clinton and "yelling" Trump.
#HBIC Hillary Mask, $13, Spirit Halloween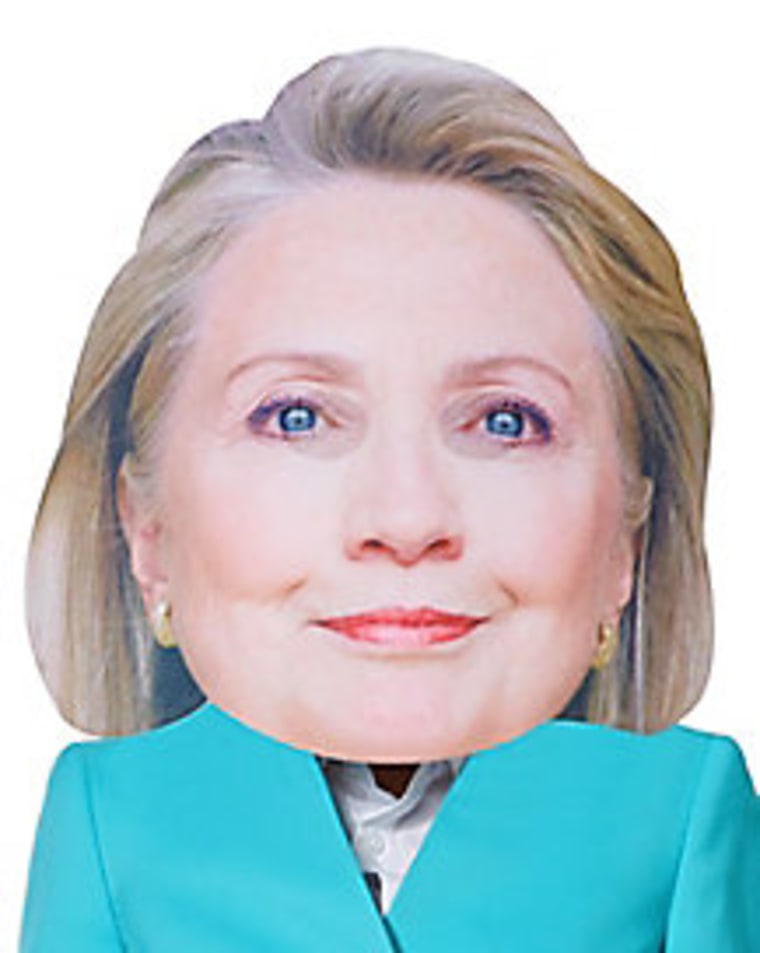 First Lady Mask, $13, Spirit Halloween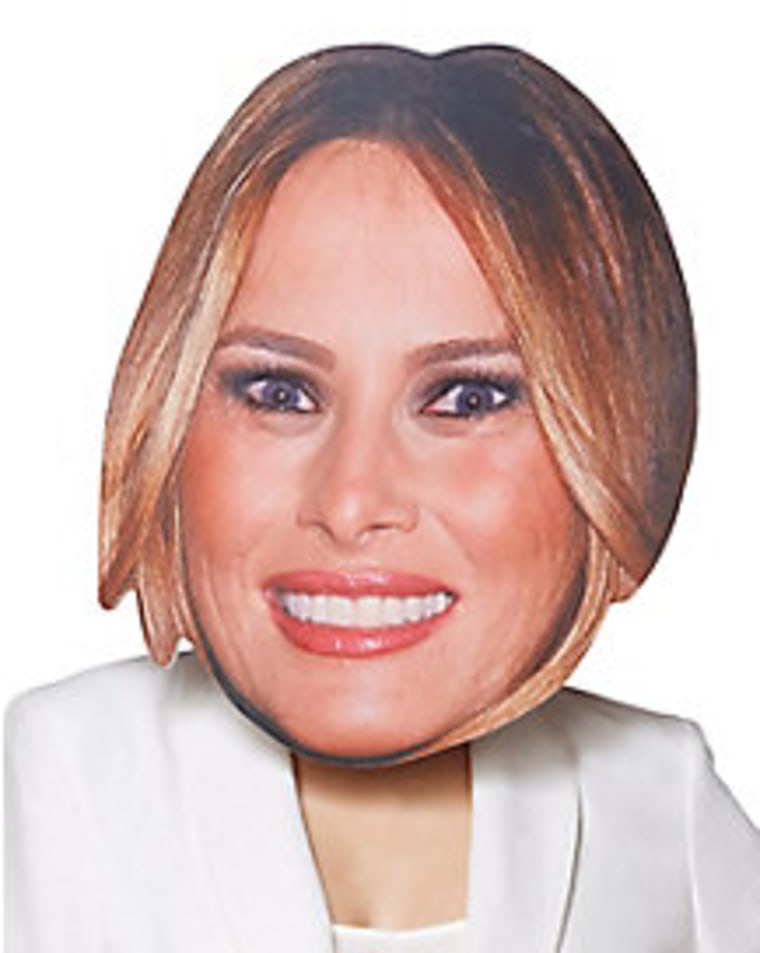 Handmaid
"Handmaid's Tale" Robe Costume, $45, Amazon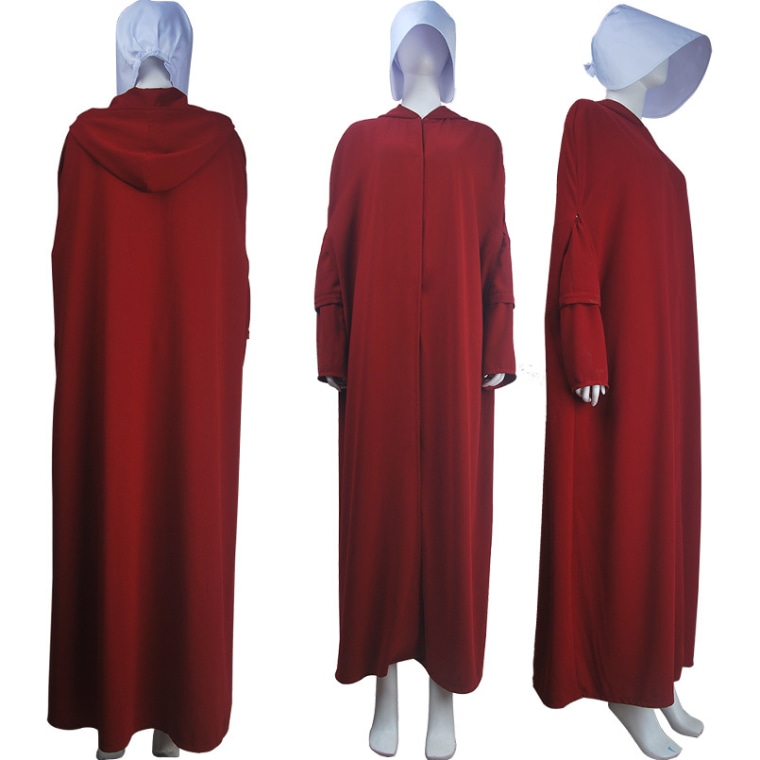 The award-winning TV show "The Handmaid's Tale" has Halloween costume written all over it. Whether you're trying to make a feminist statement or just want to creep everyone out with this dystopian look, it's bound to be a hit ... and an even bigger hit with a group. We love the idea of getting your entire crew together to dress up as a handmaid — just add a nod and a quick greeting of "under his eye" and you'll totally be in character.
Butterfly
Women's Halloween Butterfly Wings Shawl, $9, Amazon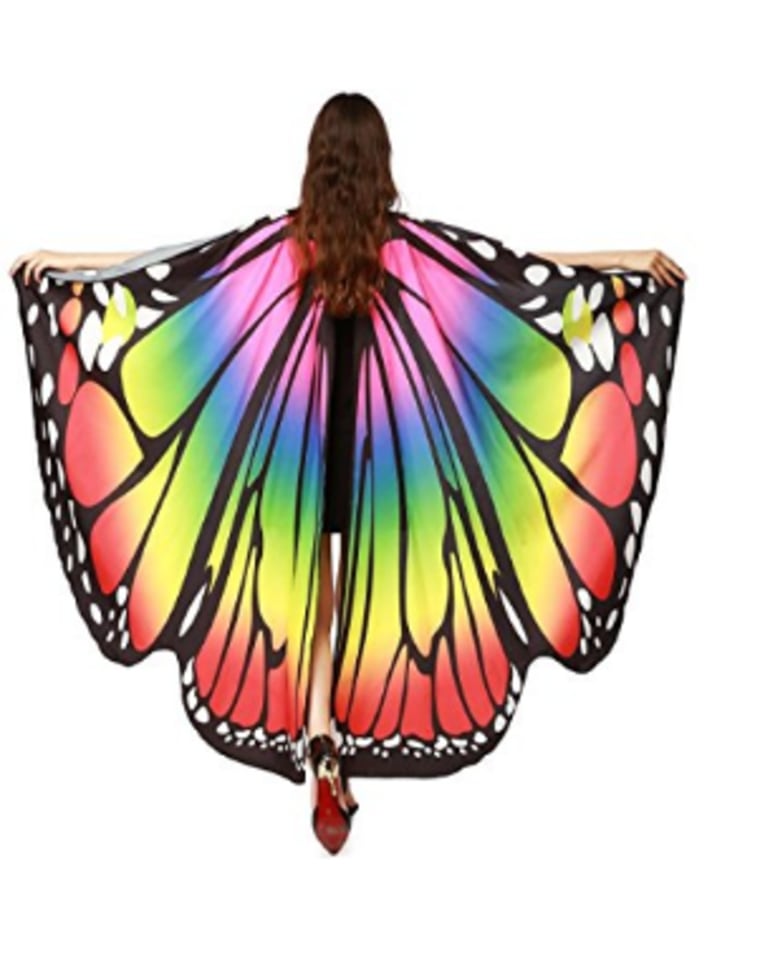 Remember when Heidi Klum wore the showstopping butterfly costume in Times Square? This year, you can channel the supermodel with this incredibly easy accessory. With eight color combinations to choose from, it's easy to create a costume that looks just as good from the front as from the back.
Want more? Check out our article on the best couples costumes!