It has earned more than 2,300 reviews and a 4.2-star rating. It costs between $14 and $19, depending on which of the 20 different colors and styles you choose (plus it's eligible for Prime free shipping). Playing it safe, I got gray. If I were bolder, I would have ordered the purple-gray swatch.
When the mail carrier showed up, I didn't sprint down the stairs like usual. I was nervous. The fact that it's from a brand I'd never tried before had me worried about the fit. Advertised as having a "comfy swing silhouette" that "flares to a perfect finish," it sounded too good to be true. One of the reasons I'm so brand loyal is because I like to know how something will fit. Still, it was semi-reassuring that 78% of Amazon reviewers found this dress to fit as expected.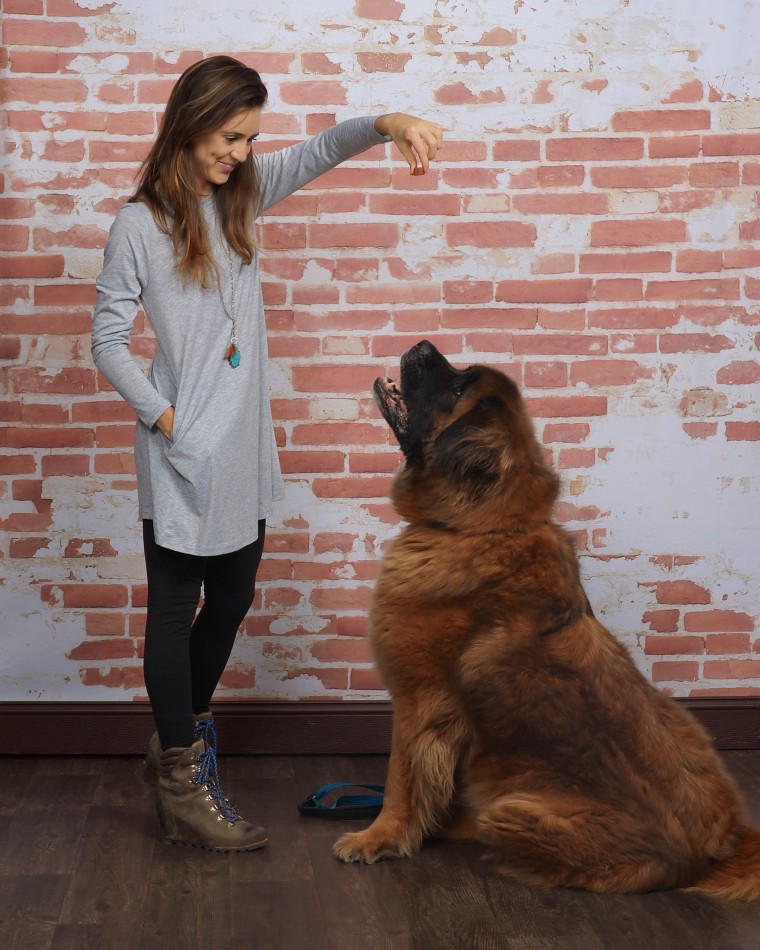 First, I noticed the color was spot on. I'm not sure how you can mess up plain gray, but you never know. Second, the jersey knit fabric felt like my favorite T-shirts. So I approved of the color and material, but the fit was slightly less flattering than promised.
Unless you keep your perfectly angled legs open and your hands halfway in the pockets like the model, you probably won't achieve the perfect flaring. That said, the silhouette was flattering enough that I didn't need to wear a belt or add a vest. In fact, the first time I wore it out, I simply paired it with leggings, Sorel boots and a necklace. Within minutes of posting a picture on Instagram, I received a "Cool top!" compliment.
And since the dress cost only $19, I felt OK wearing it while walking my dog, Zeus, a 150-pound Leonberger who drools more than Beethoven — especially since I stashed puppy snacks in the pockets. (I love the pockets, and the dress certainly looks most becoming when you have your hands in them.)
If you're looking for a similar option to wear in the warmer months, it comes in a sleeveless version that's perfect for late-summer.
The description says to hand-wash and hang dry, but I tossed the dress into my washing machine and dryer with a load of branded non-dresses. It came out clean, and I didn't notice any change in fabric or fit. Though I don't love the dress enough to order one in every color, it is hanging in my closet closest to the door. It's pretty much a staple.
Note: I'm 5 feet, 4 inches tall and 110 pounds, and I ordered a size small.
For more style favorites, check out:
To discover more deals, shopping tips and budget-friendly product recommendations, download the new TODAY app and subscribe to our Stuff We Love newsletter!