There are plenty of well-established beauty buys (Bobbi Brown Shimmer Brick, Maybelline Great Lash Mascara, Clé De Peau Beauté Concealer and Pond's Cold Cream, to name a few).
And then there are those products that are in their own category altogether, like Burt's Bees Beeswax Lip Balm.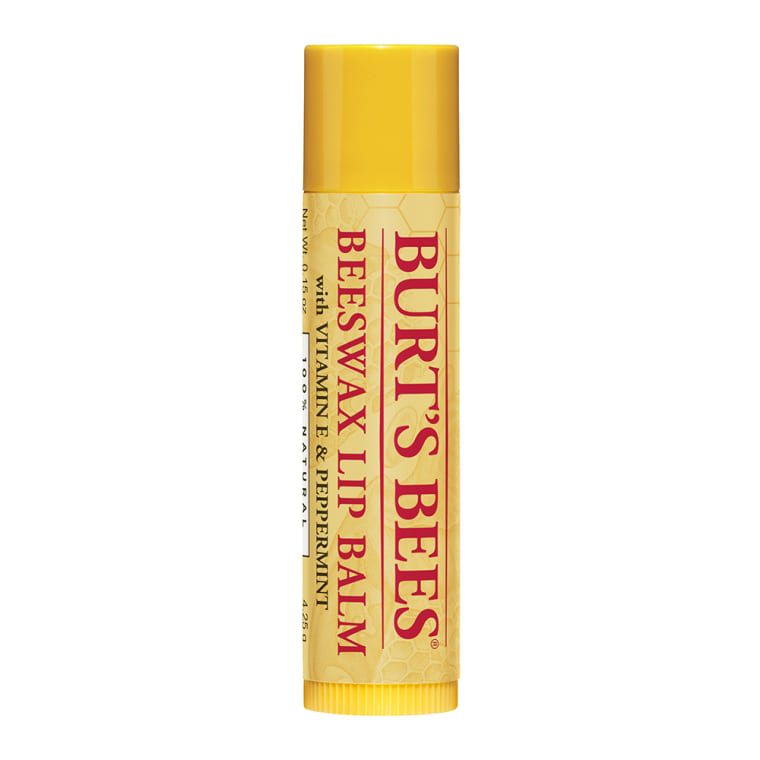 Get a load of this staggering statistic: This $3 lip balm is so popular that one is sold every second somewhere in the world! That means that 86,400 of these yellow tubes are purchased in a 24-hour period. Not that we're surprised, given its affordable price and all-natural formula. It's made with conditioning beeswax, moisturizing vitamin E and peppermint oil for that refreshing tingle.
A bit of background on this best-seller: "In 1991, our co-founders, Burt Shavitz and Roxanne Quimby, were looking for a way to use the leftover beeswax from Burt's hives. The two stumbled upon a Farmers' Almanac recipe for a beeswax lip balm," Matt King, Burt's Bees associate director of international marketing, told TODAY Style. The product was an instant hit.
Fast-forward nearly three decades, and this legendary lip balm is still flying off the shelves and has amassed a major following, including celebrities like actress Troian Bellisario and model Blanca Padilla. Only now, it comes in 15 different flavors and Burt's Bees, now a subsidiary of Clorox, produces between 200,000 and 500,000 tubes each day!
"When I tell someone I work for Burt's Bees, they respond with such enthusiasm. People have a strong connection to the company and our values. The lip balm has become an iconic symbol of that belief," said King.
If you're a fan of the original formula, scroll on for some new launches from the beloved brand:
Burt's Bees Conditioning Lip Scrub
Burt's Bees Hydrating Face Sheet Mask
Burt's Bees Moisturizing Lip Mask
Burt's Bees Detoxifying Charcoal Sheet Mask
Charcoal could not be more in right now. For more charcoal beauty items we love, check out this article.
Burt's Bees Goodness Glows Liquid Makeup
For more liquied makeup that will make you glow, check out this brand one TODAY editor can't live without.
Burt's Bees Conditioning Lip Scrub