What's the one clothing item that never seems to go out of style? Jeans, of course!
But finding that perfectly comfortable pair that you can wear time and time again isn't as easy as it should be. Lilliana Vazquez, TODAY Style Squad member and founder of TheLVGuide.com, stopped by to share her best tips for finding those jeans that will always looks fabulous on you.
If your hips are wider than your bust ...
When you find you have wider hips and a nicely defined waist to go along with it, Vazquez recommends trying a '70s-inspired flare style. She says the high waist will accentuate your shape while the wide leg adds proportion, creating a lean and long line. When it comes to styling your look, she suggests trying a longer blazer. It's a modern take that will balance out the proportions.
Chandler - Weston, on sale for $149, Neiman Marcus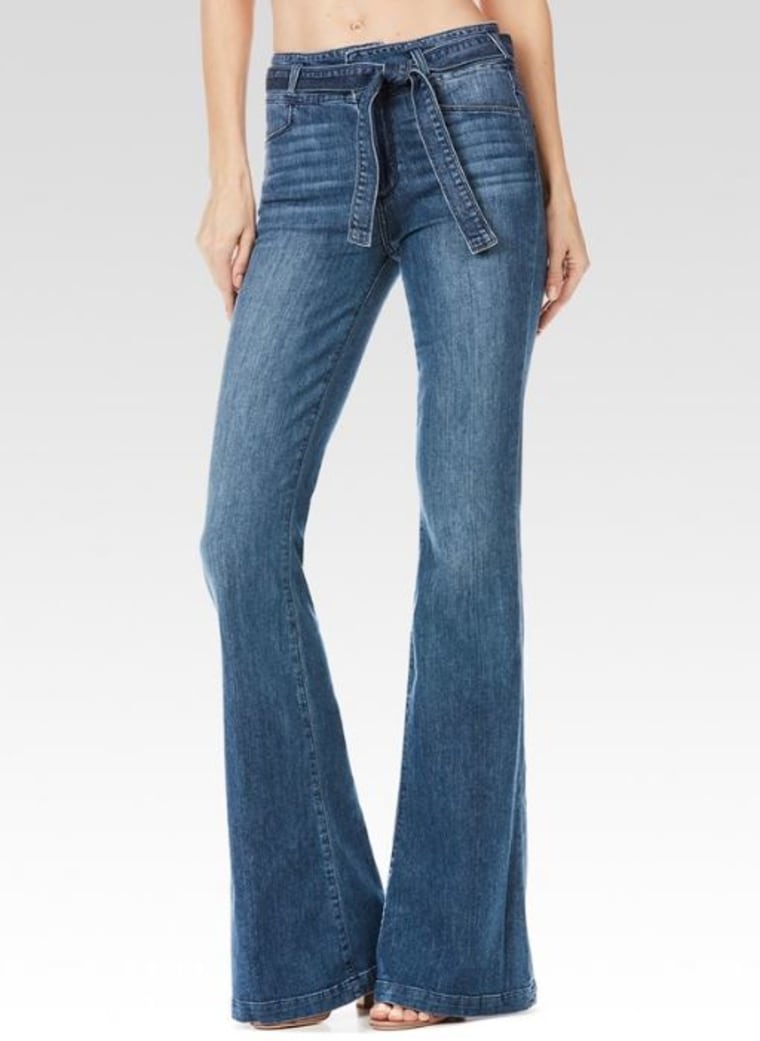 If you're petite (meaning under 5-foot-5-inches tall) ...
Most people think petite means small when in fact, according to Vasquez, it only refers to height. Petite describes someone who is under 5-foot-5-inches tall, including all shapes and sizes.
For petite women (like Vazquez herself), she suggests going for a pair of jeans that are slim, high-waisted and cropped. The higher waist actually elongates your frame while the slim fit gives the illusion of longer legs. And the best part about cropped styles is that you won't need to get them hemmed! Vazquez notes that denim that isn't form-fitted or cropped tends to have excess material, which can actually make you appear shorter.
Petite Farleigh Slim Mom Jeans in Prince Light Wash and Busted Knees, on sale for $42, Asos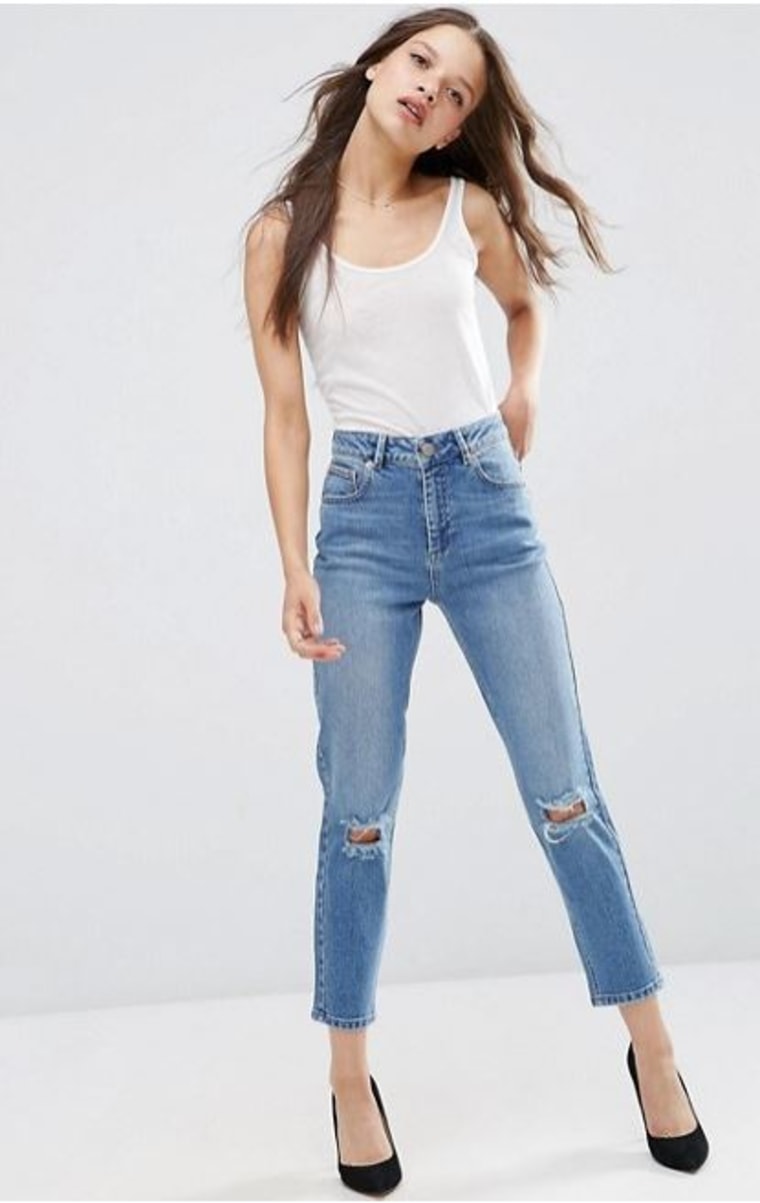 If you have a curvy, hourglass figure ...
Vazquez notes that most curvy women tend to have an hourglass figure, meaning their waist is narrower than their hips, thighs and bust. Try a pair of slim, "girlfriend-cut" jeans that hug your body in all of the right places for a sleek and comfortable look. She suggests looking for a pair that's high-waisted, for support in the mid-section, and a dark wash to create a longer line. The girlfriend fit, a slightly slimmer version of the popular boyfriend style, won't drown your figure in excess material.
Tomgirl Jean, $40, American Eagle Outfitters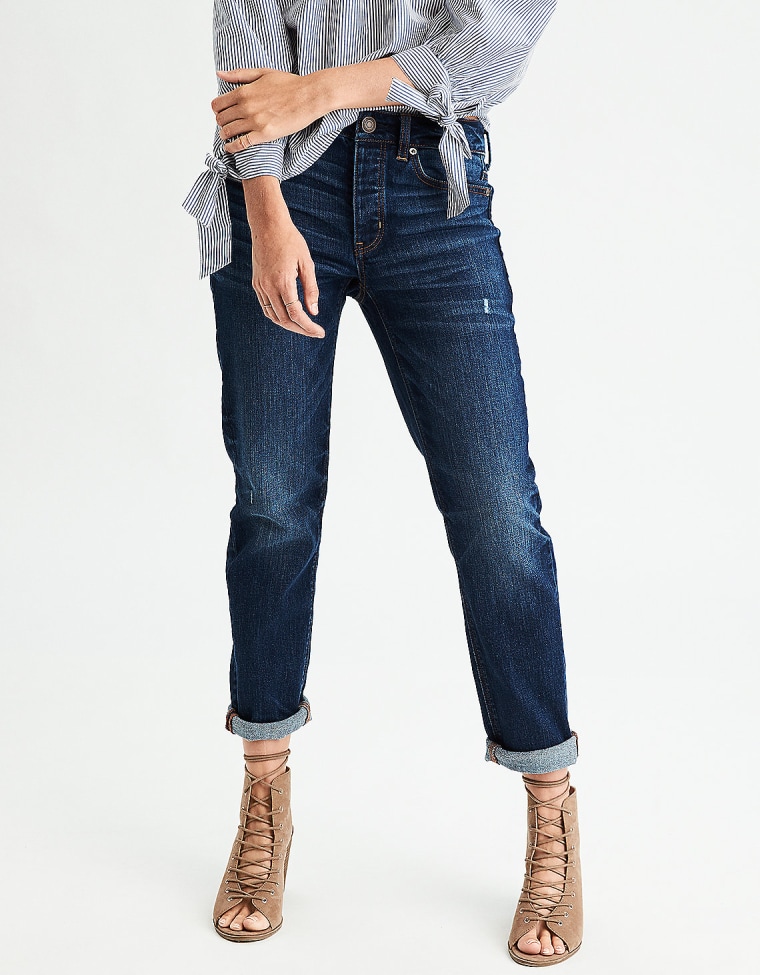 For a universal body type ...
For those who are unsure what category they may fall into, there's one type of "unicorn" jean that seems to work for every body: mid-rise black jeggings. They can be dressed up or down, worn with sneakers as easily as heels and will make for the most versatile item in your closet. Can't go wrong!
Mid-Rise Easy Jeggings, $60, Gap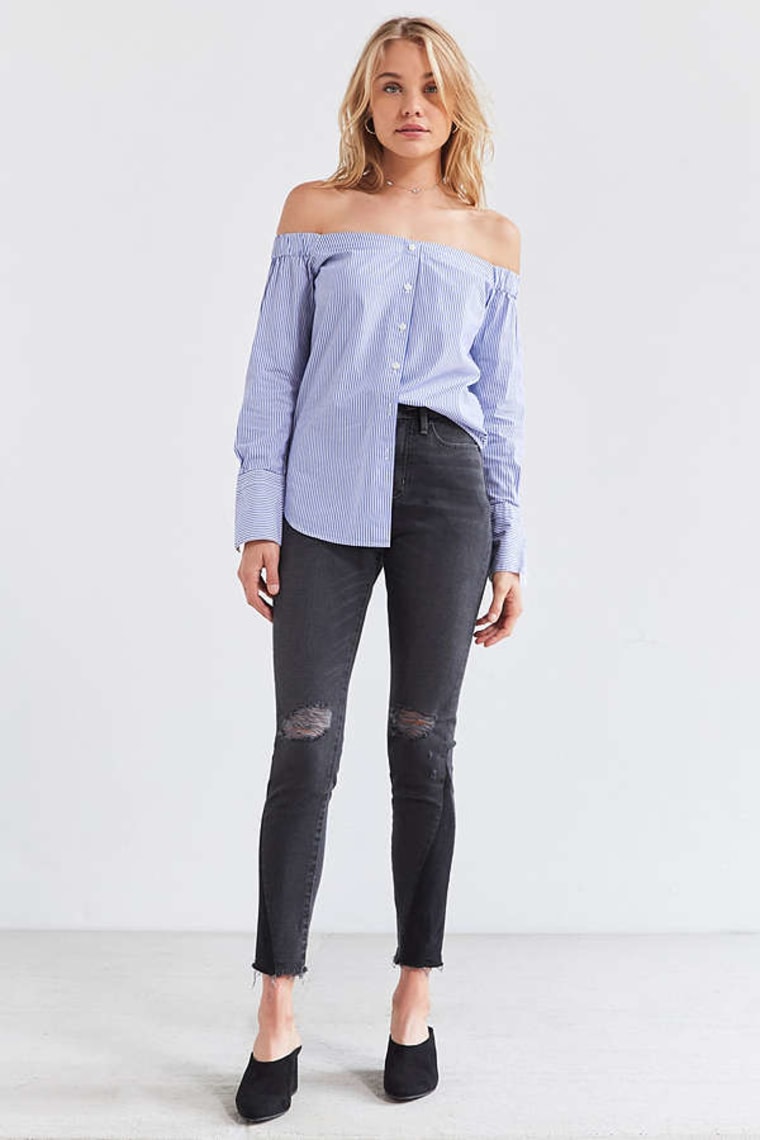 For more jeans, check our TODAY Style's round up of the top jean styles from our favorite (and afforable) stores around the web.