A great outfit and Halloween makeup can certainly help create a great costume, but for some, Halloween is all about the hair!
If you're looking to style your mane to the max this year, but aren't sure which style to choose, look no further. TODAY Style rounded up some of the best costume ideas for those who want to base their look around a wow-worthy 'do.
From Princess Jasmine and Cruella de Vil, to a zombie or a troll, these hairstyles are all spook-tacular! And while some of these looks require extensions or color spray, many of them are easy to do without any preparation — making them the perfect last-minute costumes.
RELATED: The 25 easiest Halloween costumes under $25
1. Troll
We love the empty soda bottle trick in this "hair-raising" tutorial! Who doesn't have one of those handy?
2. Princess Jasmine
We were blown away by the easy version of this look — and then we saw the advanced one. Both are amazing!
3. Cleopatra
This famous Egyptian queen is instantly recognizable by her sleek dark bob and front braids — plus, of course, her over the top bling! Katy Perry nailed the look in her video for Dark Horse and the hairstyle is super easy to recreate. Keep it straight and sleek ... ta-da!
RELATED: 61 awesome Halloween costume ideas it's not too late to steal
4. Daenerys Targaryen
The Game of Thrones women have some of the coolest and most intricate hairstyles around, from Cersei and Margery to Melisandre and Sansa. However, we're particularly drawn to the Mother of Dragons, Daenerys Targaryen, and think this video captures her majestic 'dos perfectly!
5. Cruella de Vil
While you can always opt for a black-and-white wig, it's actually easy to get Cruella de Vil's infamous hair without the itchy extra. The Disney villain's mane matches her 101 Dalmatians, so all you need is some black and white color hairspray.
6. Zombie
Fact: The undead have killer hair! For a look that's easy to recreate, focus on getting lots of cool texture and make sure to keep it messy. These three variations are all worth checking out.
RELATED: Which witch should you be this Halloween?
7. Audrey Hepburn in "Breakfast at Tiffany's"
Achieve the sophisticated look from this classic movie in just a few minutes. This classic costume simply never gets old.
8. Rapunzel
This Disney character is most famous for her extra-long hair, so you better believe we were going to include this tutorial as one of our favorites. Bring on the extensions and "let down your hair!"
9. Old lady
Heidi Klum's old lady Halloween costume rendered her nearly unrecognizable. While the fake varicose veins and wrinkles offered up the most amazing part of the transformation, we really love Heidi's stringy grey strands. A wig is likely in order if you'd like to recreate, but gray hairspray can also do the trick.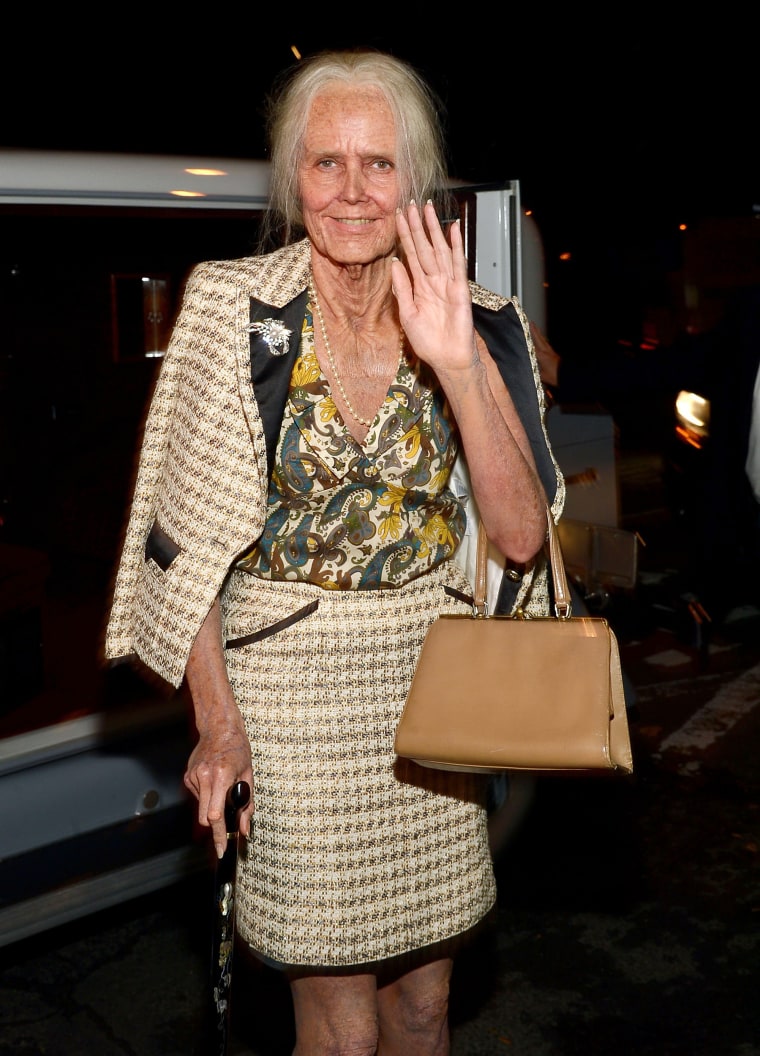 10. Unicorn
While this unicorn look may be meant for a kid, we think it would be pretty awesome for an adult, too!
11. Princess Leia
Princess Leia's hair buns are truly iconic and essential to recreating this costume. Luckily for "Star Wars" fans, they're also super easy to master, whether or not the force is with you!