/ Source: TODAY Contributor
With Father's Day just a few days away, the pressure is officially on to find the perfect gift for dad.
The dads at Fatherly are sharing their favorite picks for those dads who are still kids at heart. These toys, gadgets and games offer fun for dad and the whole family — if you can convince him to share.
Chippo Golf, $170, Chippo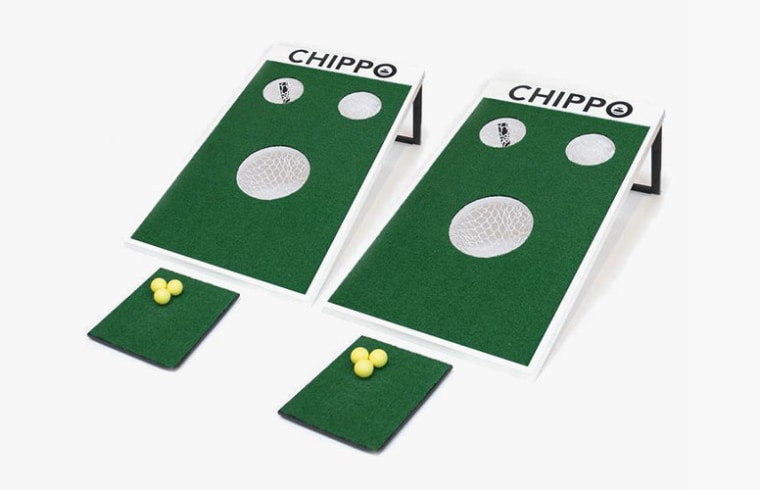 Combining two great games dad loves golf and cornhole (bean-bag toss) Chippo is a soon-to-be backyard sensation. Instead of tossing beanbags, you chip golf balls. Each set comes with two boards covered with artificial turf, each of which is cut with three different sized holes, two heavy chipping mats, and six foam practice golf balls. Whether you yell "Chippos!" when you sink each wedge shot is unclear.
Nintendo Switch, $419, Amazon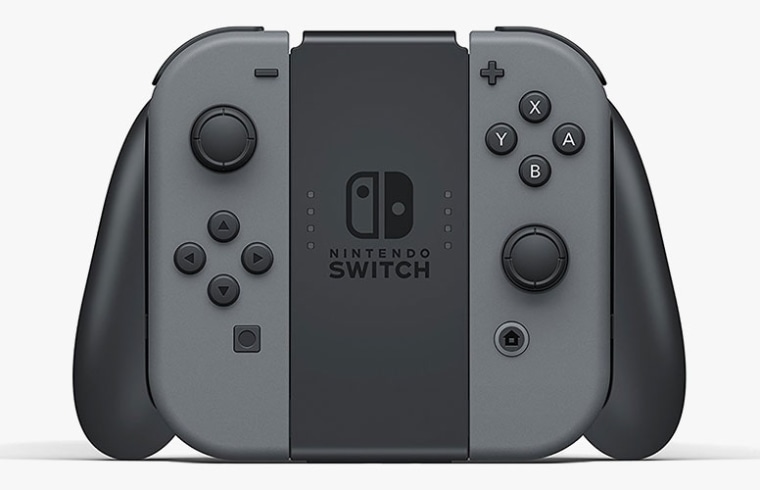 The hot-ticket video-game system of the year and Nintendo's first console release since the dubious Wii U ⏤ the hybrid Switch is a home system that you can take on the go; as in, to the bathroom, the garage, the backyard man shed, wherever. Simply pop it out of the console and attach the two controllers, one to each side, and start flicking your joysticks. It's the best gaming system around and just so happens to have the best game around.
Paper Shooters Zombie Slayer Kit, $34, Amazon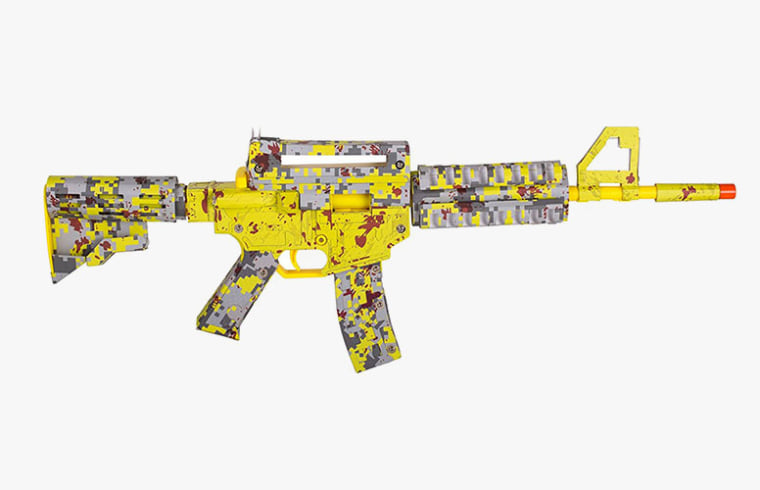 It's tough to tell from looking at its paintball-splattered shell, but this AR-15 spitball blaster from Paper Shooters is actually a 138-piece cardboard kit that you put together. It comes with an air chamber, trigger system, ejecting shells, and "soft splat" paper ammo — basically everything a spitball marksman would need to unleash wet paper on an unsuspecting child or coworker standing up to 65 feet away.
SOG F06-N Fast Hawk Throwing Axe, $24, Amazon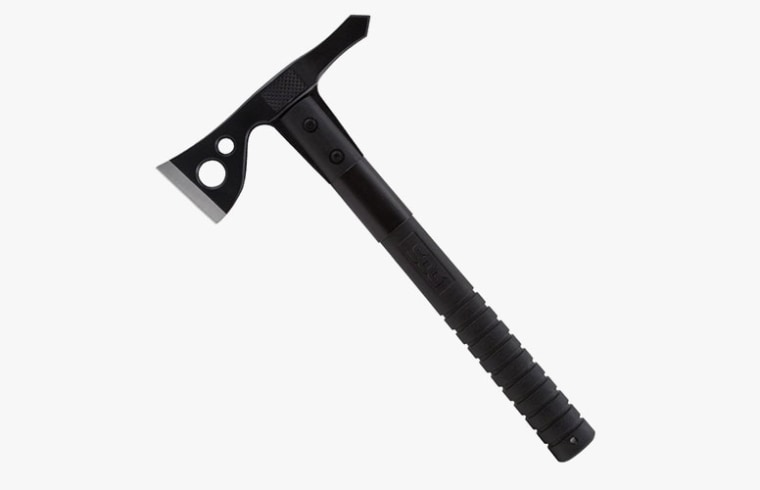 In case you missed it, axe throwing is the next big thing. And you're not climbing to the top of those league standings without the hucking the right 'hawk. This lightweight 2-inch steel axe from SOG rocks a ballistic polymer handle and is perfect for hurling across the backyard. It can also work as, well, a regular axe, and its compact size means it won't take up much space in your hiking backpack either.
Joking Hazard (NSFK) Board Game, $25, Amazon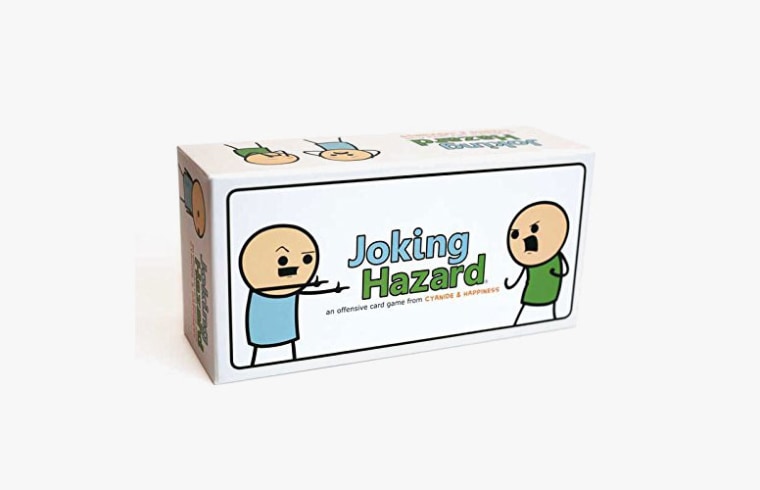 Billed as "EXTREMELY" not safe for kids, this adult card game is from the folks behind the web comic Cyanide & Happiness.The goal is simple: Three or more players use 360 cards to try to complete hilariously offensive comic strips about sex, violence, and probably more sex.
LEGO Apollo Saturn V Rocket, $270, Amazon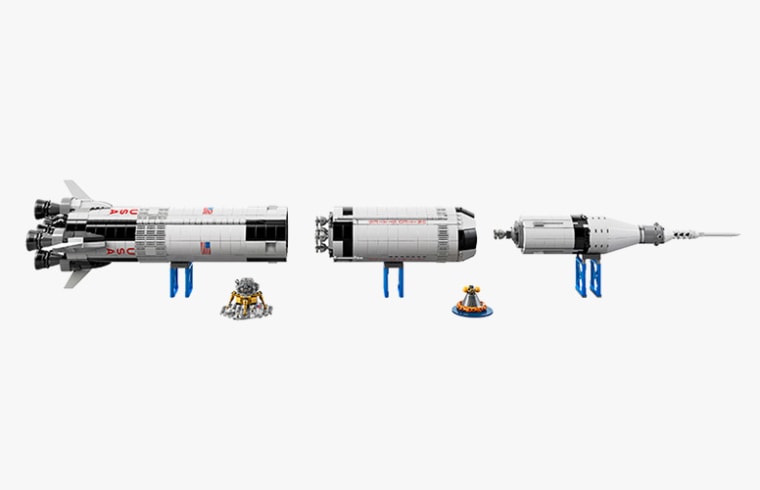 Based on the first rocket to put astronauts on the moon, this 1,969-piece Saturn V (a hat tip to the year of the moon landing) stands more than three feet tall and is LEGO's largest toy to date. Like the real thing, it comes in three sections — one for each rocket stage of the mission — and can be displayed either horizontally on the fireplace mantel or standing ready to launch in the middle of the living room.
Star Lord GoG Replica Helmet, $300, Etsy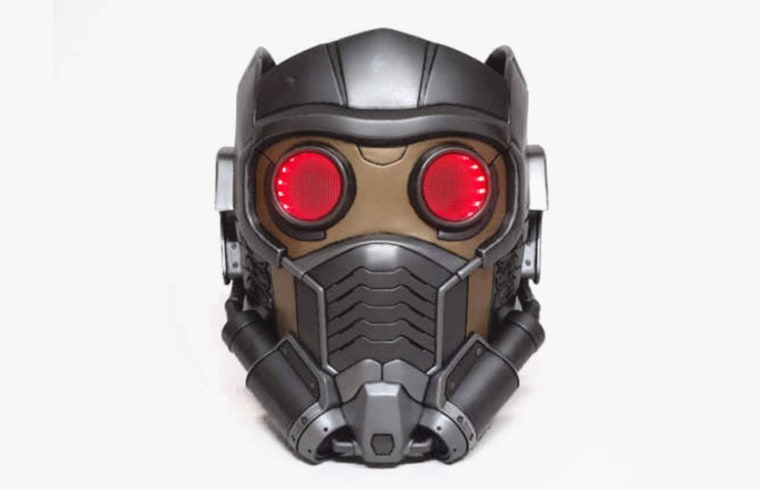 For the dad who's already planning his Halloween costume — or simply wants to embrace his inner space bandit— there's this super-detailed "Guardians of the Galaxy" helmet. A replica of the one worn by the movie's star, Chris Pratt, it's made-to-order out of hard plastic, features glowing LED eyes, and comes in three sizes.
Analogue Nt Mini, $449, Analgoue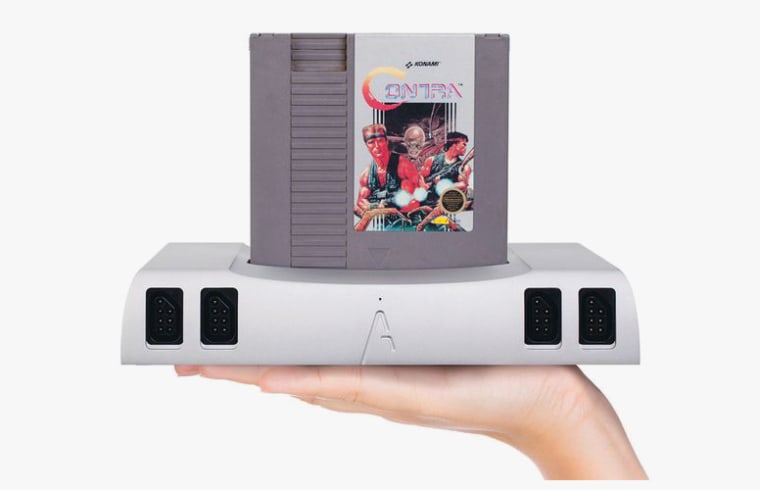 The Analogue Nt Mini is a straight-up embarrassment of riches for old school gamers. The high-end system is handsomely crafted from a block of aluminum, comes with 30 preinstalled retro games, and can play more than 2,000 other titles thanks to two cartridge slots (one for original NES, one for imported Famicom cartridges from Japan). It sports 8Bitdo's NES30 wireless controller (with a 20-hour battery life) and, unlike the original NES console, it plugs seamlessly into newer TVs with 1080p HDMI connection.
Star Wars Drones, $200, Brookstone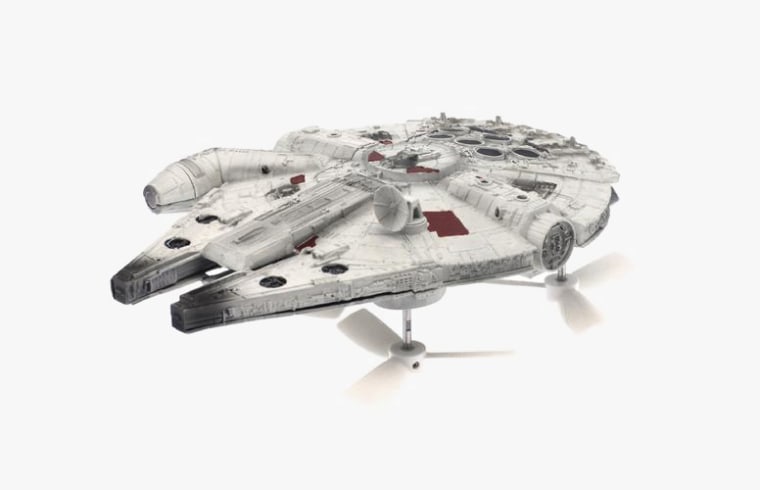 If there was ever any doubt you had kids so you can play with toys again — this pretty much clears it up. These officially licensed Star Wars Battle Quad Drones use a "patent-pending reverse propulsion system with invisible blades" so when each one makes the jump to lightspeed — or at least goes from 0 to 30 mph in 3 seconds — it actually looks like the Millennium Falcon screaming past the basketball goal. They boast a top speed of around 35 mph, a range of 200 feet, and come in four classic styles: X-Wing Fighter, the Falcon, Darth Vader's TIE Fighter, and the Scout Trooper speeder bikes from Endor. Coolest part, though, has to be the integrated laser tag. The remote control keeps tabs on shots, hits, and kills so you can fight real aerial battles.
DartZone Magnum Blaster, $20, Target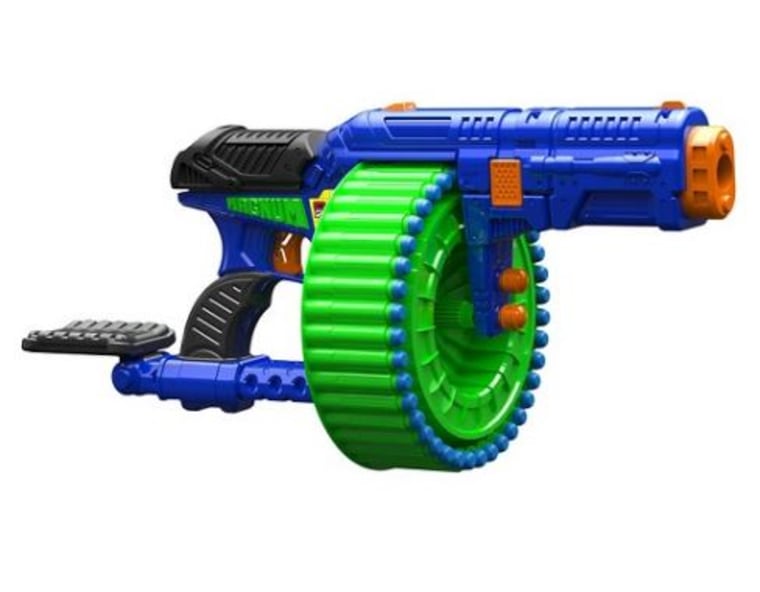 The Magnum is part of NERF-competitor Dart Zone's Covert Ops series — but there's nothing subtle or sneaky about it. It features a massive rotating super-drum that holds 40 darts and even features an adjustable forearm tactical-support rest to ensure full control. There are two blasting modes: the one-dart trigger fire for sniping, and the unleash-the-fury "slamfire," a pump-action setting that sprays three darts per second across the room. Neither mode requires batteries, which makes the Magnum's 80-foot range even more impressive.
Wilson X Smart Football, $150, Wilson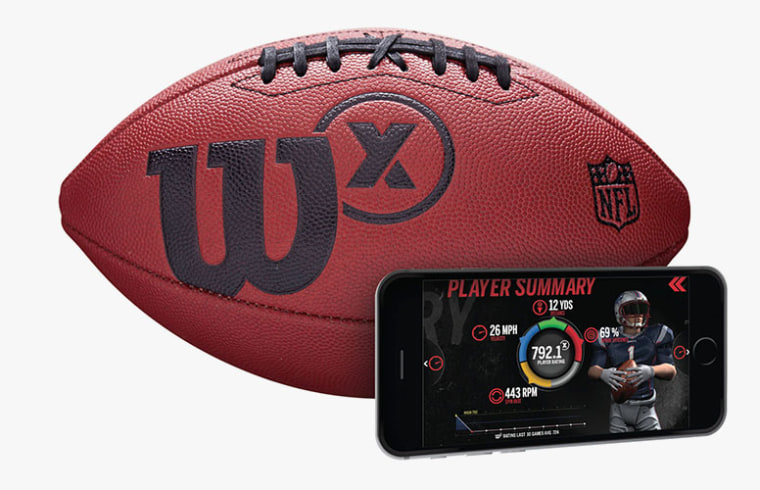 On the outside, the Wilson X is, by all accounts, a normal football. It comes in regulation NFL or Junior sizes, and still wobbles like a duck when misthrown. The inside of the pigskin, however, is packed with sensors. An accelerometer and gyrometer sync via Bluetooth to a smartphone that offers an NFL Combine-esque assessment of the thrower. It also features a bunch of built-in games, because basic catch gets old after a while.
This article originally appeared on Fatherly.com.