/ Source: TODAY Contributor
With Father's Day coming up, we turned to the experts at Fatherly to spill the beans on what dads really want. The dads at Fatherly selected these gifts that will show Pop some love whilw also showing him that you were actually listening all those times he reminded you that money doesn't grow on trees.
RELATED: Dads, take our Father's Day survey!
Echo Dot, $50, Amazon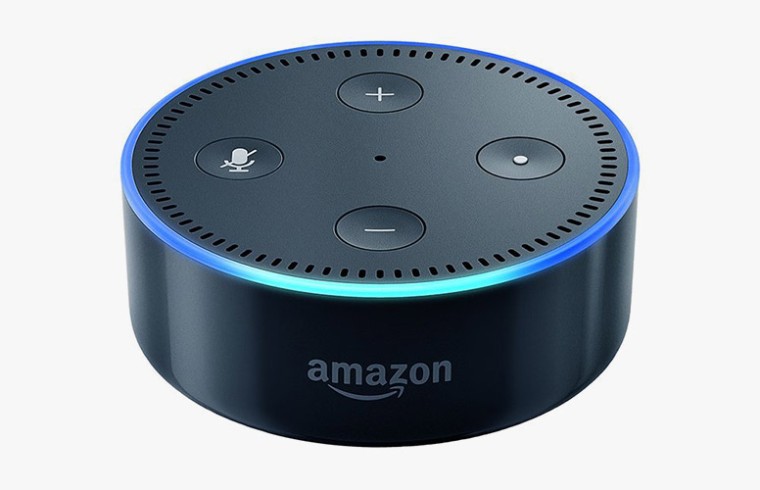 If you're still on the fence when it comes to voice-controlled assistants, the Echo Dot should make you a believer. Using Alexa technology, this puck-shaped personal assistant can play music, make calls, read the news, control your smart appliances, set alarms, read audio books aloud and so much more. Even with plenty of background noise, it will happily obey your wishes, which — let's face it — is far more than you can say about your actual family.
Philips OneBlade Hybrid Electric Trimmer and Shaver, $31, Amazon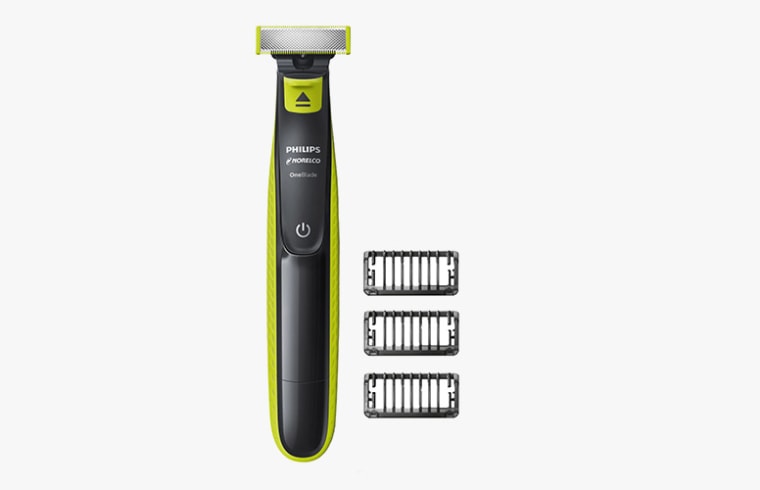 For decades, electric razors were instruments of face destruction, guaranteed to leave you with a patchy beard and missing flesh. That's all changed thanks to high-tech shaving utensils like the Philips OneBlade. With a cutter that slices at 200 rotations per second, this sleek hybrid razor can trim, edge, and prune any length of hair at practically any angle (even directly against the grain). It comes with three stubble combs: 1mm for a tight trim, 3mm for a persistent five-o'clock shadow and 5mm for a look that says, "I can't quite make up my mind about this whole beard thing."
JBL Clip 2 Bluetooth Speaker, $49.99, Amazon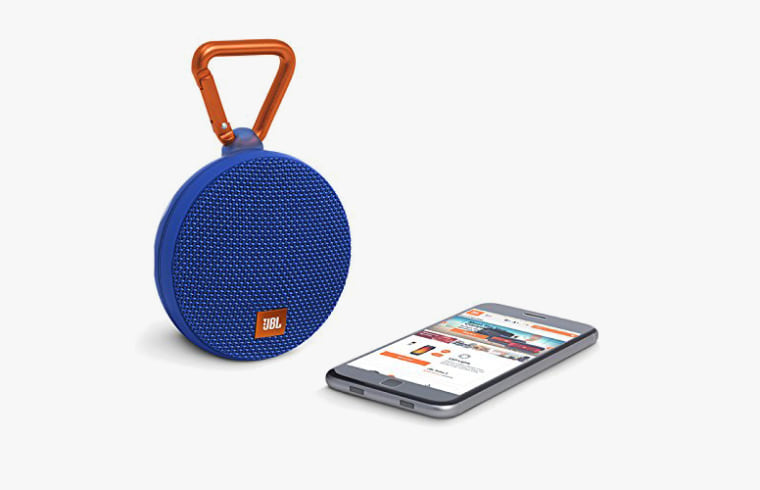 No doubt you'll spend a ton of time outdoors this summer, undercooking steaks on the grill and over-rotating flips off the diving board. Both activities call for a soundtrack provided by the versatile JBL Clip 2 Bluetooth speaker. It's fully waterproof, so even if your kid unclips the rugged carabiner and chucks it in the pool, you're covered. Plus, thanks to "daisy chain" technology, you can stream music to more than one speaker at time. On a full charge this little sucker will blast your summer playlists (or the same three Disney theme songs) for eight hours straight.
Shark Drunk: The Art of Catching a Large Shark from a Tiny Rubber Dinghy in a Big Ocean, $18, Amazon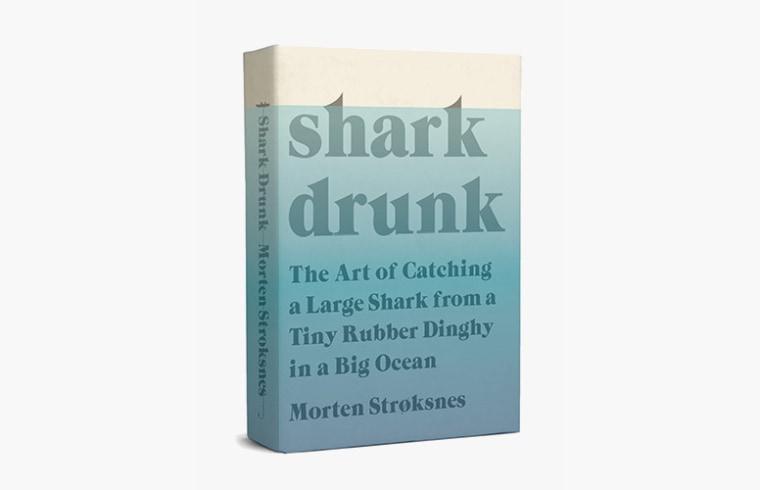 Sharks. Boats. Storms. Powerful hallucinogens. What's not to like about "Shark Drunk," the story of two Norwegian pals who decide to pursue the famed Greenland shark (known for its intoxicating meat) in a tiny wooden dinghy? This is a story about friendship, sailing, adversity, life, and what it feels like to hallucinate on exotic seafood. In other words, it's the ideal summer read — just don't get inspired to grill a bunch of shark burgers for the fam.
Weekender Wristwatch, $40, Timex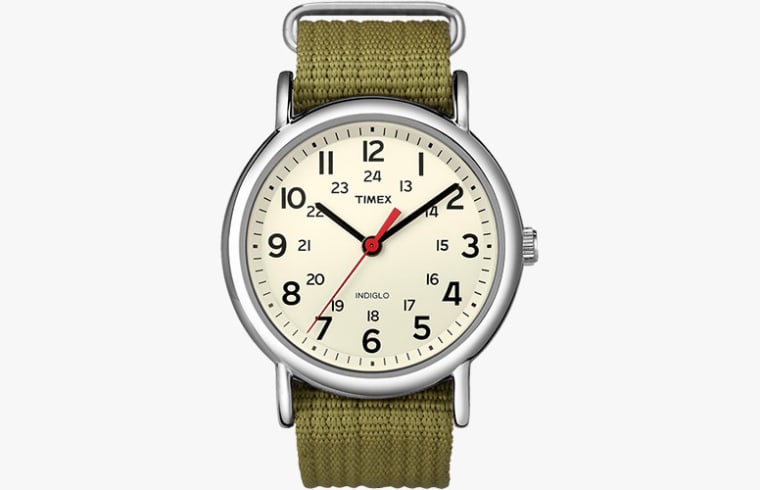 Good luck pronouncing "Hublot" or "Patek Phillipe," let alone affording one of their ridiculously expensive watches. Instead, we recommend this timeless timepiece from Timex. The Weekender is exactly that: a watch that fits any weekend occasion, from yanking on stubborn weeds all day Saturday to somehow pulling off a last-minute date night on Sunday. Both the face and strap are available in a myriad of styles and colors.
World Whiskies Awards 2017 Overall Winners Tasting Set, $37, Master of Malt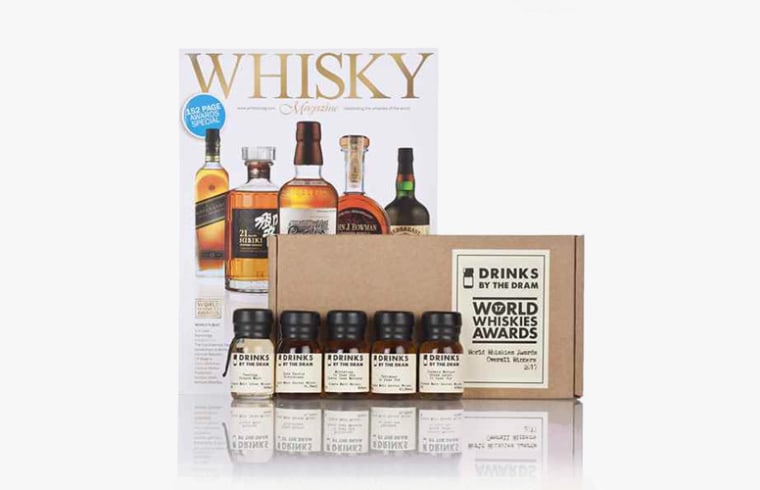 The World Whiskies Awards are the discerning drinker's Olympics, celebrating the very best in internationally recognized styles and flavor profiles. Tracking down the winners each year would be a logistical nightmare, so we recommend picking up this delectable tasting set. You'll get five small bottles of palate-pleasing joy: Johnny Walker Green Label 15 year, Talisker 10 year, Millstone 12-year-old Sherry Cast Matured, Glen Scotia Victoriana, and Teeling Single Malt.
Elevation 20 Tumbler, $30, Otterbox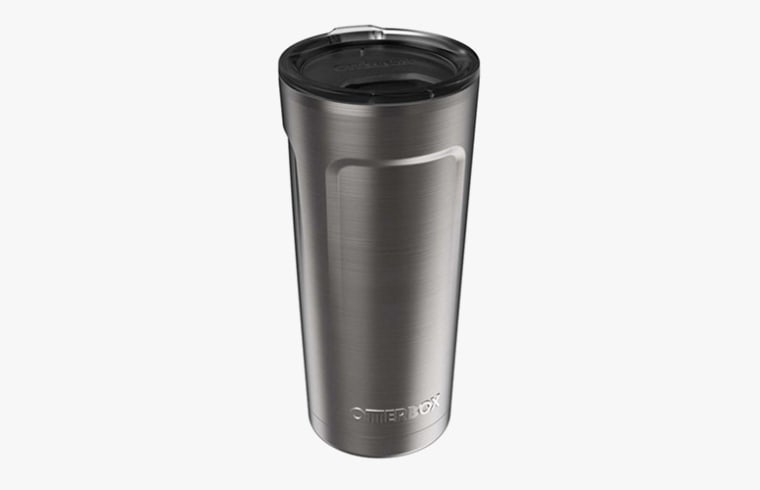 Stainless steel tumblers are the latest trend in high-end hydration, and the Elevation 20 is a magnificent specimen from Otterbox, a company that's known for durability. But the whole "keeping drinks hot or cold for hours" angle is only half of the story, because you can accessorize the heck out of this thing with lids. In addition to a standard one for controlled sipping, there's a shaker lid for mixed drinks ($20), a French press lid for coffee ($30), a flavor infuser lid for tea ($30) and thermal lid for extra insulation ($35).
OstrichPillow Light, $35, Amazon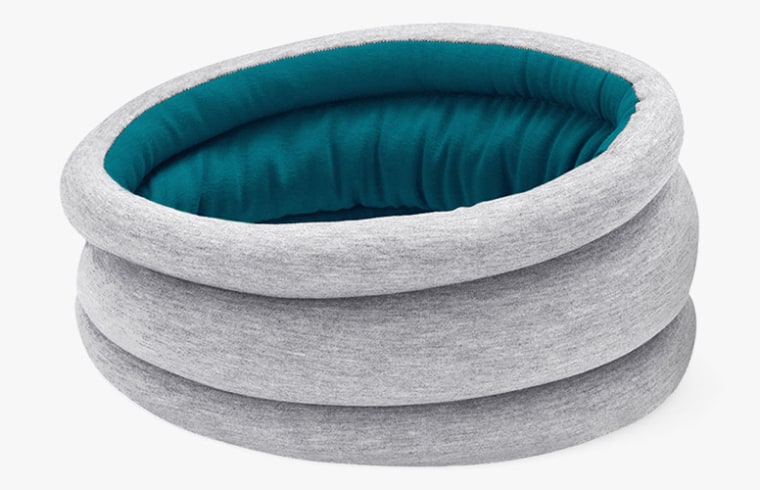 Plane travel is rough on the sleep schedule, not to mention the body. Luckily, travel pillows have come a long way since their itchy origins, as evidenced by the OstrichPillow Light. This wraparound cushion can be worn as a sleep mask or neck pillow, creating a handy micro-environment in which you can catch some genuine shuteye. The plush, inviting interior is a napper's delight, even if you look like a twisted Tim Burton character while wearing the thing.
BRUX Pour Over Coffee System, $49, Boco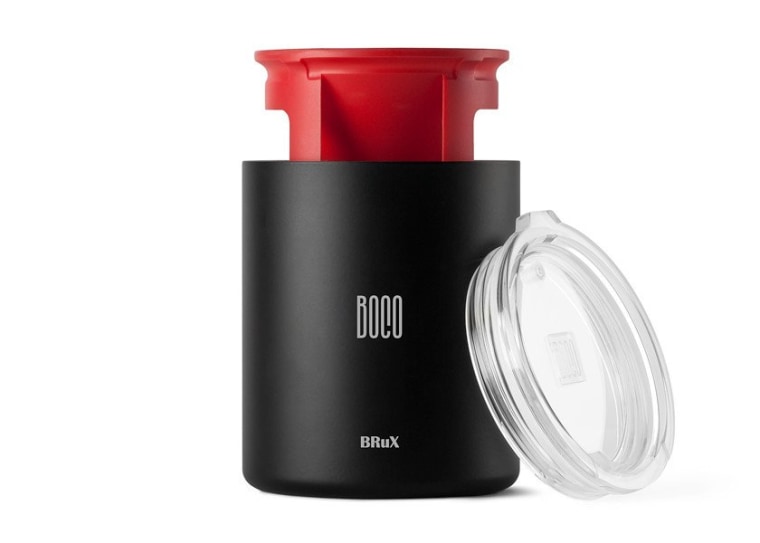 A morning without coffee is a nonstarter — literally. Of course, this can be a tricky proposition if you're camping or otherwise cut off from accessible caffeine, and that's exactly why you need the BRUX personal java system. Simply pull out the retractable cone, pop in a filter, sprinkle your coffee grounds and add hot water. Three minutes you'll be enjoying a steamy mug of barista-level joe. Meanwhile, your fellow campers will still be figuring out how to unzip their tents from the inside.
Matador Droplet XL Dry Bag, $40, Amazon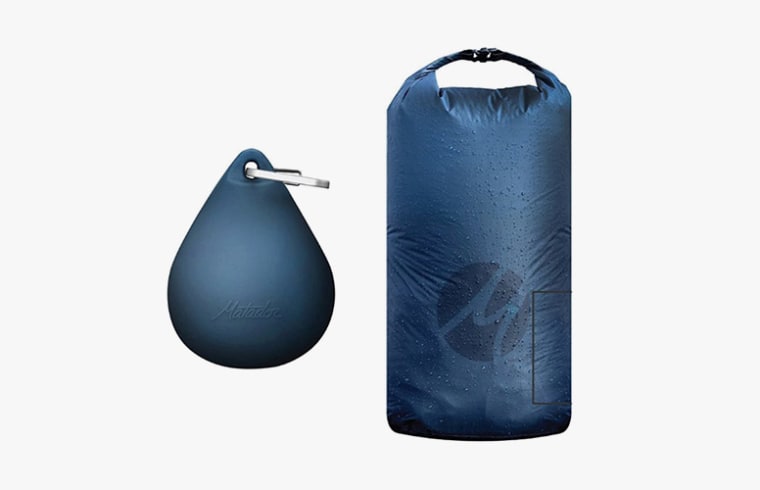 Dry bags are in the same category as headlamps and multi-tools in that you can't in good faith call yourself an outdoorsman until you own one. The teardrop-shaped Matador XL is a good start, mostly because it's the absolute perfect size for weekends on the water. This thing transforms from baseball-sized teardrop (note the handy key-ring carabiner) to sleeping bag-sized dry bag in seconds. With a dry bag clipped right to your pack, you'll never have to worry about soggy gear or ruined devices again.