Temperatures are dropping quickly, and while that means we can all indulge in hot cocoa and cozy nights by the fire, it's also a time to battle dry skin, damaged hair and chapped lips.
Lucky for you, TODAY Style spoke with some of Hollywood's top celebrity beauty experts to get the inside scoop on the best products to help battle the winter elements — and they can all be found at your local drugstore!
1. John Frieda Frizz Ease Expert Finish Polishing Serum, $9, Walgreens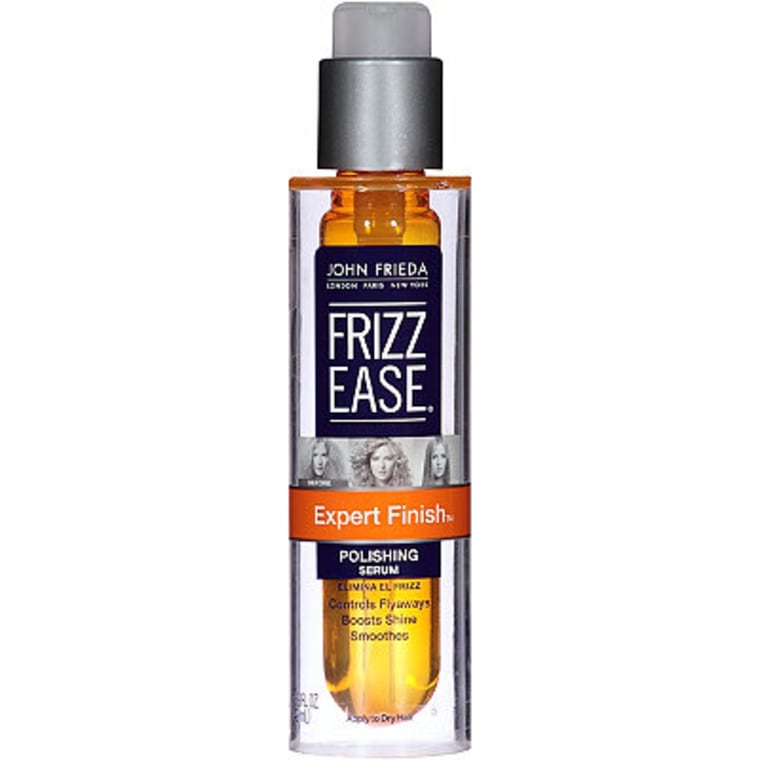 "In order to protect your hair from frizz (often from overexposure to the indoor heat), I suggest using this product by John Frieda. Not only does this serum create a perfect smooth-and-silky shine, but it also guards the hair against frizz and flyaways. My clients love it!" says Michael Sparks, celebrity hairstylist and co-owner of Cie Sparks Salon, whose clients include Meghan Markle, Anna Kendrick, Lena Dunham, Selma Blair and Courtney Cox.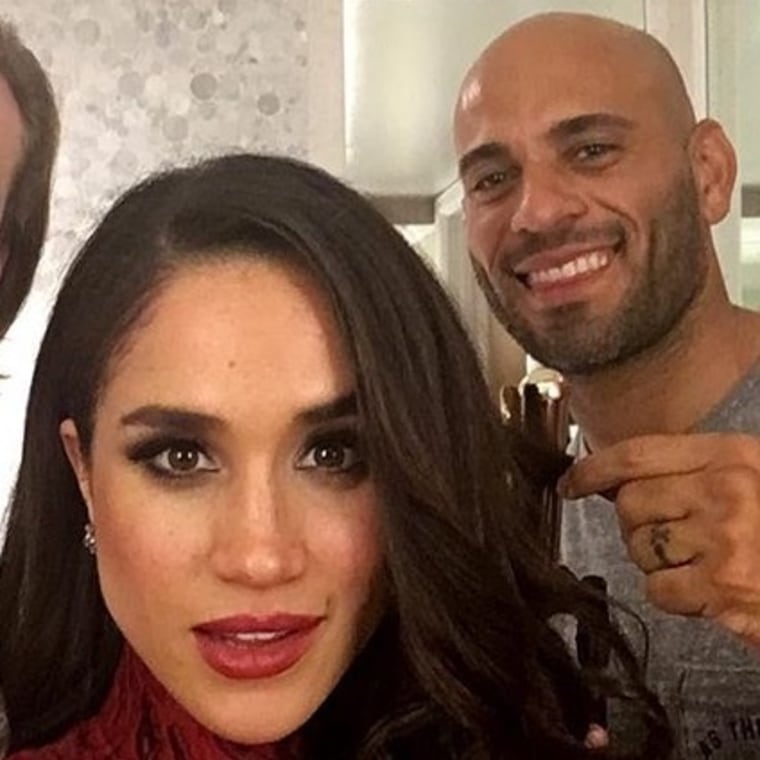 2. Nexxus Promend Split End Binding Leave In Creme, $18, Target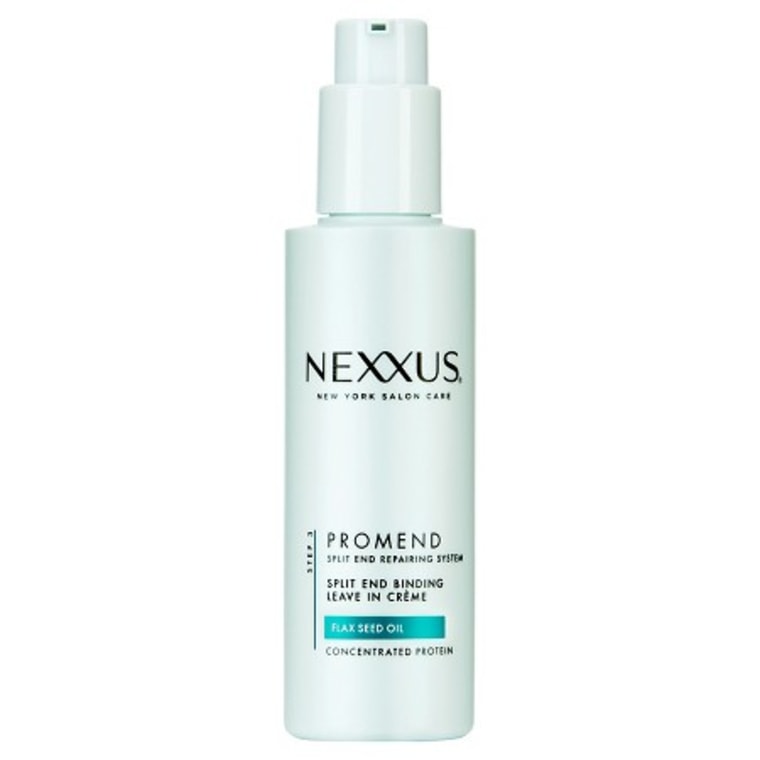 "Harsh winter conditions, like cold air and icy wind, can strip the outermost layer of the hair strand, making it rough and dry," says Sparks. "I suggest this leave-in treatment by Nexxus since the ingredients penetrate into the damaged hair follicle, repairing split ends and leaving my clients' hair soft and shiny."
3. L'Oreal Paris Hair Expertise EverCurl Hydracharge Leave-In Cream, $6, Target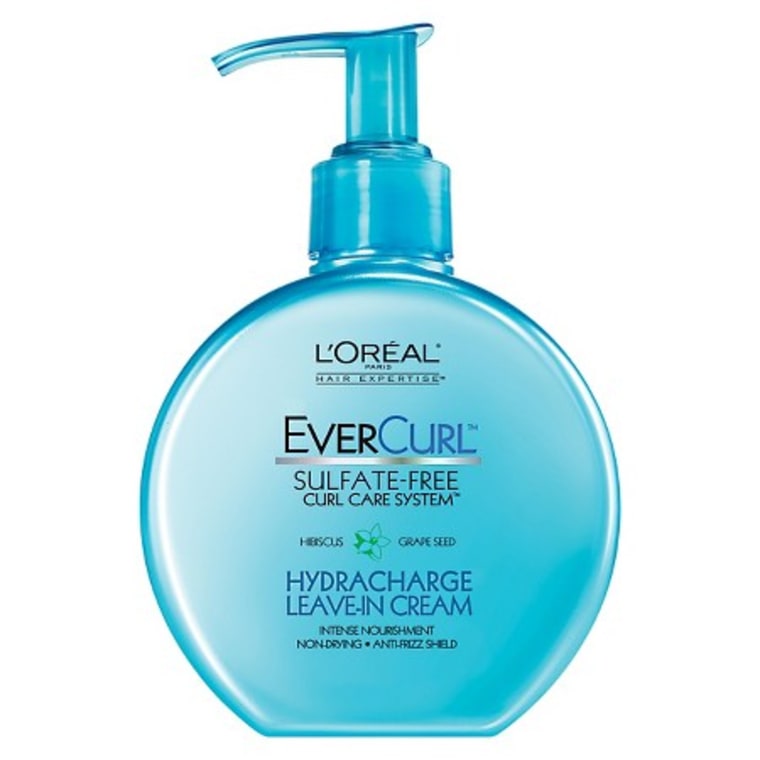 "I have a lot of clients who have curly hair and find it hard to style. The ingredients in this cream absorb into the hair shaft to nourish and create a barrier between the harsh weather conditions," explains Sparks. "You can apply this product on wet hair from root to end. For best results, blow dry with a diffuser. Not only does it lock in the product, but it gives you beautiful and effortless curls that can withstand the elements."
4. All Purpose No-Crack Hand Cream, $8, Amazon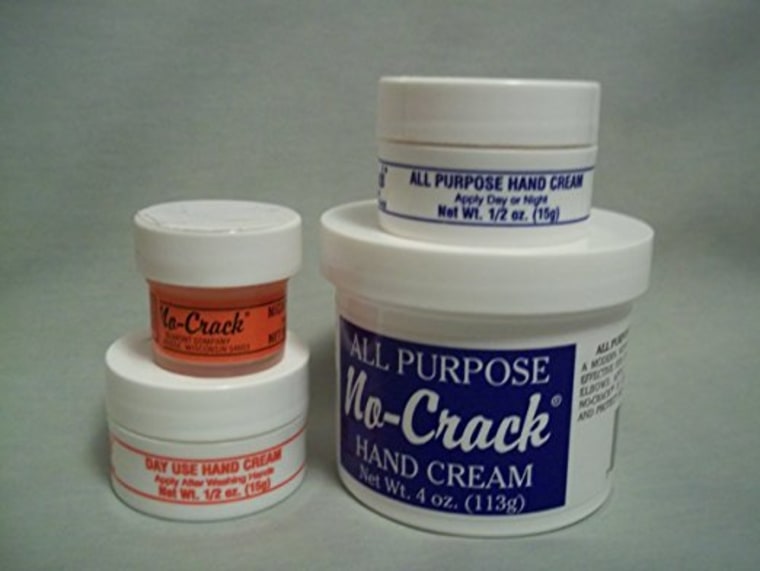 "The consistency of this hand cream would be great for getting a shiny, polished ponytail or a sleek updo. A dime-sized amount can also tame baby hairs or flyaways and add moisture to dry hair," says Sarah Potempa, celebrity hairstylist and founder of The Beachwaver hot tool.
RELATED: The 1 hair tool used on Victoria's Secret models — and where to buy it
5. Vitamin E Oil, $8, Walmart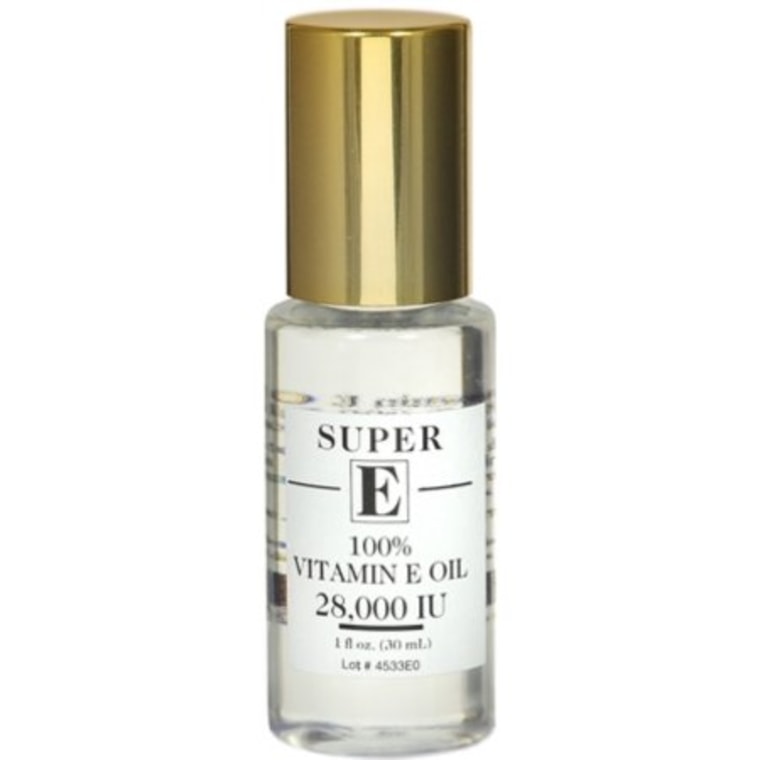 "Vitamin E is a great way to make hair more moisturized and shiny, especially in the colder months," says Potempa, whose clients include Lea Michele, Ashley Benson and Reese Witherspoon. "Massaging the oil into the scalp or through the ends of the hair will make it feel healthier and smoother. This is a great treatment for a DIY beauty night! Try using it on your hair at the same time as a face mask."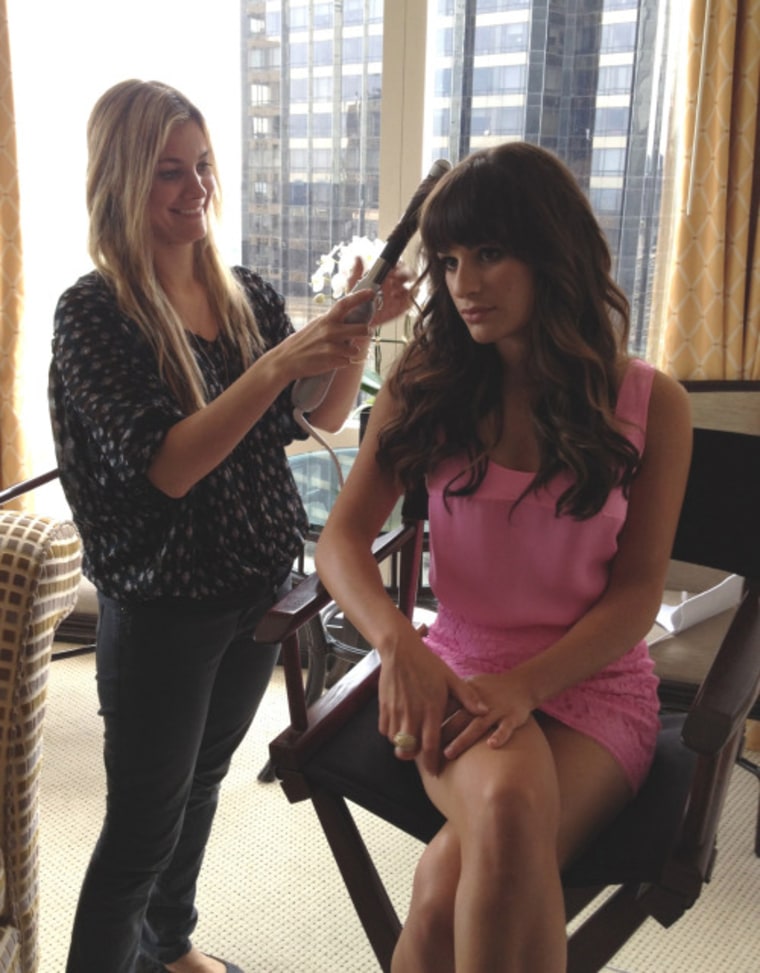 6. Aussie 3 Minute Miracle Moist Deep-Conditioning Treatment, $4, CVS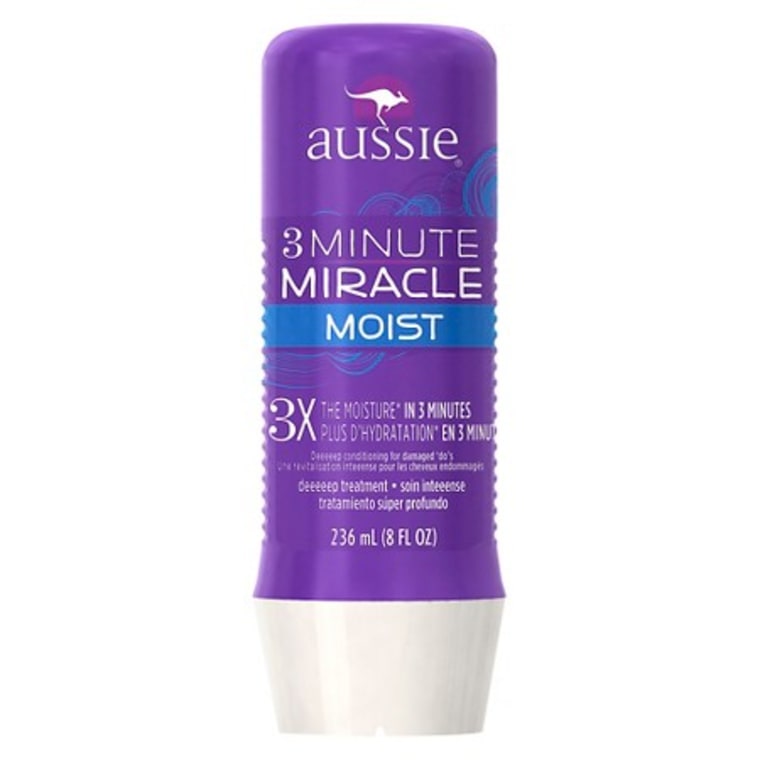 "It's great to use a deep conditioner weekly throughout the winter months, when hair is dryer than usual," explains Potempa. "It only takes three minutes and makes hair feel so soft and silky once you're out of the shower."
7. Infusium 23 Repair and Renew Leave-In Treatment, $8.79, Walgreens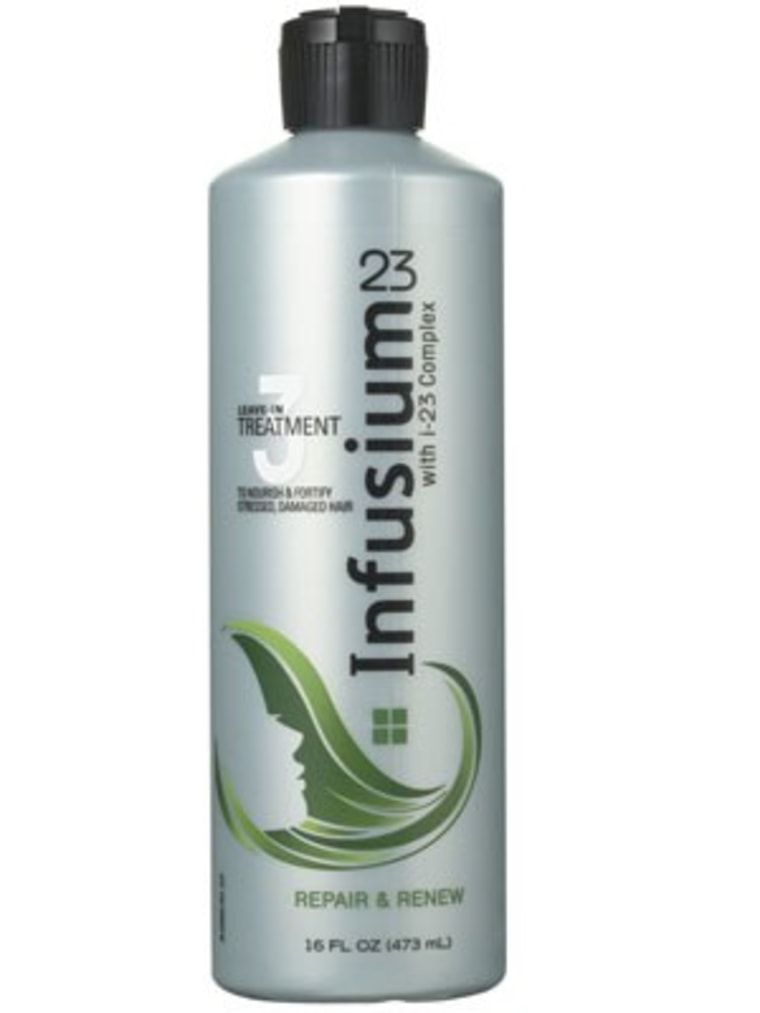 "This treatment is very good for hydrating the hair," says celebrity colorist Rita Hazan, whose clients include Jennifer Lopez, Beyonce, Katy Perry and Jessica Simpson.
9. Neutrogena T-Gel Therapeutic Shampoo, Target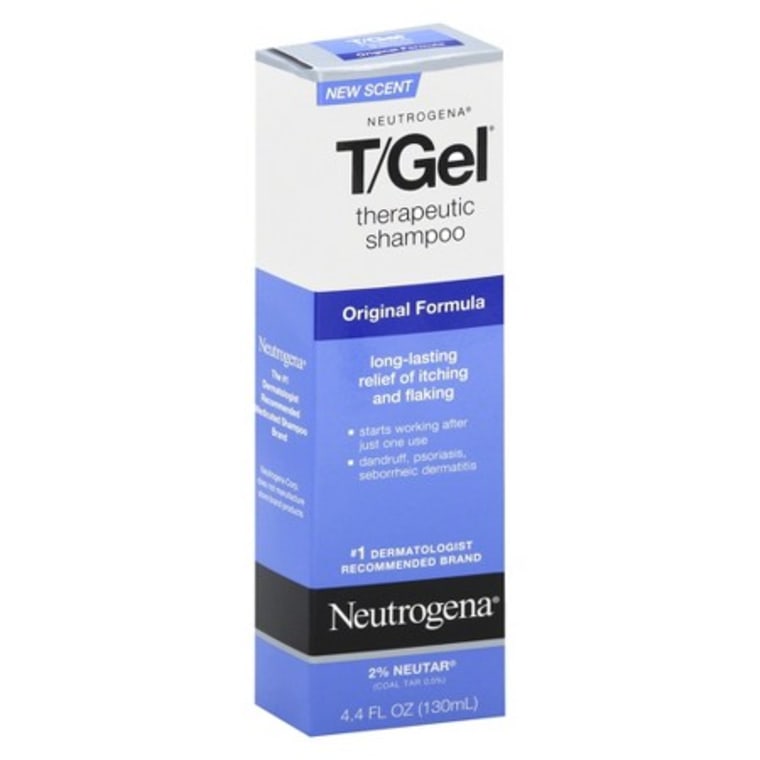 "This gel helps with your scalp in the cold, harsh months," says Hazan.
10. Bernard Jensen Dry Brush, $12.49, CVS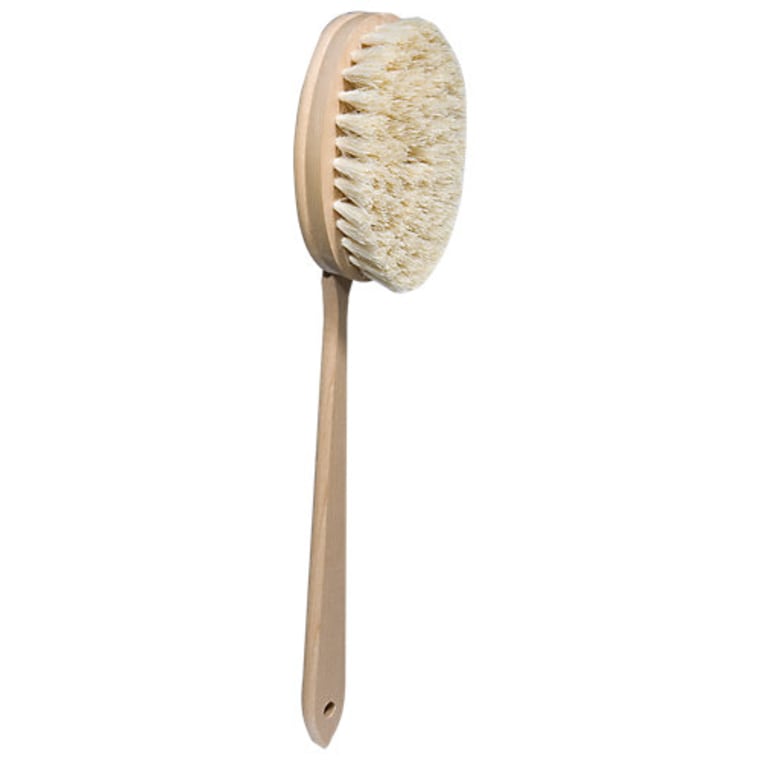 "Dry brushing is my favorite method of body exfoliation because it is multi-tasking: It's actually incredible as a cellulite treatment and increases elasticity. Start at the tops of the feet and brush upwards toward the heart. Spend extra time on areas that tend to be more stagnant, like the inner thigh, and don't forget to include the backs of the arms and the back," says Joanna Vargas, celebrity facialist and founder of Joanna Vargas Salon and Skincare Collection.
"Dry brushing immediately increases circulation, so you will feel warmer when you are done. Try it before you get into the shower in the morning and you will see a difference in your skin quality and cellulite in days."
11. Burt's Bees Facial Cleansing Oil with Coconut & Argan Oil, $15.99, Target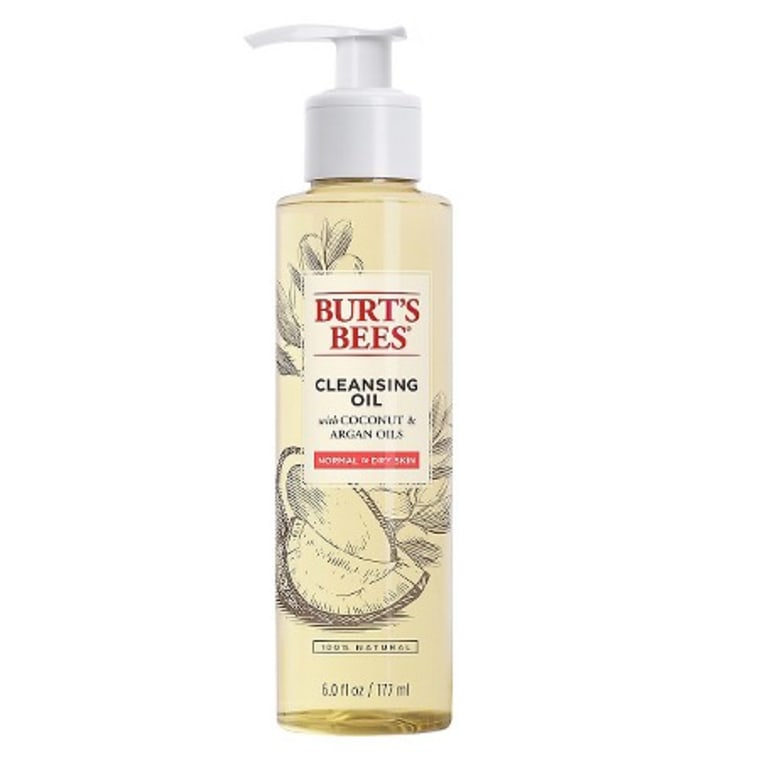 "Cleansing oil is great in winter because it's more gentle on the skin's delicate lipid layer and it will get makeup off without having to scrub the face too much," says Vargas.
12. La Roche-Posay Ultra Light Sunscreen Fluid Extreme, $30, Walgreens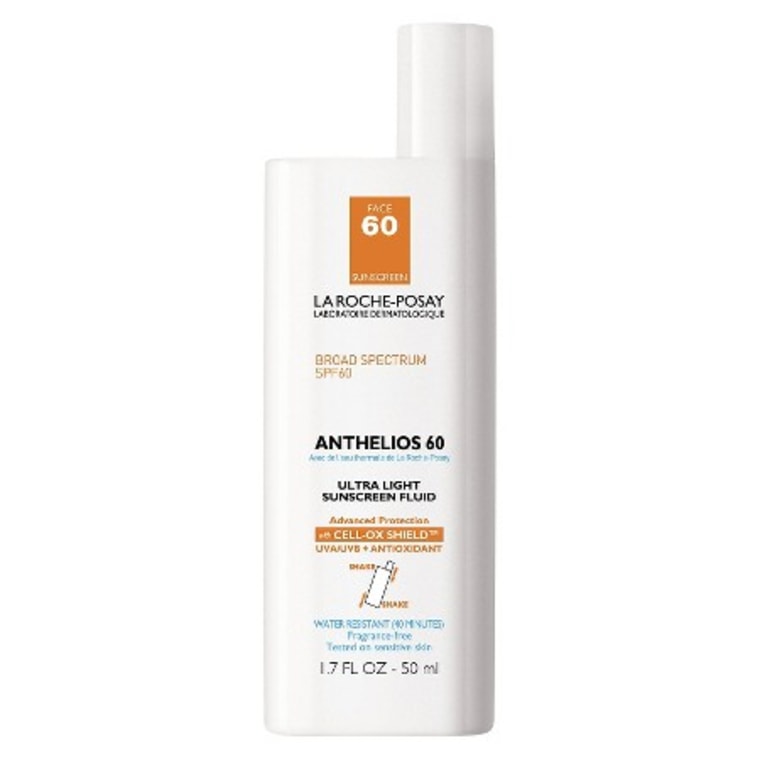 "The La Roche Posay sunscreen is great because it's made for sensitive skin. In the winter, you need something gentle, but effective at blocking the sun," says Vargas.
13. Aquaphor Original Ointment, $15, Walgreens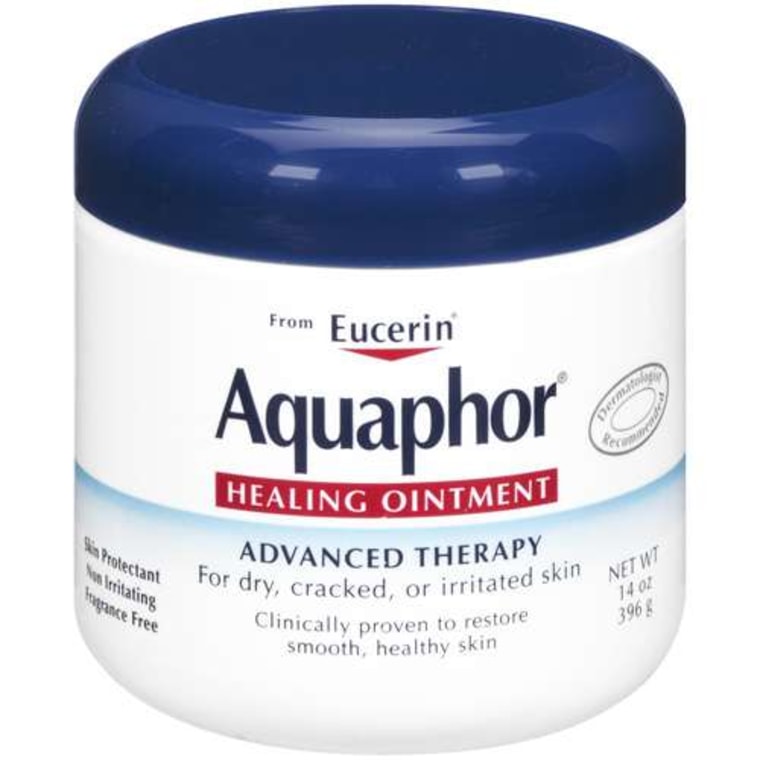 "There's an infinite number of ways to use this classic, but here are a few to get you started: hydrate lips, heal rough skin, sooth irritation and dryness, add a subtle, dewy highlighter on the skin and use as a sheer lipstick and cream shadow. A serious must-have," says celebrity makeup artist Vanessa Scali, whose clients include America Ferrera and Anna Kendrick.
14. Neutrogena Hydro Boost Water Gel, $19.99, Walgreens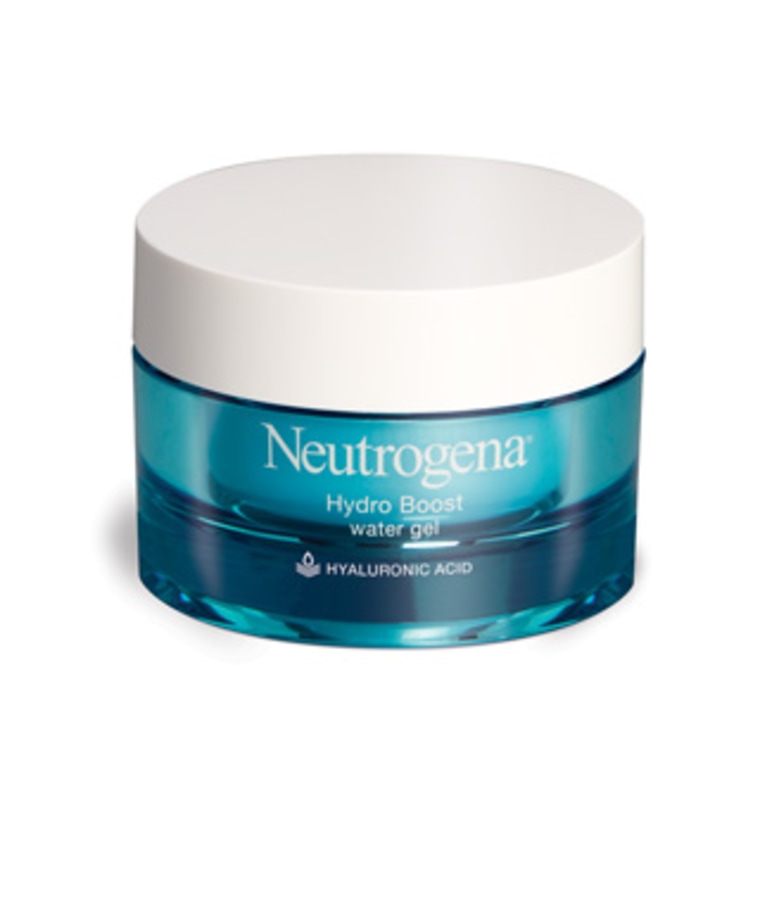 "This hyaluronic acid moisturizer is genius! Fragrance-free, dye-free, paraben-free, etc. It's a wonderful formula that really penetrates and hydrates instantly. It plumps the skin without leaving any film or residue behind," says Scali.
15. Heritage Store Rosewater, $7, Walmart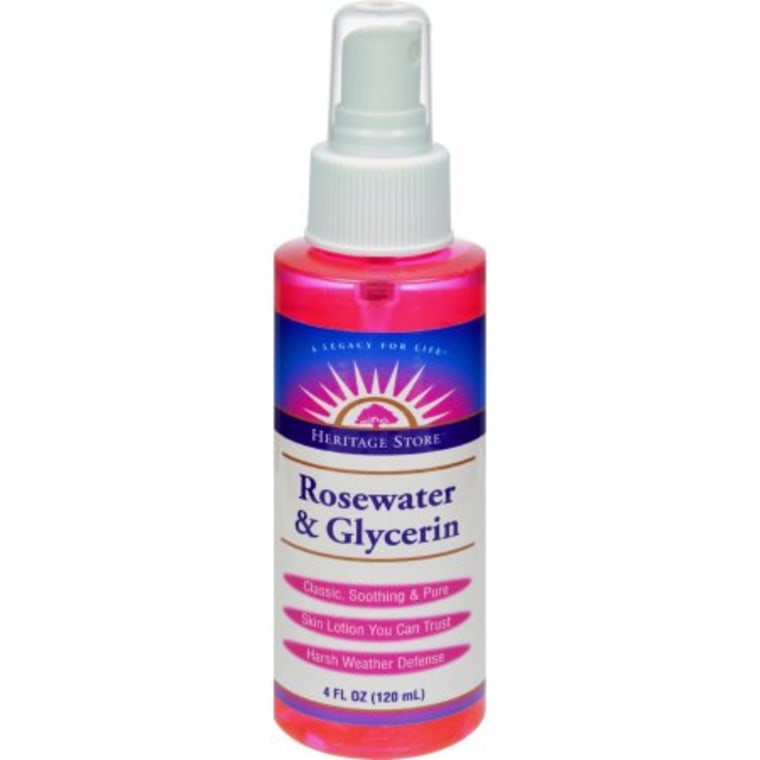 "Post or pre-makeup, this spray not only smells incredible but it is perfect for a quick, refreshing boost to the skin. I like to transfer it to a small atomizer for my hand bag and it's great for travel," says Scali.
RELATED: Chapped lips dos and don'ts straight from the experts
16. Burts Bee's Beeswax Lip Balm Two Pack, $5.49, Target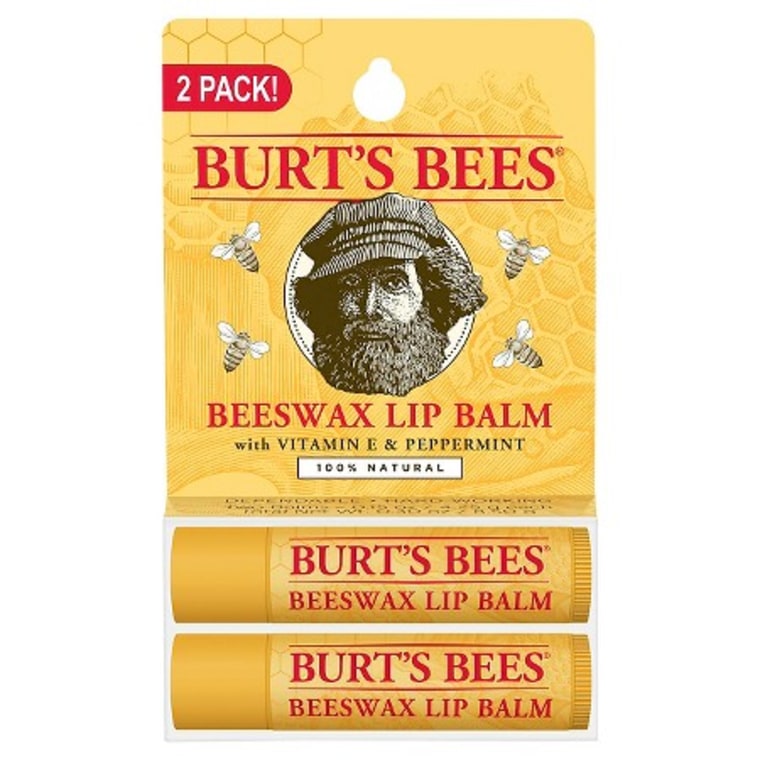 "This is a classic and a must-have in winter time. My favorite thing is that's it's not petroleum based like so many other lip balms. It has natural beeswax for conditioning and it is really moisturizing with a hint of peppermint oil," says celebrity makeup artist Robert Sesnek, whose clientele includes Hailey Baldwin, Hannah Davis Jeter and Chrissy Teigen.
17. Jergens Natural Glow Daily Moisturizer, $11.99, Target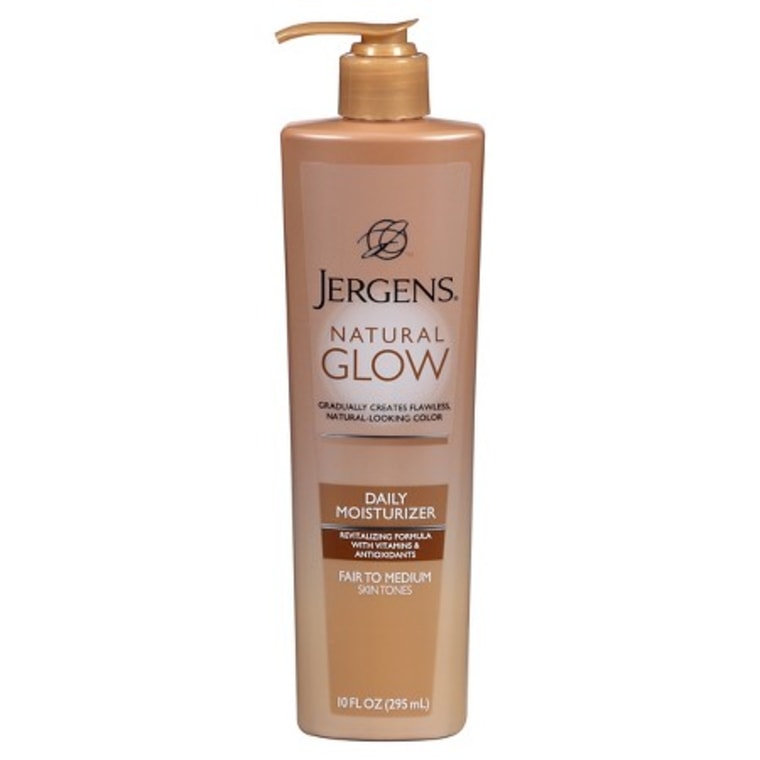 "My go-to winter body moisturizer is Jergens Natural Glow Daily Moisturizer. Almost all of my clients complain about feeling paler and looking unhealthy during the winter months. This delivers 'real' looking color, comes in fair to medium or medium to dark and really hydrates to make skin look healthy, glowing and alive," says Sesnek.
18. Cetaphil Skin Cleanser, $14, Ulta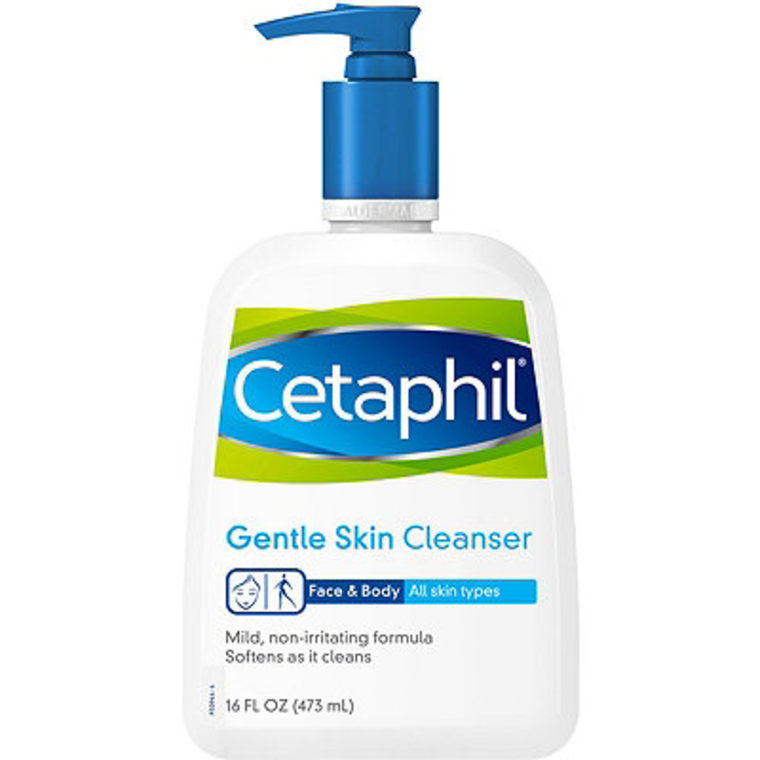 "Cetaphil skin cleanser is another must-buy. It's so gentle on the skin, especially during the winter months when skin is dry or chapped," says Sesnek.
19. EOS Lip Balm, $2.99, Target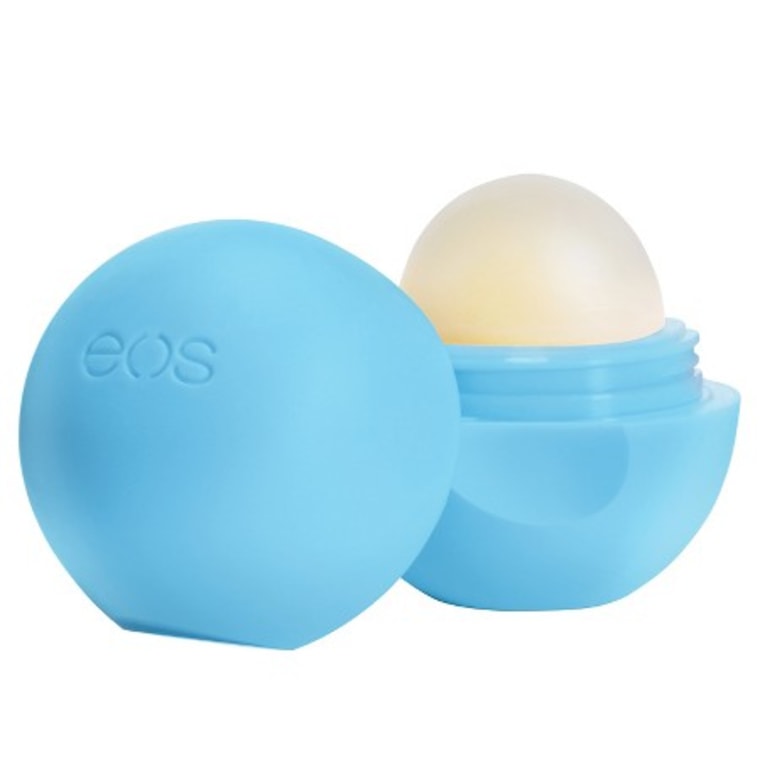 "I love a multi-use product, such as EOS lip balm," says hairstylist Christian Wood, whose clients include Olivia Munn and Isla Fisher. "You can rub a little into your fingers and warm it up with your hands and use to smooth out flyaways or dry, split ends."
20. Redken All Soft Shampoo, $14.99, CVS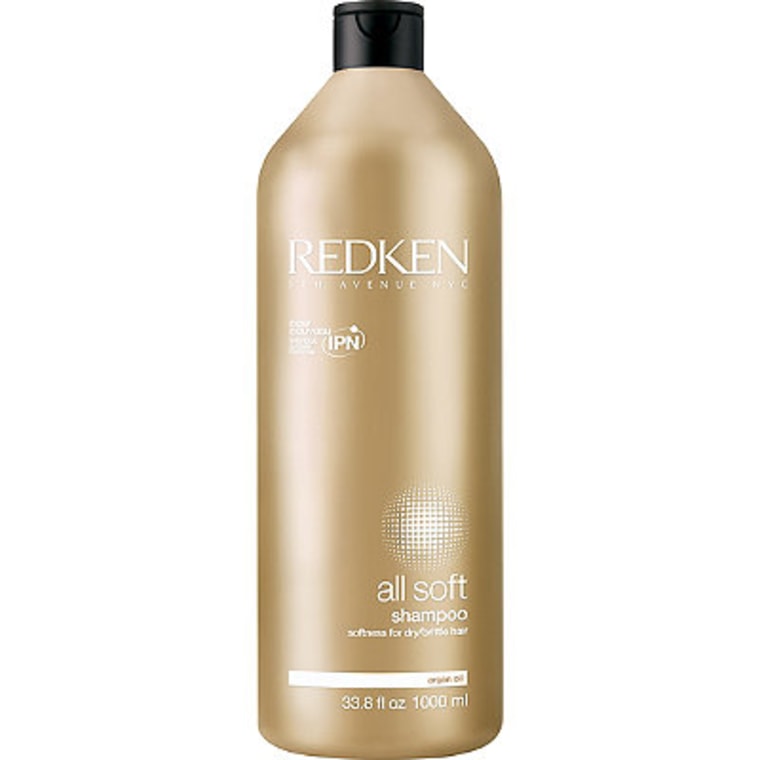 "My favorite shampoo and conditioner can be purchased at drugstore," says hairstylist David Stanwell, whose clients include Lucy Hale and Nikki Reed. "With the colder season starting, it's especially good to make sure you moisturize hair and keep it soft so it doesn't become brittle when styling."