While there are plenty of differing opinions when it comes to beauty and makeup looks, skin and body care is pretty straightforward: We all want clear, glowing, red-carpet-worthy skin without the celebrity price tag.
Thanks to these body and skin care gems from the drugstore, it's possible!
TODAY teamed up with our friends at People magazine to help you figure out which drugstore skincare products are worth adding into your beauty routine. Our team of testers tried out masks, cleansers, makeup removers and moisturizers over two weeks to bring you the best of the best skin care products for the second annual PEOPLE and TODAY Beauty Awards.
Skin care winners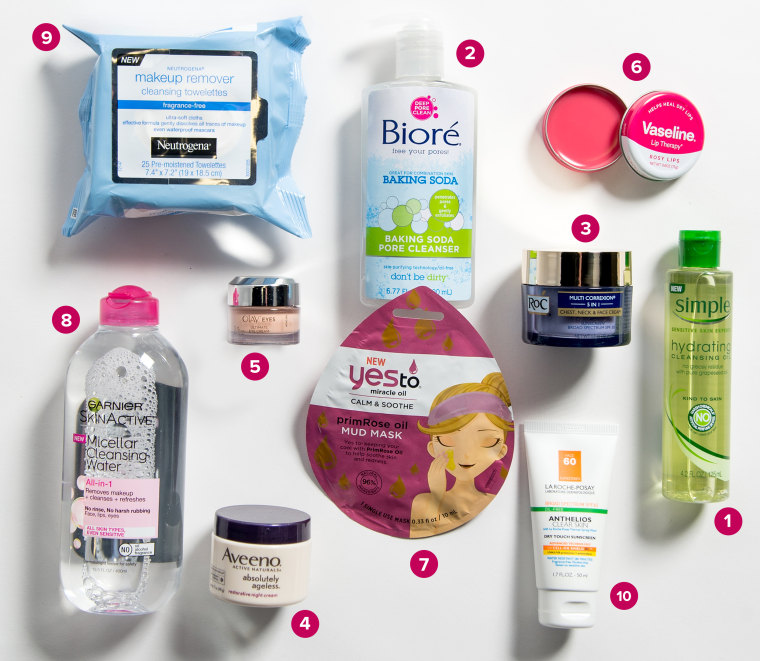 RELATED: 13 best drugstore makeup items from the People and TODAY Beauty Awards
1. Simple Hydrating Cleansing Oil, $13, ULTA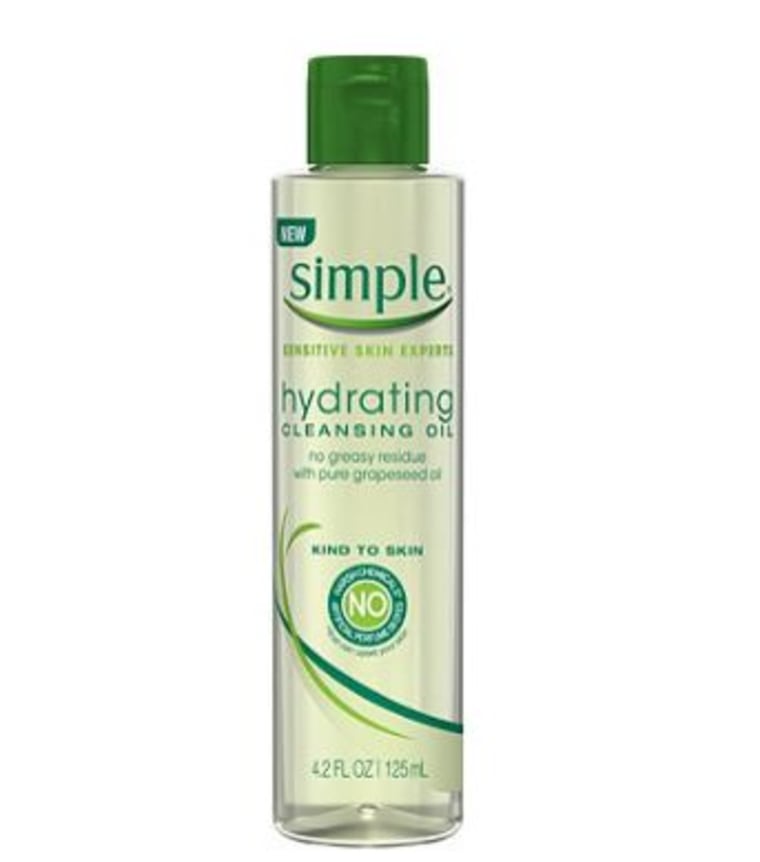 This cleansing oil is said to be able to remove even the toughest products without stripping or irritating the skin. And that's music to our ears! One tester claimed it worked just as well as the oil her dermatologist recommended, which is four times the price.
2. Biore Baking Soda Pore Cleanser, $6, Target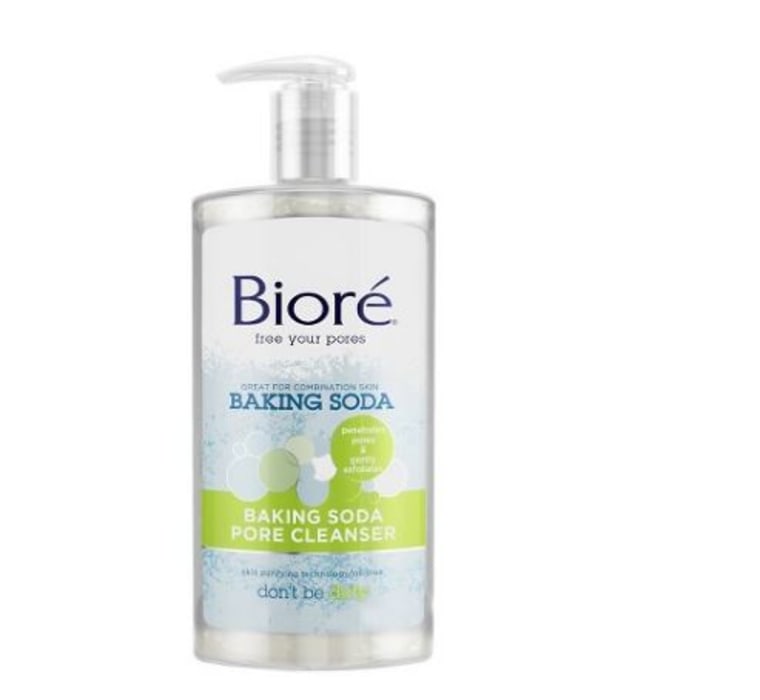 Looking for deep-cleaning cleanser? The search is over. Thanks to tiny baking soda crystals, this cleanser exfoliates while remaining gentle — perfect for combination or oily skin. One of our testers said she's adding it into her daily routine since it cleared up her breakouts. Sign us up!
RELATED: Best drugstore hair products from the People and TODAY Beauty Awards 2016
3. ROC Chest, Neck and Face Cream SPF 30, $27, ULTA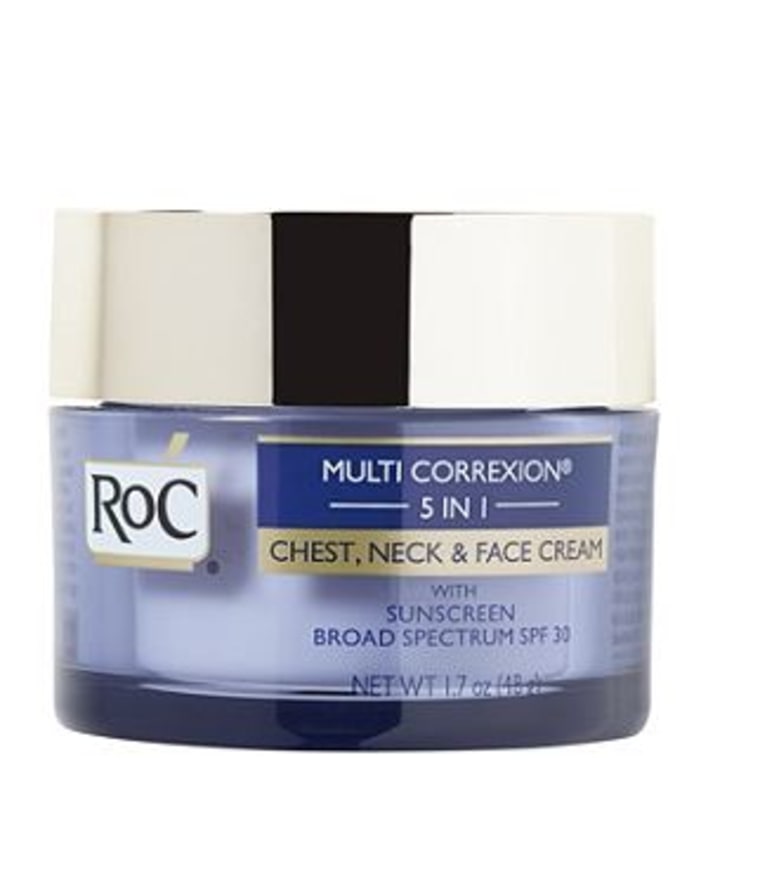 With SPF 30 included, this moisturizer is great for protecting your face, neck and chest. Our testers loved the luxurious feel of this drugstore product.
4. Aveeno Absolutely Ageless Restorative Night Cream, $15, Target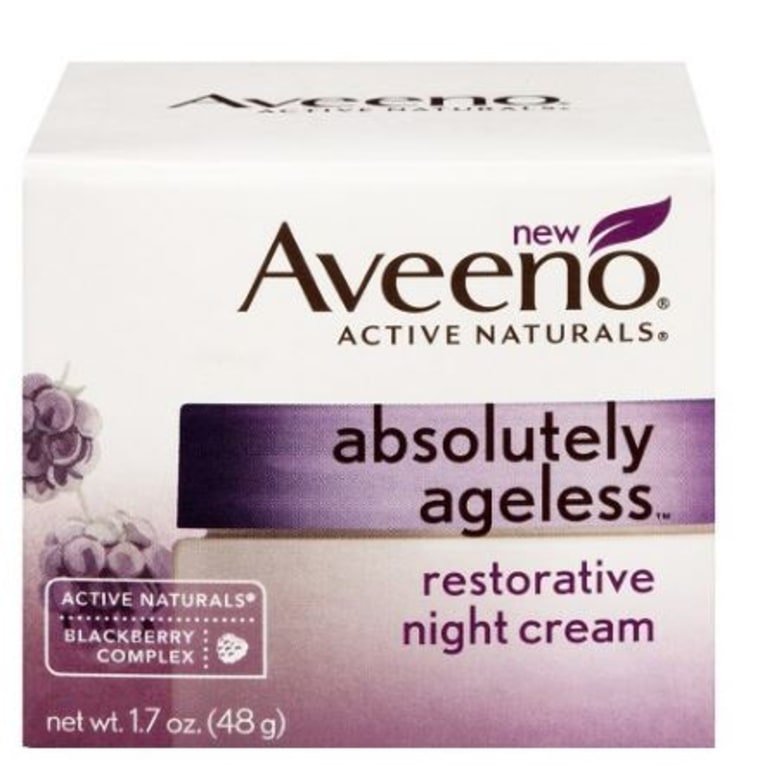 Even the driest skin can be nourished overnight thanks to this cream. It also helps with fine lines and wrinkles. Talk about a win-win!
5. Olay Eyes Ultimate Eye Cream, $22, Walmart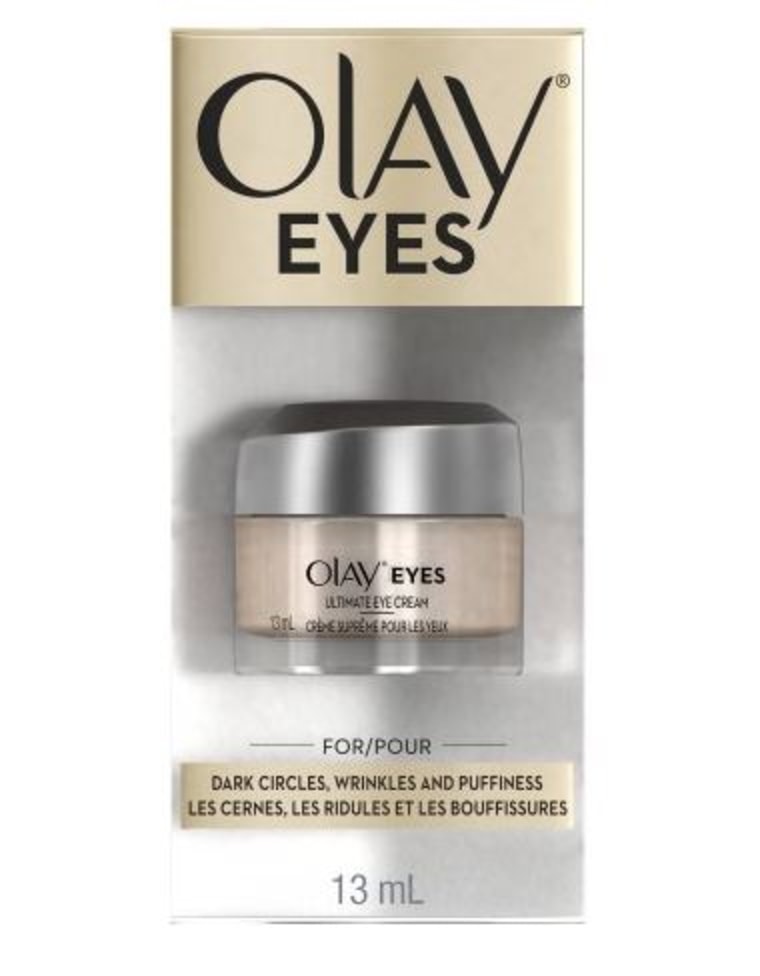 Get rid of dark circles, wrinkles and puffiness with just one product. This peach-colored cream even brightened the under-eye area for our testers. Could this be the secret to looking more awake in an instant?
RELATED: See the full list of winners from the People and TODAY Beauty Awards
6. Vaseline Lip Therapy Rosy Lips Lip Balm, $3, Target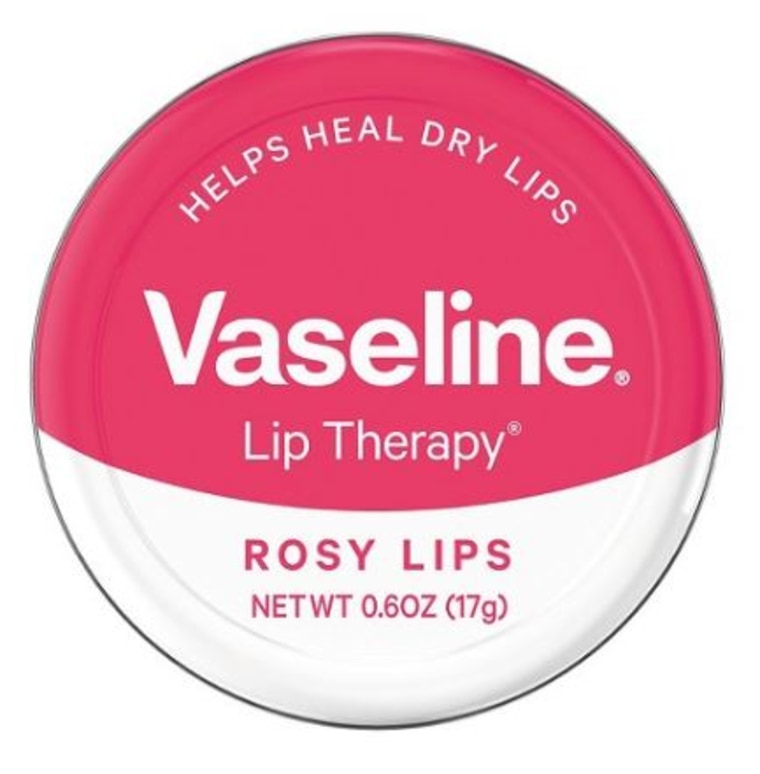 Give your lips a natural, glossy shine with this balm. And did we mention the packaging is pretty cute, too?
RELATED: 25 drugstore skincare products that top celebrity specialists love
7. Yes To Primrose Oil Single Use Mud Mask, $3, ULTA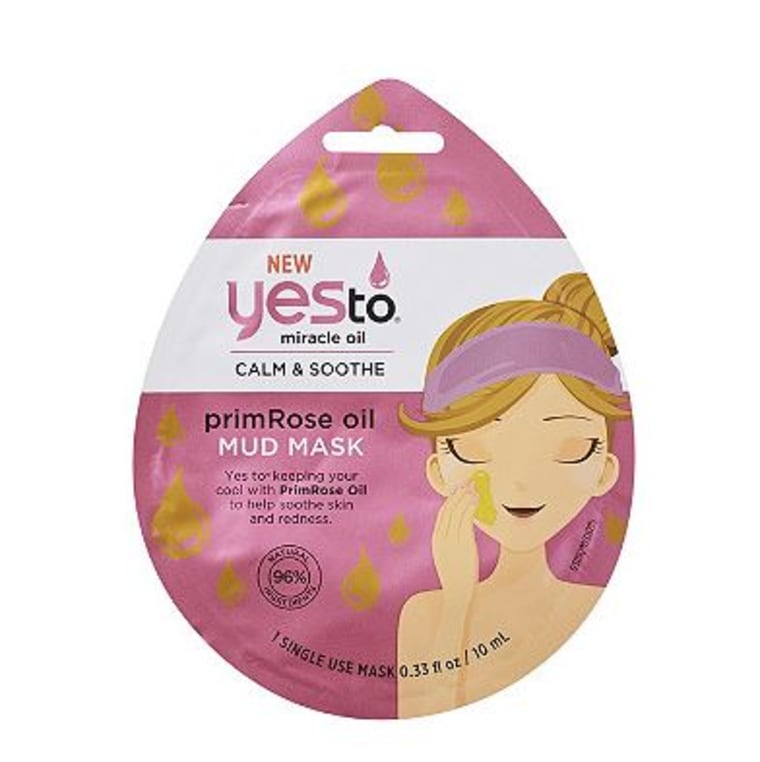 Hydrate your skin and soothe redness with this single-use mask. Testers commented on how smooth their skin looked immediately after using it. Sounds like we'll be adding this to our beauty routine before a night out!
8. Garnier SkinActive Micellar Cleaning Water and Makeup Remover, $9, ULTA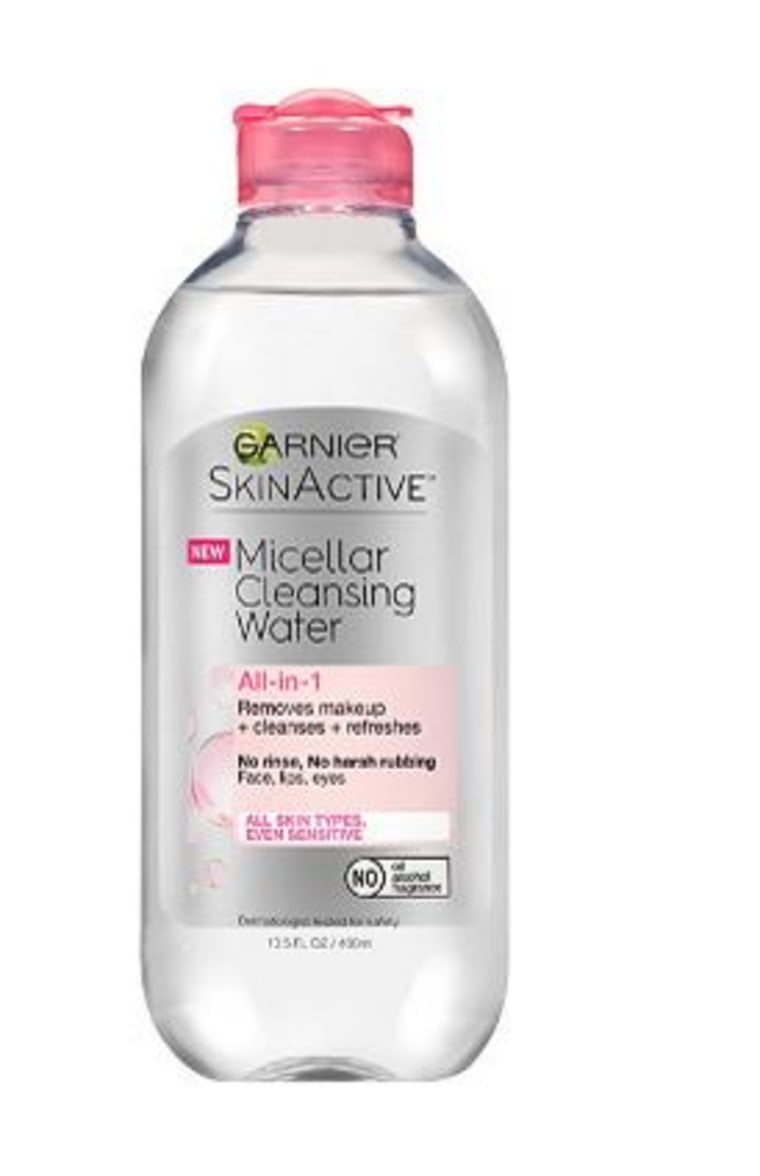 The best part about this product? There's no harsh rubbing required! It will remove oil, dirt and makeup in one simple swipe. Testers loved its refreshing feel.
9. Neutrogena Fragrance Free Makeup Remover Cleansing Towelettes, $7, ULTA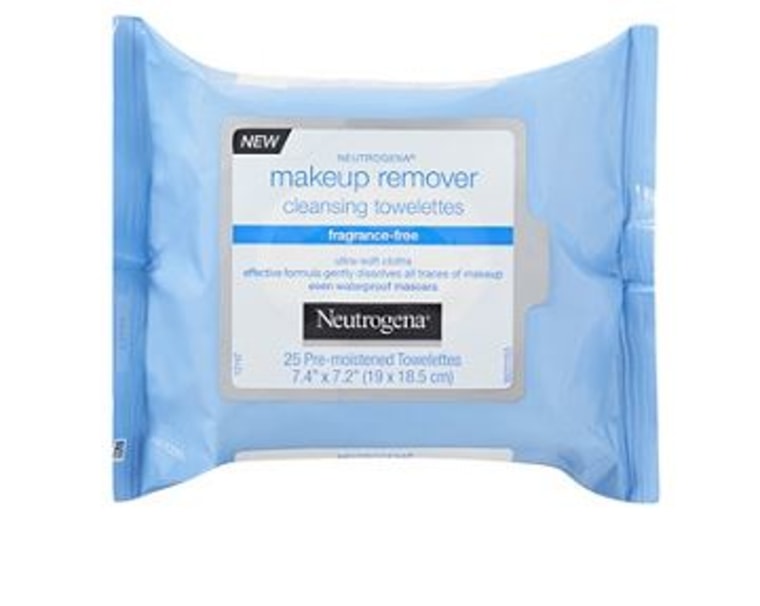 Thanks to the fragrance-free formula, these wipes can be used on even the most sensitive skin. Testers reported that these wipes are strong enough to even remove waterproof makeup, proving that some products are classic for a reason.
RELATED: 9 drugstore makeup removers that celebrity experts give a stamp of approval
10. La Roche Posay Anthelios 60 Clear Skin Dry Touch Sunscreen, $20, Target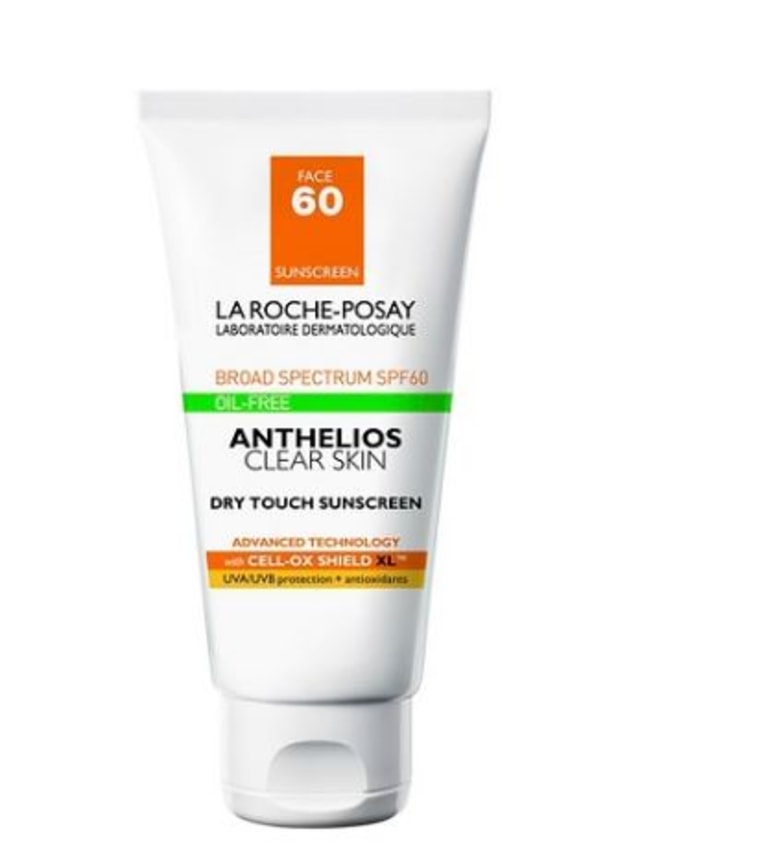 This sunscreen is 100 percent oil-free and with a dry texture to avoid causing breakouts. It's SPF 60, so you'll get the utmost protection while still maintaining clear skin. Consider this your new go-to.
Body care winners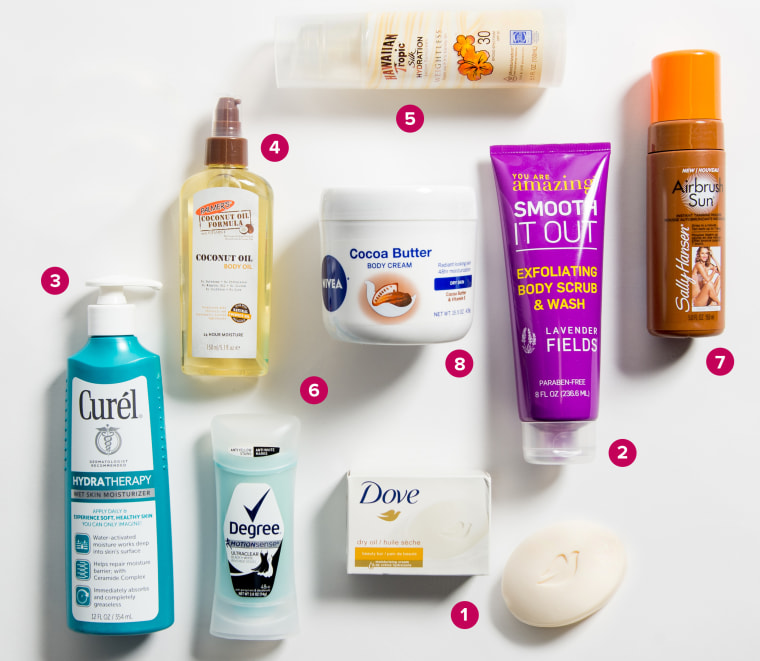 RELATED: Best drugstore makeup from the People and TODAY Beauty Awards 2016
1. Dove Dry Oil Beauty Bar, $6, Walmart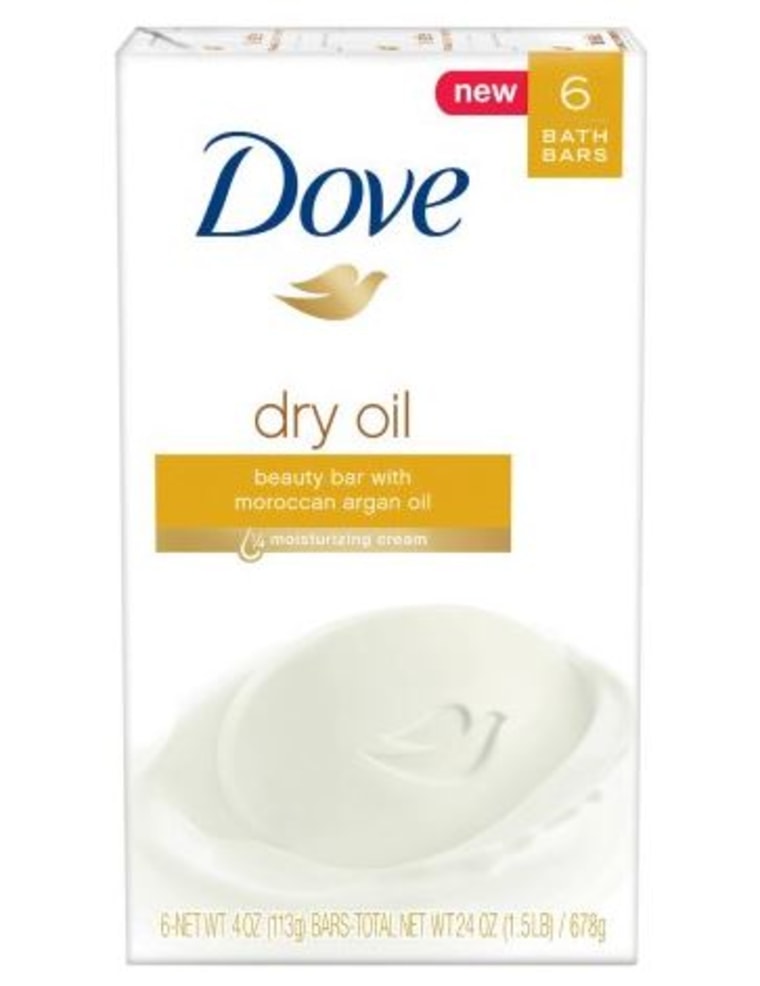 Think bar soap will dry out your skin? Well, this soap is about to change your mind. It's packed with moisturizing cream and argan oil, so your skin will feel silky soft after a shower.
2. You are Amazing Lavender Fields Exfoliating Body Scrub and Wash, $4, Target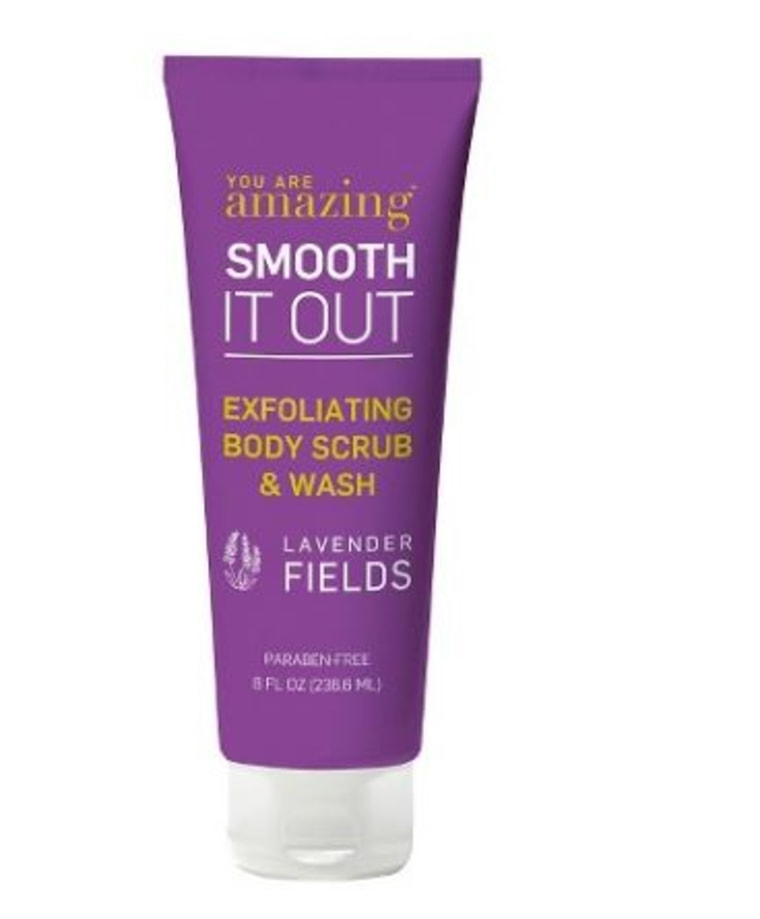 With scents like coconut water, vanilla bean and mango papaya, this body wash will bring a tropical oasis to your shower. The microbead-free formula still cleanses pores and removes dry skin and, as an added plus, the brand donates to the UN foundation Girl Up each time a product is sold. Now that's a purchase you can feel good about.
3. Curel Hydra Therapy, $11, Target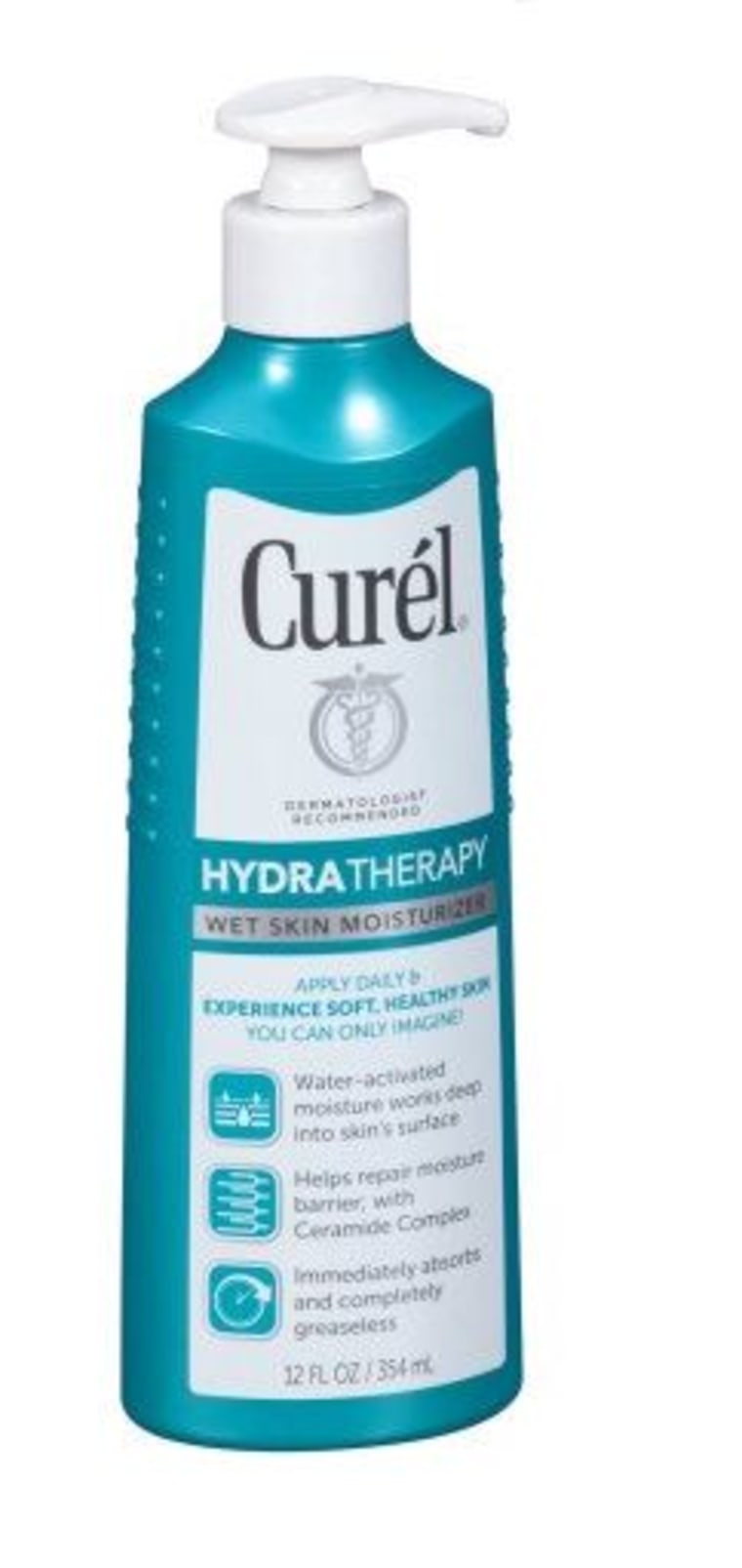 There's no need to wait until after the shower to apply lotion with this product that seeps right into wet skin. Use it right in the shower and you'll never forget to moisturize again. Bye-bye, dry winter skin!
4. Palmer's Coconut Oil Formula Body Oil, $7, Walgreens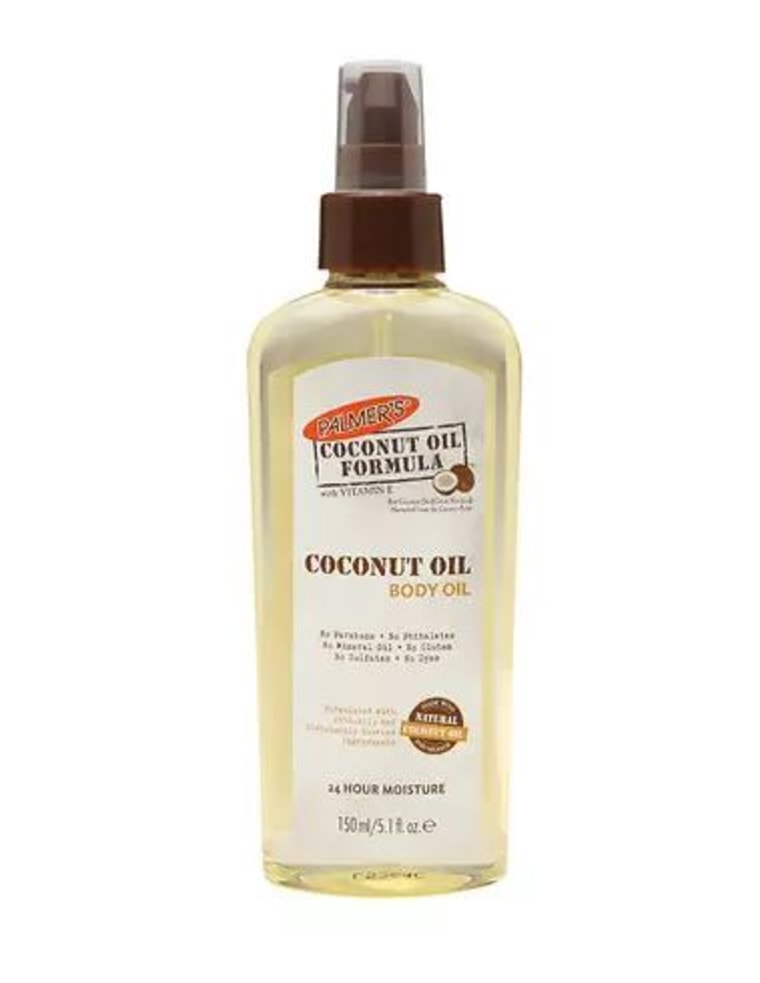 It's no secret that coconut oil can do amazing things for your skin. One tester noted that this oil left her skin with a radiant finish that lasted all day.
RELATED: 50 ways to use coconut oil around your house
5. Hawaiian Tropic Silk Hydrating, $10, ULTA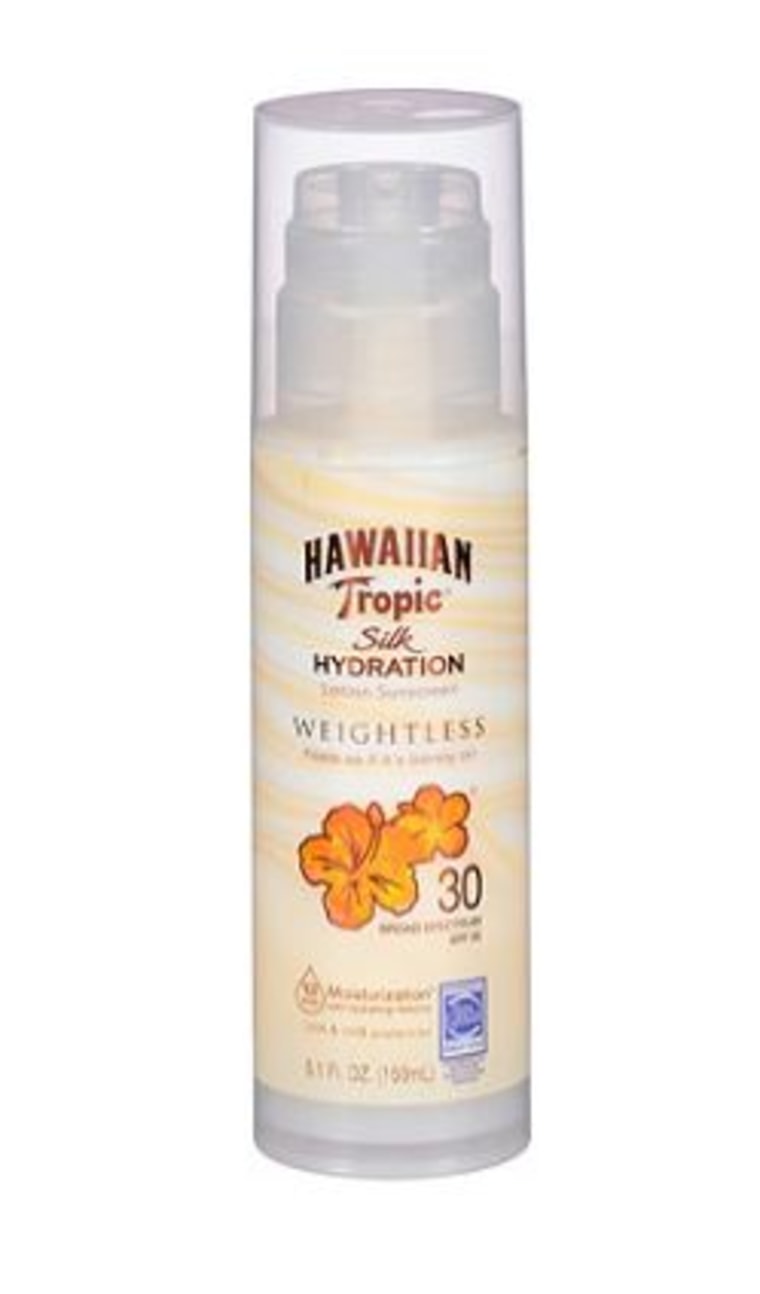 This weight-less, non-greasy sunscreen can be worn right under your makeup. Plus, it has the wonderful scents of pineapple and coconut, so you'll smell like a tropical vacation while protecting your skin.
RELATED: 7 tips to look for when you shop SPF
6. Degree Ultra Clear Black + White Antiperspirant and Deodorant, $4, Target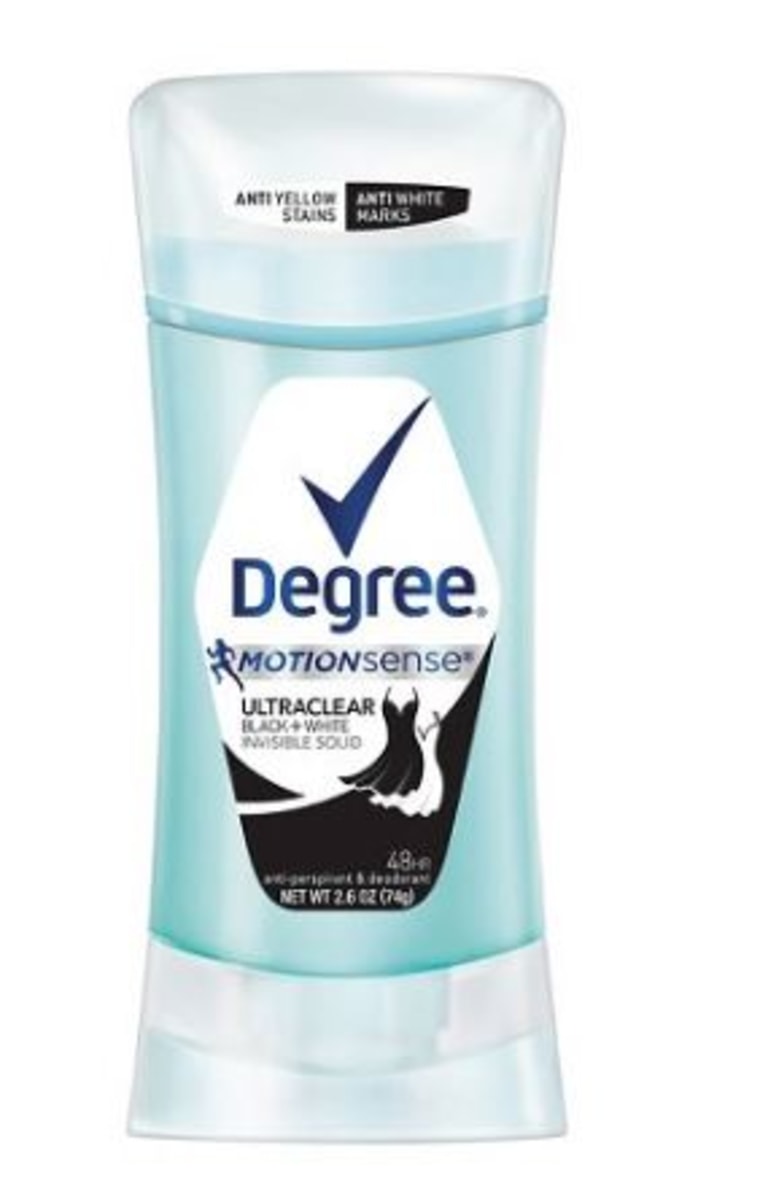 There's nothing more annoying than those yellow sweat stains on white blouses and T-shirts. This deodorant will prevent those icky stains and even help you avoid white marks on dark clothes. And testers reported that this deodorant worked all day!
7. Sally Hansen Airbrush Sun Tanning Mousse, $12, Target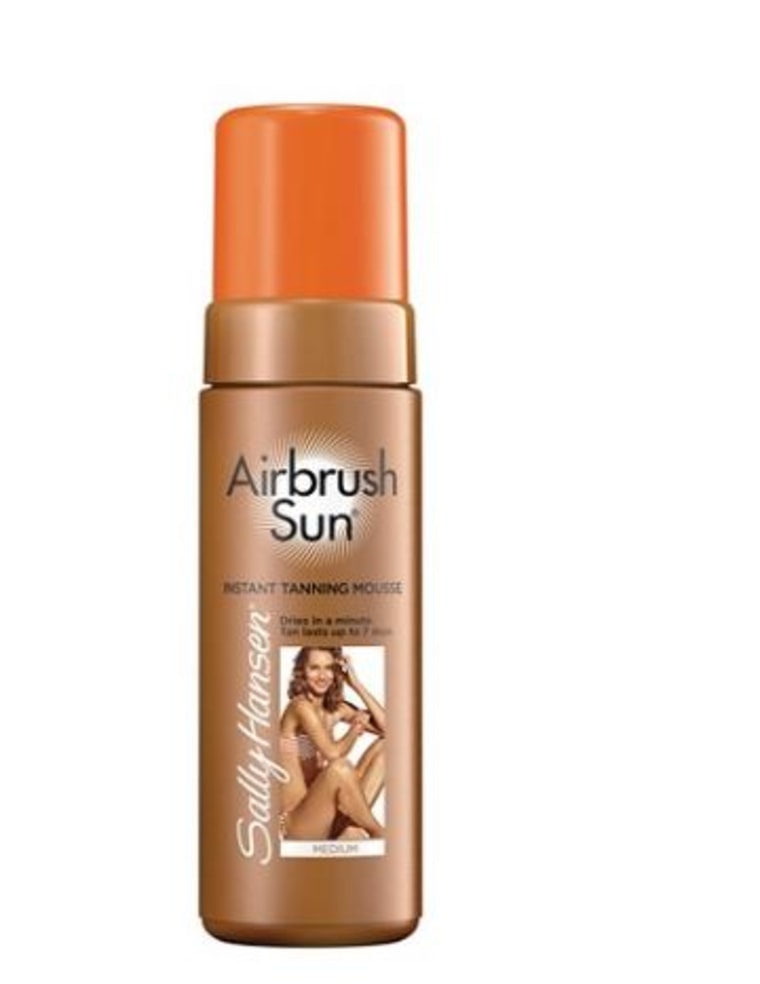 Can't get to the beach? No problem! This mousse will give you a streak-free, flawless tan. Our testers thought it gave them the same airbrush finish as a professional fake tan.
RELATED: How to apply self tanner like a pro
8. NIVEA Coca Butter Body Cream, $7, Walmart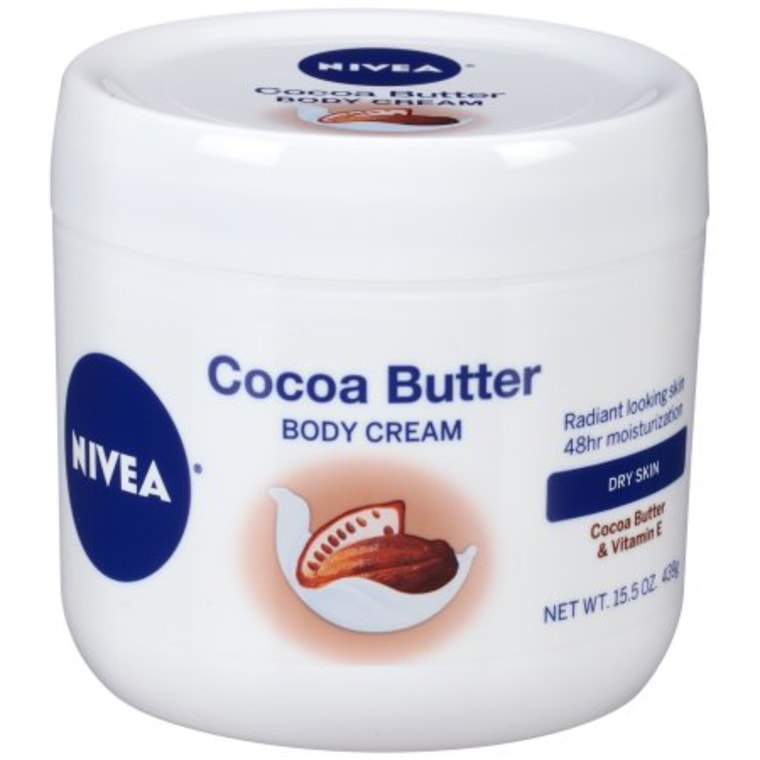 This is a must-buy for very dry skin! Our testers loved how even though it has a very thick and creamy texture, it didn't feel sticky or greasy on the skin.