Makeup and skin care products don't have to break the bank, which no one knows better than a professional makeup artist.
We reached out to a few celebrity favorites to find out which drugstore finds they hoard in numbers and, of course, why they love them so much.
RELATED: 29 drugstore hair products celebrity stylists and colorists swear by
Sir John, celebrity clients include: Lady Gaga, Beyonce, Joan Smalls
1. Coconut oil, $6, Walmart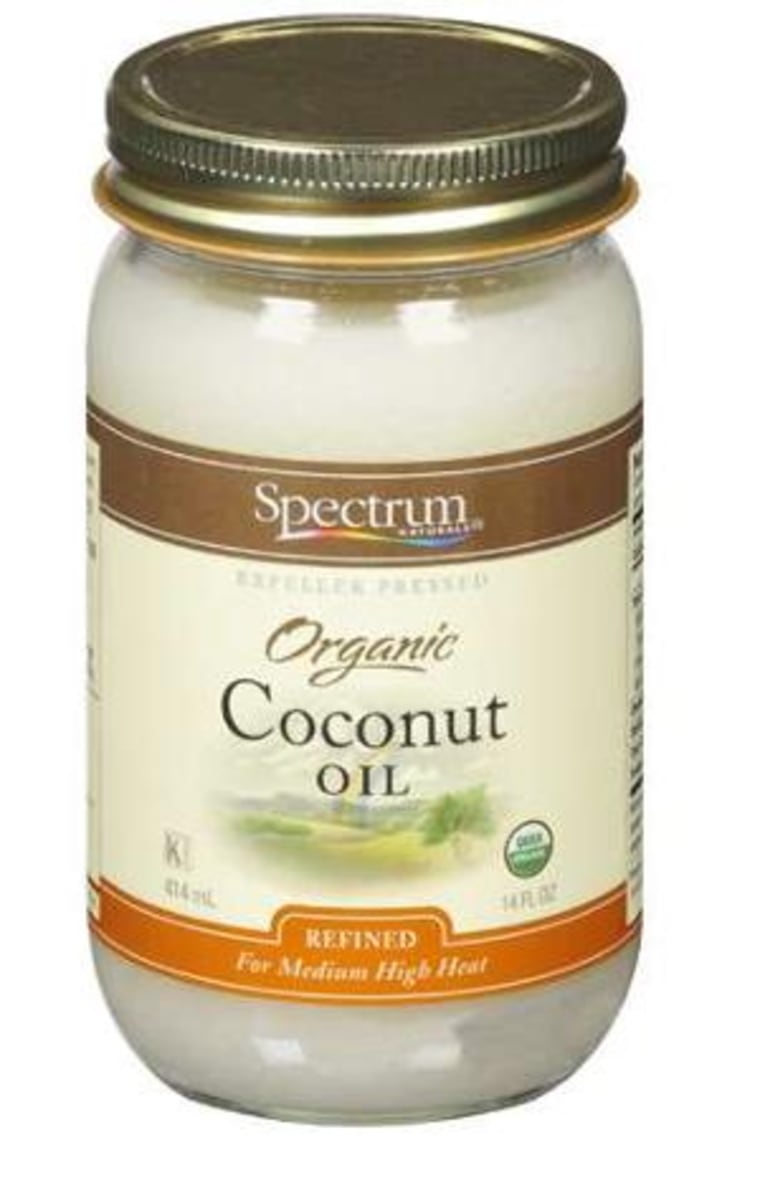 "I love to use coconut oil to prep dry skin. It is super moisturizing!"
2. Q-Tip Precision Tips, $3, Walmart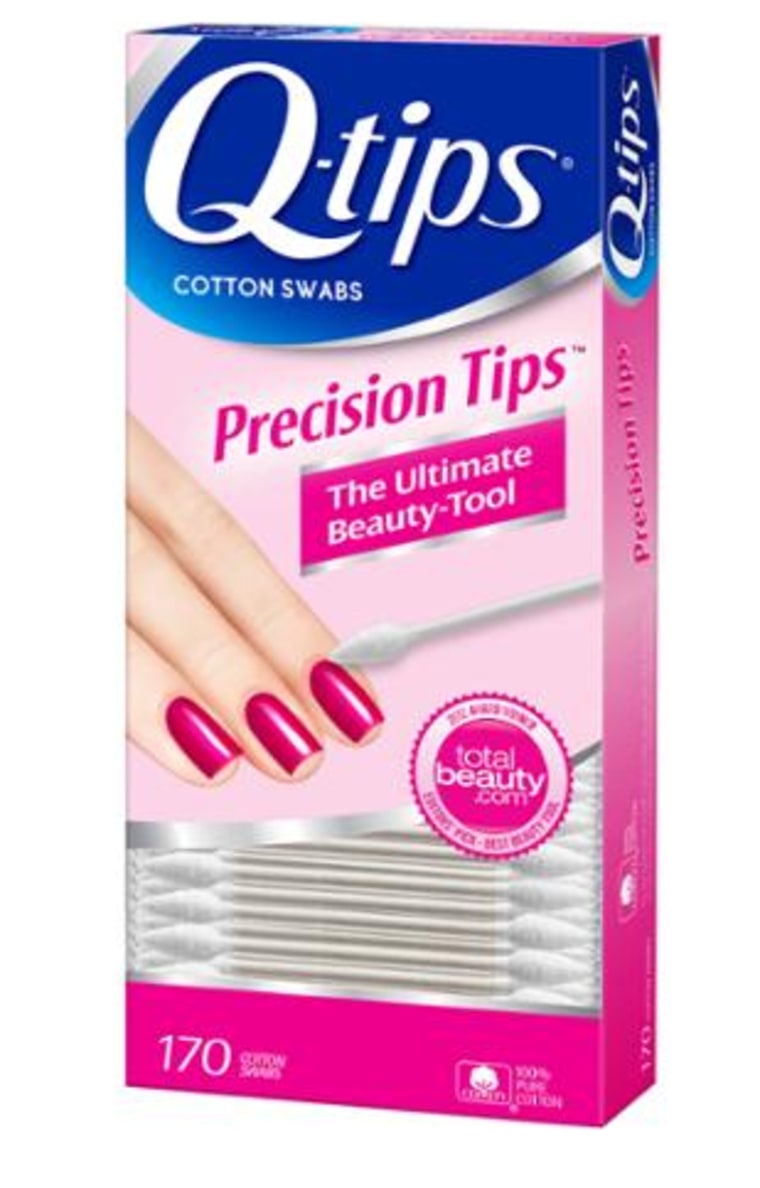 "Pointed Q-Tips are the tool in every makeup artist's kit; the pointed version is great for a winged liner look."
3. Rose Oil, $11, Amazon

"I love, love, love rose oil! It is a great product to help repair skin, but also helps plump the skin and smells amazing. I honestly use rose oil on every single one of my clients to prep their skin before makeup application."
RELATED: I tried a trendy peel-off lip stain — and here's what happened 10 hours later
Joanna Schlip, celebrity clients include: Ellen Pompeo, Zooey Deschanel, Alyssa Milano, Megan Fox
4. Ardell Duralash- Flare Medium Black, $3, Walgreens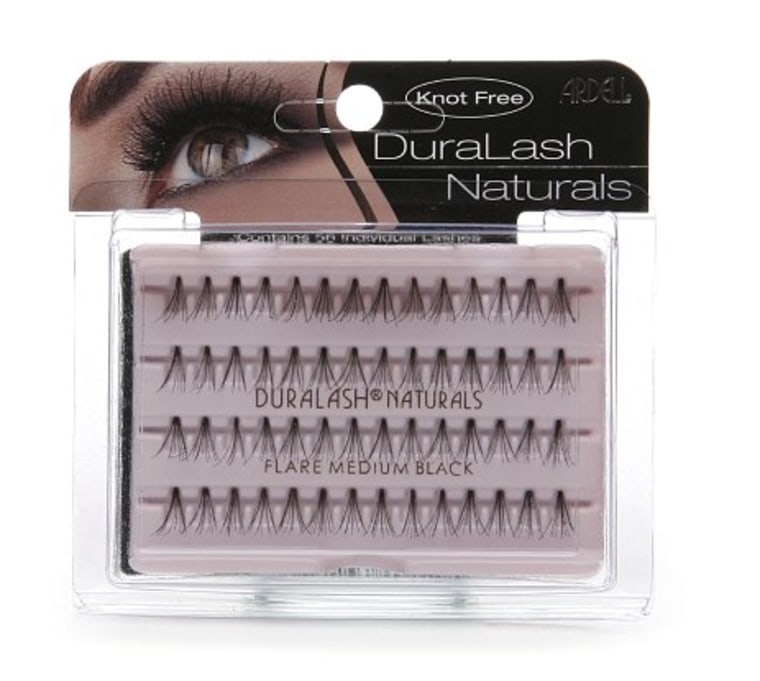 These are "easy to use and great to intensify the tips of lashes."
Carole Colombani, celebrity clients include: Jourdan Dunn, Lea Seydoux
5. Avene Thermal Spring Water, $11, Walgreens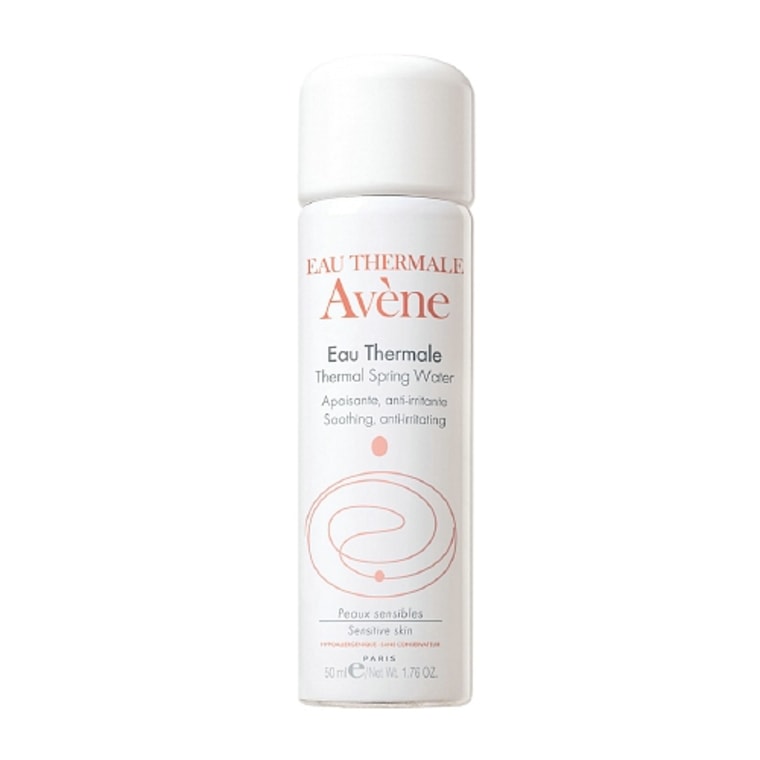 "This product is great for setting makeup, or refreshing skin for a studio touch up. Spray on your brushes to turn powder eye shadow into a wet look."
RELATED: 15 travel-sized drugstore buys used by celebrity makeup artists
Allison Brooke, celebrity clients include: Whitney Port, Cosmopolitan magazine, "New York Live"
6. Wet N Wild MegaEyes Cream Eyeliner, $4, Walgreens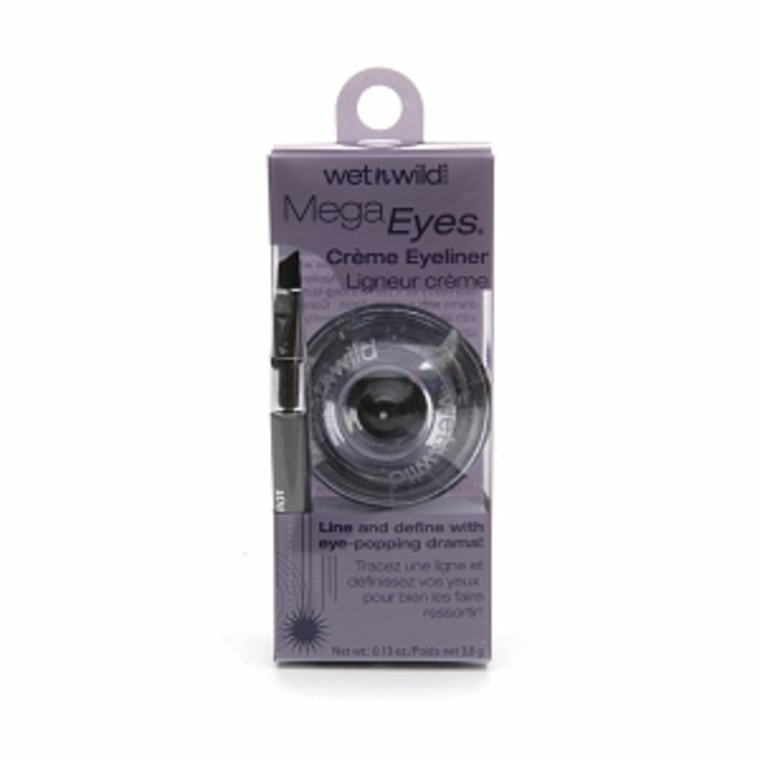 "This smooth and creamy eyeliner glides on easily and is extremely pigmented. Use it for a crisp wing or even as a base underneath eye shadow."
7. Kiss Ever EZ Lash Trio, $6, Walgreens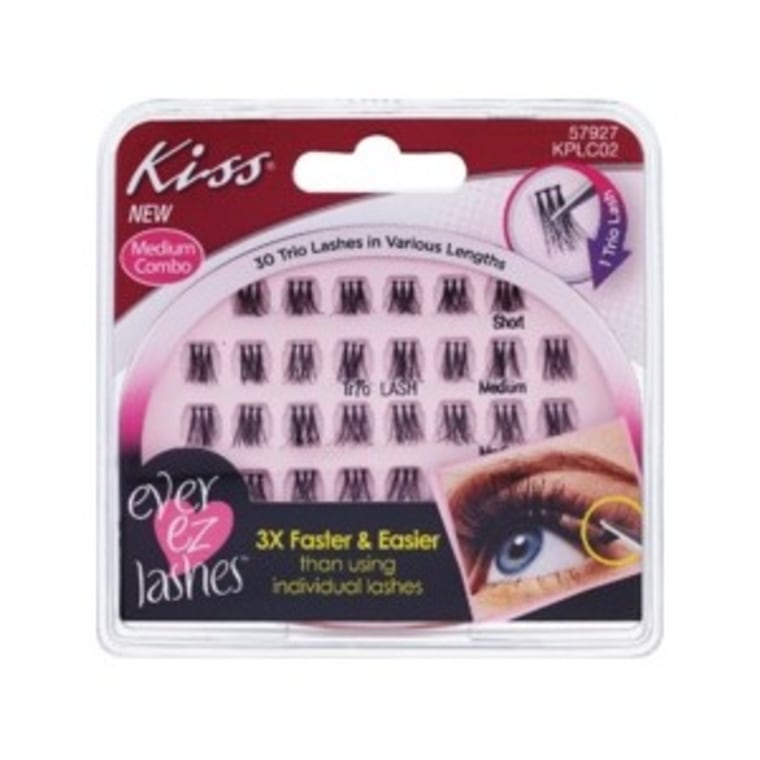 "Applying lashes can be time consuming and aggravating. These cluster lashes give the perfect amount of volume and length ... just pop a bundle or two in the center of your eye (to open eyes) or on the outer corner (to create a cat eye)."
8. Maybelline Great Lash Mascara, $4, Walmart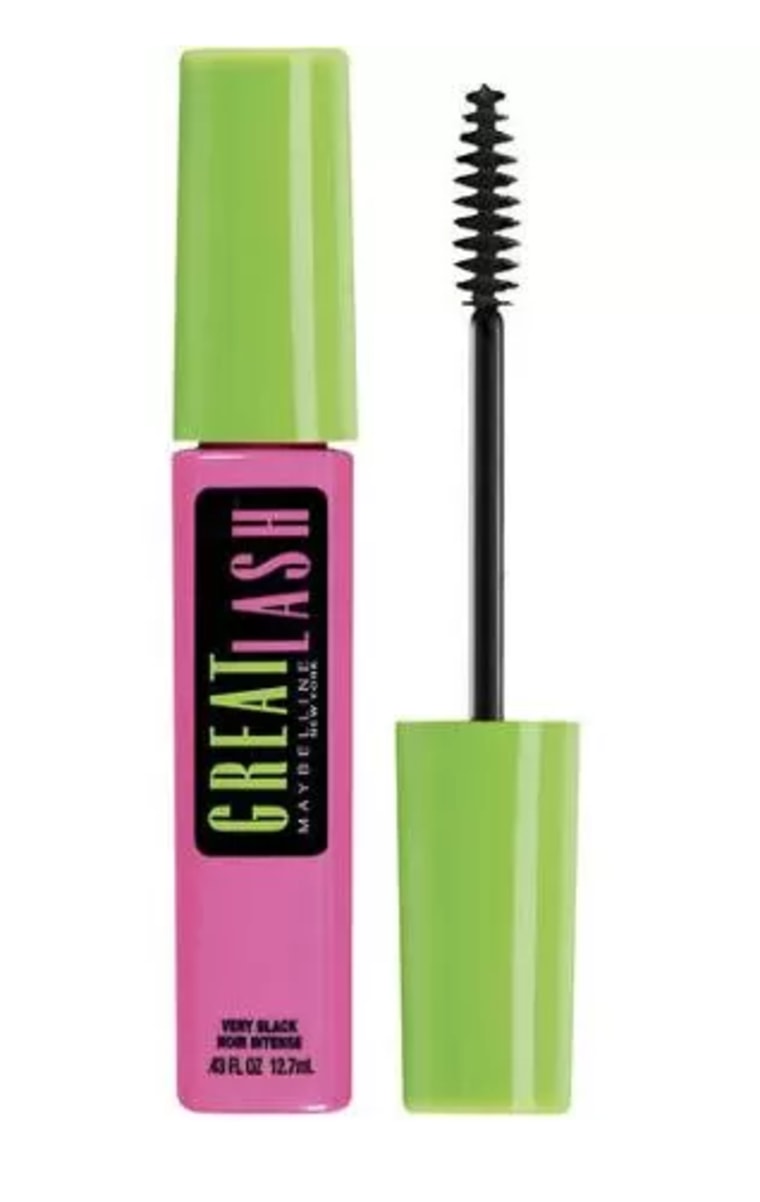 "You will find this mascara in almost every pro makeup artist's kit because it's all-in-one. One quick swipe grabs and coats every lash thanks to the viscous formula and petite brush."
9. Revlon Color Burst Balm, $6, Walmart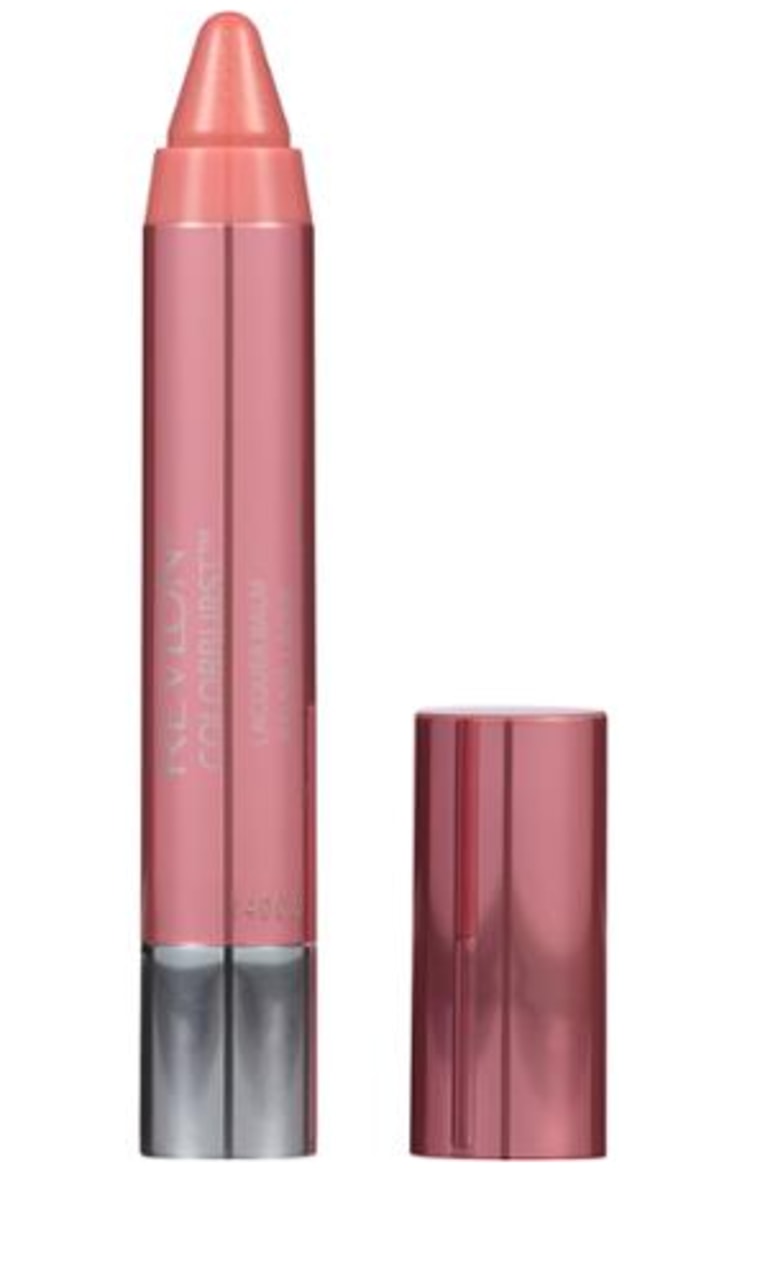 "These chubby sticks come in a variety of colors and finishes — ranging from glossy balms to matte stains. They cost a fraction of their competitors' versions, meaning you can stock up on as many colors as you want."
10. Maybelline Baby Lips Balm, $4, Walgreens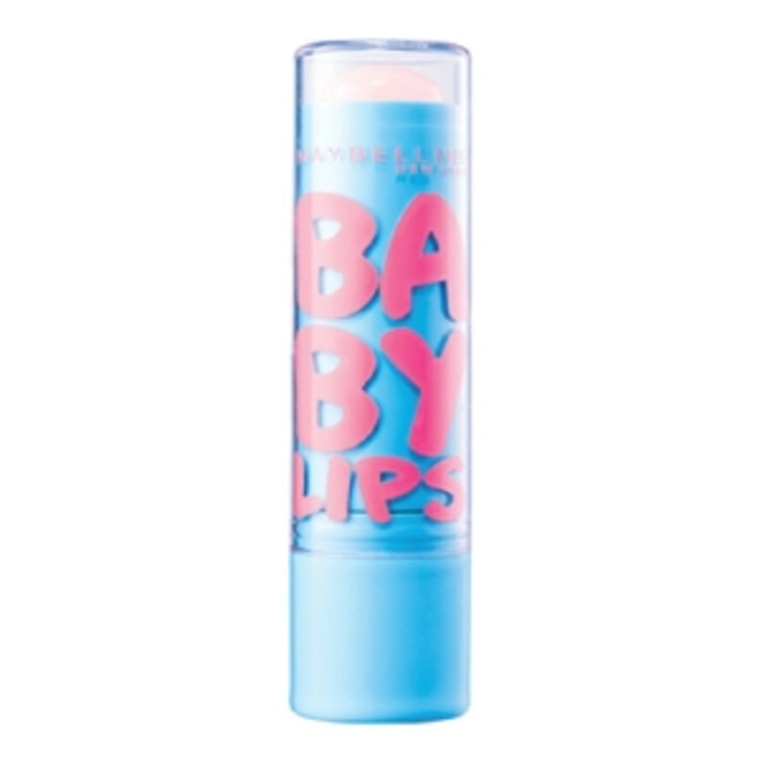 "These moisturizing balms combine beauty and functionality in an adorable package. They are scented and available in a range of tints. Not to mention, there's SPF included!"
Justin Tyme, celebrity clients include: Lori Loughlin, Alexis Bledel, Lisa Edelstein, Kate Bosworth
11. Simple Skincare Cleansing Facial Wipes, $5, Target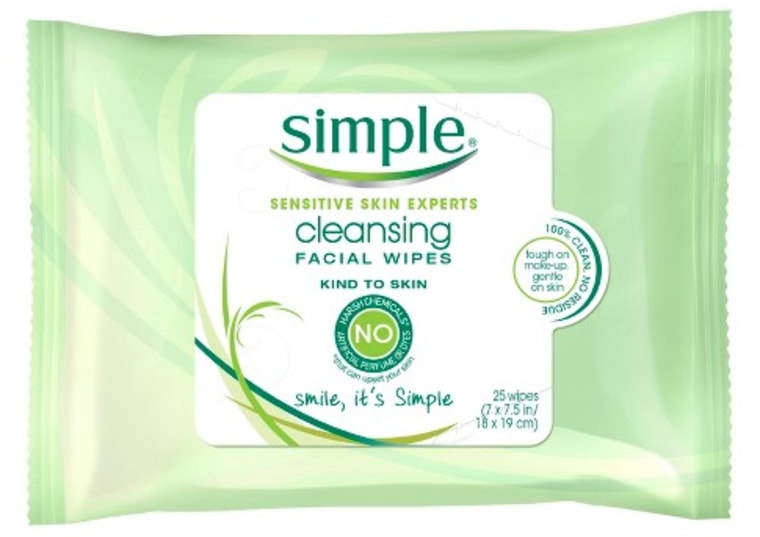 "The first step in my routine is to hand a client a Micellar cleansing wipe and have them 'take off their day.' It's very gentle on the skin, but also very effective for removing dirt and makeup. Having these wipes handy helps make sure that I start with the cleanest canvas possible."
12. Burt's Bees Lip Crayon, $8, Walmart
"I love lip crayons. For me, they're an easier alternative to lipstick when on a shoot or doing press."
13. Evian Natural Mineral Water Facial Spray, $18, Walgreens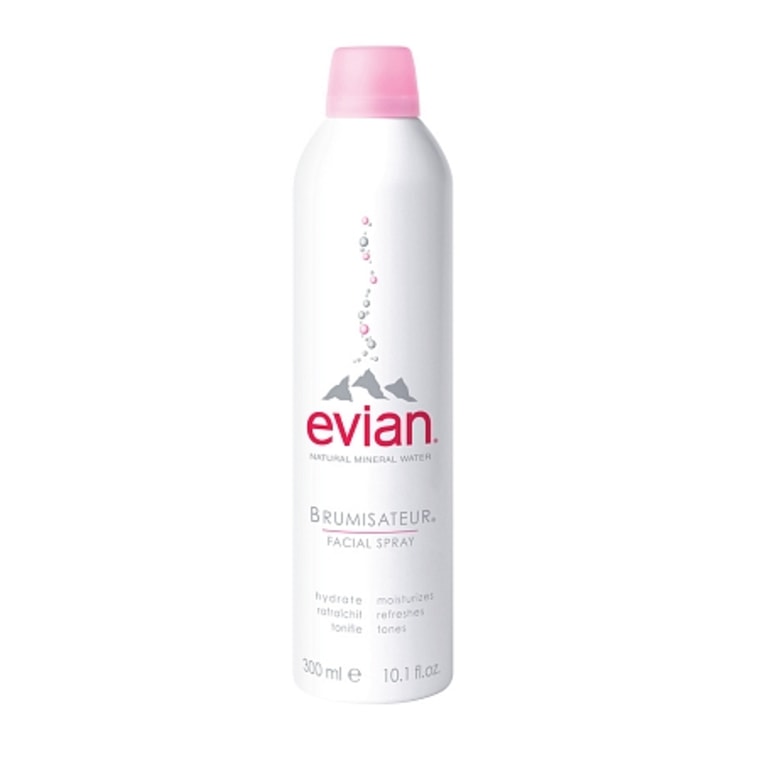 "This product has more uses than one can even count! It's even great to have on hand in case the hairstylist needs to wet the hair or a brush."
RELATED: 16 drugstore lip glosses loved by celebrity makeup artists
Kristofer Buckle, celebrity clients: Jessica Chastain, Mariah Carey, Lucy Liu, Christina Aguilera
14. L'Oreal Paris Visible Lift Serum Absolute Concealer SPF 20 Pens, $13, Walgreens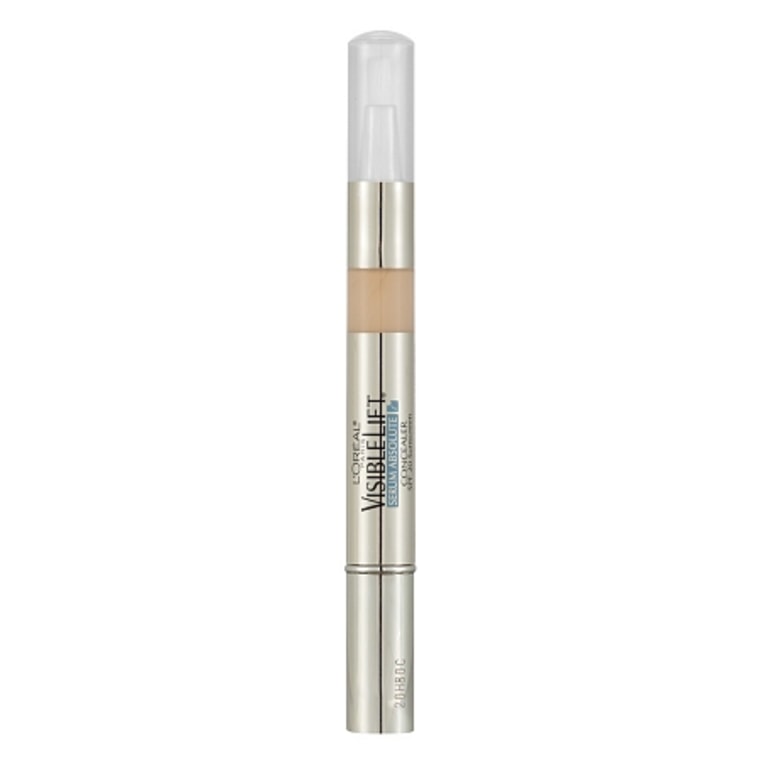 "These pens are great for touching up any dark shadows around the eyes nose and mouth."
15. CoverGirl Lash Blast Mascara, $9, Walgreens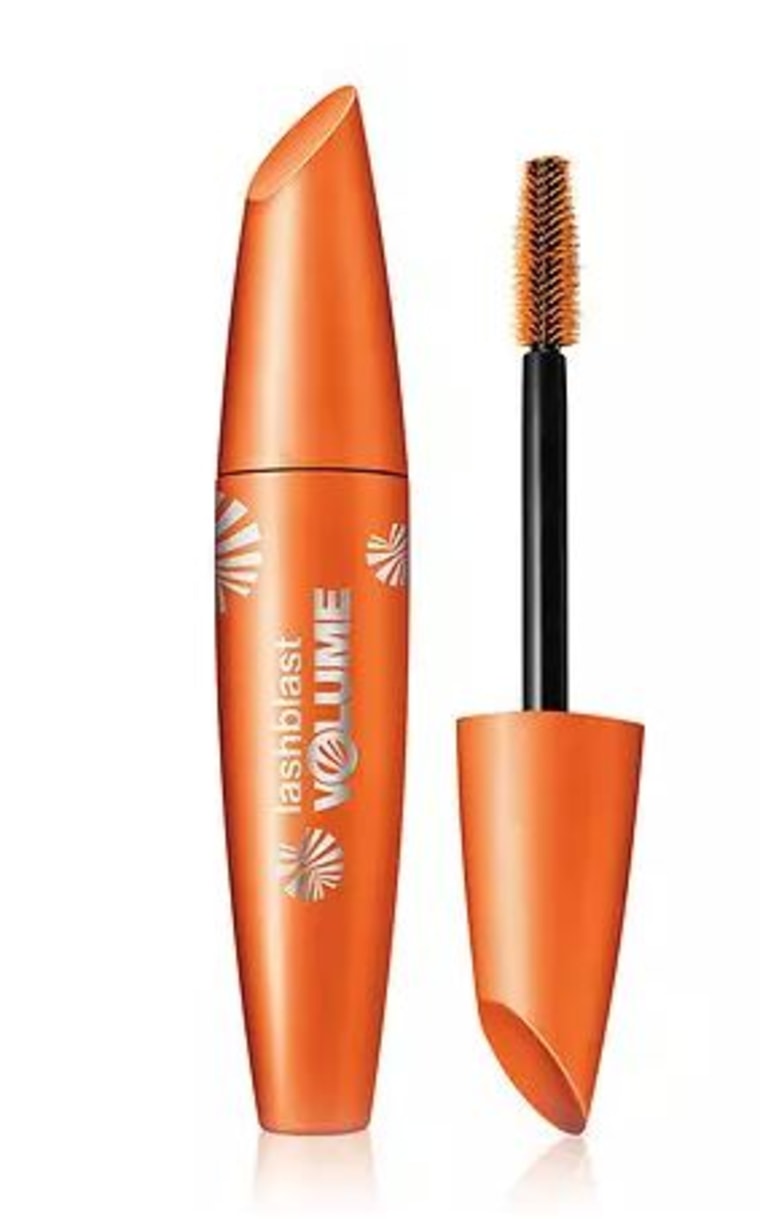 "A great waterproof mascara that doesn't mess around ... literally! As a makeup artist I replace mascara constantly and this one is inexpensive and gets the job done."
16. Aquaphor Healing Skin Ointment, $5, Target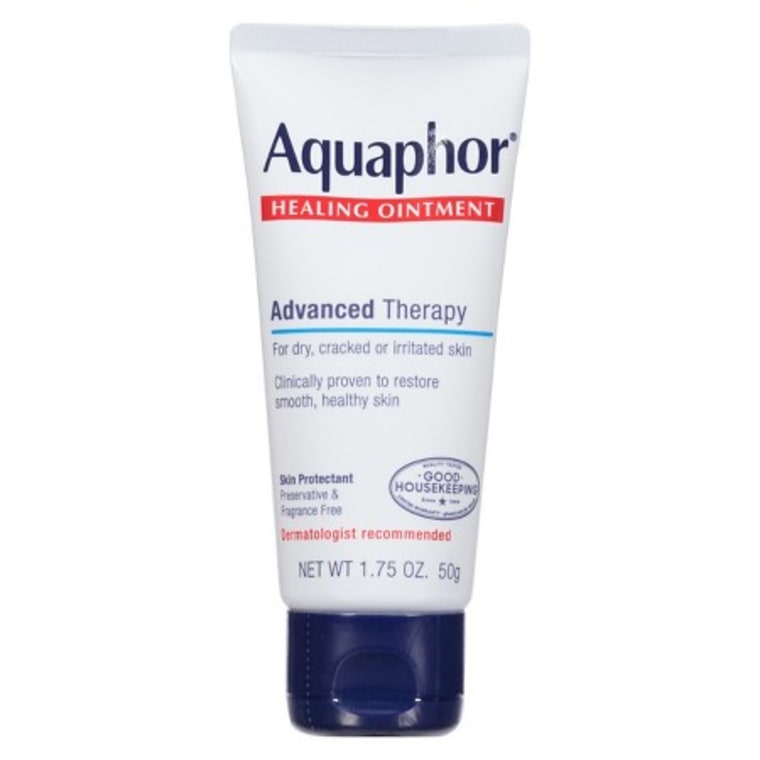 "Aquaphor is a heavy, rich, fragrance-free and emollient balm that I use on the body, lips, legs and around eyes when you need a heavier moisturizer. I used it on Lucy Liu for her most recent appearance of Jimmy Fallon."
17. Sally Hanson Airbrush Legs, $12, Target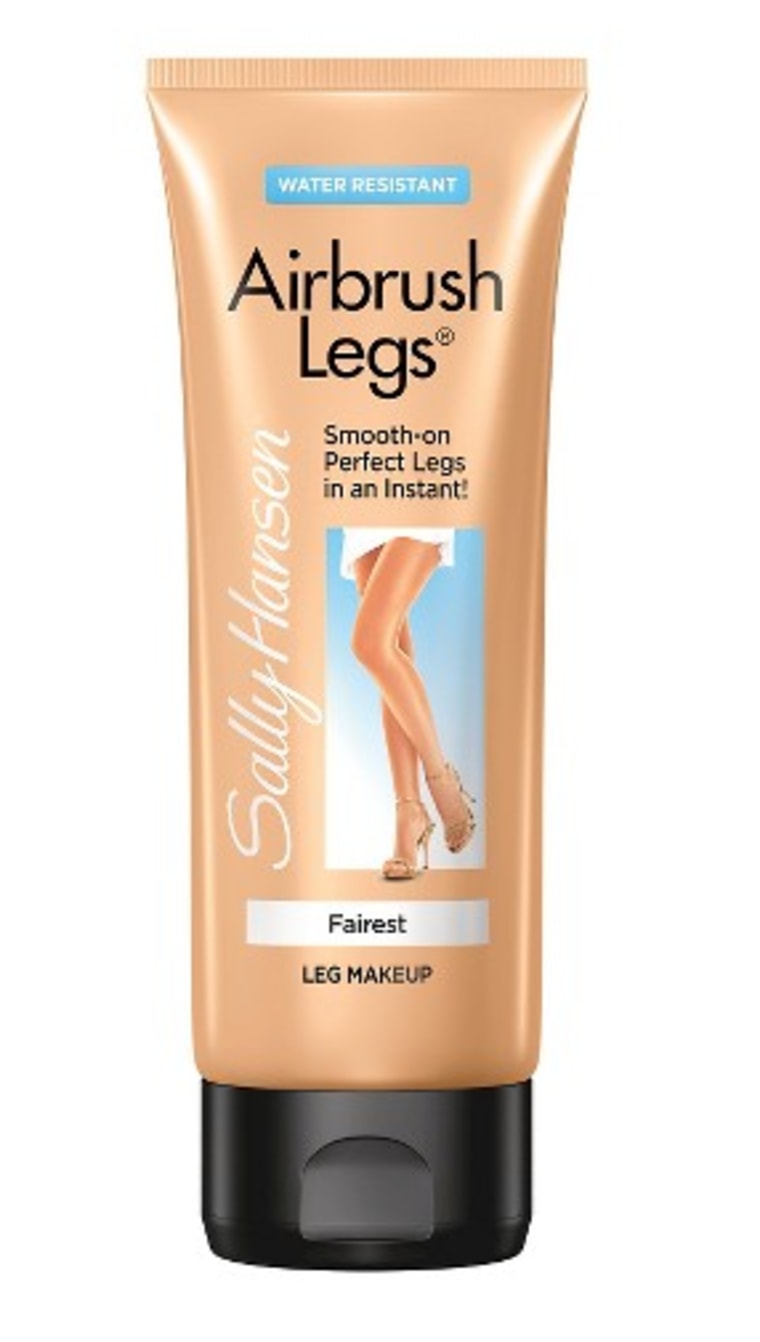 "It's a fast and easy way to add some color and natural-looking glow to your legs. I use it on Blake Lively all the time."
RELATED: Self-tanner doesn't have to be scary! Your top 3 questions answered
Jamie Greenberg, celebrity clients include: Kaley Cuoco, Rashida Jones, Anna Faris, Tracee Ellis Ross
18. Rimmel London Kate Sculpting Palette, $11.68, Walmart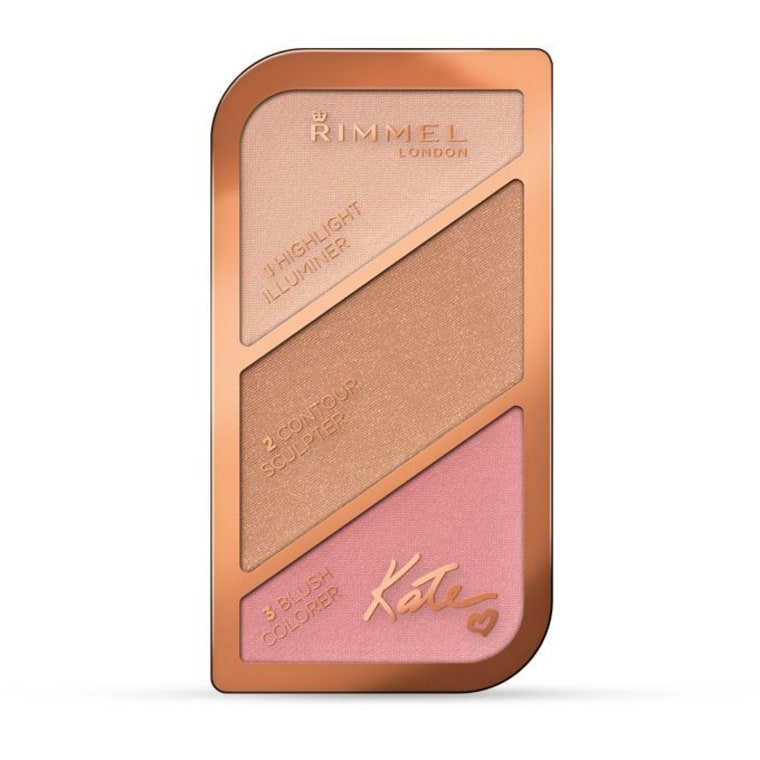 "This kit is kind of my jam right now!"
19. Prestige Liquid Eyeliner, $10, Amazon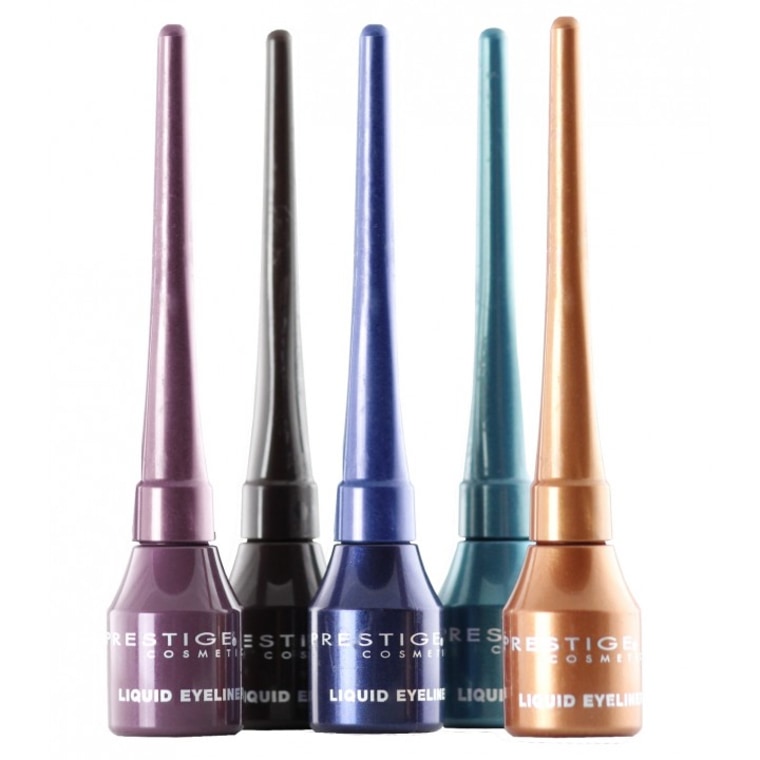 "I love this stuff. I use it on Tracee Ellis Ross constantly."
20. L'Oreal Paris Voluminous Mascara, $6, Target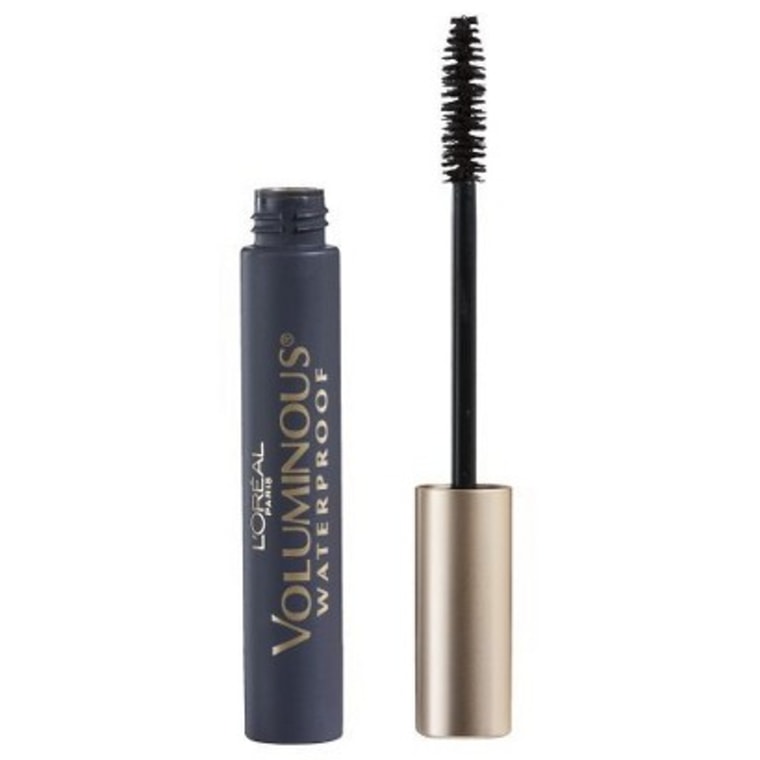 "This is as close to a department store mascara as you can get — it doesn't pay to get anything else!"
21. NYX Cosmetics Butter Gloss, $5, NYX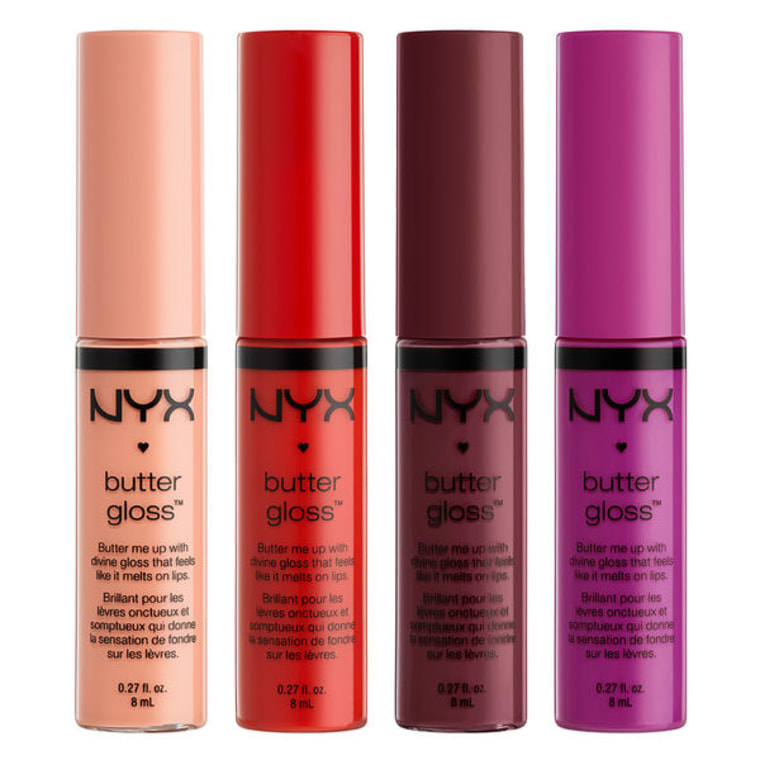 "This lip gloss has an amazing selection of colors! The gloss is so pretty and not sticky!"
RELATED: 17 drugstore brow buys celebrity specialists swear by
Julia Dalton-Brush, celebrity clients: Tennis star Jelena Jankovic, Monica Potter, volleyball star Gabby Reece
22. Maybelline Colossal Volum' Express Mascara, $5, Target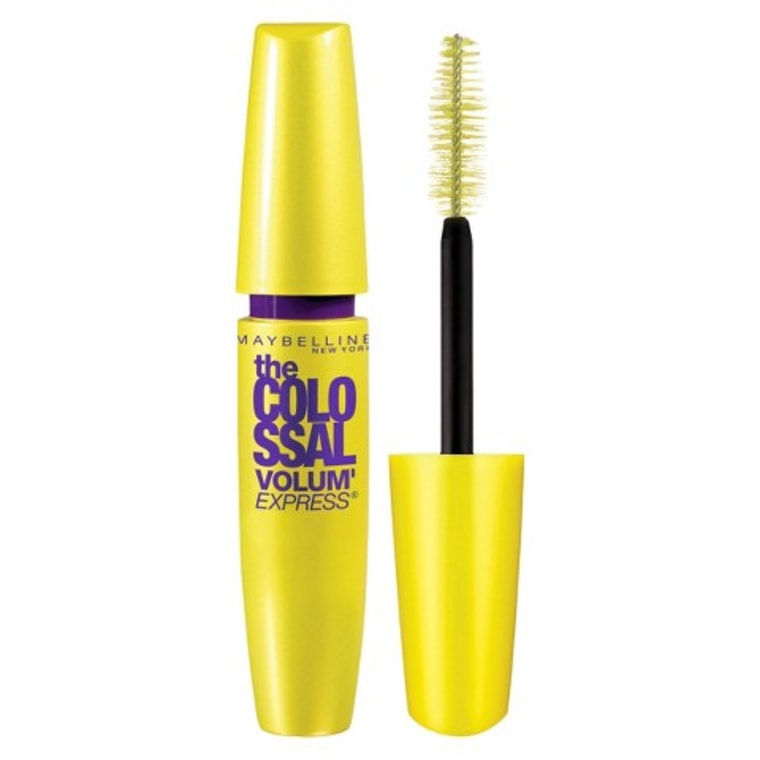 "My go-to mascara on set. It produces big, beautiful, bold and voluminous lashes. The brush really grabs each lash beautifully and creates a long, full look. I used this on the FILA Tennis Athlete shoot with Jelena Jankovic for their latest campaign and it really made her already beautiful lashes pop even more."
23. Burt's Bee's Facial Cleansing Towelettes, $4, Target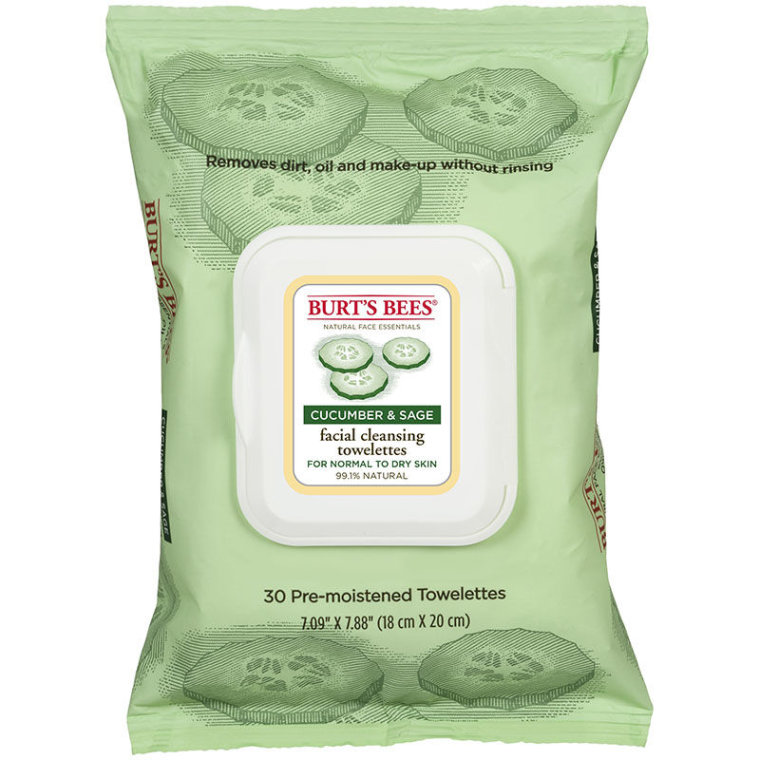 "I don't love using facial or makeup wipes, but when I do use them, they are always Burt's Bees. These are so gentle on the skin that I can generally use them on clients who have sensitive skin. The different scents are calming and [the formula] doesn't dry out the skin like most wipes."
24. Maybelline Great Lash in Clear, $4, Target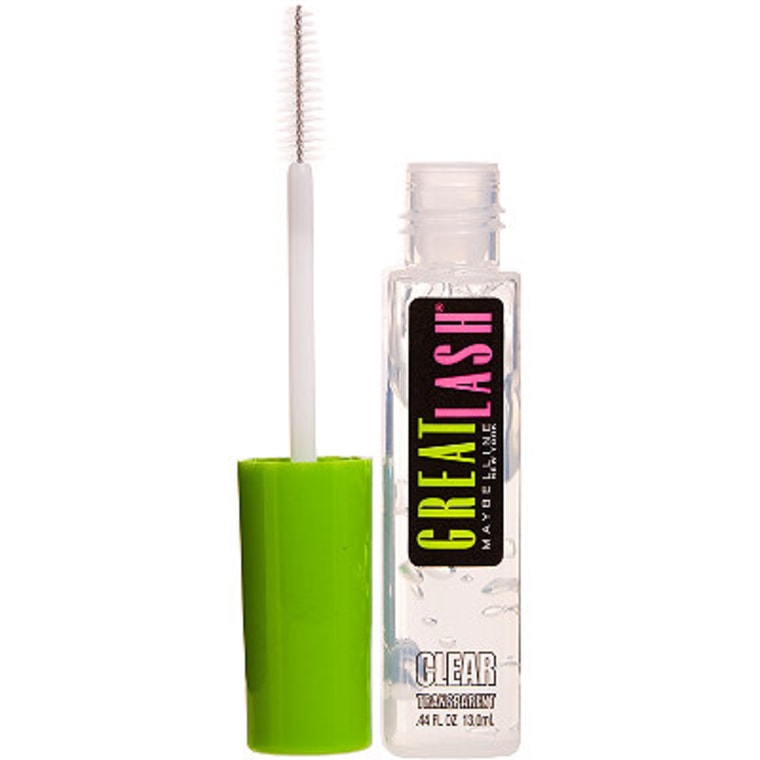 "This is a clear mascara, but I solely use it for brows. It sets unruly brows beautifully regardless if you are trying to give a really dramatic look or just a beautiful, natural brow."
25. Evian Brumisateur Facial Spray, $14, Amazon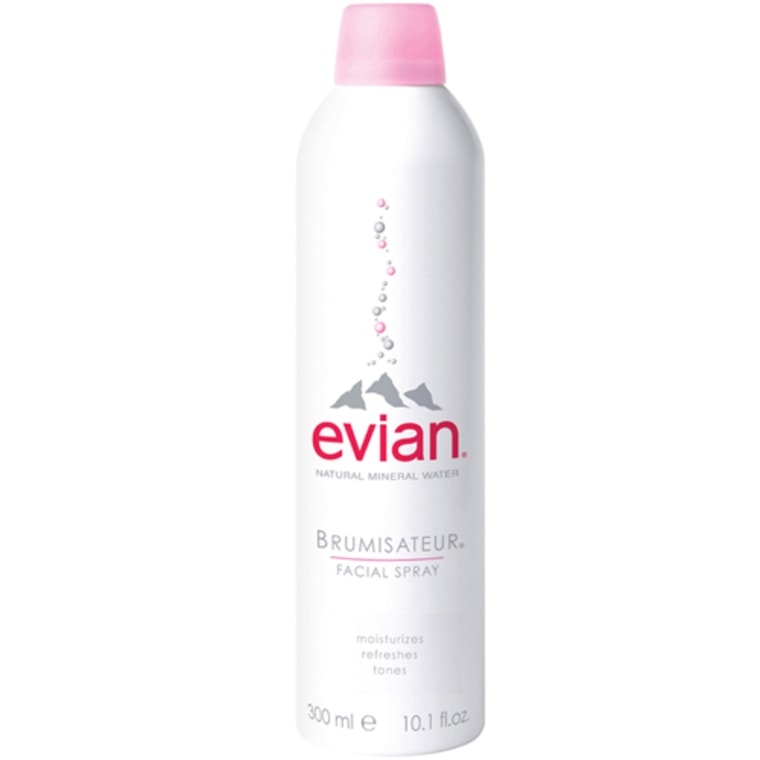 "Whether my client needs a little added hydration or just wants a refreshing mist, this facial spray is a life saver. Everyone loves the way it feels and it is an extra fun perk when clients see you have it with you."
RELATED: 19 celebrity makeup artist secrets for long-lasting wear
This article was originally published on Mar. 11, 2016 on TODAY.com.