While hair removal gets more attention during the warm weather months, most women are always looking for the best way to get rid of unwanted hair. But trying out new products can be expensive — not to mention, painful!
Here, top beauty editors reveal the one product they swear by when it comes to de-fuzzing their faces and bodies. They've done the testing so you don't have to!
1. Parissa Wax Strips, $10, Amazon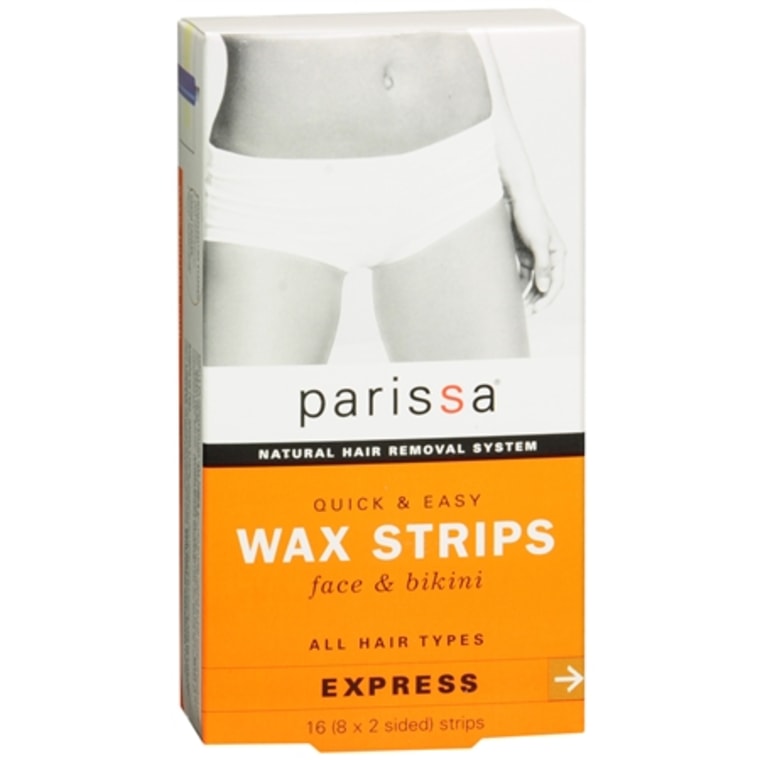 "Self-waxing your bikini area sounds insane. Insane! But spot waxing it? Hear me out. Most committed waxers (I'm one of them) are on a regular four-or-five week schedule, so they rarely need to take matters into their own hands. But once in awhile — say, you've pushed your wax a week and need to be in bikini bottoms, fast — a small, visible area needs to go. Enter these great wax strips.
"The box comes with 16 self-warming strips: just rub between your palms to soften the wax, peel to reveal and press onto skin, one after the other. Each is about the size of a BandAid — small enough that you can, well, 'rip off the bandage' without chickening out. (Just make sure you get the 'Face & Bikini' ones — the 'Legs & Body' strips are bigger and require a bit more gusto.) Rip and roll!" said Leah Wyar, chief beauty director at Hearst.
2. Tweezerman Stainless Steel Slant Tweezer, $23, Sephora

"When young women ask me for my best career advice, I tell them to keep a pair of tweezers in their desk drawer. Not really, but that's what I want to say because at some point in their lives, thanks to aging, genetics and hormones, they'll probably sprout a thick black hair on the lower half of their face. And for some reason, it only comes out at work when you're about to go into a meeting with your boss and your boss' boss. And until you can remove the hair, you won't be able to concentrate on anything else, which means you'll be obsessively stroking the stub when you should be focusing on work. But if you have tweezers — I recommend these for the most precise plucking — you can remove it immediately and get back to what really matters: deciding what to order for lunch," said Andrea Lavinthal, style and beauty director at People.
3. Tinkle Eyebrow Razor, $5 for 6, Amazon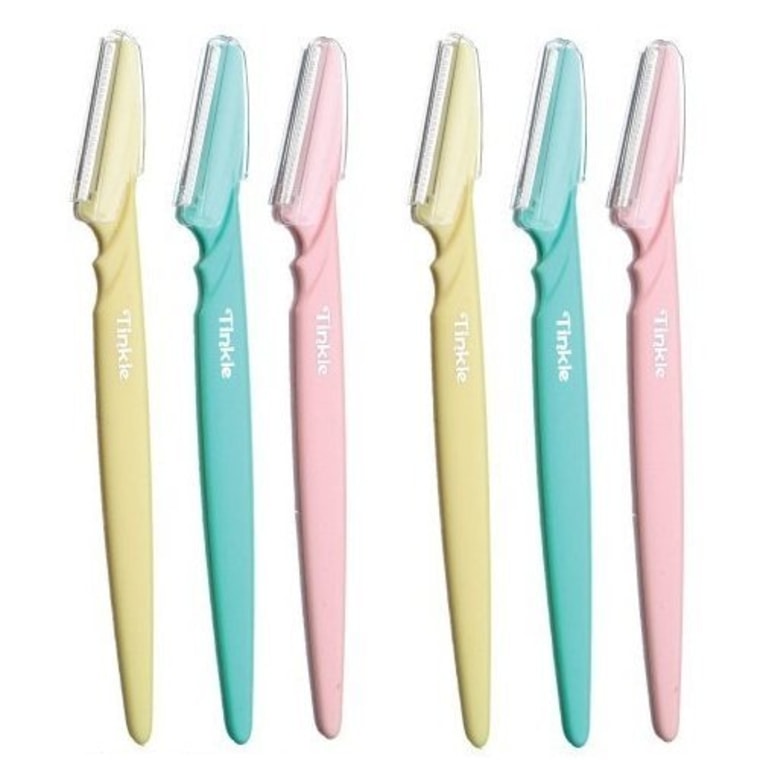 "These facial razors were introduced to me by a fellow beauty editor, Heather Muir, and I love them for removing hair above the lip, between the eyebrows or even peach fuzz on the jawline. Your skin has to be dry, and the blade should be sharp. There is a little sound the hair makes as it's coming off that is very satisfying, and it beats a depilatory cream any day," said Jamie Rosen, beauty director at Town & Country.
4. Gillette Venus Swirl, $12, CVS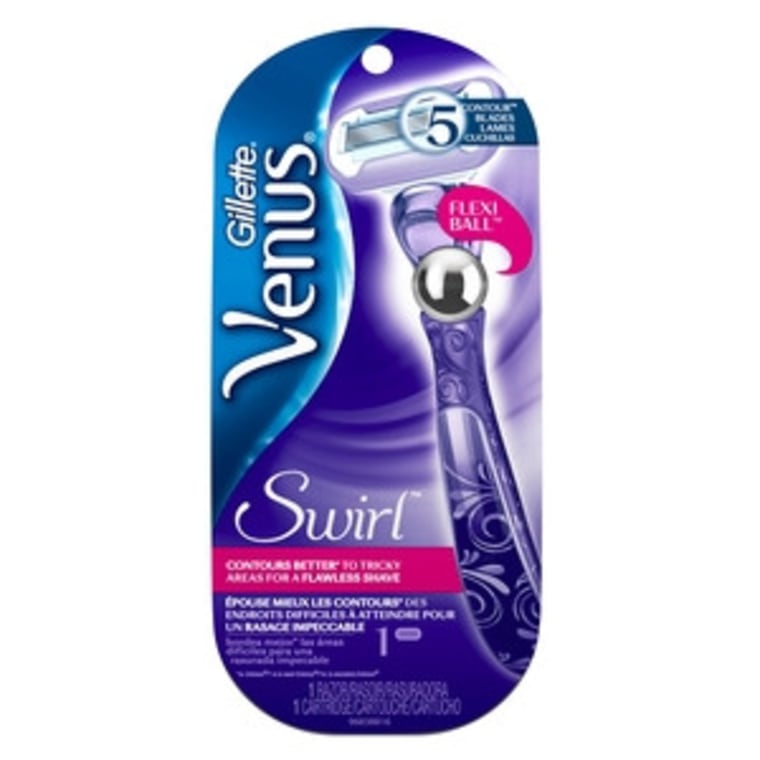 "No matter how many types of hair removal I try, I'm a razor girl at heart and this is the best one I've found. (It's also a Good Housekeeping Beauty Lab Beauty Breakthrough Award winner.) Unlike traditional models, the orb in the handle pivots the head slightly so you get the closest, most thorough shave, even around tricky spots like knees and ankles. Game-changing!" said April Franzino, beauty director at Good Housekeeping.
5. Finishing Touch Flawless, $20, Amazon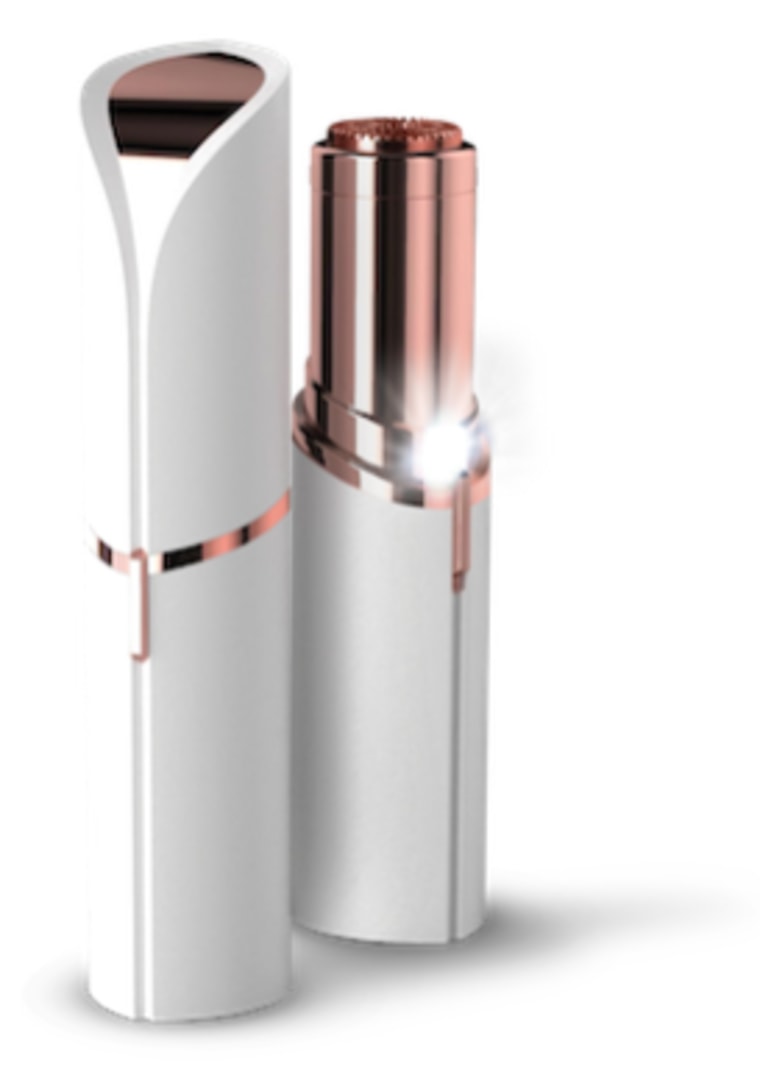 "My hair-removal journey has been a tumultuous one. Growing up, I had a mustache my brother liked to point out (thanks, Mike). I got it waxed at my local nail salon (ouch) and tried at-home waxing kits that required microwaving (double ouch). After I became a beauty editor, I tried threading (off the charts ouch). Each hair removal method had a negative side effect.
"Then, I met Flawless and my life got way easier. It's a white and 18-karat gold-plated (fancy, huh?), TSA-approved, battery-operated, handheld device that 'sweeps' hair away (it cuts it at the surface) without any pain, irritation or weird regrowth.
"Two highlights: There's a built-in light and unlike most devices, you don't have to wait for hair to grow a certain length in order to use it; you can literally use it daily. I do it on clean, makeup-free, dry skin, making small circular motions then wipe it off with a face wipe after each use. And if you're shy about hair removal (I'm clearly not), no one would ever know what it is," said Heather Muir, beauty director at Real Simple and Health.
"I have mom to thank for my latest beauty obsession. She packed (the Flawless hair remover) for her latest trip to New York and while getting ready in the morning, she wouldn't stop raving about how this tool saved her money and time. I've never been a fan of waxing my upper lip (ouch!) so the painless wand is a godsend and the best part is I can use it everyday without experiencing irritation.
"Pro-tip: Move the wand in small circular motions and apply your daily moisturizer after using to avoid redness," said Nikki Brown, associate hair and beauty editor at Essence.com.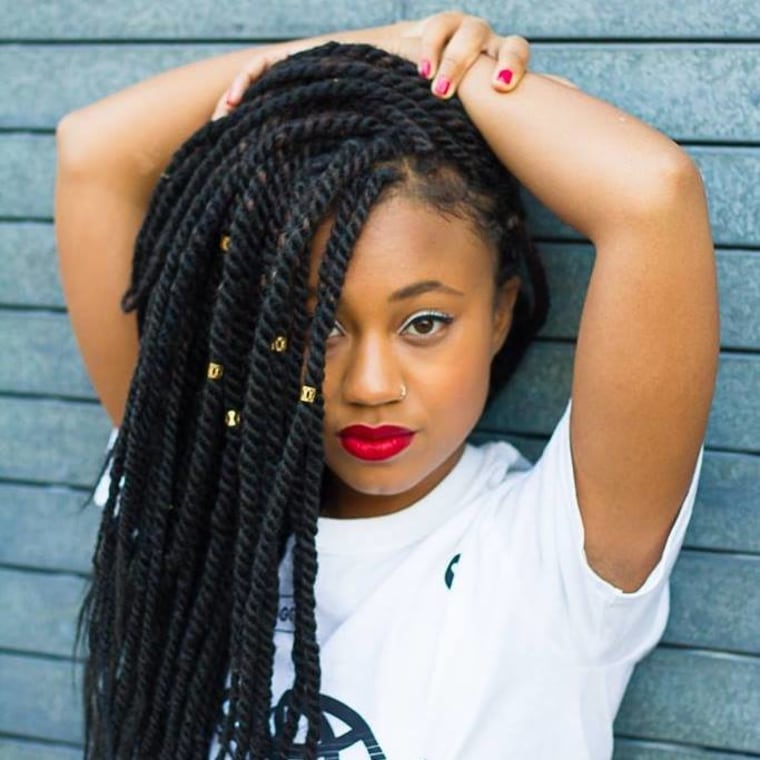 6. eos Ultra Moisturizing Shave Cream, $3.50, Walmart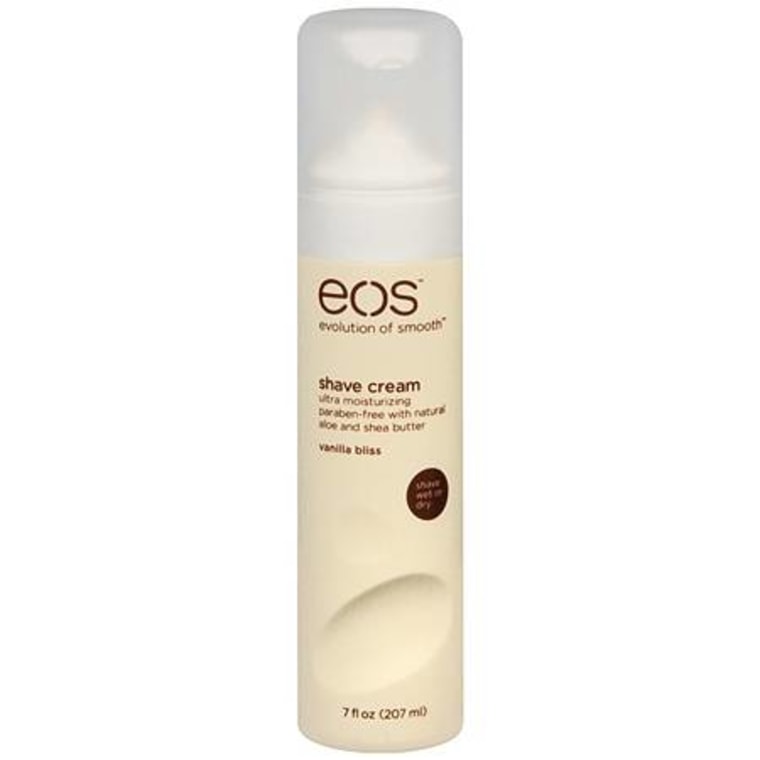 "I'm always rushing to get dressed after showering and sometimes have to skip the post-shave moisturizer (beauty editor fail!). That makes it extra important to use a hydrating shaving cream that will truly moisturize while shaving.
"This one is my favorite: It's rich enough to quench my dry skin but not too thick to prevent my razor from getting a close shave. You can use it wet or dry, which is a plus on time-crunched days. I love the vanilla scent but the lavender jasmine is a close second!" said Dori Katz Price, beauty and fashion director at Family Circle.
"I am in a long-term, committed relationship with this shaving cream, specifically the vanilla scent! It's my insurance plan against nicks (and believe me, my skin is prone to nicking!) and leaves my legs and underarms smooth and soft. I make sure I'm generous with it before I whip out my razor, and really try and massage it in to get the best cushion possible for the blade. I'm not usually a vanilla person, but there's something about this particular vanilla-scented product that I find really comforting. It's the most non-cloying vanilla imaginable," said Maura Lynch, beauty director at Women's Health.
7. LumaRx, $449, Dermstore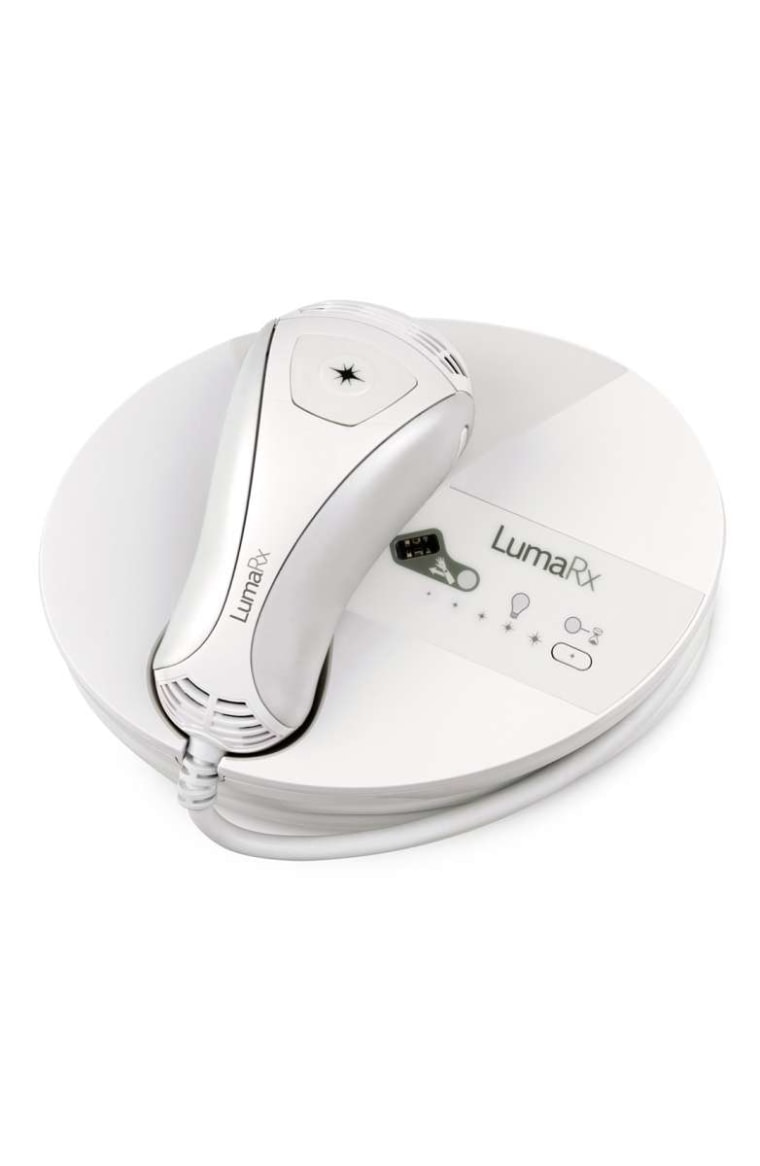 "I have a hair-removal fixation that borders on unhealthy. I tried every razor, waxing kit, depilatory, epilator and laser on the market before finding this device that uses intense pulsed-light technology, which is hands down the best device out there for quick results that last. It's pricey but a great investment.
"I've been using it everywhere from the armpits down for about seven months now — after two months, I could go about a week without shaving my legs; after three, I was completely satisfied and none of the hair was growing back. At this point, it's just maintenance once every six weeks or so when I remember. It only hurts in the armpits and bikini area, so my best advice is to have a few glasses of wine before going for it," said Alix Tunell, senior beauty editor at Refinery29.
8. Skintimate SkinTherapy Moisturizing Shave Gel, $3, Walmart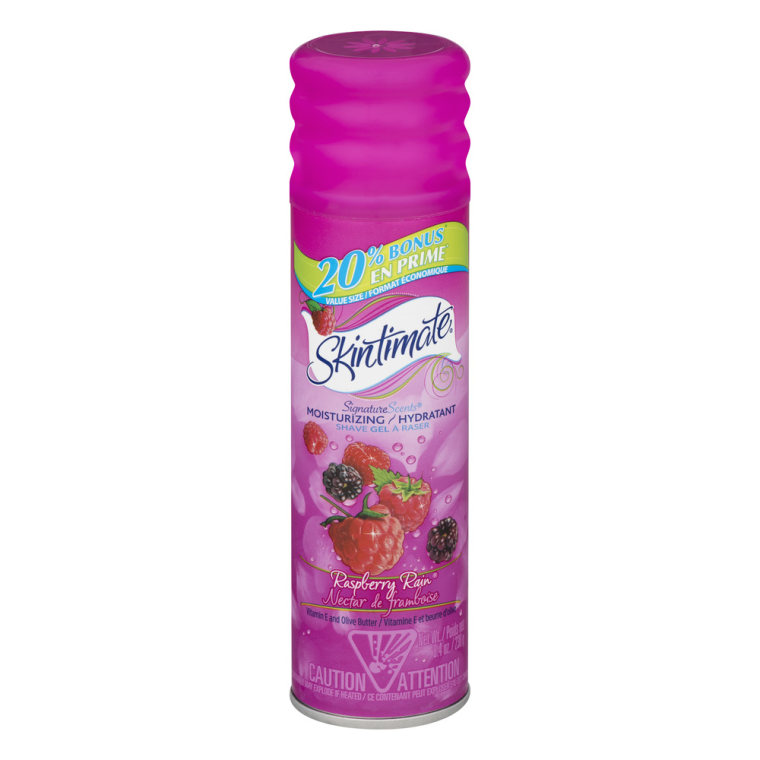 Many years ago, I got my bikini line lasered — which is something I highly recommend to anyone who doesn't want to take a razor to the area. But I'm old school when it comes to my legs. I just love the silky feeling of freshly shaved legs. And my legs don't get any silkier than when I shave with this moisturizing gel.
"If you don't think shaving cream/gel makes a difference, you clearly haven't tried this one. Not only does it reduce the chance of nicks, but it literally leaves your skin feeling like butter (in fact, it really is infused with vitamin E and olive butter). It comes in many scents, but my favorite is Raspberry Rain, which is housed in the girliest, pinkest package ever so if there's a man in your life, he won't touch it," said Didi Gluck, beauty director at Shape.
9. Gillette Fusion Proshield, $10, Walgreens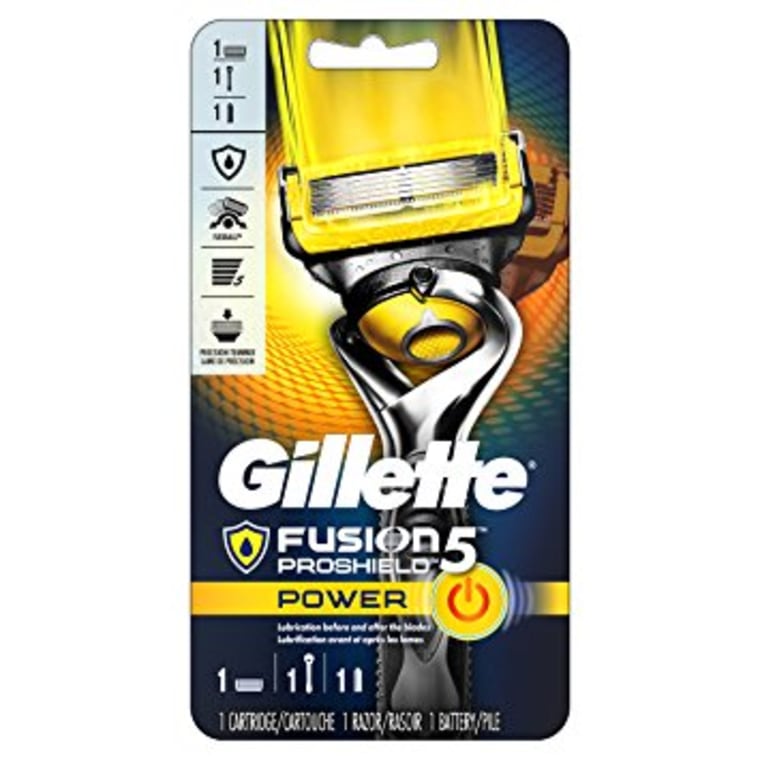 "I'm a true loyalist to this men's razor! I shave my underarms and legs every single day (yes, even on Sundays), and I get a full two weeks out of every five-blade cartridge for this razor. While the design is pretty straightforward — it doesn't have a swivel head or any other bells and whistles — it gives a smooth, clean shave every time. And thanks to the moisturizing strip, it hardly ever nicks my skin, even when I use it without shave gel.
"Some women's razors have these big, ergonomic handles that take up a fair amount of space in a toiletry bag, but the thin, straight handle on this one makes it easy to slip into any cosmetic pouch when I'm traveling. I'm sure there are women's razors out there that work just as well, but this razor is such a consistently great find that I've never had a reason to try anything else!" said Victoria Kirby, beauty director of Redbook.
10. Alba Revitalizing Body Scrub, $32, Alba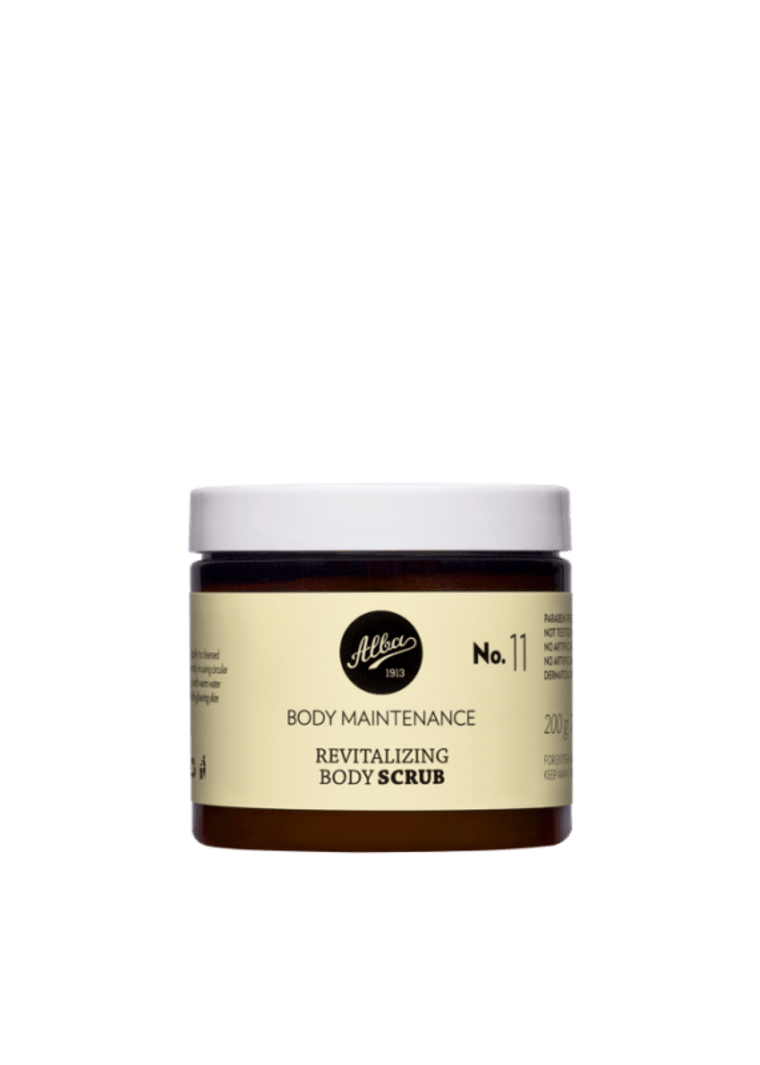 "The hands-down most important part of any hair removal routine is exfoliation. Pre-shave exfoliation cuts back on ingrown hairs and razor bumps, especially for sensitive areas. This skin-softening body scrub does the best job of gently turning over dead skin for a smoother, closer shave.
"I massage a quarter-sized amount of scrub over the area with a cleansing mitt or loofah until the sugar crystals dissolve. Next, I'll add a touch of moisturizing cleanser and begin to shave. Because it's made with natural oils and beeswax, I can usually skip shaving cream," says Amber Rambharose, beauty editor at Glamour.
11. Schick Hydro Silk Razor, $10/5, Walgreens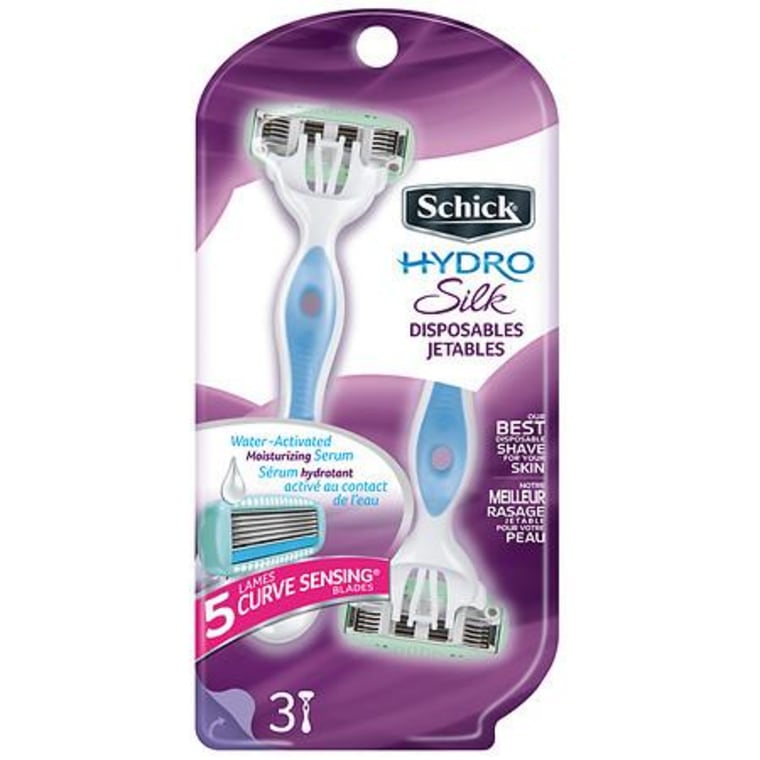 "My leg hair is thick and grows fast, so I need a soothing razor I can use daily. I'm a fan of these razors since they have a little bar next to the blade with a shea-butter serum. It activates when wet and caters to my sensitive skin. I can use it every day and not get razor bumps! I go for the disposables since I travel and work out so much," said Lauren Levinson, senior beauty editor at POPSUGAR.
12. Jolen Crème Bleach, $6, Ulta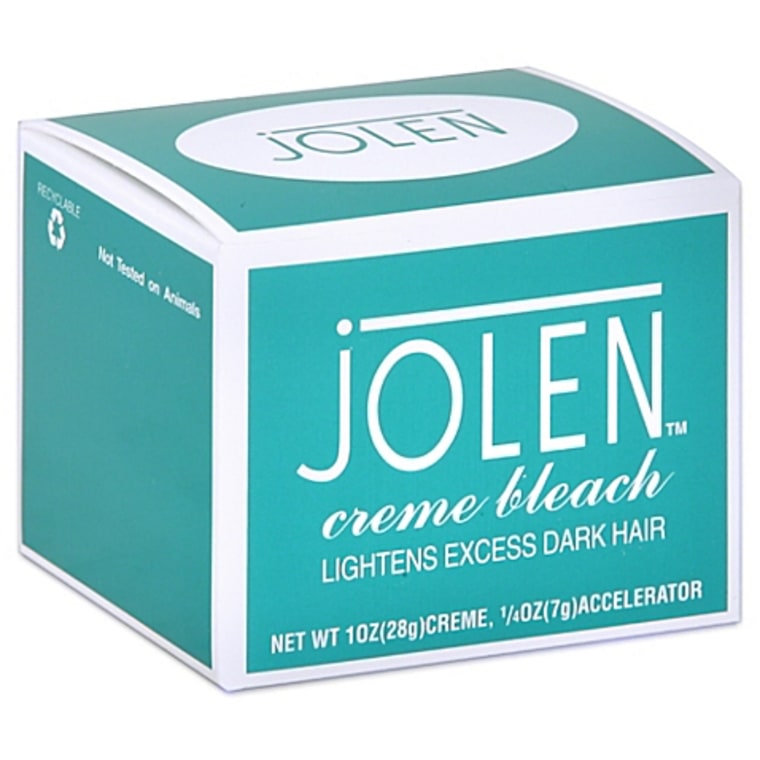 "I've used this bleach on my upper lip since I can remember. All you have to do is mix a little bit of the cream with the powder enhancer and apply to your upper lip. After letting it sit for a few minutes, soak a paper towel in lukewarm water and wipe it off. I always use a paper towel to avoid discoloring my bathroom towels. Within five minutes you'll have a seemingly hairless upper lip," said Arielle Franklin, assistant beauty editor at People.