Our editors independently selected these items because we think you will enjoy them and might like them at these prices. If you purchase something through our links, we may earn a commission. Pricing and availability are accurate as of publish time. Learn more about Shop TODAY.
Ask a beauty editor for the one product she can't live without and there's a fairly good chance it'll be from the drugstore. Seriously!
TODAY Style reached out to 22 beauty editors — yes, those lucky people who get to test beauty products for a living — and asked them to reveal the one product they'd buy again and again. From zit creams and lip balms to mascaras and lotions, here are the affordable beauty products they can't live without.
1. L'Oréal Paris Voluminous Million Lashes Waterproof Mascara in Black, $9, ULTA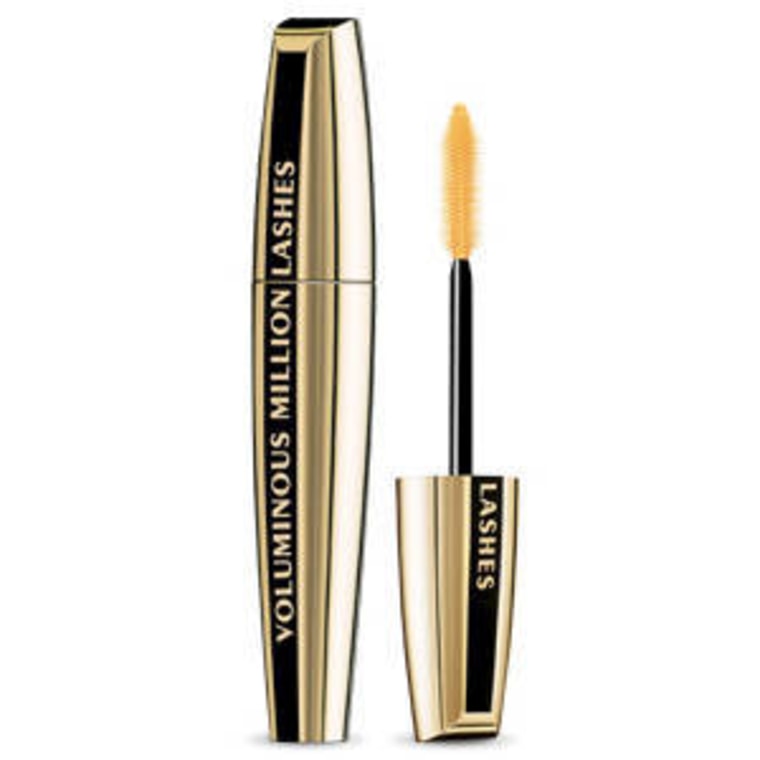 "For years, I've been using this mascara and it truly, honestly looks like I have lash extensions when I take the time to apply it properly. I have a method: it involves leaving my steamy bathroom, curling my lashes — with some precision — and layering on the mascara using the hand opposite the eye so lashes get pulled up instead of out; try it!
"The formula is best after a couple weeks of use; I don't love a fresh, super wet mascara," said Ying Chu, executive beauty director at Glamour.
2. Smith's Rosebud Salve, $6, ULTA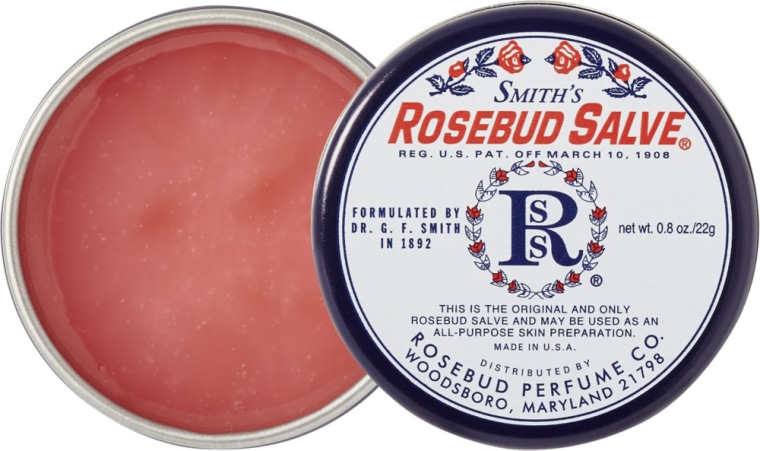 "This lip salve takes me back to being young, broke and in need of a cheap, yet chic beauty fix. I'll never forget spying the old-fashioned style tin in line at the drugstore: I had to have it, and the minute I got home, I started playing with it. That subtle rose scent: divine! The delicate pink hue: gorgeous! It didn't take long for this stuff to migrate from my lips, because the cool thing about this ointment is you can use it anywhere and everywhere.
"I discovered its merits as a great cuticle moisturizer, then I started dabbing it on my cheekbones and eyelids for a glossy effect. (This was before the strobing craze, #thankyouverymuch.) Split ends? Check. Brow tamer? Works like a charm. Today, there's always a pot in my bag, on my desk, vanity, you name it," said Erin Flaherty, beauty and health director at Marie Claire.
3. Clean and Clear Advantage Acne Spot Treatment, $6.49, Walgreens

"The biggest irony of your 30s: You're fighting off wrinkles left and right, but still getting breakouts. Enter this miracle, heavy-duty 2-percent salicylic acid spot treatment. At night, I apply my anti-aging serum and moisturizer as usual, then dab this bad boy on any emerging and existing breakouts (putting moisturizer on first ensures that I don't wake up with a dried-out patch). Come morning, I know all the spots will be gone — it's just that good," said Marta Topran, deputy beauty editor of Cosmopolitan and Seventeen.
4. Fromm Eyebrow Shaper, $5.79, Sally Beauty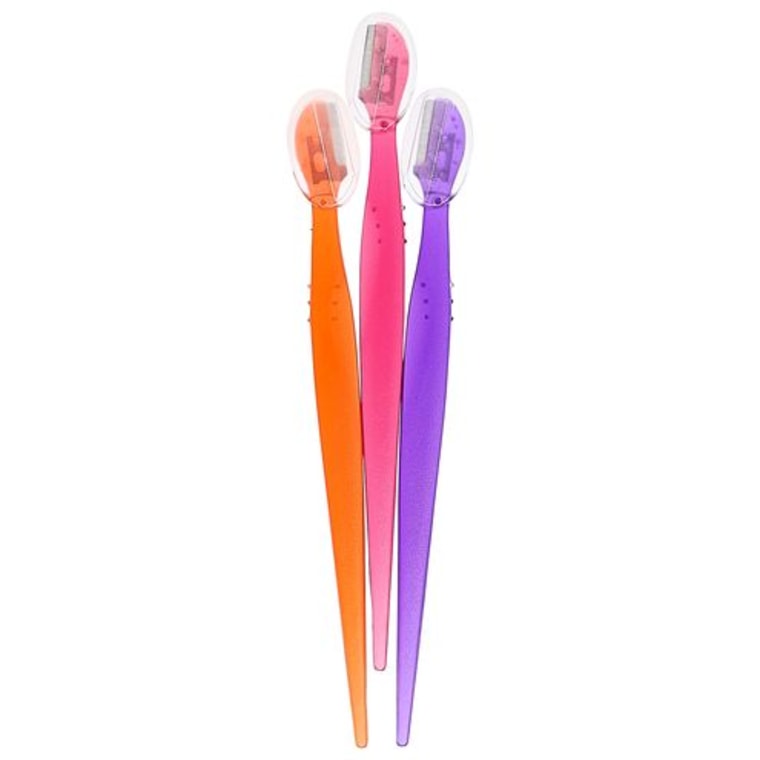 "Facial hair is one of those embarrassing beauty topics that rarely gets addressed, yet it happens to the best of us. I was 12 years old when my little brother announced to everyone in a restaurant that I had a mustache! Mortified, I began my uphill battle with facial hair. I've tried stinky depilatory creams, at-home wax strips (ouch), threading (double ouch) and even went as far as getting laser hair removal at my dermatologist's office (triple ouch). Then I found the Tinkle — yes, you read that right — a sleek-handled, pastel facial razor. To use, simply make a few downward strokes over dry (this is important) skin. You'll literally hear the tiny hairs being shaved off of your upper lip. It doesn't hurt and you're left with smooth skin and zero side effects," said Heather Muir, beauty director at Real Simple.
5. Burt's Bees Lip Balm in Rose, $5, Target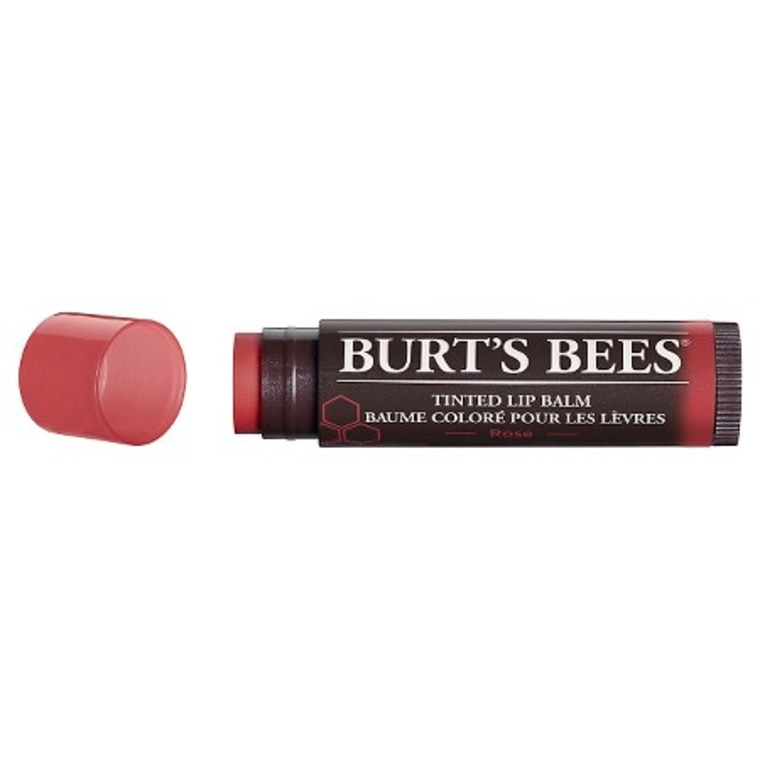 "I use it for work, weekends and I've even popped it into a clutch for a black-tie event. First and foremost, it's a terrific moisturizing lip balm. But the reason I keep one in every handbag is that it's the perfect shade of sheer red, which makes my pout look fuller and shiny (but not too shiny). For extra oomph, I line and fill in my lips with a rosy lip pencil before I apply it," said Alexandra Parnass, beauty director at Harper's Bazaar.
RELATED: 13 drugstore lipsticks celebrity makeup artists buy in bulk
6. Almay Waterproof Eye Makeup Remover Pads, $6 for 80 pads, Walgreens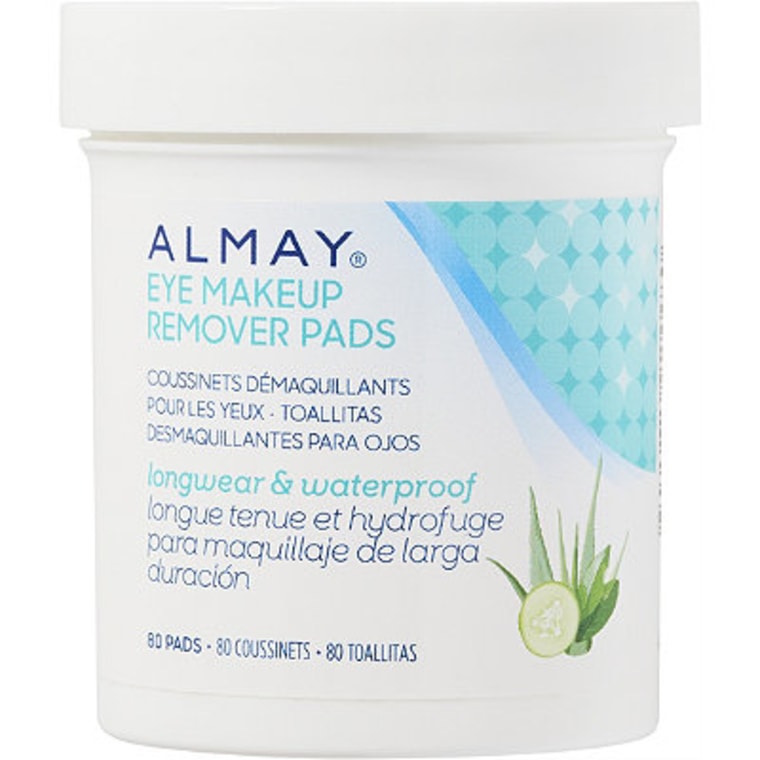 "These babies take off even the most bulletproof eye makeup," said Victoria Kirby, beauty director at Redbook.
"I lightly press a fresh one over each closed eye for about 15 seconds to dissolve my eyeliner and shadow, then gently swipe downward. Next, I swipe it under my lashes a few times to get off any remaining mascara. Together this removes all my eye makeup without having to tug the skin or rub my eyes (which no one should be doing. The skin around your eyes is thinner and more prone to damage). The key here is to do the 15-second pressing motion first, which allows the formula to break down your makeup so when you swipe, it comes right off without any effort."
7. Maybelline New York Master Precise Fiber Volumizer Mascara in Blonde, $10, ULTA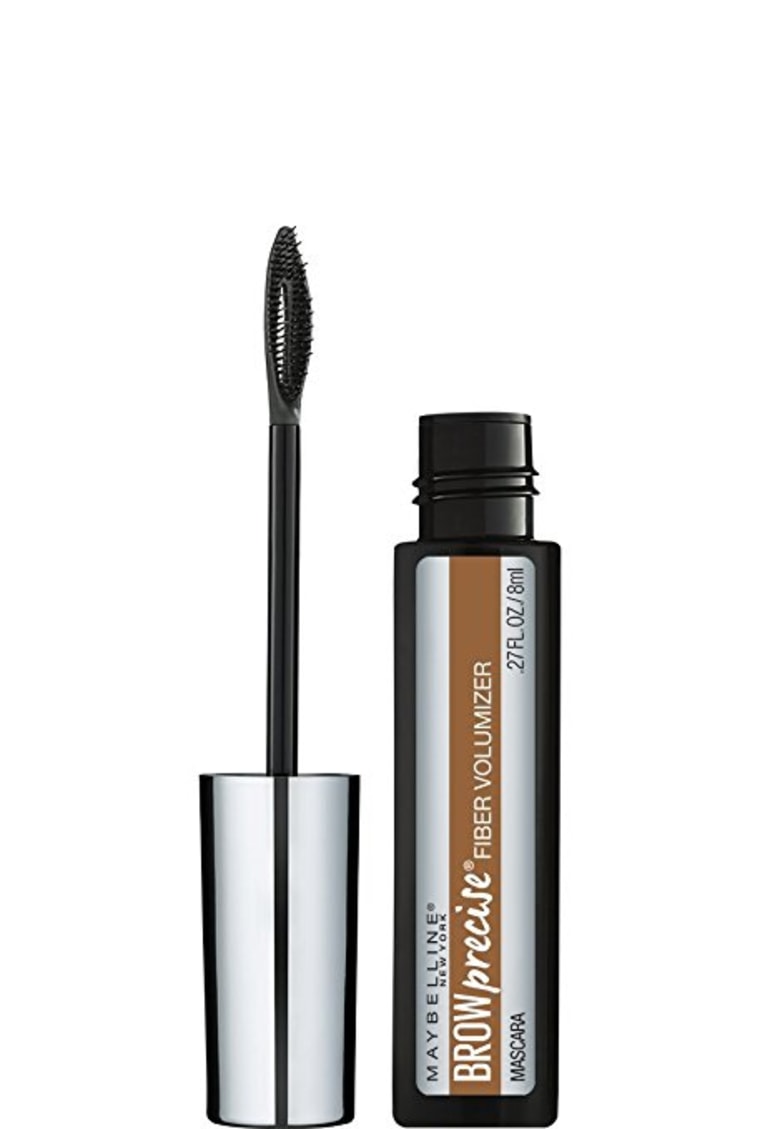 "I like a product that can really bulk up my brows, which are sparse and overplucked (if only I could tell my teenage self to put away the tweezers). This tinted brow 'mascara' has tiny fibers in it to build up your existing brow; they add instant heft, and come off when you wash your face. The applicator is a little tricky to master — you comb the formula into your brows and can add more or less product depending on how dark you want to go — but the payoff is big. It comes in five shades and I'd recommend going on the lighter side of whatever color your brows," said Jamie Rosen, beauty director at Town and Country.
8. Skin Active Micellar Cleansing Water All-in-1 Makeup Remover, $9, ULTA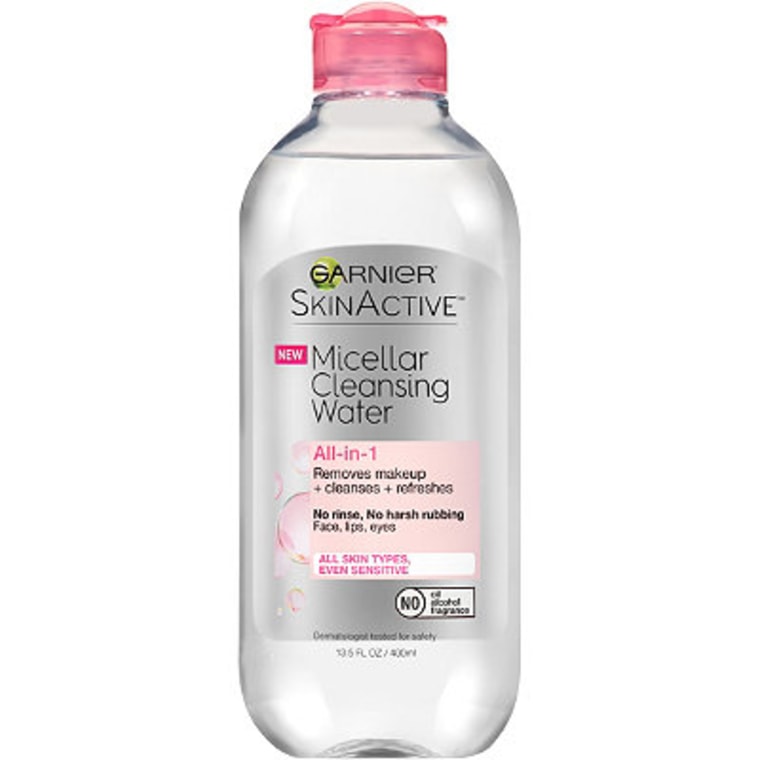 "I have sensitive skin that's prone to redness, but a pad soaked in micellar water prevents irritation and removes every trace of makeup and grime, leaving my skin softer, smoother and more even-toned. Plus, if I ever get a mascara smudge, I simply dip a Q-tip in it and clean up without any greasy residue. It's no wonder micellar waters have been a red carpet makeup artist secret forever," said Gwen Flamberg, beauty director at US magazine.
9. Scunci Everyday and Active No Damage Hair Ties, $3, 6 count, Walmart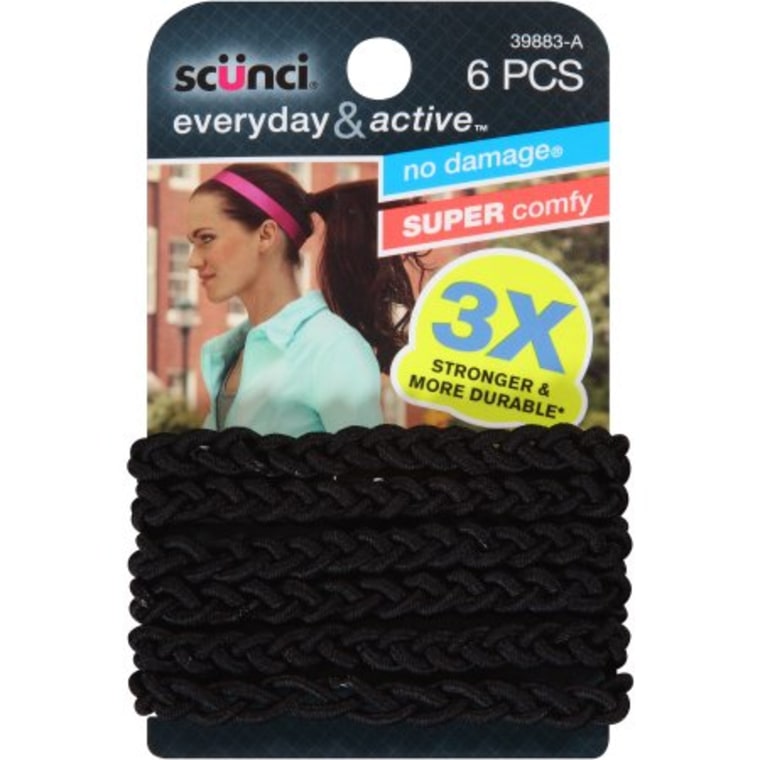 "If you've endured headband headaches, hair-tie tangles or the unique annoyance of an elastic that constantly slips out, then you'll understand why finding the perfect hair tie is so important. These braided elastics strike the perfect balance between staying put and feeling loose. And they never tug, or worse, pull out strands, which is why one of them is in my hair or on my wrist 24/7. If it's not, then I'm probably on my way to a drugstore to restock," said Kate Sandoval, beauty director at Shape.
10. Lip Smacker in Dr. Pepper, $2, Walgreens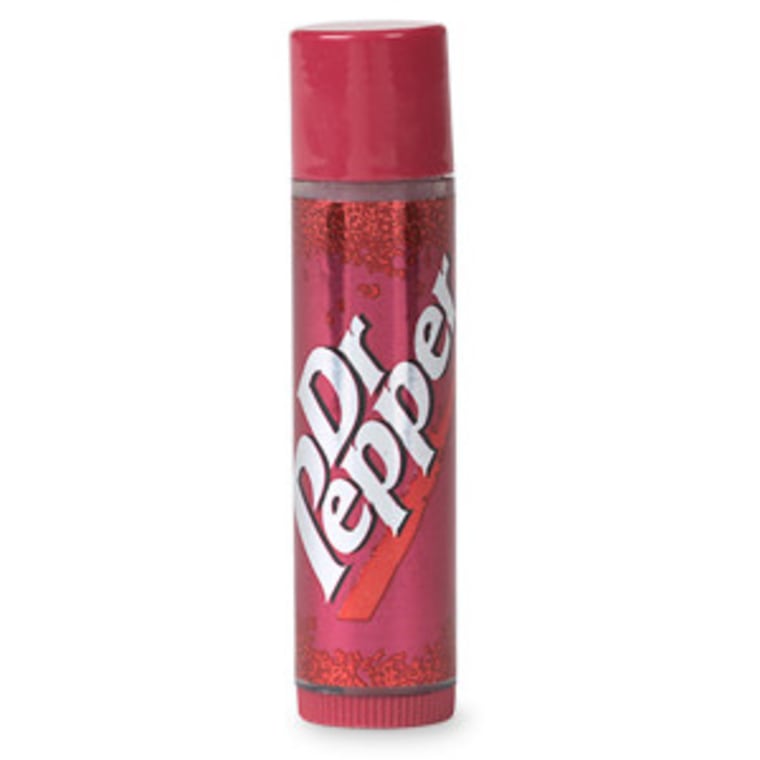 "The only Gemini thing about me is how I toggle between lipstick extremes — it's either a brighter-than-bright scarlet lipstick or a sheer ultra-wearable red tint," said Emily Dougherty, beauty director at Elle.
11. Maybelline New York Color Elixir in Signature Scarlet, $9, Walgreens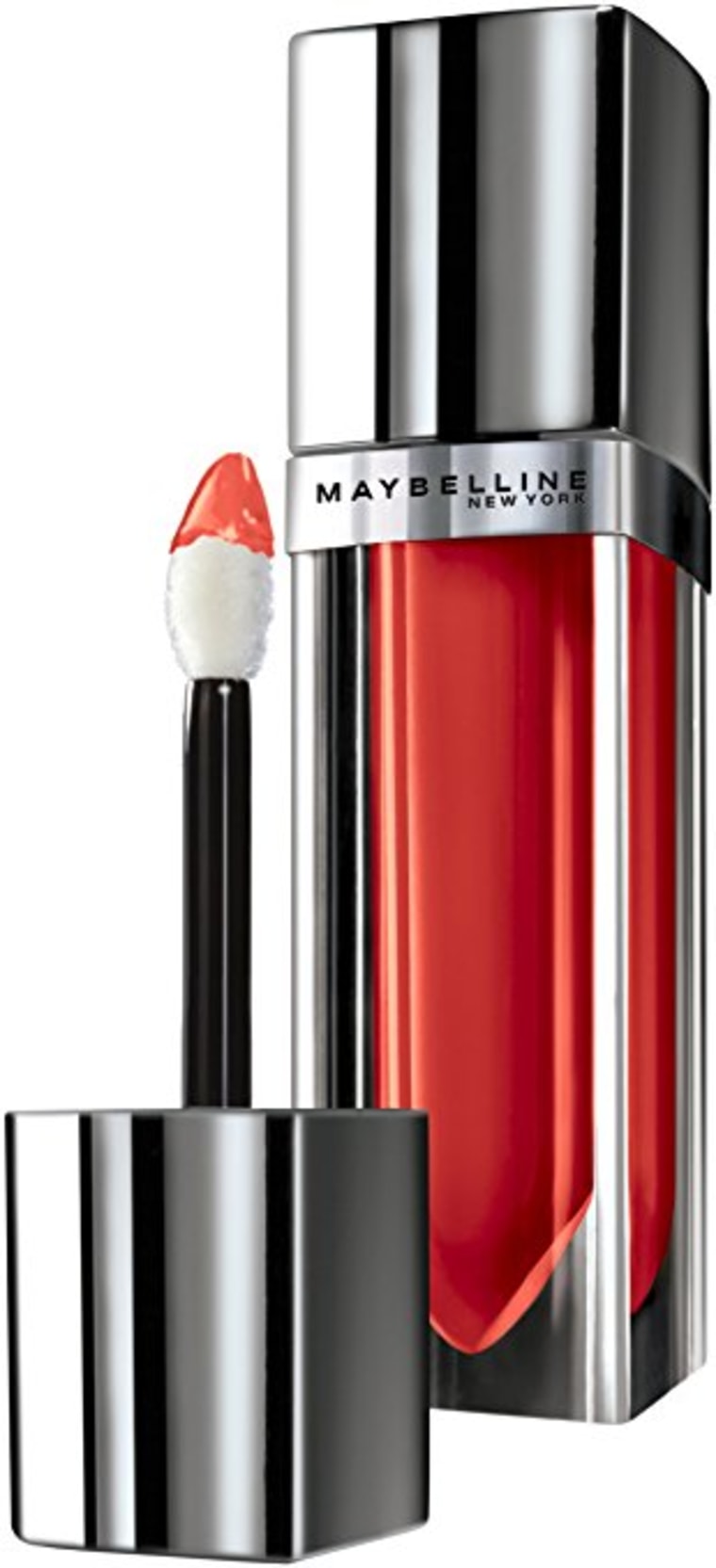 "Oh, and I use both of these lip must-haves on my cheeks for a natural glow," Dougherty added.
RELATED: See all 43 drugstore winners from the People and TODAY Beauty Awards
12. Nivea Body Original Moisture Body Lotion, $7, ULTA

"It's one of my favorite drugstore finds because the fragrance is so nostalgic for me (my mother always used it) plus it reminds me of fresh air. Maybe that's why I always feel like I'm super-clean after I apply it. If they ever came out with a candle or linen spray in that same scent, they could count on at least one customer to buy it in bulk," said Jessica Matlin, beauty director at Teen Vogue.
13. SkinFix Ultra Rich Hand Cream, $10, Target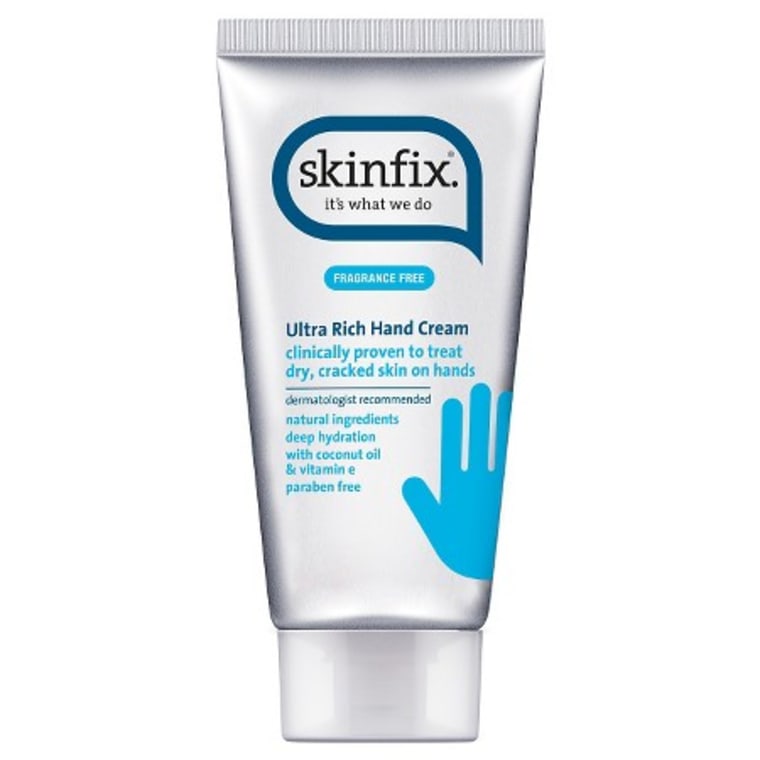 "On any given day, my hands are covered in zebra-like swipes of color where I've tested new makeup shades. Needless to say, I wash my hands frequently and we all know how drying the institutional soap in the office can be. This hand cream is always by my computer. Its mix of shea butter and coconut oil immediately softens my chapped skin without leaving a greasy film. Plus, it's fragrance-free, so it won't clash with the hundreds of other scented products in my office," said Melissa Goldstein, beauty director of Martha Stewart Living and Martha Stewart Weddings.
14. CoverGirl LashBlast Volume Mascara, $9, ULTA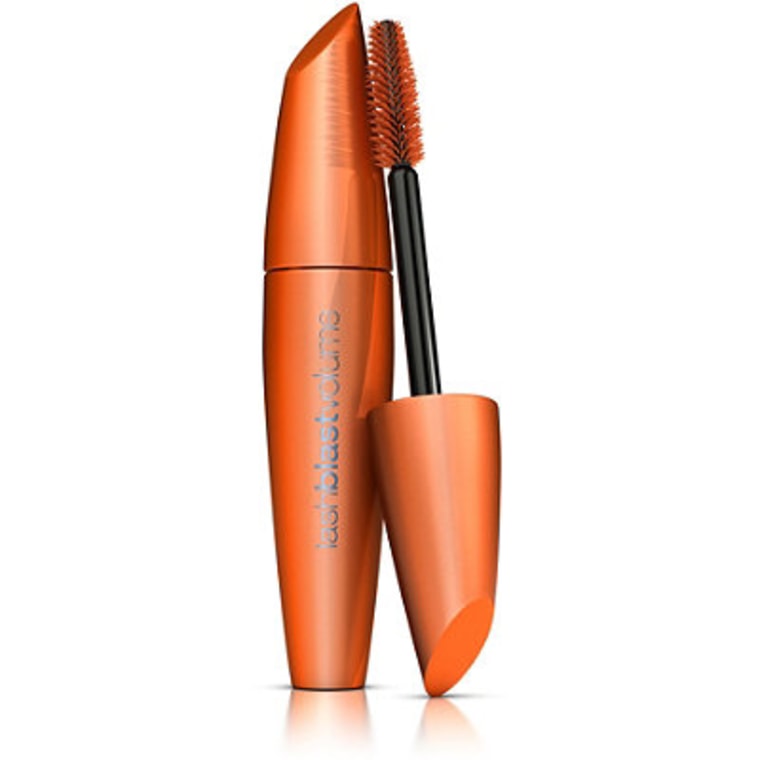 "I'm lash-obsessed and test almost every mascara that comes across my desk — from the $2 ones to the designer brands — and over the years, nothing has been able to top this iconic tube of mascara. The formula gives you the biggest lashes imaginable — long and full, practically double the size — yet manages not to transfer or clump, thanks to the molded plastic wand. It'll look like you have lash extensions," said April Franzino, beauty director at Good Housekeeping.
15. Vaseline Lip Therapy Original Tin, $4, Walmart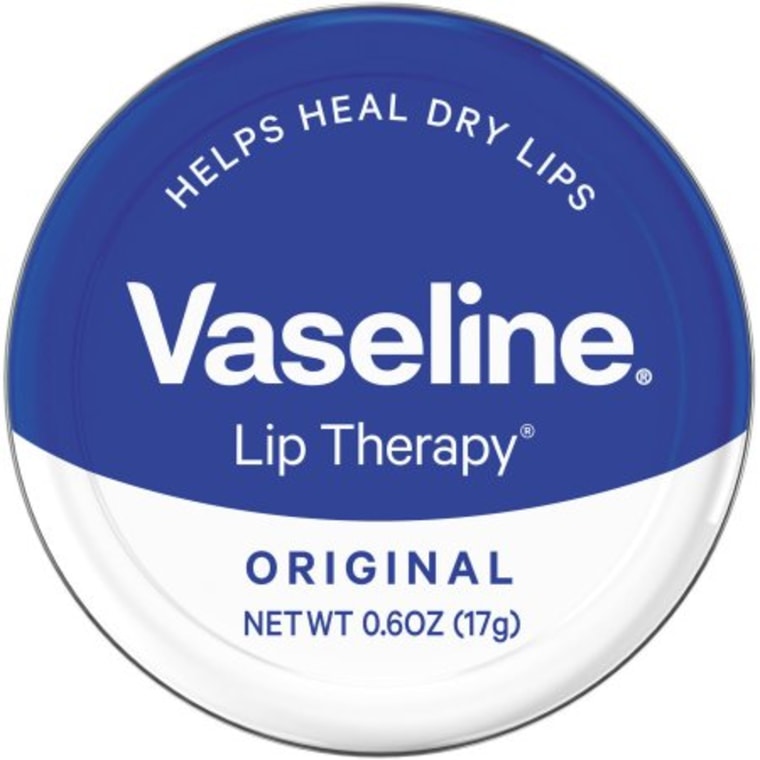 "I grew up on drugstore products and they've remained a staple in my beauty arsenal ever since. Lately, I've been stocking up on the throwback tins of Vaseline, which just launched stateside earlier this year. There is something super nostalgic about the aluminum, blue-and-white discs and the universal petroleum jelly is one of the best multitaskers on the market: put it on chapped lips, dab it on cheeks for a subtle highlight or sweep it across kohl-rimmed lids for an instant eye gloss," said Celia Ellenberg, beauty director at Vogue.
16. Neutrogena Makeup Remover Cleansing Towelettes, $7, ULTA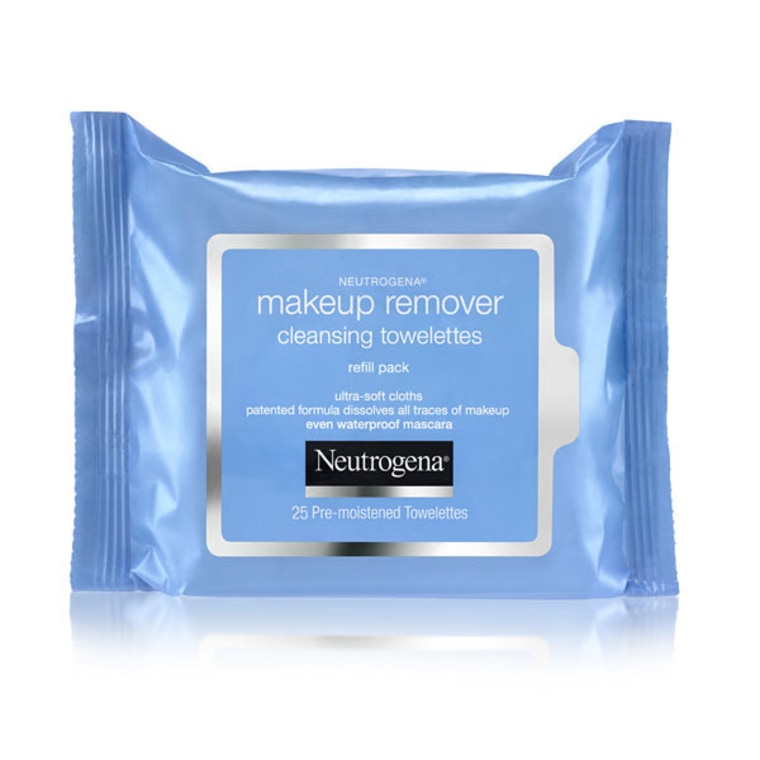 "I always reach for these trusted wipes for supersoft skin. Reason being: The pre-moisture in the towelettes is just right, not too little nor not too much. Plus, the towel size itself is the perfect, slightly smaller than a sheet of Kleenex size. I can pretty much wipe off even the heaviest eye makeup with zero irritation or dryness," said SunHee Grinnell, beauty director at Vanity Fair.
RELATED: Are you wasting moisturizer? Here's how much you should really use
17. Aquaphor Baby Healing Ointment, $7, 3 oz. tube, Walmart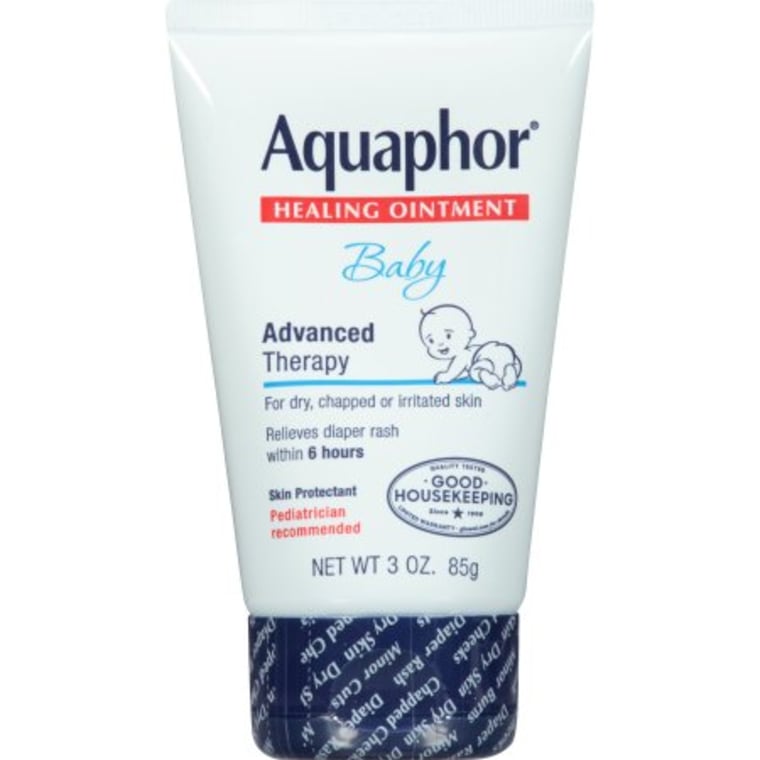 "Ever since I had my son, Bobby, 15 months ago, I've become a convert to this healing ointment. I've tried every moisturizer in the book and this is the only one that soaks into dry skin and eliminates his eczema. An unintended side effect: I now find myself using it all the time, especially on dry elbows and cracked hands that need a little extra TLC. I literally have tubes of this ointment in every room," said Jacqueline Gifford, special projects editor at Travel + Leisure.
18. Nivea In-Shower Body Lotion, $5.27, Walmart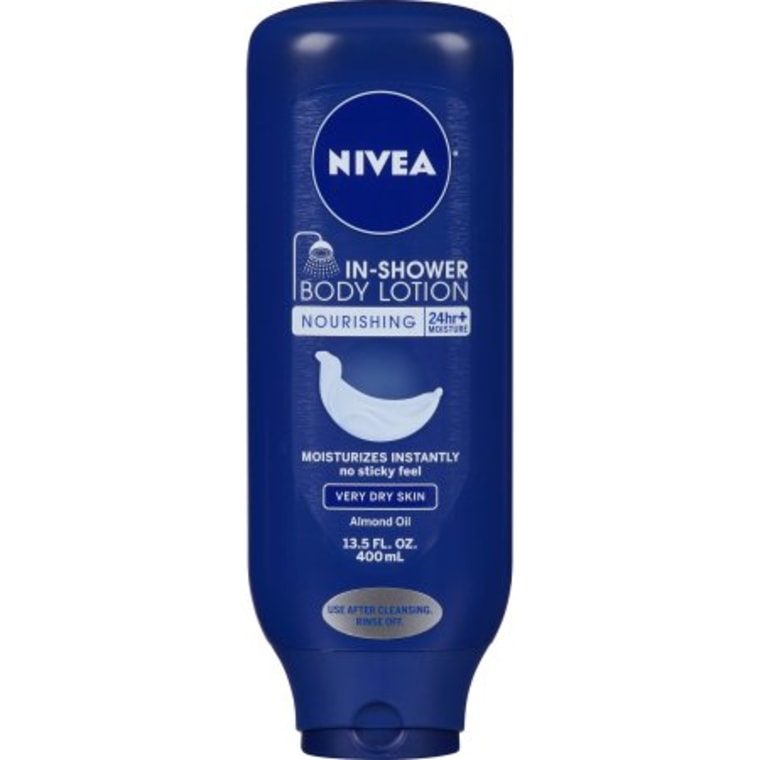 "Real-talk time: I hate moisturizing. Hate it. If you're a guy with even a little bit of body hair (confession: I have more than a little bit), it takes forever to rub in. That's why I never really used a moisturizer, even though my skin would get really itchy and dry during winter. Then this body lotion came along and changed my life," said Brian Underwood, beauty director at Dr. Oz The Good Life. "You put it on in the shower and, since your skin is already wet, just a tiny dollop glides on quickly and covers a lot of skin. After rinsing, you'll feel soft and smooth, not sticky. I just tried the new cocoa butter scent: decadent and delicious. I'd have it delivered to the office by the truckload if I could."
19. Dove Dry Oil Beauty Bar, $8 for six bars, Walgreens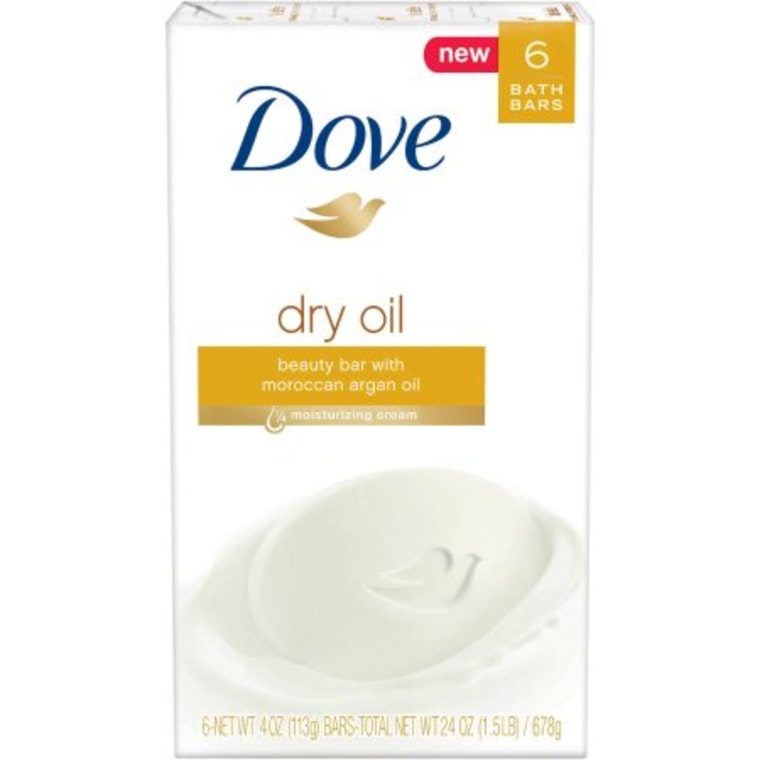 "I discovered this gem while testing products for the People and TODAY Beauty Awards and, let me tell you, it's not your average bar soap. For starters, it smells so fancy, almost like a musky perfume. Then there's the lather, which is incredibly creamy and leaves skin super soft," said Andrea Lavinthal, style and beauty director at People.
20. Schwarzkopf Essence Ultime Omega Repair 60 Second Treatment, $7.32, Walmart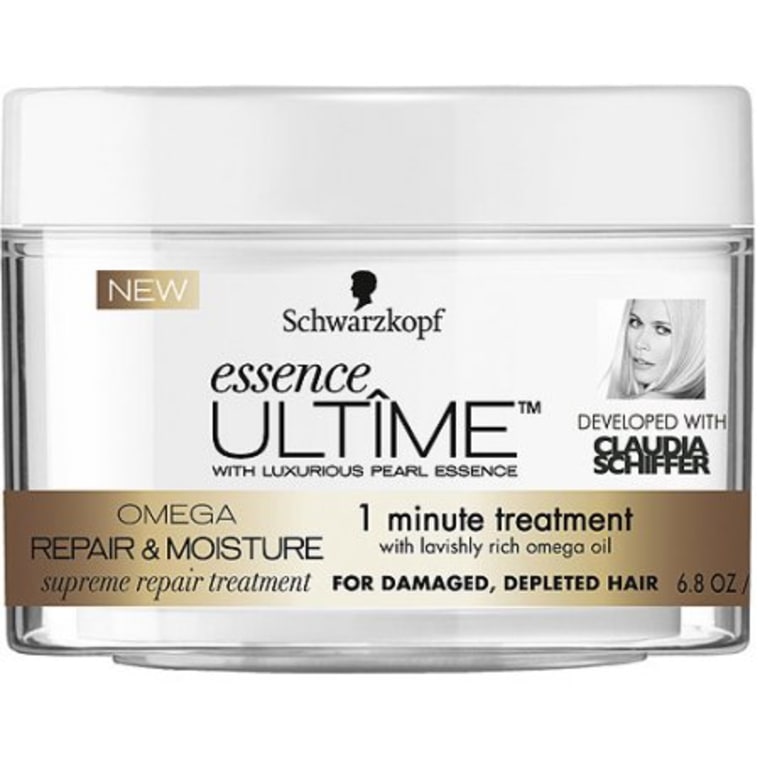 "This tub of buttery goodness spins bleached, heat-damaged straw into gold. Yes, I'm laying it on a little thick here, but this hair mask is that good. I brush a dollop through my hair in the shower and leave it on for a minute or two before I rinse. My hair dries exponentially shinier, silkier and beautiful-er," said Jenny Bailly, beauty director at Allure.
21. Burt's Bees Lipstick in Scarlet Soaked, $9, Target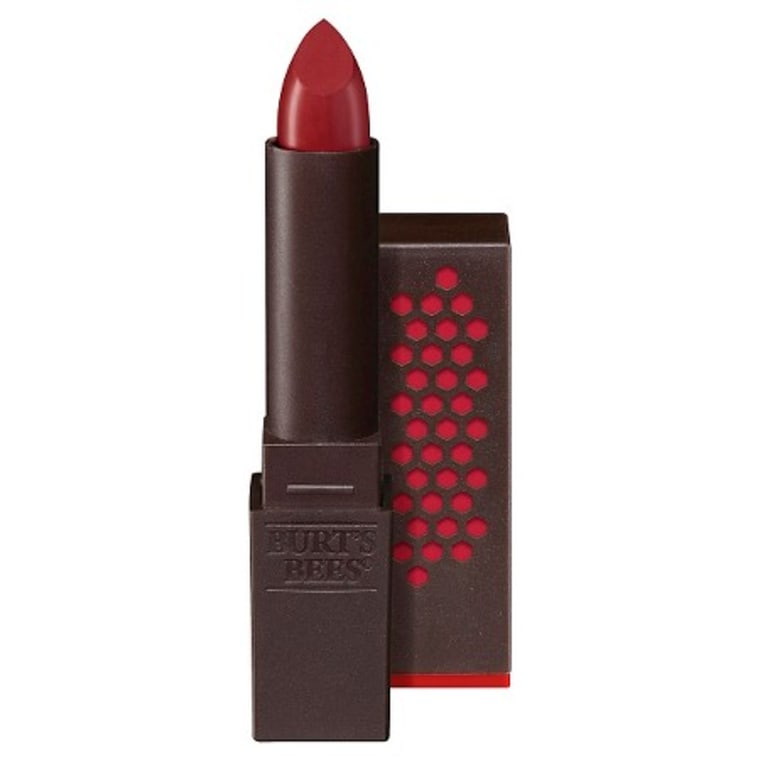 The geniuses in product development at Burt's Bees (as it happens, the makers of my favorite lip balm), launched a lipstick last year whose formula glides on like butter, makes your lips look and feel incredibly smooth and doesn't skimp a bit on pigment. All you need is one layer to get a total color payoff ... seriously! My go-to shade is a true red that works on all skin tones (including pale me!), and makes you linger just a little longer in the mirror to admire yourself, which I fully support," said Maura Lynch, beauty and lifestyle director at Women's Health.