Pregnancy doesn't have to mean retiring your personal style for nine months. As many celebrities proved in 2014, there are more stylish, fun and functional options now than ever! And while we've already crowned Blake Lively the maternity style champion of the year, there are plenty of other mommy-to-be looks from the past 12 months that have prepared us for Baby New Year.
Savannah Guthrie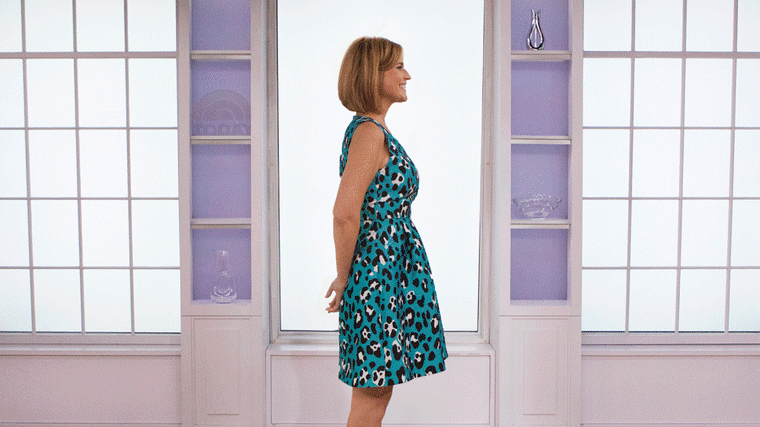 We loved watching Savannah's journey from announcing her pregnancy to the birth of baby Vale. This new mom certainly knows how to look both professional and pretty!
Carrie Underwood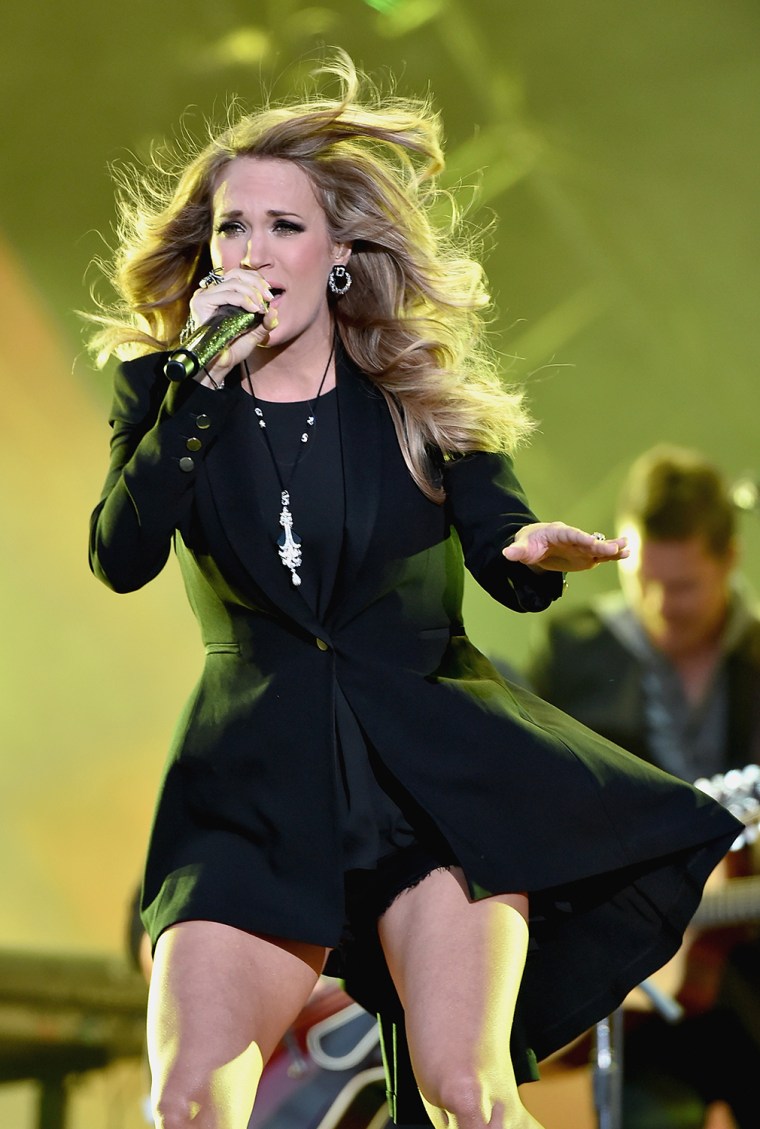 Carrie Underwood didn't let a little pregnancy stop her from putting on a killer live performance. The singer showed off her famously fit legs in a short and sleek black dress with matching blazer.
Kerry Washington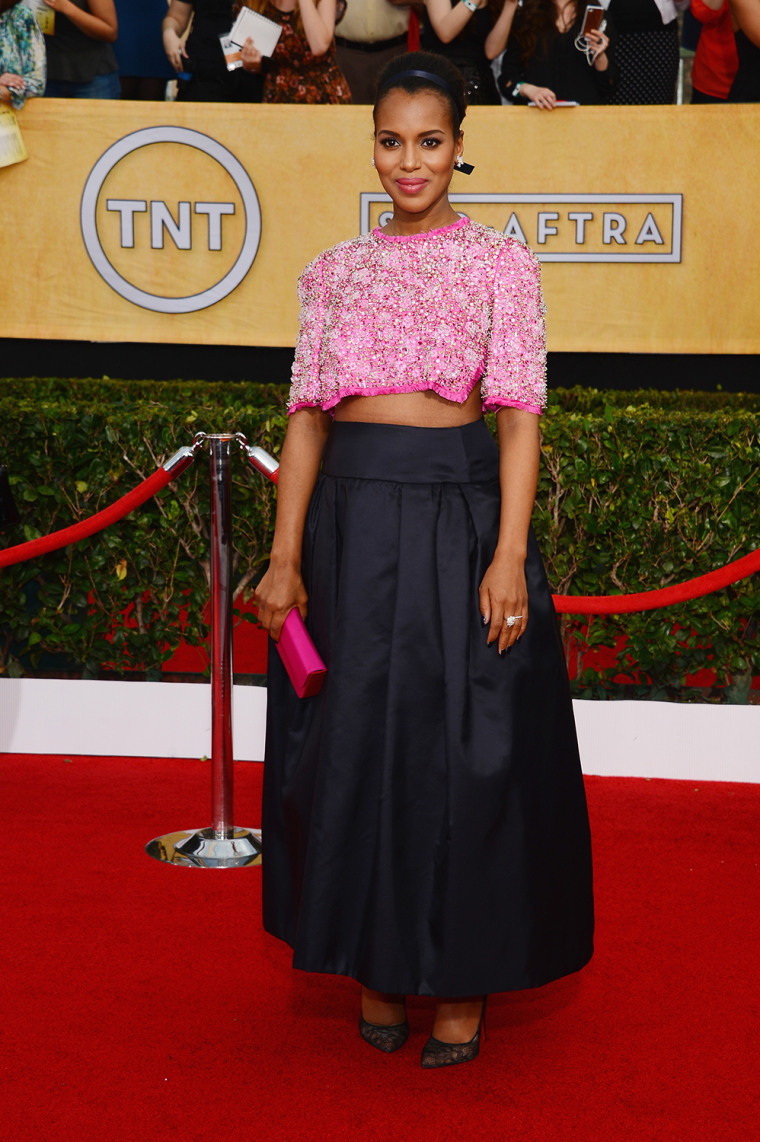 Ever the style star, Kerry Washington went bold for the 2014 SAG Awards by pairing her baby belly with a pink crop top. Love it or hate it, we give her extra props for trying something different. We're sure her daughter Isabelle has quite the little wardrobe!
Rosamund Pike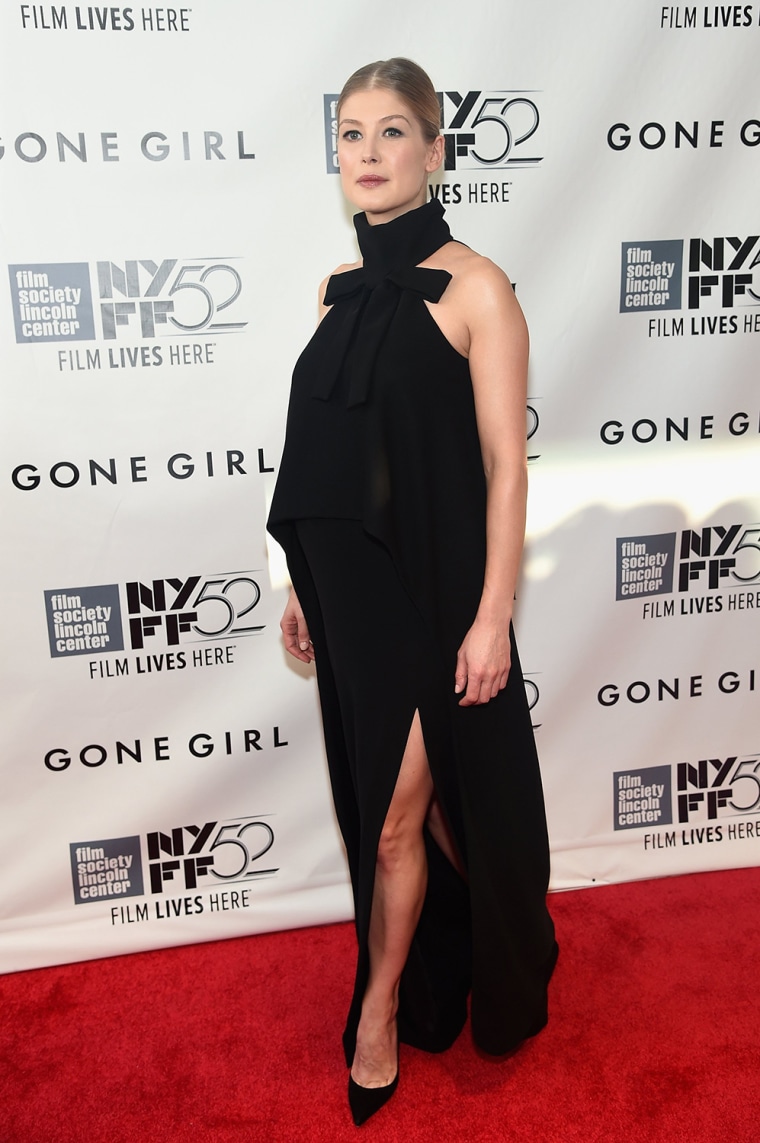 The "Gone Girl" actress is arguably the breakout star of the year and her fashion didn't disappoint either. Rosamund Pike looked like a dream at every appearance before giving birth to her second son. 
Zoe Saldana 
The uber-fashionable Zoe Saldana is known for rocking sophisticated looks with an edge. Pregnancy, however, brought out her softer side. We love this silky and flowery dress she wore at the "Guardians of the Galaxy" premiere in Paris.
Kristin Cavallari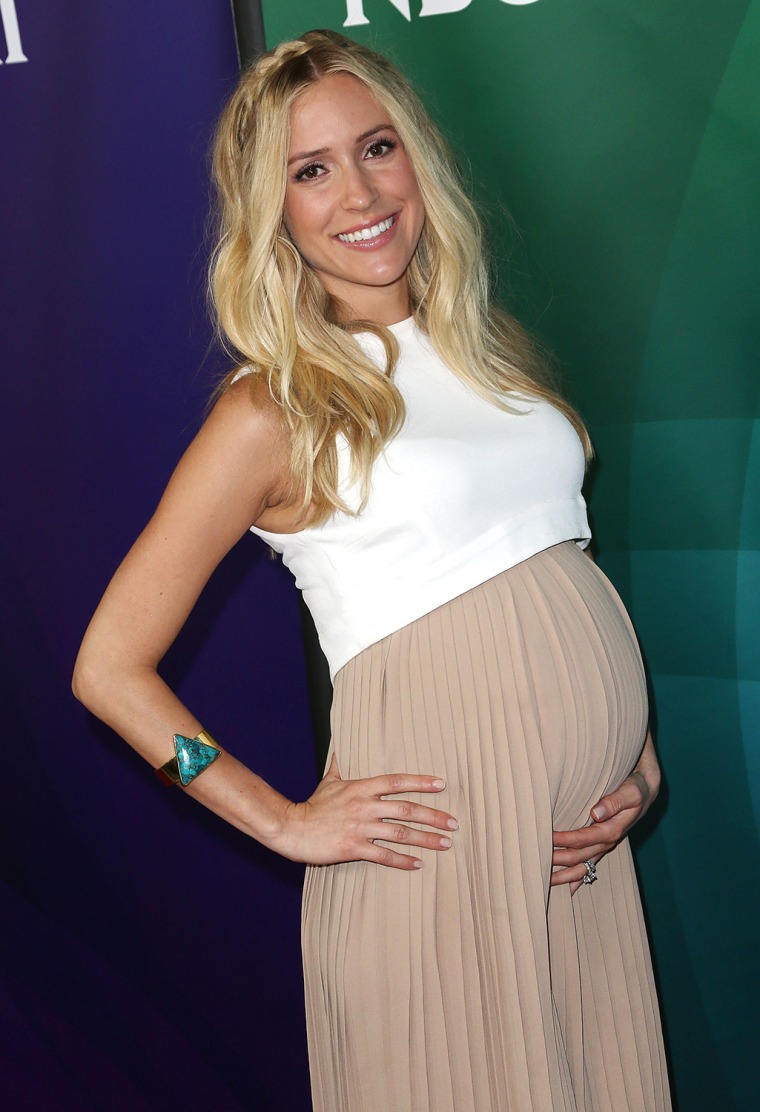 You can take the girl out of California—to live in Chicago with her football-star husband Jay Cutler—but you can't take the Cali style out of the girl. She certainly knows how to look effortlessly chic! We appreciate this deceptively simple look, which pairs a colorblocked dress with a statement cuff and braided headband.  
Olivia Wilde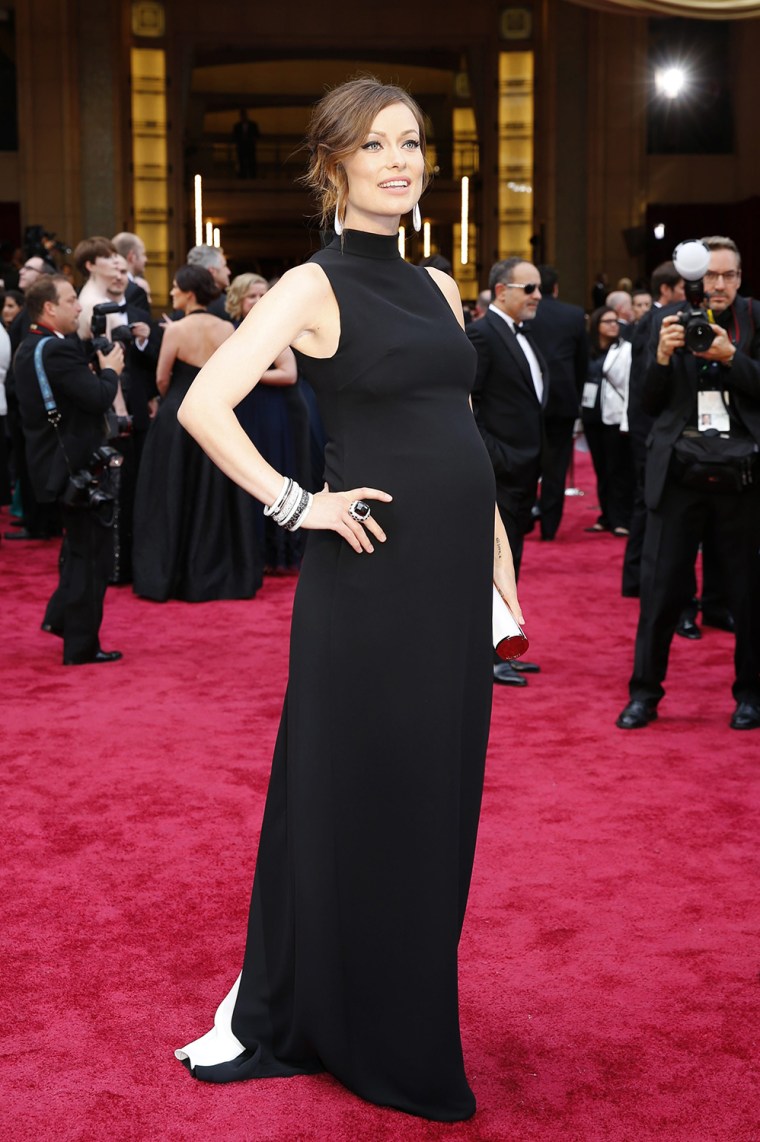 Mod, modern and absolutely beautiful! Olivia Wilde glowed throughout her pregnancy with baby Otis and chose this '60s-inspired, black-and-white Valentino dress for the Oscars. 
Liv Tyler 
As any mother knows, it's always important to laugh. That's why we loved having a chuckle at Liv Tyler's retro "bun in the oven" Halloween costume. 
Scarlett Johansson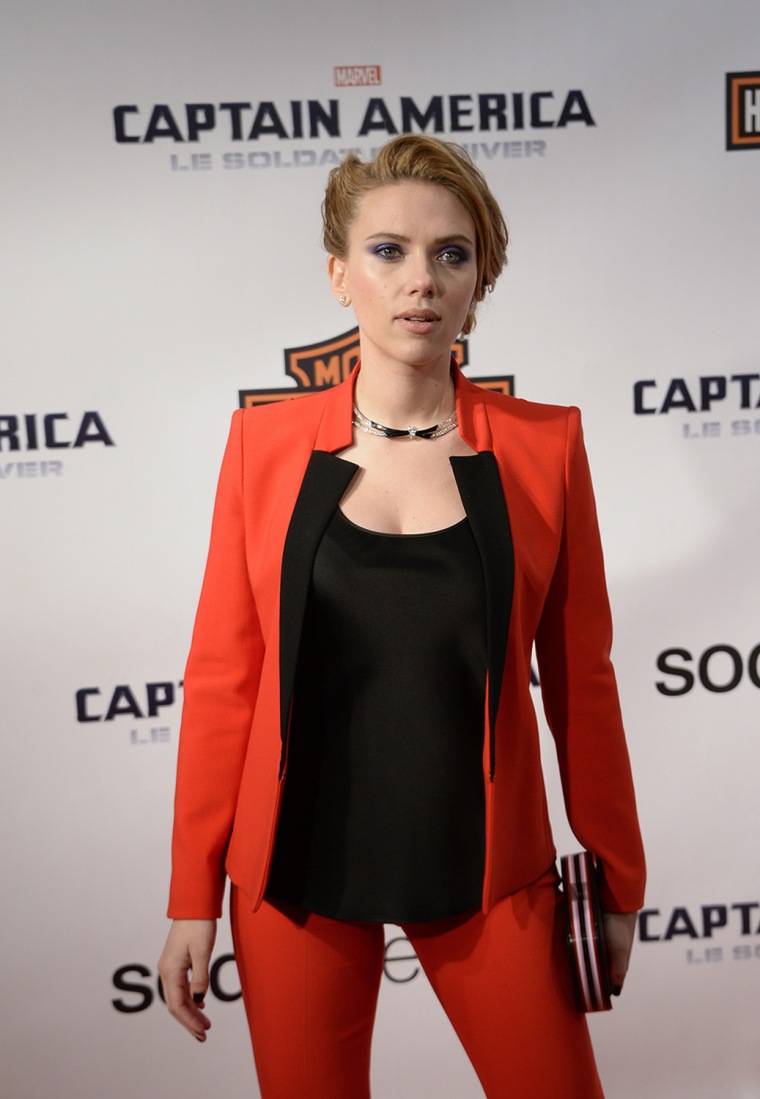 Who said pregnant women can only wear dresses? Scarlett Johansson proved that separates can look just as flattering when she wore a tomato red pantsuit to the "Captain America: The Winter Soldier" premiere in Paris. Her new daughter Rose has quite the strong and successful role model!
Ciara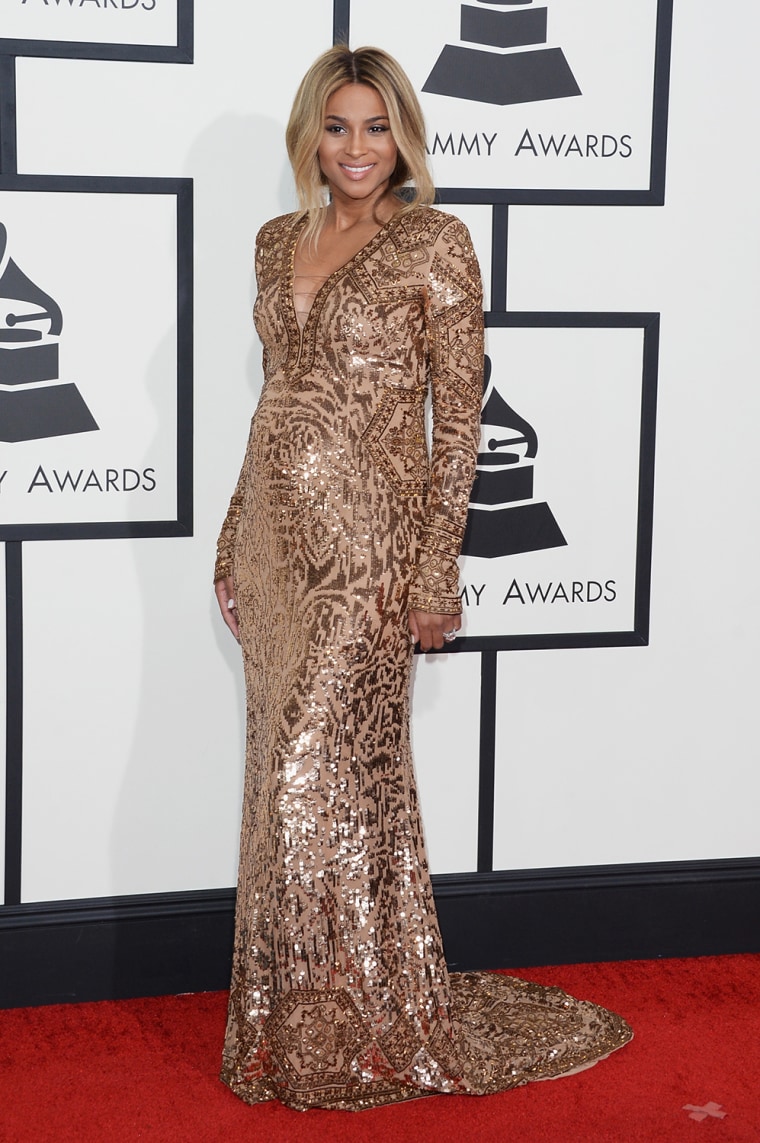 Ciara took pregnancy glow to the next level with this slinky golden dress at the Grammys. The singer looked like a golden goddess with perfectly simple styling to match.
Drew Barrymore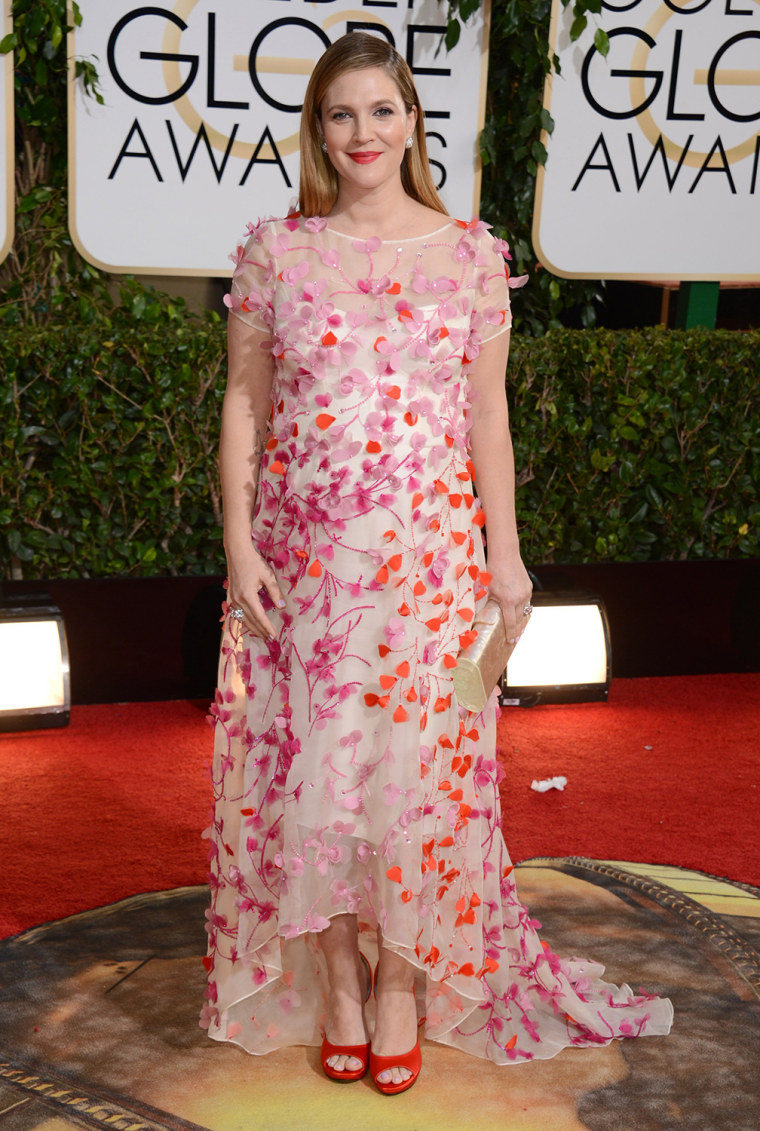 Pretty in pink! Though slightly controversial, we say that Drew Barrymore was a flowery dream in this Monique Lhuillier gown at this year's Golden Globes. Perhaps her daughters Olive and Frankie will borrow it one day.
The best part is, she ended her night eating pizza without even changing out of her dress. Sounds about right!