Finding the perfect dress or top can be tough. Matching that top with the perfect undergarments is impossible — or at least it feels that way!
Jene Luciani, author of "The Bra Book," stopped by TODAY Thursday to share a few tips to help you find the right bra to wear with every fall trend.
Strapless for all seasons
Strapless bras aren't just for summer dresses anymore. With off-the-shoulder tops staying strong for fall, it seems like strapless bras are here to stay. This mocha-colored brassiere is perfect for every skin tone and the no-slip seam will help minimize the amount of time you spend yanking it up.
Pro tip: What's the secret to getting a strapless bra to fit just right? Order one size down in the band!
The Flex Strapless, $35, Harper Wilde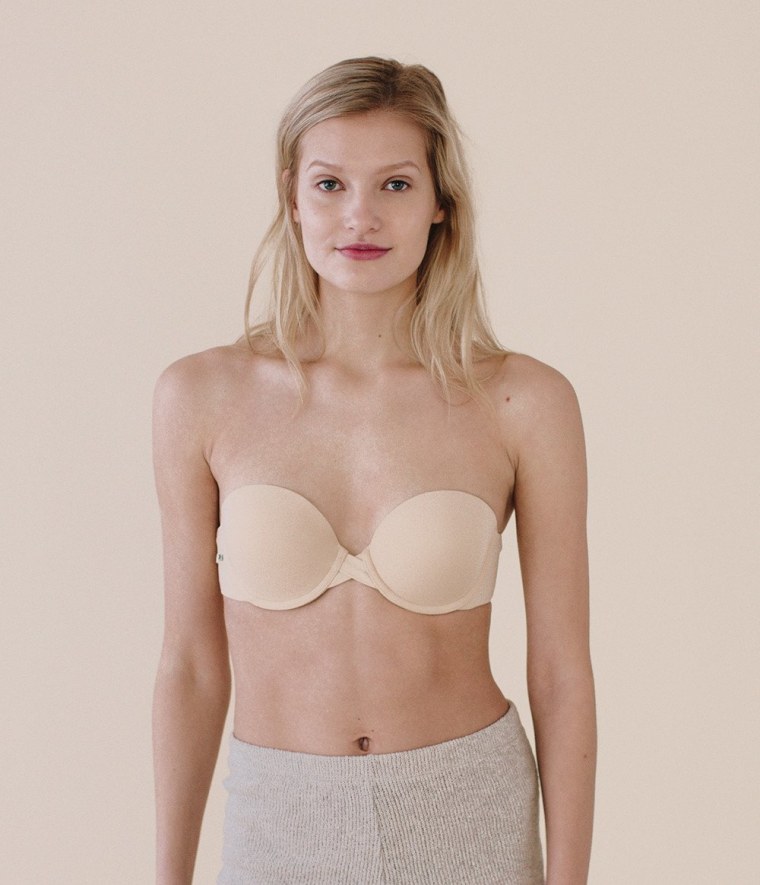 Convertible cold-shoulder
Cold-shoulder tops are still some of our favorites, but it takes some planning to avoid the dreaded bra strap slip. This convertible bra is the perfect solution. A clip near the nape of the neck brings the straps inward for a comfortable, no-show fit.
Cloud 9 Underwire Lace Back Contour Bra, $40, Amazon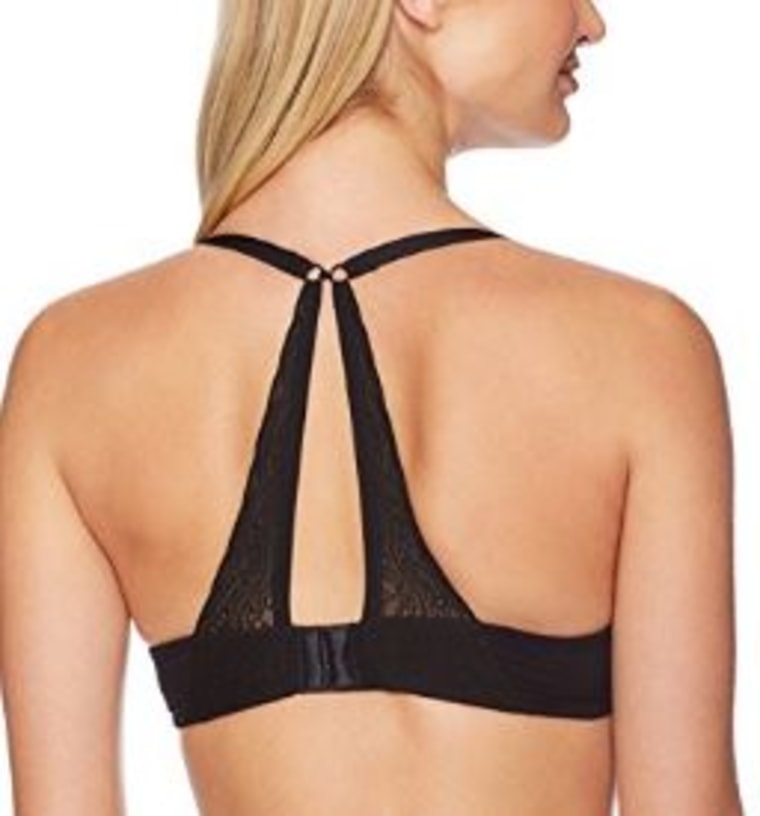 Bringing smooth back
Fitted knits are a fall staple, but some unwanted back bulge can throw off the look. Women of all shapes and sizes can end up with bumps all because of the wrong bra.
Find a style like this vanishing back bra to completely smooth over the area. The front closure eliminates even the tiniest bump that you might get from a back closure.
Front Close Lace Bra, $60, Soma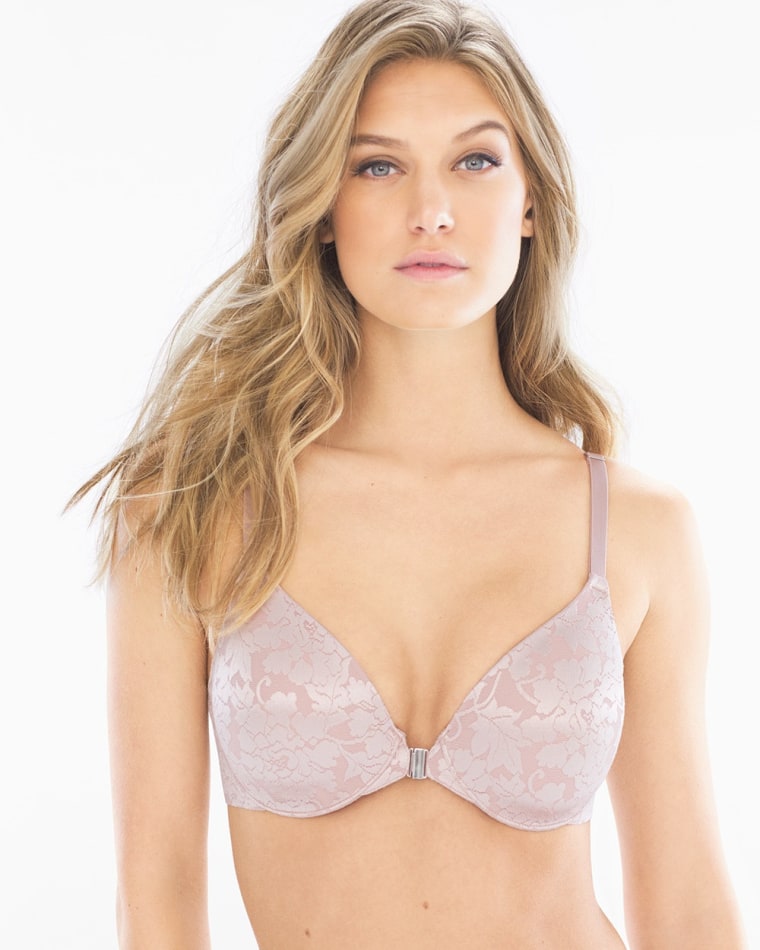 The social media bra
There's a reason this bra has become so popular on social media. The sticky adhesive is perfect for any kind of backless dress or top you have and the lace-up detail on the front creates lift and cleavage. It's a win-win! Just make sure you skip the lotion before wearing to keep the adhesive sticky for up to 50 uses.
Braza Cleavage Pal Lace Up Bra, $15, Amazon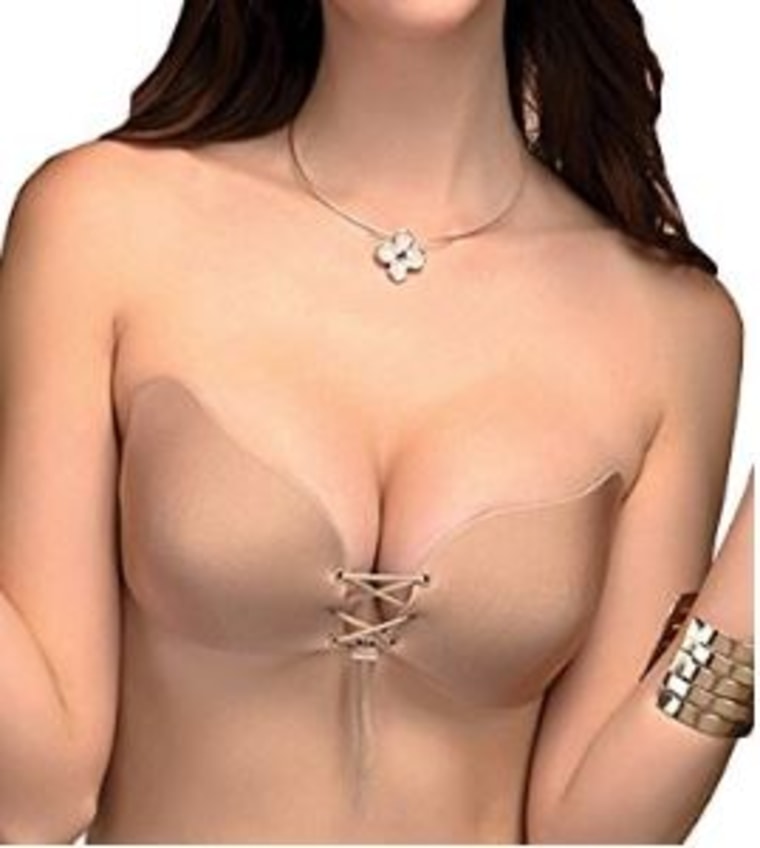 Skinny tights
It's time to start stocking up on tights, and now you can find styles with built-in shapewear. Specially designed panels cinch your figure in all the right spots and make wearing even the clingiest dresses a stress-free affair.
Skinny Opaque Ribbed Tights, $25, Amazon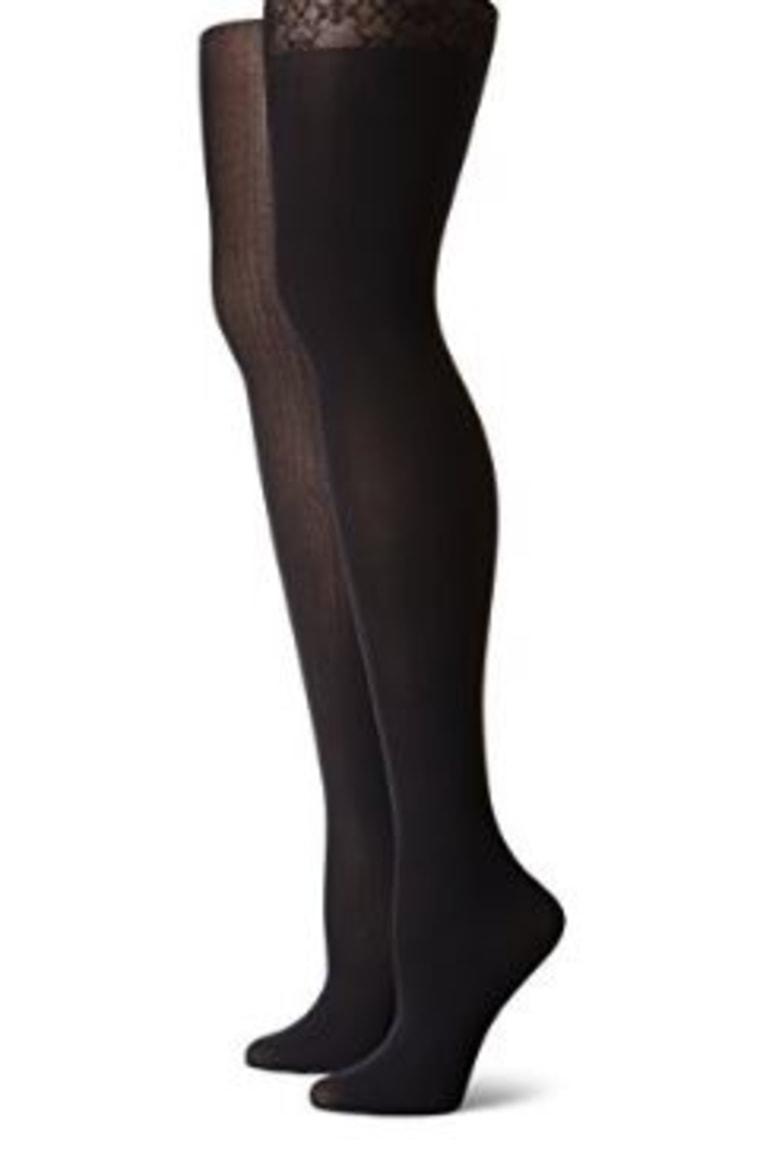 RELATED: Are you wearing the right bra? 9 styles you need to know now