If ever there was a holiday that reminds us to update undergarments, it's Valentine's Day. But a comfortable, cute bralette is a wardrobe staple that also works well year-round. Which is why we were so excited to learn that Richer Poorer's cult-favorite "The Bralette" is back in stock in nine colors, including new hues of marigold, lilac, and mint.
The simple bralette initially launched in November 2016 and has since become the brand's best-selling item. Nearly 2,000 people have signed up for the wishlist and the $28 bras continue to sell out, even with restocks happening every 2 to 3 months.
"We worked really hard to perfect The Bralette," Richer Poorer Co-Founder and CEO Iva Pawling said in a statement. "There was a huge need in the market for a non-lace, non-complicated bralette that was done the Richer Poorer way; simple, made with the best materials, incredibly comfortable, looked great, and didn't break the bank."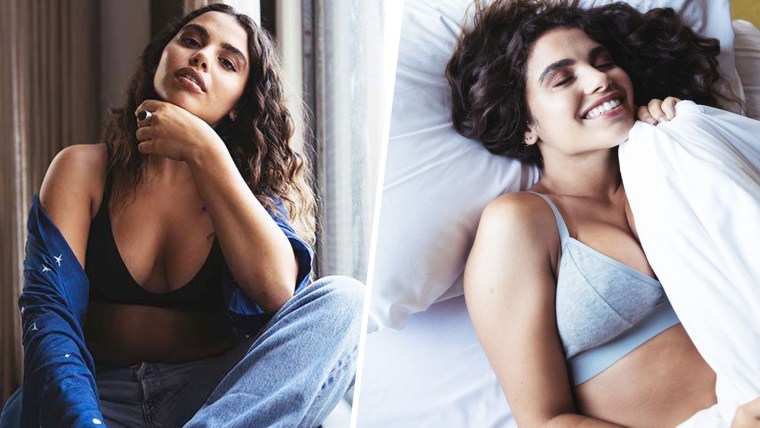 The bra is right in line with Richer Poorer's ethos of using premium fabrics that won't stretch or fade and designing products to be versatile and reliable — all at an attainable price point. It's made from a cotton-modal blend that was chosen for its comfort factor, with a wider waistband that helps it stay put.
"It feels incredible on, so you don't want to rip it off the second you get home from work," said Pawling. "And it supports even larger chested ladies. Anyone that has shopped for a bralette knows that is not a small feat."
If you're in the market for a new bralette, this may be your best chance all year to scoop up Richer Poorer's version. If your desired size or color isn't available though, it's worth signing up for the one you want, since the company emails waitlisted customers with a link to shop replenishment stock before it goes live on the site, ensuring patient shoppers get the first chance to fill their drawers.
Women who can never have enough bralettes should also keep an eye on Richer Poorer's site for a second bralette body that's launching later this spring. And for those who can't wait to stock up on simple bralettes immediately, check out the additional styles we've scouted below.
Lane Bryant is offering buy one, get one 50 percent off on all bralettes right now!
For more bras, check out our round-up of the best bras for every occasion and our round-up of the best (actually sexy-looking) nursing bras.