If you have a tube of Gimme Brow eyebrow gel in your makeup bag, take note: Benefit Cosmetics just recalled the popular, tinted brow volumizer.

"We are initiating a voluntary recall of our Gimme Brow product after discovering that recent batches of the product did not meet our stringent quality standards," Benefit Cosmetics said in a release. "If applied in its normal usage on the brows, the Gimme Brow product doesn't involve any risk. However, if it comes into contact with the eyes, it could lead to eye irritation."
Only "certain batches" of Gimme Brow failed to meet the company's quality standards, but Benefit is pulling all Gimme Brow products from stores and online "out of an abundance of caution," a Benefit spokesperson, who prefers not to be named but is speaking on behalf of the company, told TODAY Style.
The voluntary recall includes all versions of Gimme Brow, including the full size, sample sizes and any Gimme Brow products included in a gift set. Customers around the world can return the products for a full refund to Sephora, ULTA Beauty, and anywhere else Gimme Brow is sold.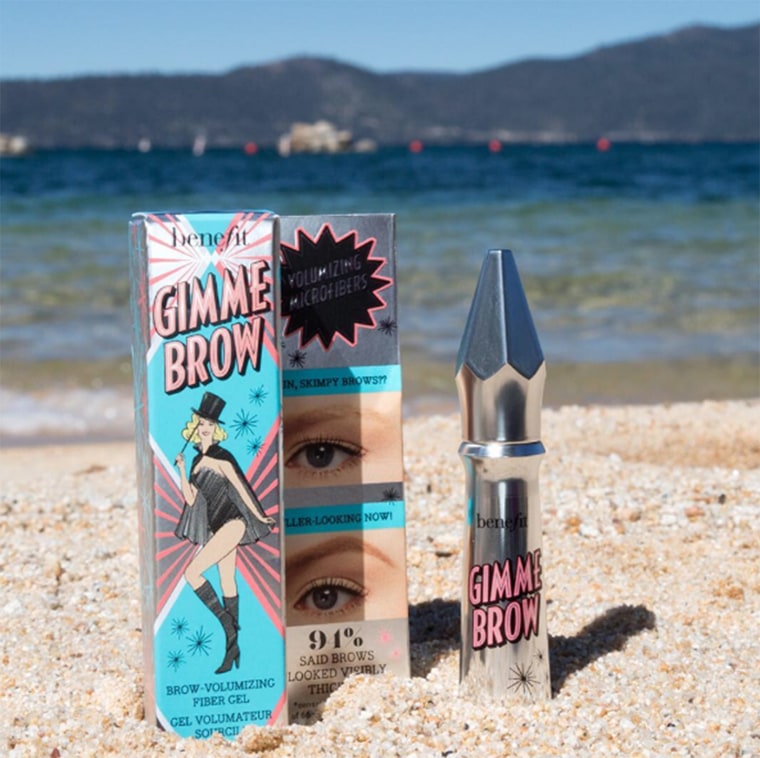 As of now, there have been "zero reports" of anyone being harmed by the Gimme Brow product, Benefit's rep told TODAY.
In fact, the product is still safe to use on the brows, the rep says, and only presents a potential risk if applied directly to the eyes.
"if Gimme Brow is used in the way that it's intended to be used, on the eyebrow, there's no risk involved," the spokesperson said, adding that as a general rule, putting any makeup directly into your eye is never a good idea. "If someone was to stick Gimme Brow on their eyeballs ... (or) if you put mascara on your eyeball, or an eyeliner, or any makeup that's not intended for eyeball use, which is none ... there could be an irritation."
Anyone with additional questions about the recall can contact Benefit Cosmetics directly here.