There's never a shortage of ridiculous luxury items (see: $430 diamond dust hair treatment,$39K backpack etc...), but there is a limit. And we think our TODAY style editor Bobbie Thomas found it: $19K for shoelaces made of 24-carat gold.
Mr. Kennedy created the world's first-ever precious gold laces using "ancient, artisan jewelry techniques"; each set is handmade by Colombian workers and takes 120 hours to produce. The best part? Your blinged-out strings will be delivered by security and "laced for you anywhere in the world." The bad part? You're limited to only 10 units.
Colin Hart, creator of Mr. Kennedy, told us he has already sold a pair to "someone in the rap industry." While Hart admits that regular shoelaces work perfectly as well, he envisions selling his items to those who want that extra something. "Shoelaces are so boring and my gut is that people who have a love of the 'practical made special' will buy them," he said.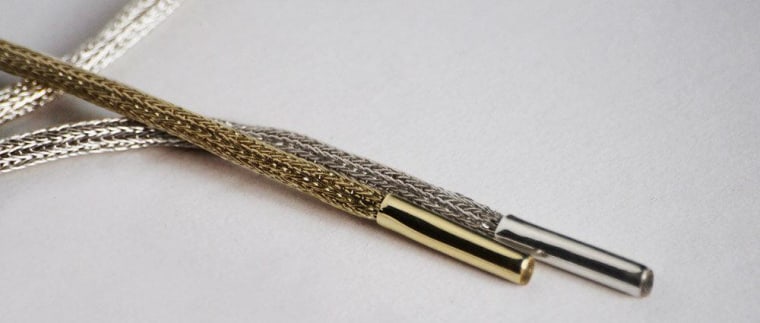 Of course, if you can't afford the latest in footwear fads, you can also opt for a cheaper version: silver laces for just $3K.
Or, if you're like us, you'll just DIY: Get yourself some gold spray paint and $3.99 shoelaces. No security necessary.
More: Glowing beauty: Fluorescent makeup hits shelves
Worth it? $430 diamond and meteor dust blow-dry