Say goodbye to the days of repurposing bedsheets into capes: Lane Huerta of Savannah, Georgia is here to save the day by providing the accessory every tiny superhero needs.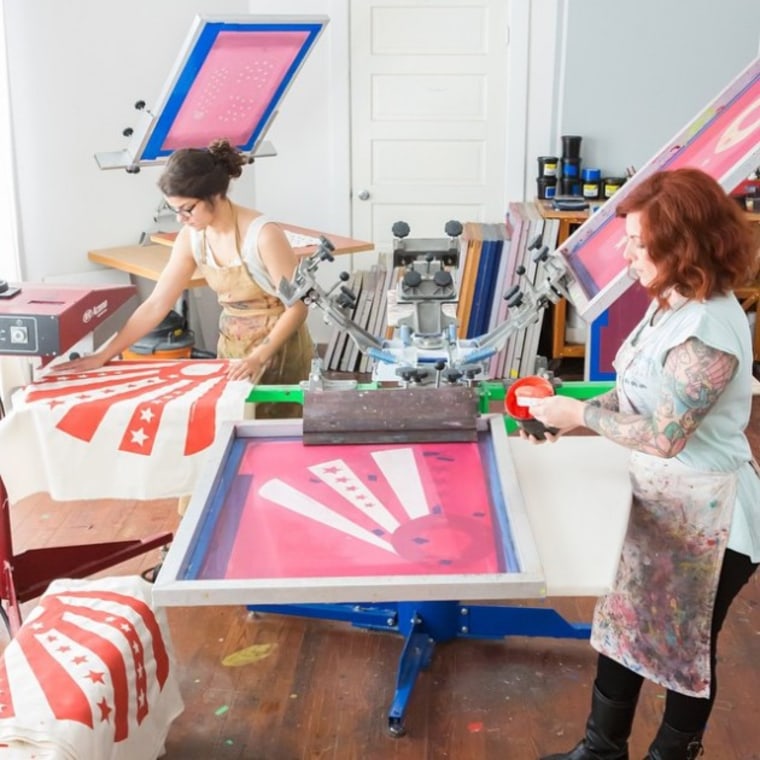 Yes, needs. After all, you can't expect to be taken seriously as a crime-fighter if you're wearing a saucepan on your head.
That's why Huerta decided to supercharge the imagination game with magical new clothes designs. From winged headgear to Wonder Woman bracelets and yes, superhero capes, her hand-sewn frocks are delighting kids across the country (they're available to order from her Etsy site).
"I had my daughter almost four years ago, and it was a natural progression from there, really," she told TODAY. "I played dress-up myself as a kid and always used household items to fuel my imagination. Watching my daughter do the same one day, I thought, 'You know what? I can do better than this.'"
With a background in graphic design and screen-printing, she certainly had a leg up. She added "self-taught seamstress" to that resumé and founded Lovelane Designs in 2006.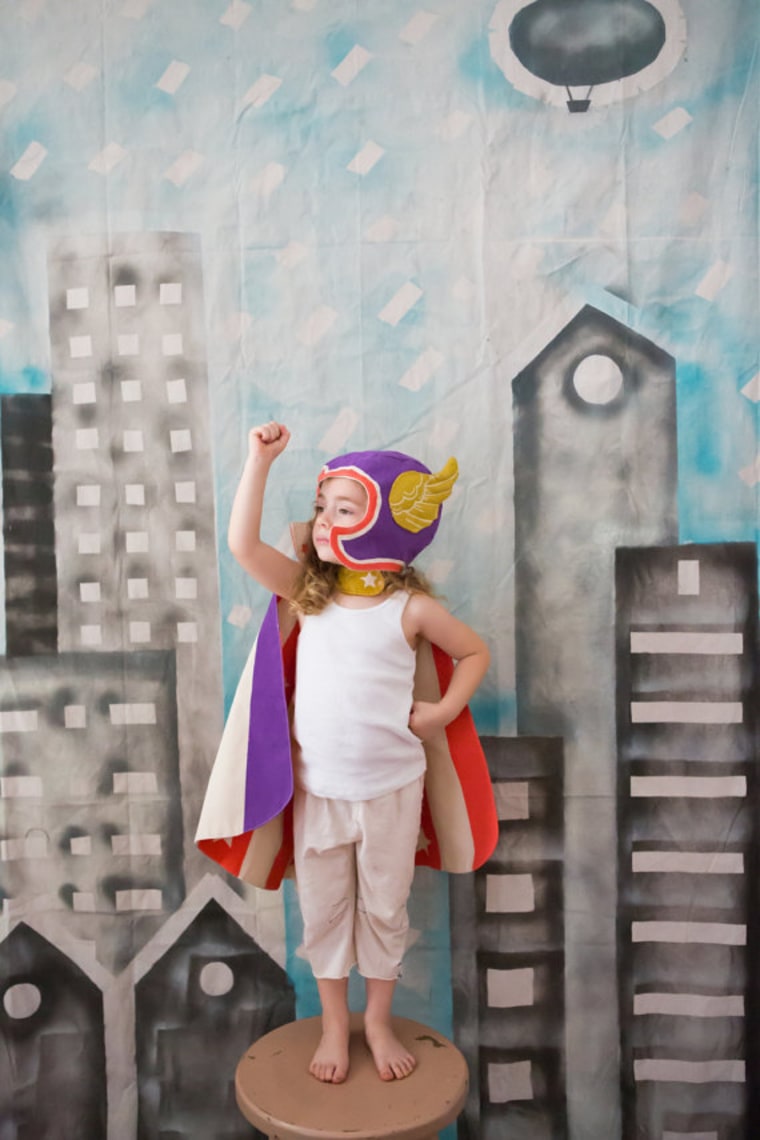 Though her designs may conjure ideas of wonder and wizardry, and certainly qualify as costume apparel, try not to call them "playthings." These are high-quality clothes: Each is American-made by Huerta herself, with the help of five women from the local community. They're crafted with all-natural materials and even eco-friendly ink.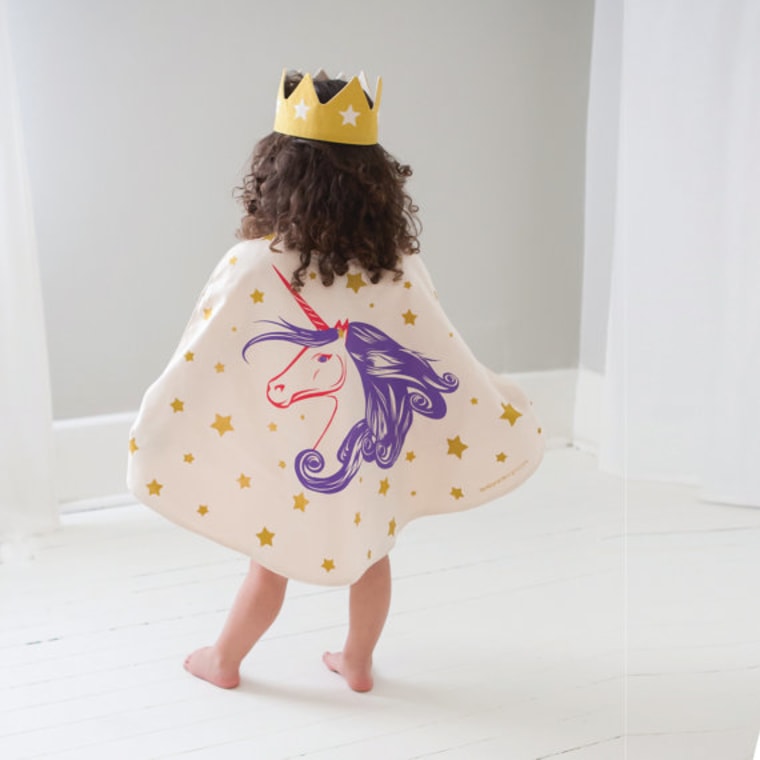 "I should mention that Clementine is the biggest critic and the biggest inspiration, too," Huerta said of her daughter's involvement in the brand. "A four-year-old girl can be very opinionated."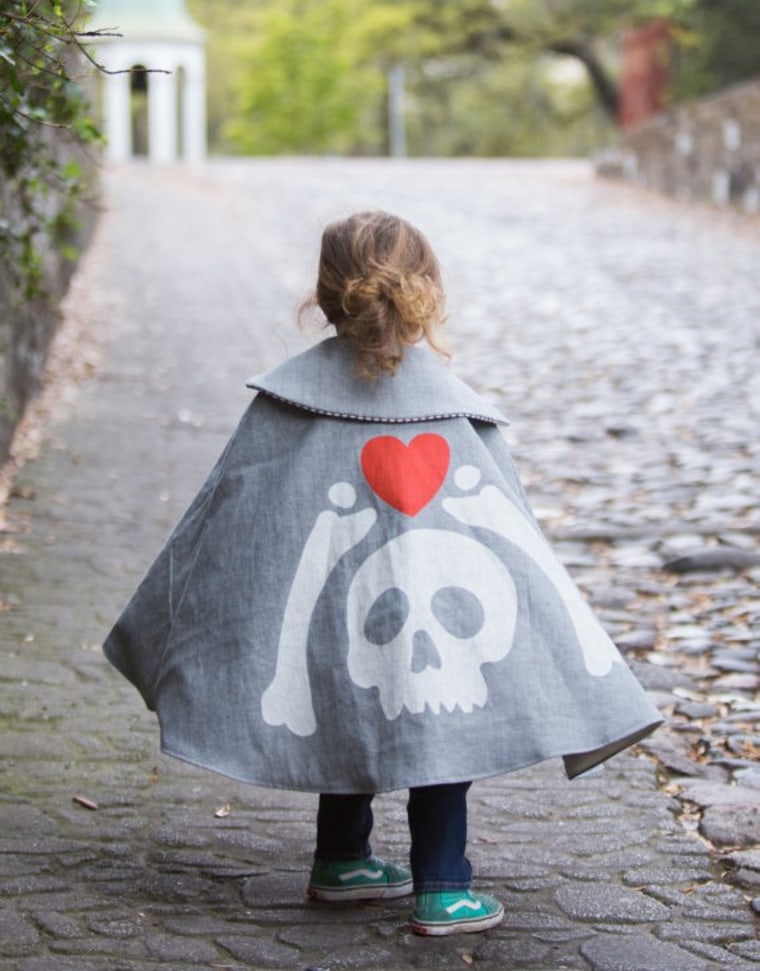 And the fact that Lovelane Designs is growing in popularity at the same time as the new round of superhero movies? Well, that was just a happy accident. "We looked around and thought, 'Wow,'" she said. "It couldn't have been a more perfect situation over the past year."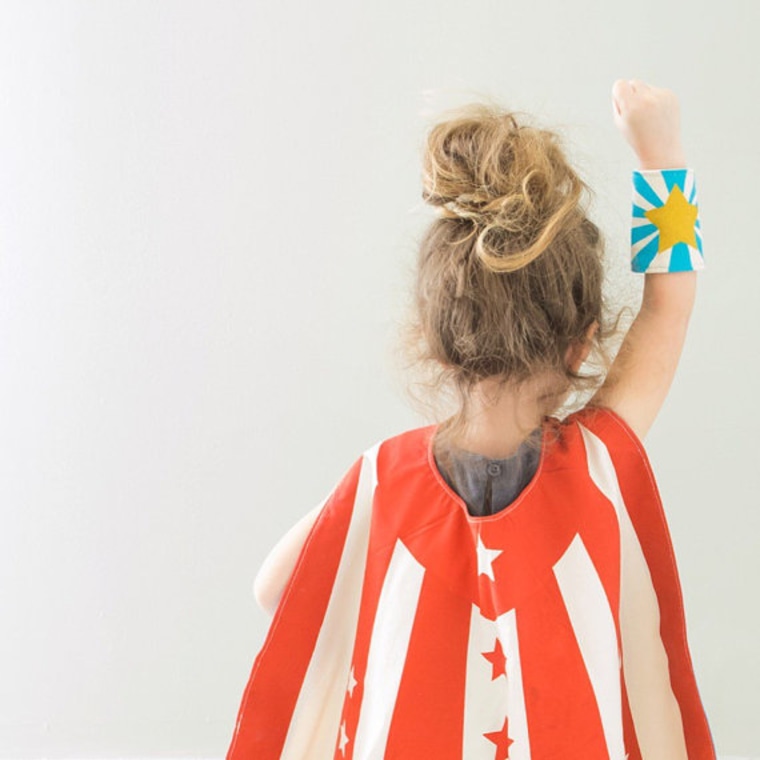 The response to the line has been nothing short of remarkable, with orders pouring in from all over the world.
"People are super excited about it, mainly because they know it's all handmade by another mom," Huerta explained. "It's really all about family in the end."
Today, the brand's Play Hard collection allows children to enjoy fantasy adventure without tearing apart their beds.
That's something both kids and parents can get excited about.