It was the end of an era when Bebe — our one-stop shop for bandage dresses and going-out tops throughout the early 2000s — closed all its brick-and-mortar stores earlier this year.
Bebe may have disappeared from the mall, but the brand is still going strong online — and it's had a major style overhaul. Bebe recently revealed its online-only collection for Spring 2018, and it's completely different from the brand we're used to!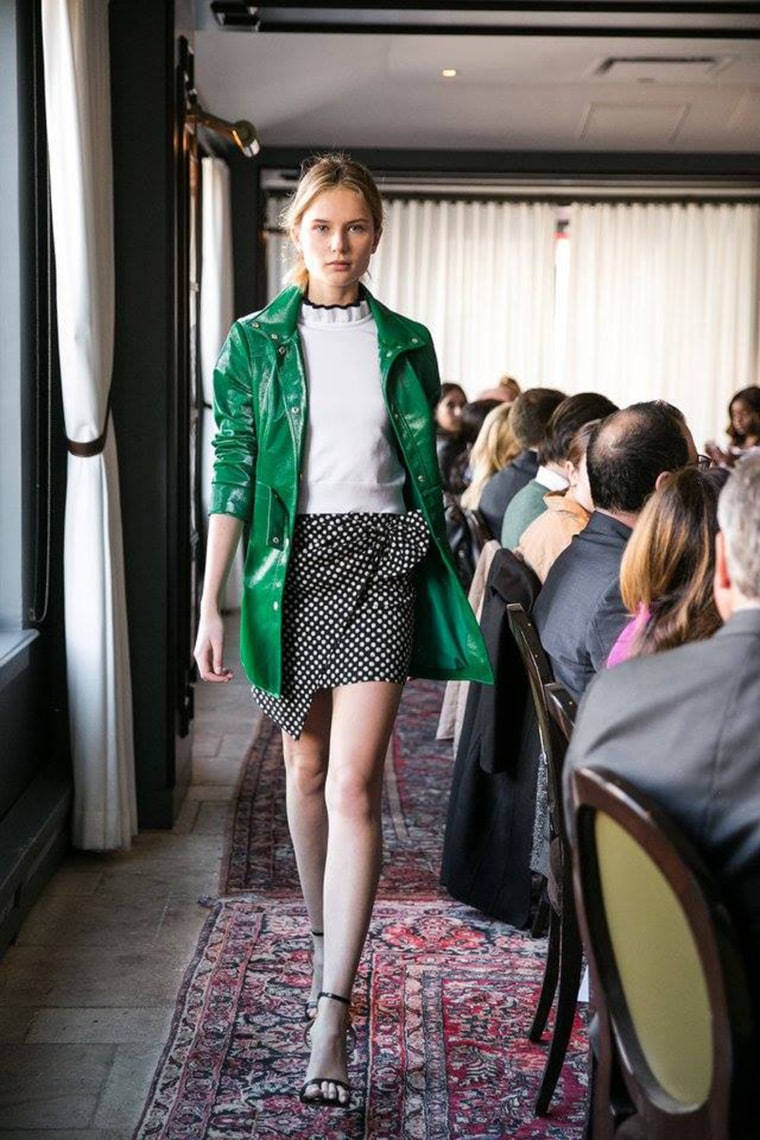 Bebe (which, by the way, we finally figured out how to pronounce) recently offered a sneak peek of the new collection at an event in New York City. It's a fun mix of tough biker jackets, flirty cocktail dresses and soft, floral day dresses.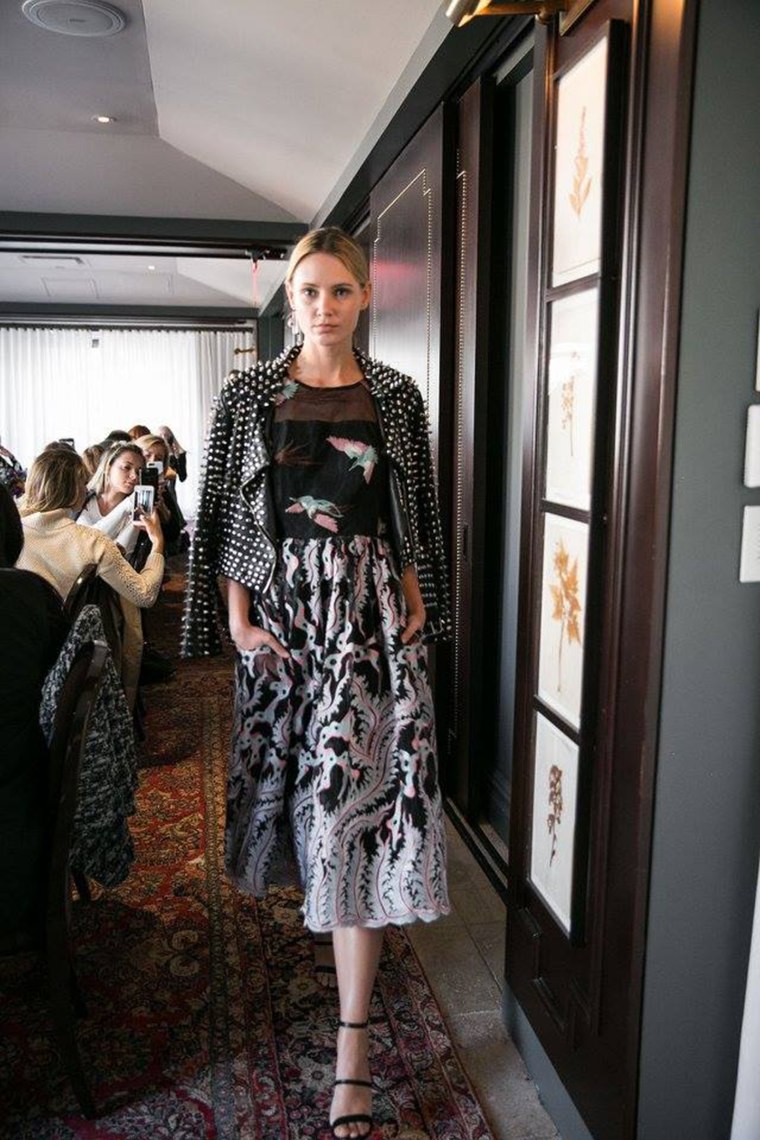 "Our vision for moving the Bebe brand forward is, what a girl's wardrobe needs for now, and how does a woman dress now?" Nathan Jenden, Bebe's creative director, said in a video about the 2018 spring line. "And the way she dresses now, compared to the way she dressed maybe even five years ago, is very, very different."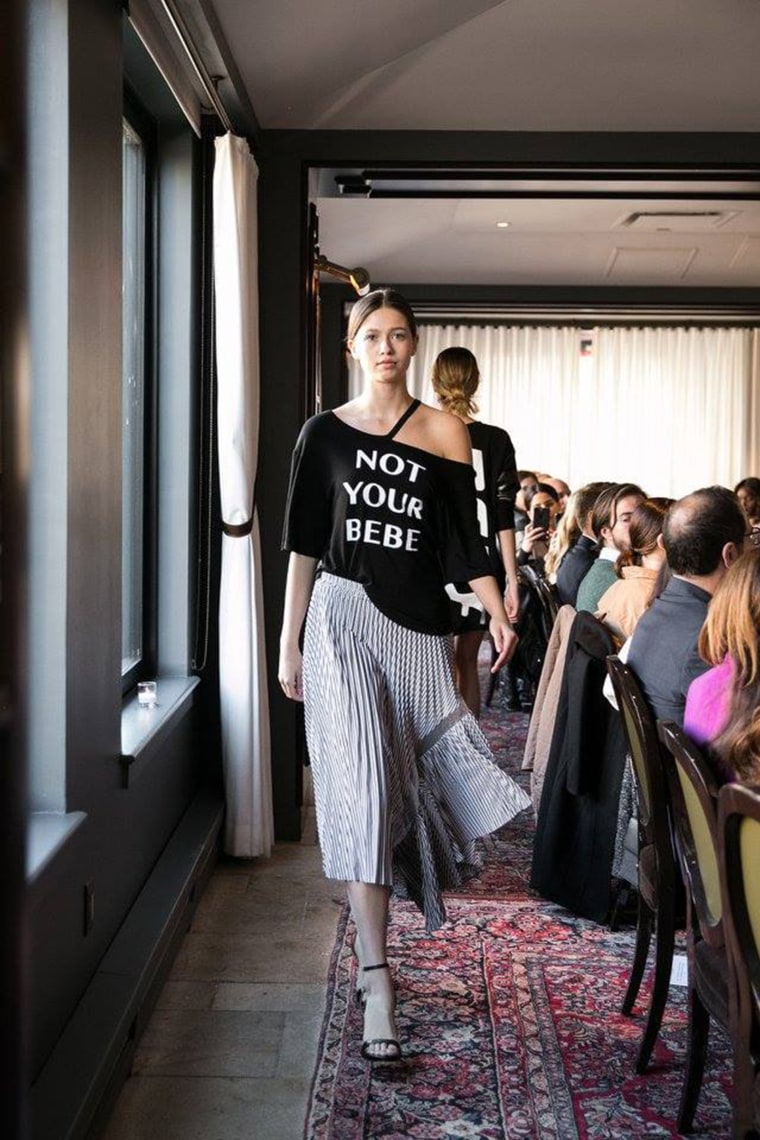 The new collection is a playful mix "of hard and soft," a Bebe spokesperson added in an email statement to TODAY Style. "Whether pairing a T-shirt with a light airy skirt, shiny with matte or gym clothes with dress attire, there is something a little unexpected throughout the collection."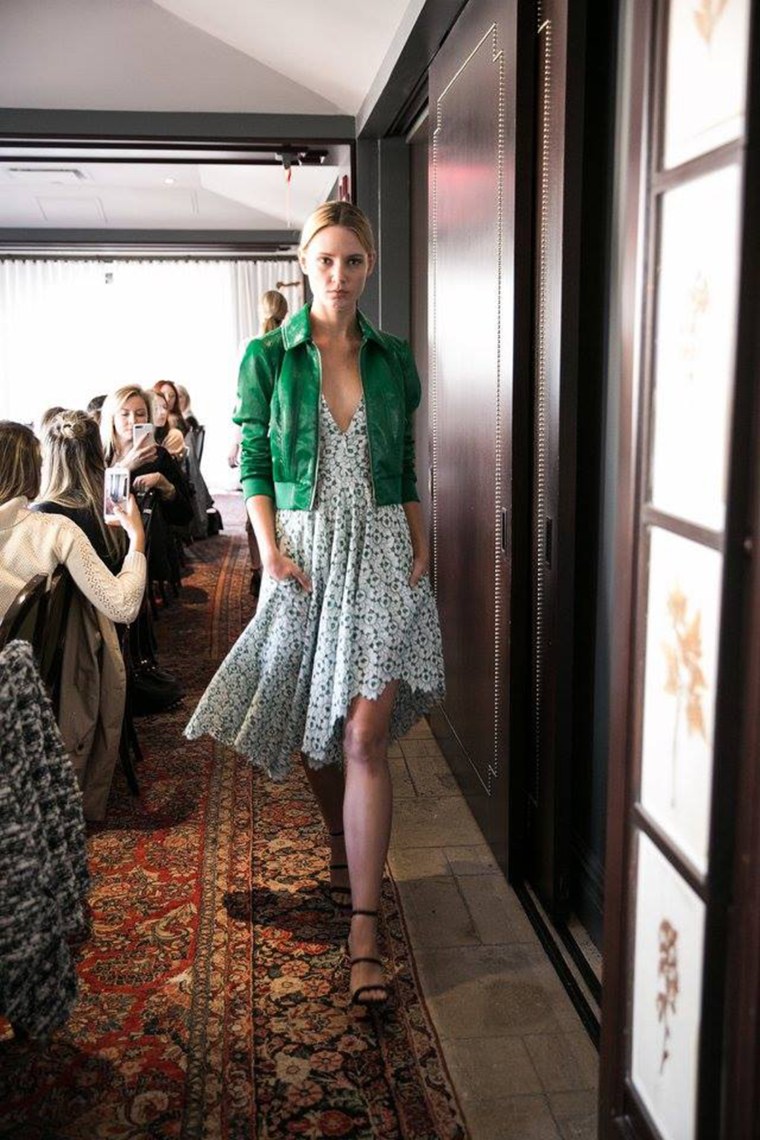 The new offerings feel far from the Bebe of yore, with bedazzled shirts and skin-tight separates, but the brand isn't forgetting its roots entirely.
The collection includes a nod to some of Bebe's signature styles from the early aughts, including "form-fitting bandage dresses, oversized ruffles, off-the-shoulder and one-shoulder designs, as well as prints and logo items," Bebe's spokesperson said.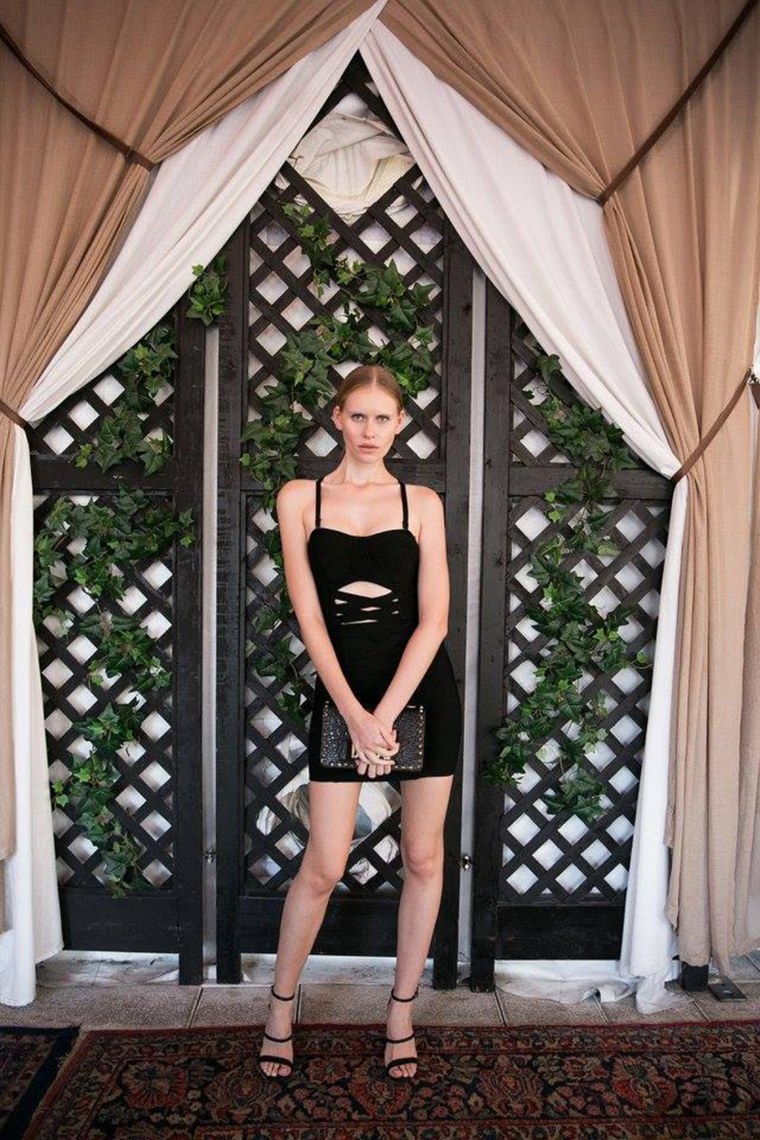 It does seem like the new line is aimed at women who shopped at their local Bebe as teens or early 20-somethings, and are now looking for an updated look that's a bit more polished, but still fresh and sexy.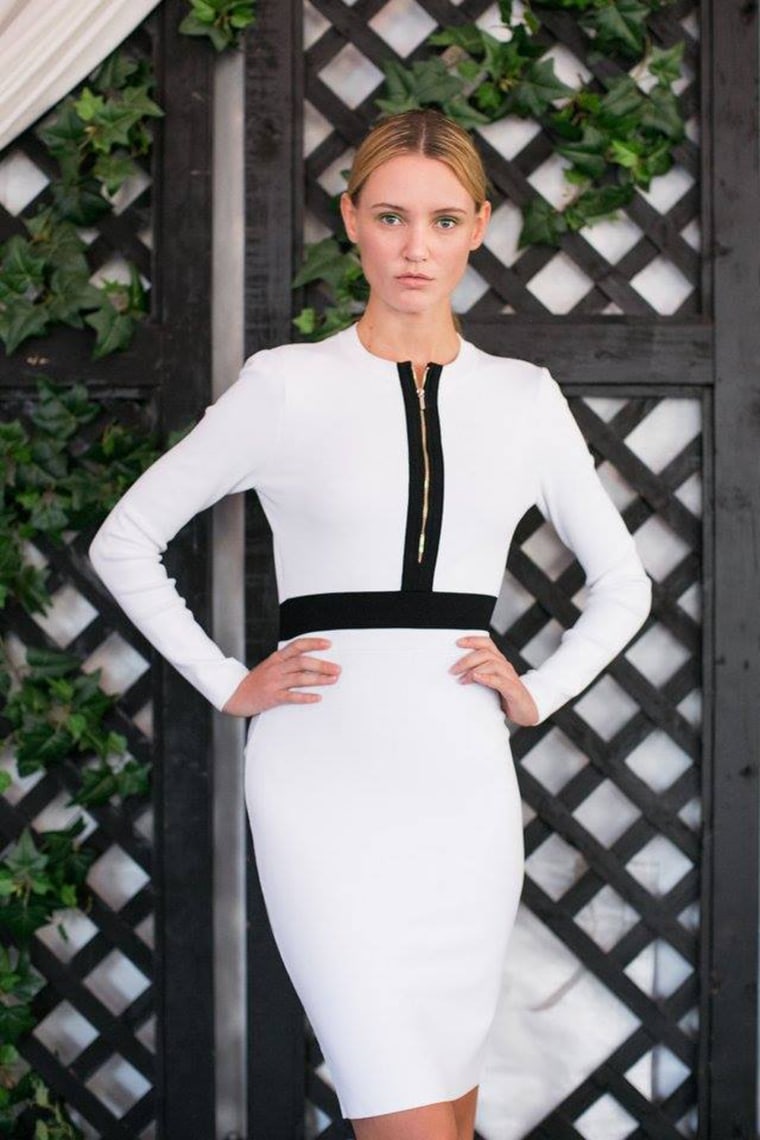 Bebe's creative director, Nathan Jenden, thinks the new collection will resonate with Bebe's most loyal fans.
"The Bebe woman is high octane, high fashion, and always made up, and it's very important for her to look well put together," he told TODAY Style via email. "She has always come to Bebe for clothes that make her feel special ... The spring collection is bold, sexy, polished and proper, but all with a little zing — just how the Bebe woman wants it."