There's a new episode of "Get it Together" with Anna De Souza every other Friday on TODAY's YouTube channel. For more great episodes, be sure to subscribe here.
Raise your hand if you've ever been duped by a hack you've seen on Pinterest. (Slowly raising my own hand.)
The threshold for re-Pinning is low. I mean, who is actually trying a hack before putting it on their board? All you need is an unusual trick with a pretty picture and next thing you know the entire internet is singing the praises of its usefulness.
That's why for this episode of "Get It Together," I decided to take some popular Pinterest beauty hacks for a spin. I'm trying these hacks for the first time, live, with no second takes so you can really come along on the ride with me.
Spoiler alert: I like to think I can spot a dubious hack from a mile away, but some of these took me for a loop!
Remove nail polish ... with more nail polish?
When your polish has chipped and your bottle of nail polish remover is dryer than the Sahara, then what? Well, Pinterest claims that all you need to remove nail polish is more nail polish.
The internet recommends using a clear top coat, so I eagerly brushed on two relatively thick layers on top of my polish. In theory, the fresh top coat softens and binds to the dry polish to emulsify the bottom layers. I allowed it to sit for roughly 30 seconds and anxiously reached for the cotton pad.
Did it work? Oh yes, it did! This was the ultimate shocker. I eventually learned there's a bit of science behind why it works: Nail polish has a solvent called ethyl acetate, a compound that is also found in nail polish remover just in a higher concentration. The more you know!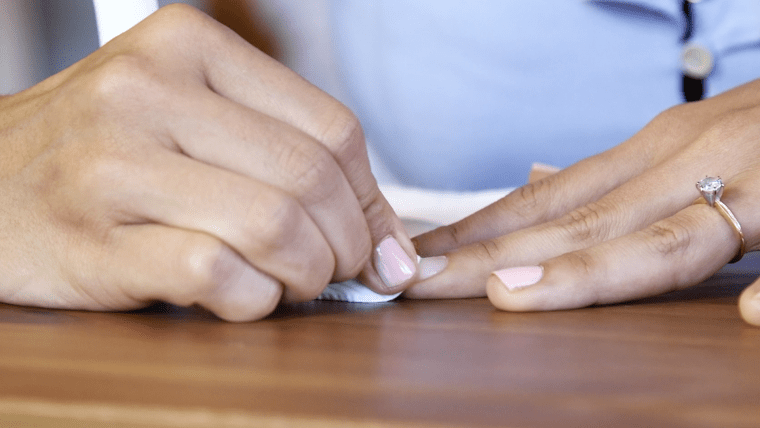 There is one drawback, however. This trick won't work for gel or powder polishes. But what I love about this trick is that since you're not using acetone all around your fingers, you won't dry up your cuticles like you would with harsh nail polish remover.
Conclusion: It works!
Add hair volume ... with a crimper?
We all want voluminous, shampoo-commercial-worthy hair and we typically turn to a teasing brush to to achieve it. Since teasing combs can be really damaging to your hair, the internet is excited about an alternative. All you (supposedly) have to do is dust off that old crimper from the '80s.
The idea is that you want to crimp the layers beneath the top of your hair to get the volume without going totally retro. Basically, wherever you would normally tease your hair, clamp the crimper there instead as close to the root as possible. Focus on the crown of your head and avoid the front — again, you don't want the crimp to be visible.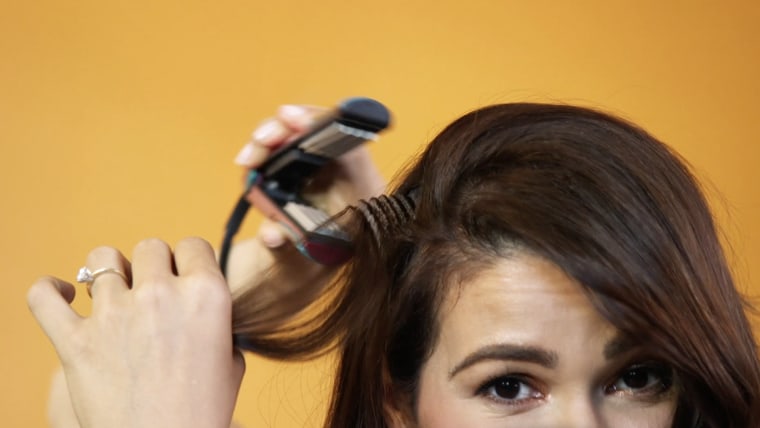 I was worried at first, to be honest, because I felt that familiar frizziness creep up as soon as I started crimping. But once I brushed over it with fresh, un-crimped hair on top, that puffiness underneath gave my hair some major volume!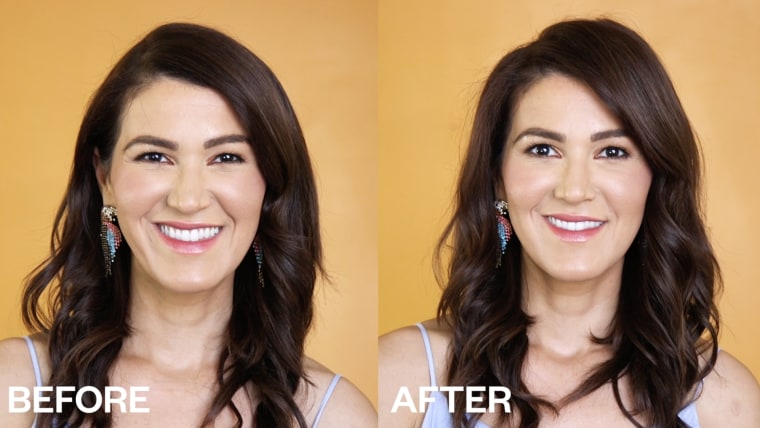 The whole process took about 15 minutes or so, but the volume lasted until my next shampoo — and that's without a lick of hair spray! My hair felt fresher, too, since there was less product build-up. I think this one is a winner!
Conclusion: It definitely does the job!
An all-day lip stain ... made with Elmer's Glue?
If you're looking for lip color that can last through anything — whether it's sweat or glazed donuts — you're not alone. According to Pinterest, you can roll up your sleeves and play lab tech as you whip up a custom all-day lip stain with some food coloring and Elmer's Glue.
I poured some glue onto a dish and went to town adding a few shades of food coloring that fit my fancy. Then I mixed it all together.
Pro tip: don't automatically disregard the blues and greens. When mixed with pinks and reds, they sometimes intensify the shade and open up a world of color possibilities.
Since I didn't want to get glue in my mouth (yuck!) I used a lip brush to apply. It applies just like a sticky lip gloss, but you'll want to apply it much more accurately. Keep in mind that you'll want to avoid chatting or smacking your lips together as it dries or else the whole thing will begin peeling prematurely.
As the glue dried, I noticed that the color intensified — a lot. I never wear dark lipstick, so it was a bit jarring.
I waited until it was dry to the touch and peeled the glue off, which was the best part by far. That joyful rush of peeling it all in one fell swoop can never be underestimated.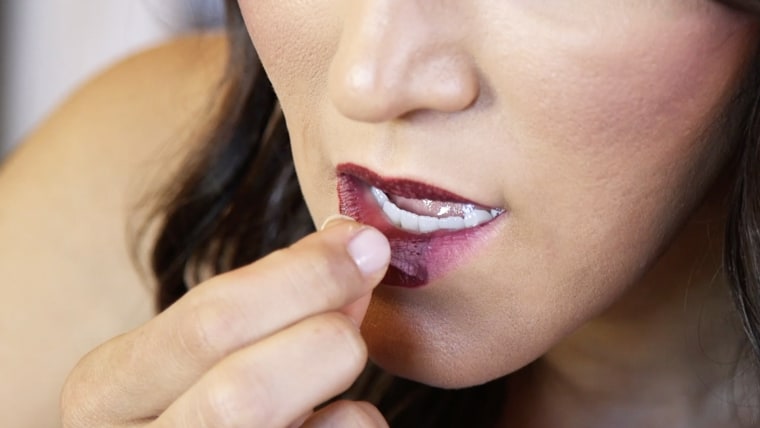 The color deposited on my lips wasn't as intense as I thought it would be, which is probably for the better since I feared the worst.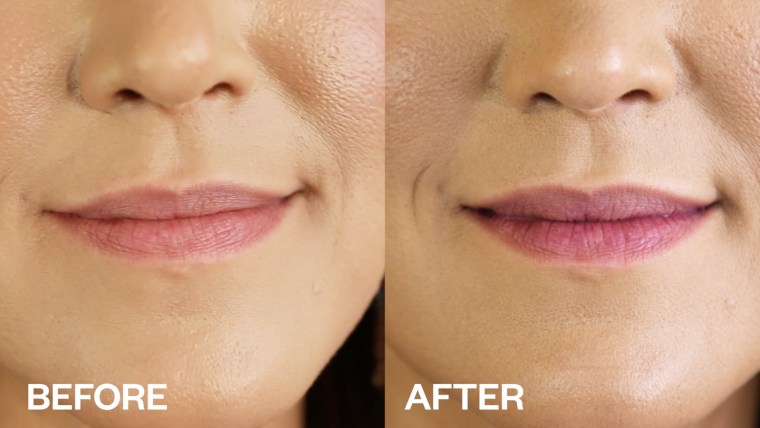 Sure, maybe you can just apply food coloring directly to your lips, but you'll likely get a lot of color bleed around the edges and wrinkles of your lips. So it does seem that the glue keeps the color in check and where it should be.
Conclusion: It sort of works.
Cheap lashes look more realistic ... by messing them up?
This lash hack recently went viral and was splashed all over the beauty forums. The claim is that you can transform cheap, synthetic lashes into a luxe-looking set just by using a spoolie brush (the small round brush often used on brows). I knew I had to check this out!
What tends to make synthetic lashes look really fake is that the hairs are typically very uniform and shiny. By roughing up the lash hairs, as the story goes, you'll get softer, wispier lashes that have a bit less shine and look a bit more natural and expensive.
I kept the lash propped in the plastic packaging for ease. With the clean spoolie brush, I roughed one of them up by going back and forth for about a minute or so. I could immediately see that it looked fluffier and it gave the lashes a more natural, hair-like texture.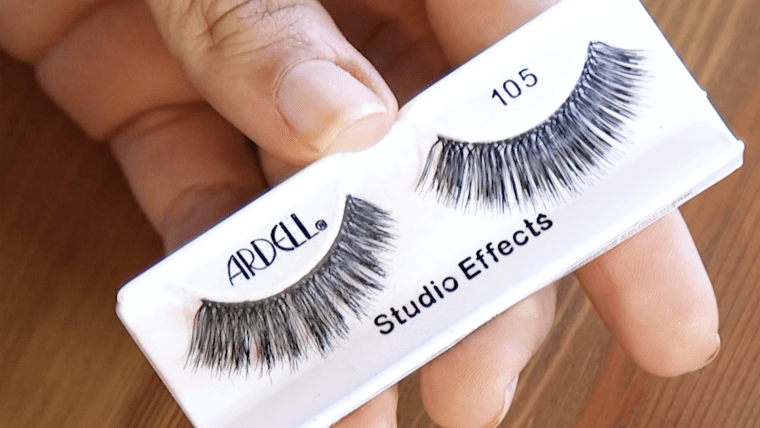 It was go to try these puppies on!
While I'm not a huge fan of heavy lashes to begin with, I have to agree that in comparing both, the roughed up version definitely looked a bit more natural. It's an easy, cheap fix and so for those factors alone I can officially recommend it.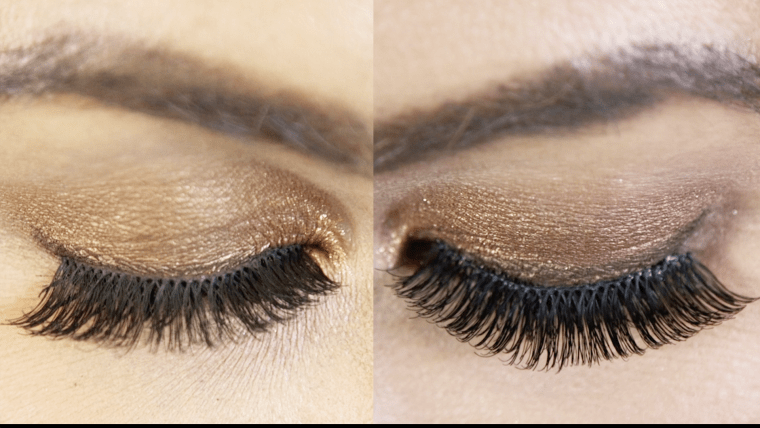 Conclusion: If you're a lash person, you'll love it!
Apply makeup ... with a balloon?
Pinterest claims that you can grab a regular balloon, fill it with water, lotion or air and use it as a makeup applicator. I have my doubts, but here goes nothing.
I begin filling the balloon with lotion and with every pump I fear that it's already a bad call. Maybe I should have used baby lotion instead of a fancier moisturizer?
I shrug it off, knowing it's too late to turn back at this point and went with the old-school water balloon method. I knew the lessons learned from childhood water fights would come in handy!
Once the balloon was filled and tied, I pumped a generous amount of foundation on top and went to town applying. Big. Mistake.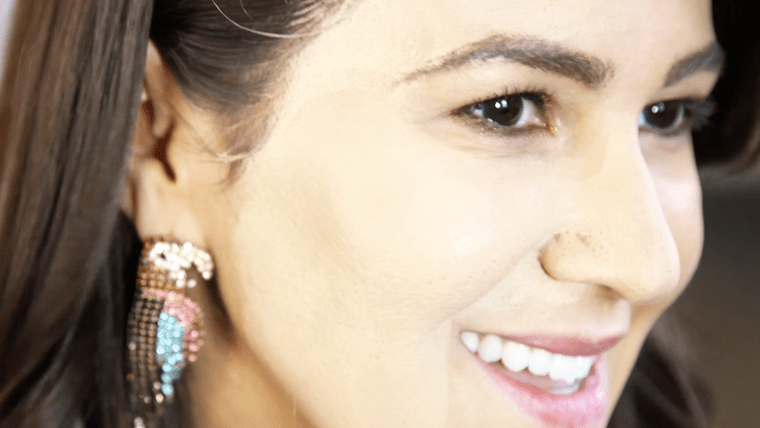 The foundation was cakey and clown like and not at all the blurred, skin-like texture for which I was hoping. A sponge applicator or even your fingers are a better way to go.
Conclusion: Major fail.
Have you been duped by Pinterest? Chime in on TODAY Style's Instagram and Facebook pages to save me from another epic beauty fail.