/ Source: TODAY contributor
Swimsuit? Check. Evening gown? Check. Gun — huh?
At first glance, the Miss Liberty America pageant looks like any other scholarship pageant going out there. However, its odd requirements — like needing to be CPR-certified, proficient with firearms and able to converse about historic American documents — make it sound more like a program for young Sarah Palins-in-training or Mama Grizzlies-to-be.
And that's something its founder, Alicia Hayes-Roberts, is perfectly OK with. "It is absolutely a beauty pageant," she told TODAYshow.com, "filled with elite, feminine patriots."
Of firearms and fitness
Hayes-Roberts, a Toledo, Ohio-based artist who has worked as a radio personality and also as a makeup artist on "Larry King Live," started the event, slated to debut in Las Vegas during July 4 weekend 2012, because she was outraged over how the media covers other pageants — particularly their focus on the stands contestants take during interview segments. 
"People should not be judged on their opinions, but how they answer the questions," Hayes-Roberts said. "We all have different opinions — that's what makes us America."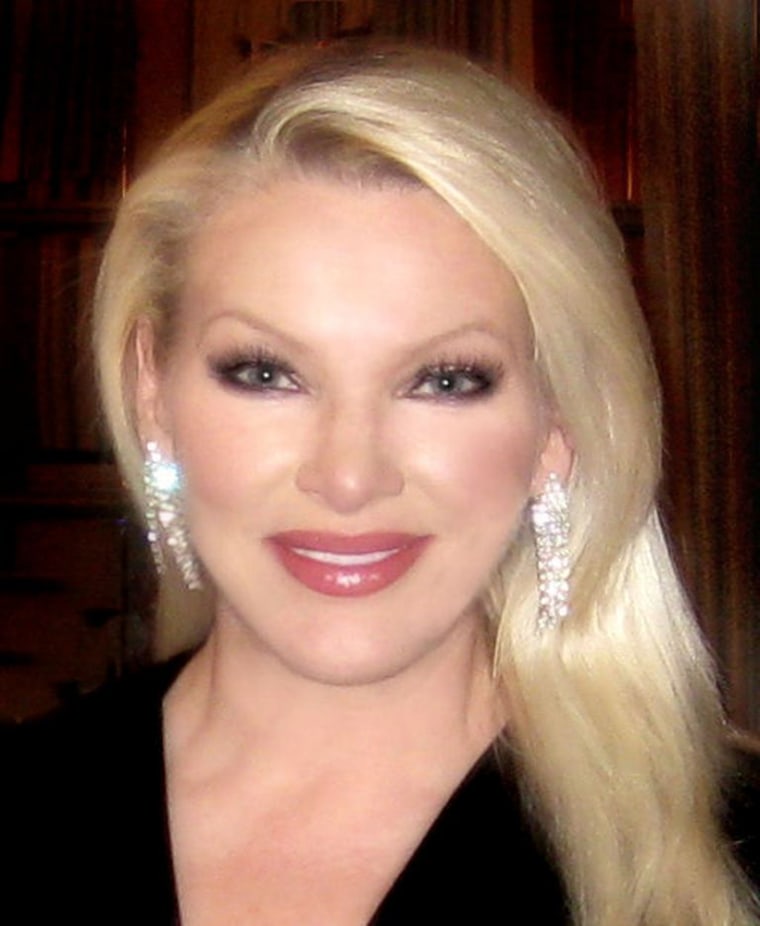 And Hayes-Roberts has a rationale for every one of her pageant's offbeat requirements.
Regarding knowledge of the founding American documents, "All young Americans should know these documents. It's not left-wing or right-wing: All Americans should know, love, read, respect, learn and defend the Constitution."
And the requirement that contestants be proficient with firearms is simple: "It's in the Second Amendment," she said.
As for one of the more traditional competition categories — swimsuit — Hayes-Roberts explained it is to assess physical fitness. "Physical fitness is all-important, but I'm not trying to cram it down someone's throat," she said.
Beauty queens from around the globe competed at the 60th annual Miss World pageant, held on Saturday, Oct. 30 in Sanya, China. Miss United States, Alexandria Mills, beat out 114 contenders to take the crown.
Winners of this contest for patriots will be judged by an ethnically diverse panel, Hayes-Roberts promises: There will be "three black judges, three white judges, three Hispanic judges and three Asian judges," she told TODAYshow.com. She added that "there will also be a chance for the American popular vote," a la "American Idol" or "Dancing With the Stars."
Not a Tea Party pageant
The fortunate winner of the pageant, Hayes-Roberts promises, will receive a raft of prizes, including a handgun or rifle of her choosing; lifetime membership in the National Rifle Association; complete dental care; a mink coat, and more.
But Miss Liberty America has responsibilities, too: She is required to "raise money for military organizations, register citizens to vote in rural areas and entertain our military at home and abroad."
Still, make no mistake about it, Hayes-Roberts stresses: This is not a Tea Party beauty pageant. "We embrace a liberal point of view, a midstream point of view, and a conservative point of view — we put Americans first," she told TODAYshow.com. "When did the Tea Partiers hijack the founding documents?"
Yet it's hard to avoid the impression that there is a conservative political thrust to Miss Liberty America. One indication: The chief financial officer of the pageant organization is Hayes-Roberts' brother Rutherford B. Hayes, a businessman who is no relation to the 19th president of the United States but has declared himself a 2012 candidate for president. If elected, he promises he'll eliminate the IRS, withdraw the U.S. from the United Nations, and reestablish the gold standard.
"He wants to get back to the basics of how a country is run," Hayes-Roberts said. "He's not a Tea Partier, but I do think we've been taxed enough."
Still, political or not, Hayes-Roberts is keeping a canny eye on the election calendar for her pageant's launch in July 2012: "It is a presidential year, and this will help get people pumped up."