Thanksgiving gives us all a moment to reflect on what we're most thankful for in life. It's a wonderful time of year!
Of all the amazing things we've learned from earlier generations, it's the little things (like beauty habits or favorite sayings) that remind us of their love daily. That's why TODAY asked makeup and skin-care experts for the beauty lessons for which they are most grateful.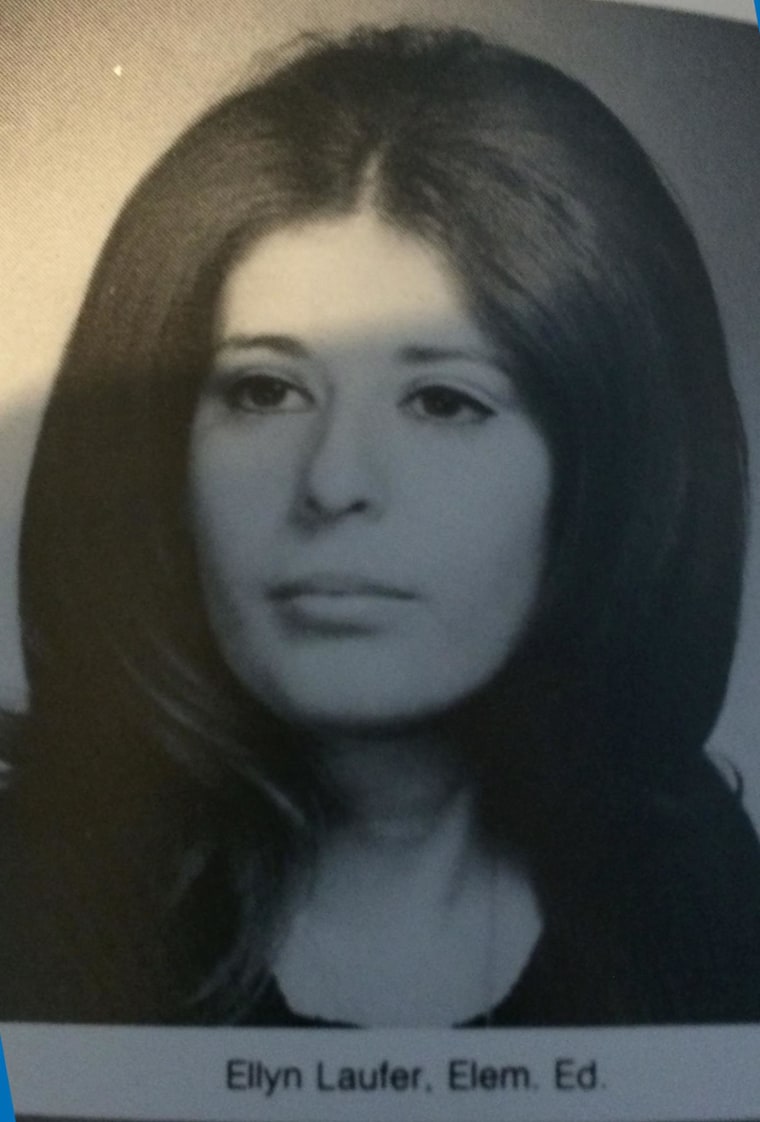 Personally, my mom has been my single greatest beauty influence. She taught me at-home remedies to tame my hair — from mayo masques to beer and egg yolks — before I was even out of grade school. She taught me how to set my hair in large rollers and blow out each section, and she even bought me my own at-home, salon-style hair dryer to sit under as it set. To this day, she reminds me to bring my "hair emergency" kit with me everywhere I go: disposable shower caps, a hair band and an umbrella.
Thanks to my mom, my hair is (usually) in good hands! And a lot of the experts I chatted with have similar family stories to share.
Annie Tevelin makeup artist and founder of SkinOwl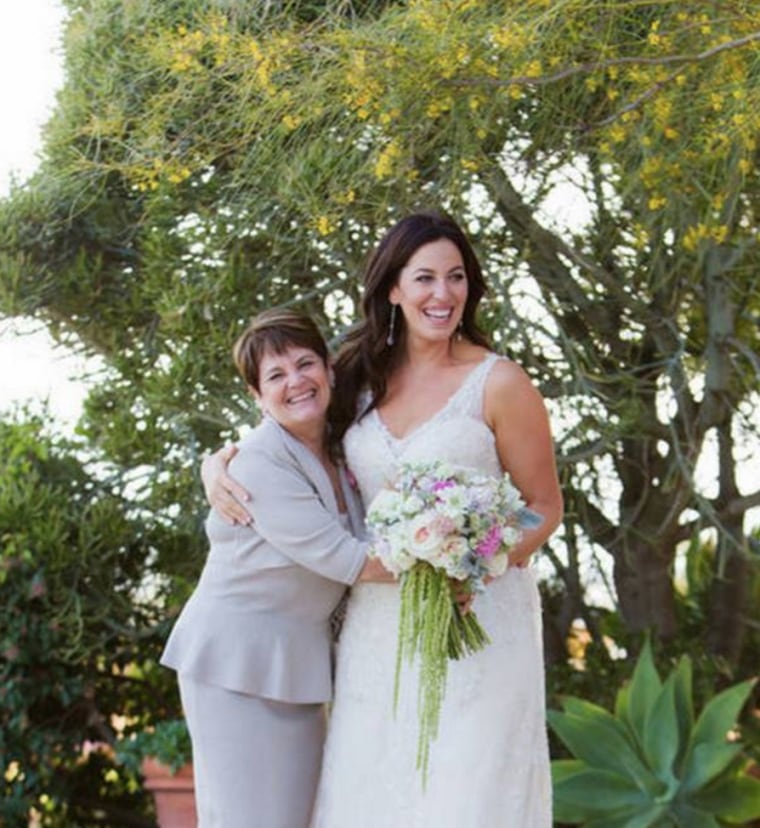 "I remember my mother having the most fun with her hair — she was always getting it permed, colored, highlighted or cut and she wasn't afraid to try new things. She always said, 'It's just hair. It will grow back.' As I've gotten older, I've taken the same approach to my beauty regimen. I love to play with colored eyeliners and mascaras, experiment with stiletto nails if the mood strikes me, and walk out of the house in a red lip at noon or no makeup at midnight. My mother taught me that so much of beauty is having fun and not to take it so seriously. I think that lesson is what pushed me to start my own skin care company without too much fear attached to the process," said makeup artist, green beauty expert and founder of SkinOwl, Annie Tevelin.
Cheryl Renella, brow specialist and salon owner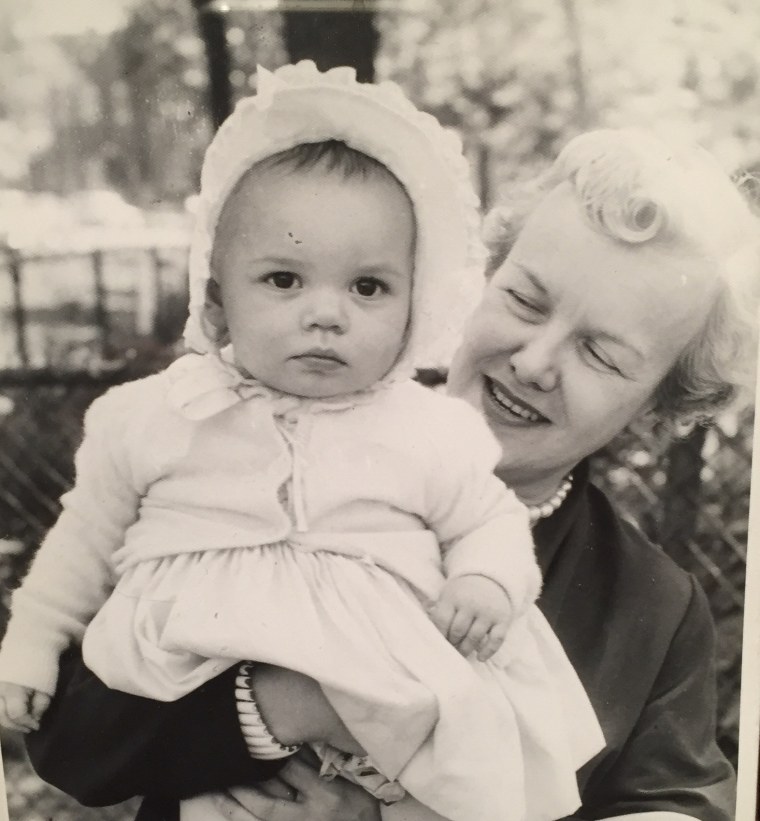 Brow specialist and owner of Channing's Studio & Spa in Chicago, Cheryl Renella, learned many beauty lessons from her Scandinavian grandmother, Grace Monk. Renella shared that her grandmother was always a wealth of old family "beauty recipes." This would include keeping teaspoons in freezer for eyes if they were puffy from salty foods or lack of sleep. "My grandmother always had us ice our face to increase circulation or shower in cold water [because it's] better for skin (hot or warm water breaks capillaries and dries out skin)," said, adding, "She swore by washing our face with plain yogurt for sensitive skin, acne or dry contact dermatitis."
Amber Katz of Rouge18.com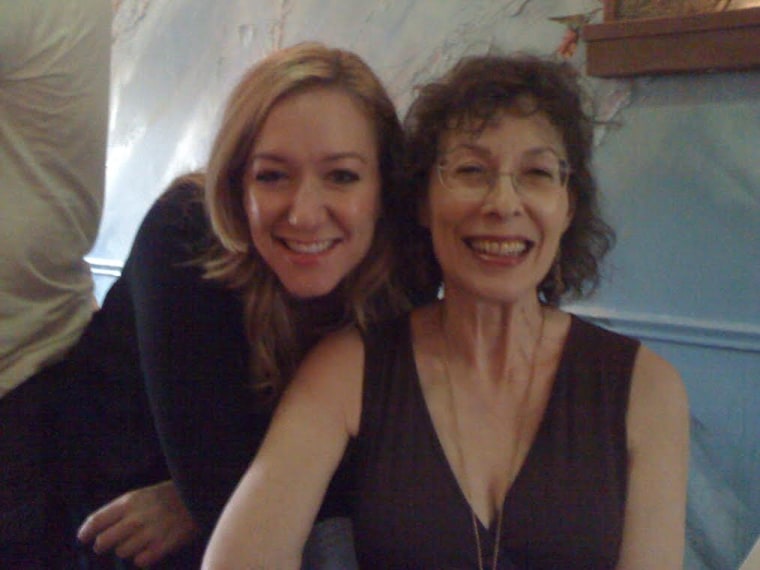 "My mother told me to eschew powder makeup completely since it's aging, and I'm convinced that's why she looks much younger than her 71 years," said beauty writer and creator of rouge18.com, Amber Katz.
Lisa Richards, co-founder of RPZL extension salon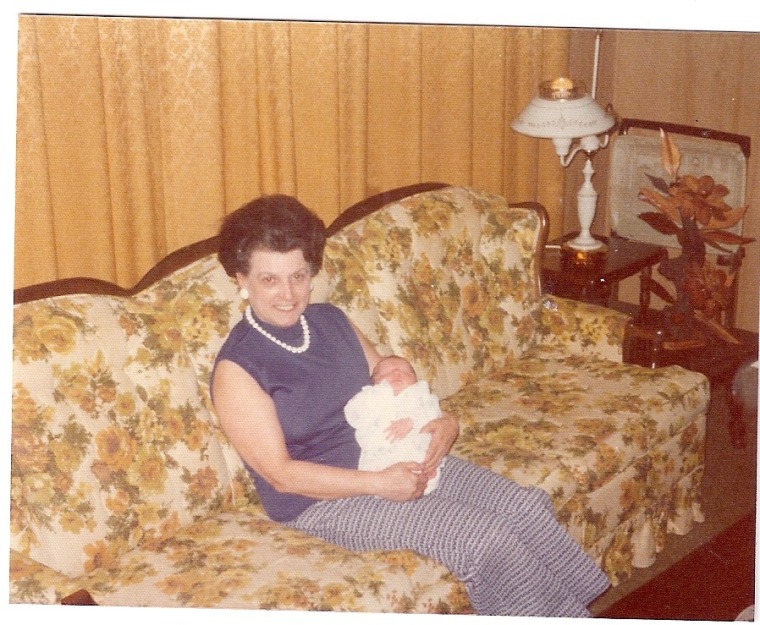 "Your hair is worth your time and money. For as long as I can remember, my grandmother and mom have always taken the time and money to tame and treat their hair. They have standing weekly blowout appointments (I've never seen them use a blow-dryer), highlights and color appointments every 8 to 12 weeks, and deep-conditioning treatments regularly. They taught me that my hair plays a big part in how I feel about myself, so I should take good care of it!" said RPZL co-founder, Lisa Richards. "My mother taught me that life (including your hair) changes and that it's important to embrace the change. The texture, length and color of your hair all change. The journey is a constant evolution and it's important to discover new things, different products and styles you can do with your hair," said Richards.
Heather Wilson, director of brand development for InstaNatural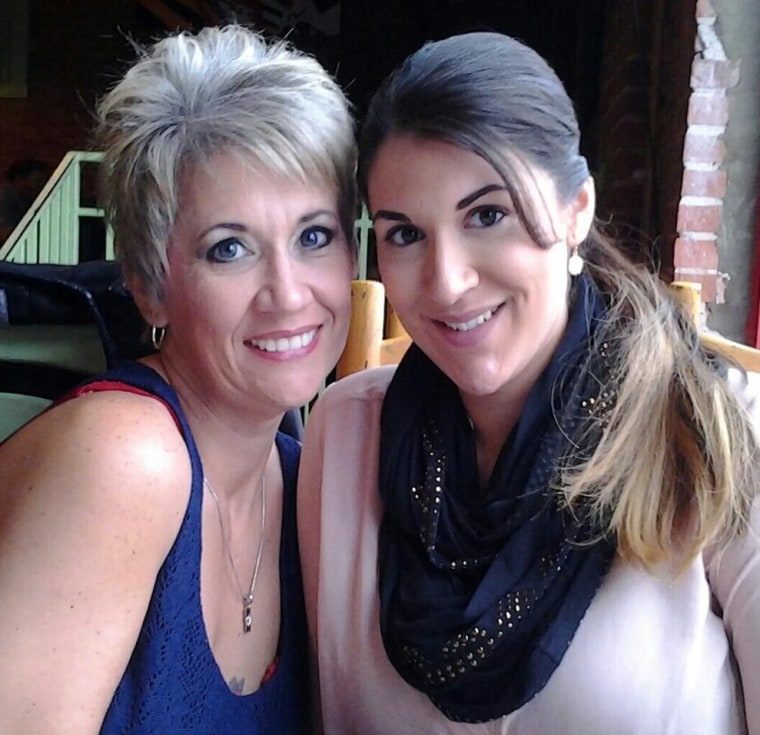 "Despite ever-changing trends, my mother taught me a few tried-and-true beauty lessons that I can't live without. First, always rinse condition your hair with cool water. It seals the cuticle, which protects hair color and leaves hair shiny and manageable. Second, embrace a 'progressive not aggressive' approach to skin care. Gentle treatments that promote healthy cell renewal and protect the skin will help maintain youthful, luminous skin year after year. Finally, find your perfect shade of red lipstick. Not all reds are created equal and every girl needs her signature shade. A bold red lip is timeless, uplifting and empowering," said certified aesthetician Heather Wilson, director of brand development for InstaNatural.
JuE Wong, president of Elizabeth Arden Brand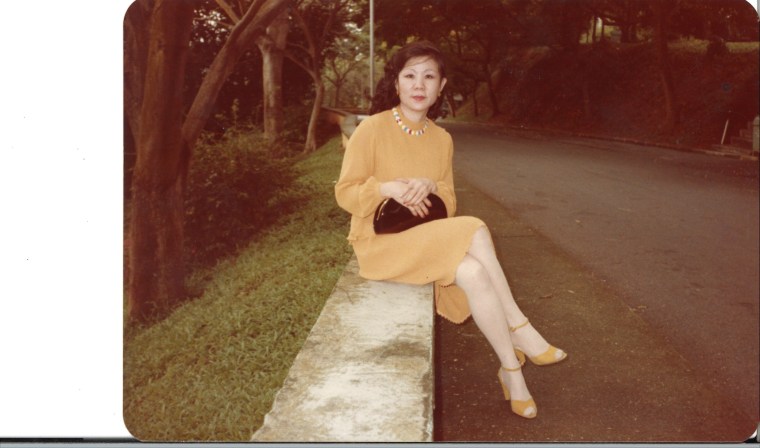 "The beauty lesson I'm most thankful for is 'an ounce of prevention is worth a pound of cure.' My mother taught me that it's never too early to start taking care of your skin — it's much easier to protect and maintain healthy skin than to correct it. From an early age, she taught me to stay out of the sun and always use sun protection. I opt for a tinted (to avoid the ashen look) physical sunscreen. She also always told me to pay special attention to my eyes, neck and décolleté. The skin in those areas is much thinner and can make you look older if not properly taken care of!" said JuE Wong, president of Elizabeth Arden Brand.
Alexis Wolfer, founder of TheBeautyBean.com
"I'm grateful that my Nana taught me from infancy to never pull down on my face! Gravity, as she would say, did a good enough job of pulling everything down — and she was practically wrinkle-free in her 80s! I always think of her when washing my face or applying serums and creams ... always upward!" said Alexis Wolfer, founder of TheBeautyBean.com. "My mom taught me to relish in my beauty routine. To take my time, to apply makeup carefully, to plan DIY spa days." She not only inspired her granddaughter to become a beauty blogger, "she's also the reason I have nice skin!" added Wolfer.
Renee Rouleau, celebrity esthetician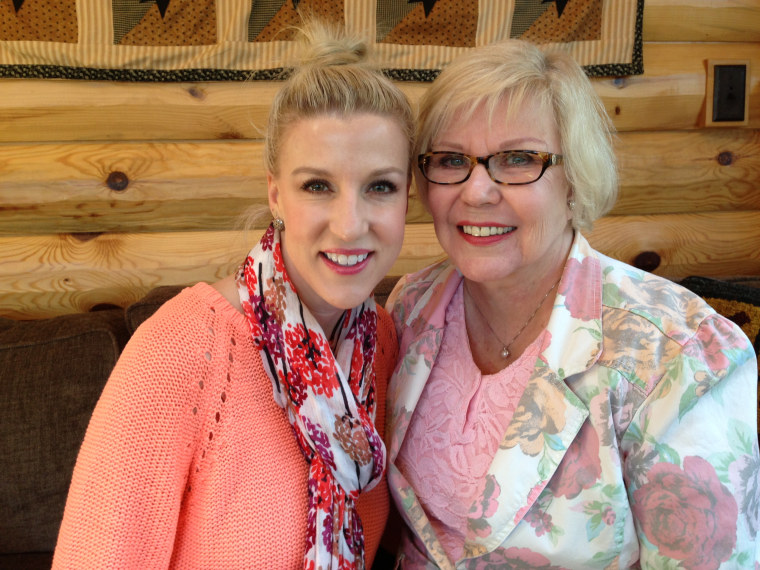 "Aside from my grandmother owning her own beauty salon and being a great role model for me on how to have a career in the beauty business, I would have to say my own personal beauty lessons were from my mom. She always washed her face every night and performed a full skin care routine — eye cream included. And at 79, her skin is beautiful. In addition, my mother got facials every six weeks. (In fact, I later became business partners with her esthetician!)
"But my beauty lessons were not in what she told me but rather, following her example. What I know for sure is that beauty is more than skin deep. Something as simple as washing her face and applying cream and most importantly, taking an hour out of her busy life raising four children to get a facial, was her way of showing me that she's important. As women, we're so busy taking care of everyone else that we often forget about caring for ourselves. When she cares for her skin, she's caring for herself. So the best beauty lesson I ever learned from her was the importance of self care to build your own self worth," said celebrity aesthetician Renee Rouleau.
Keka Heron, celebrity hairstylist and makeup artist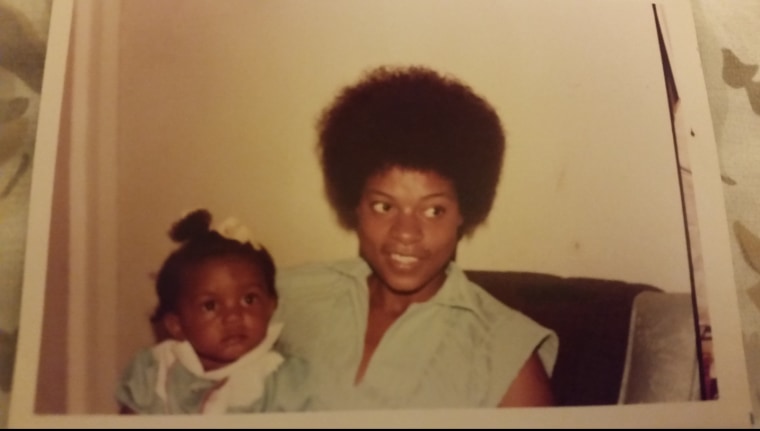 "When people see me the first thing they compliment is my skin; you actually can't tell my age by looking at my skin. They ask me, 'how do you keep it looking this way?' I say, it's genetics and good habits. My mom always put an emphasis on moisturizing in the morning and at night and drinking plenty of water, especially with lemon, said Keka Heron, celebrity hairstylist and makeup artist. And her mother isn't the only one beauty influence.
"When it comes to makeup application, I love cheeks. I just adore a flushed, dewy face. My grandma Valda never left the house without rouge (aka, blush) on her face. She always told me that your face is not complete without rouge and it has always stayed with me. Even now, as a 85-year-old she will not go to church without her blush," Heron said.
Bryce Gruber of TheLuxurySpot.com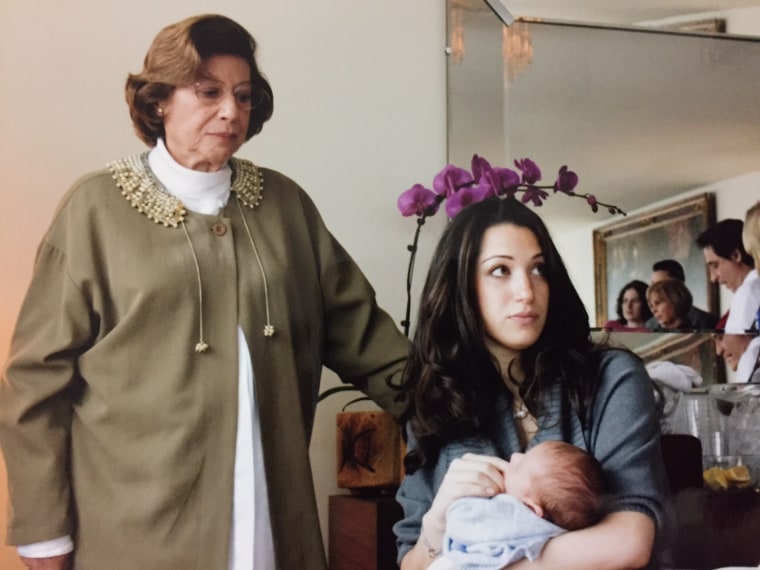 "My grandmother managed to always look glamorous, even just going out for groceries. I remember being about 5 years old and her telling me clearly that a quick spritz of perfume and a coat of lip color were the easiest and most necessary parts of any girl's beauty routine. I've stood by her words ever since," said beauty and lifestyles writer and editor of TheLuxurySpot.com, Bryce Gruber.
Surabhi Surendra of Womanatics.com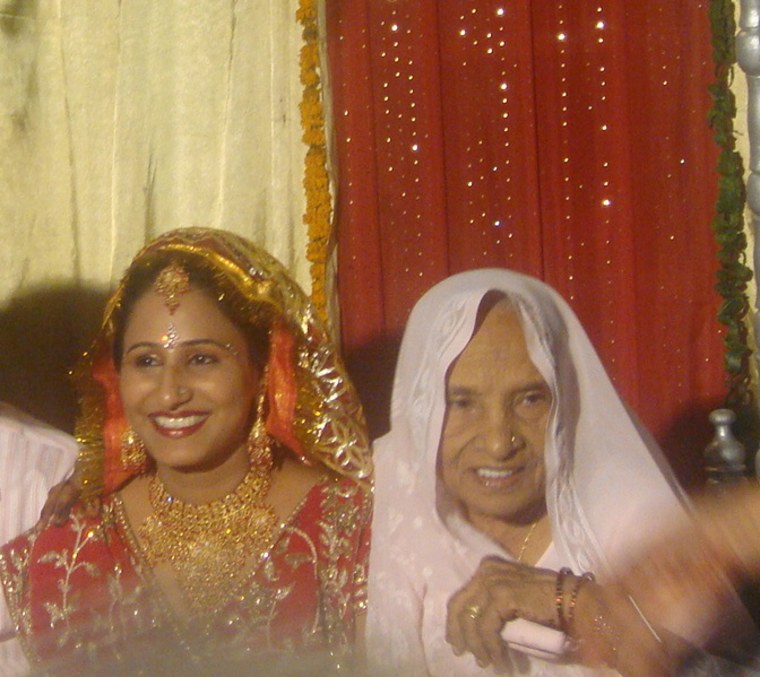 "In India, we practice lot of home remedies and Ayurveda. My granny never applied any cream on her face. The only thing she always used and would swear by was fresh milk cream and raw milk. In the morning as soon as got our milk, she would rub a bit of raw milk on her face and then wipe it off. This was it in summers. In winters when the weather is too cold and harsh, my granny would add milk cream to her regime. Before going to bed, she would take half a teaspoon of milk cream and rub it on her face. Sometimes she left it on her face for entire night and on some days, she wiped it off. The result: Gorgeous, shining and smooth skin," says Surabhi Surendra of womanatics.com.
Dr. Deanne Mraz Robinson, dermatologist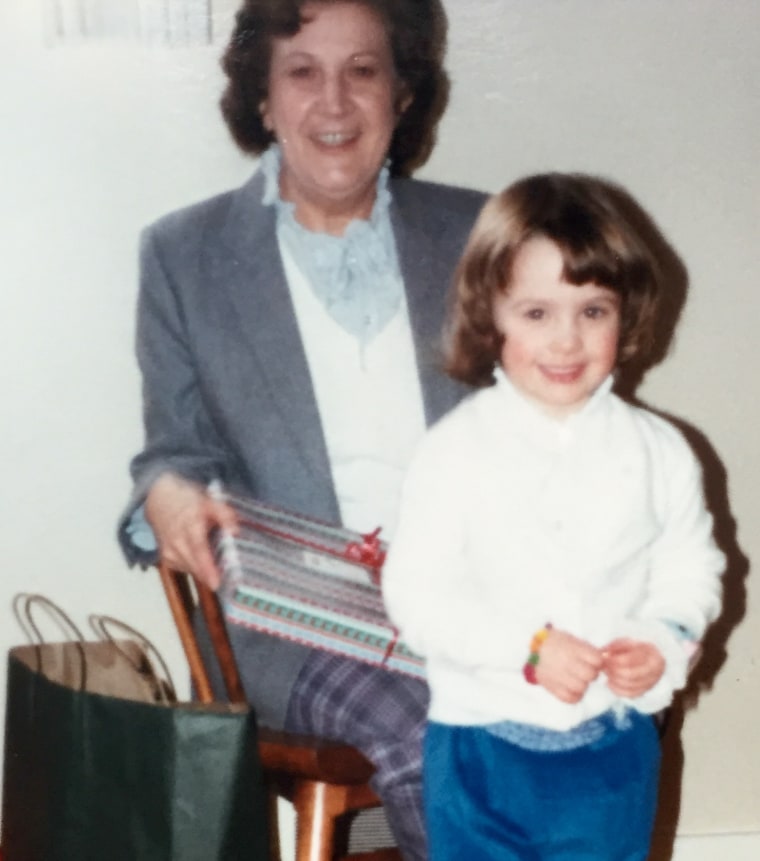 "A great tip I learned from my grandmother is that you can often tell a woman's age by her hands. Most of us are religious about sun protection for our face, but forget that even in the winter months our hands are subjected to the elements and exposed to UV radiation. We know that UV radiation results in premature aging of the skin, so by providing photo protection to our hands we can reduce sun freckling, age spots, and textural skin changes resulting in a more youthful appearance," says Deanne Mraz Robinson, MD FAAD, of the Connecticut Dermatology Group in Norwalk, Connecticut.
RELATED: The world's first hair-extension salon saves Rapunzel wannabes
Nadine Jolie Courtney, author of "Confessions of a Beauty Addict" and "Beauty Confidential"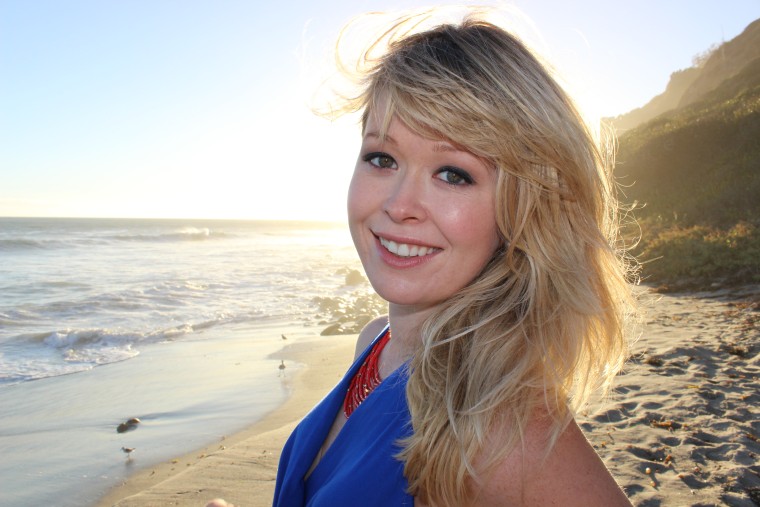 "I have my mother to thank for teaching me sum smarts. From the time I was little, not only was she glopping sunscreen all over my face and body, she was explaining WHY. (Burns, wrinkles, cancer -- we all know the drill by now.) So while other kids were wriggling around and protesting as their mothers attacked them with SPF, I was like, 'Mom, you missed a spot!' In high school, while my friends were tanning, I was hiding in the shade, and I still diligently apply sunscreen to my face, neck, décolleté, and hands daily. Thanks, mom!" says beauty writer Nadine Jolie Courtney.
Donna Perillo, founder of Sweet Lily Natural Nail Spa in New York City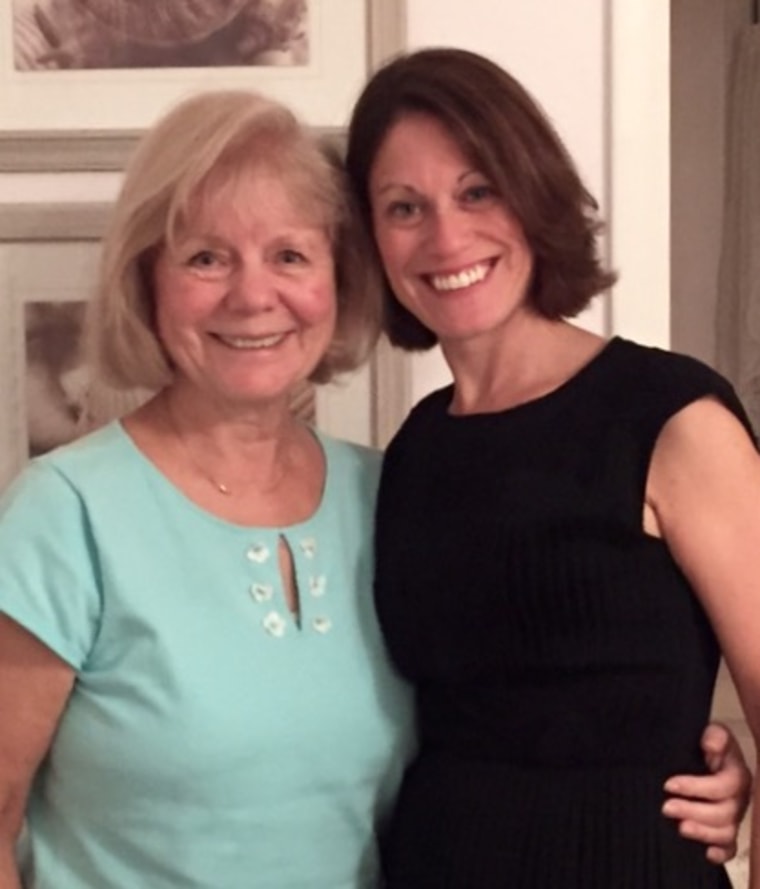 "The best beauty lesson I learned was from my mother. When I was in my teens, I spent hours primping my makeup and fussing with my hair until all was perfect. One day my mother walked into the bathroom and said, 'you're missing out on life stuck in this silly bathroom! Put on some mascara, a little red lipstick and get out there and have fun with your friends!' Thankfully, my makeup regime has never been the same since," said Donna Perillo, founder of Sweet Lily Natural Nail Spa & Boutique in New York City.
Lauren Katzberg, co-founder of Stylisted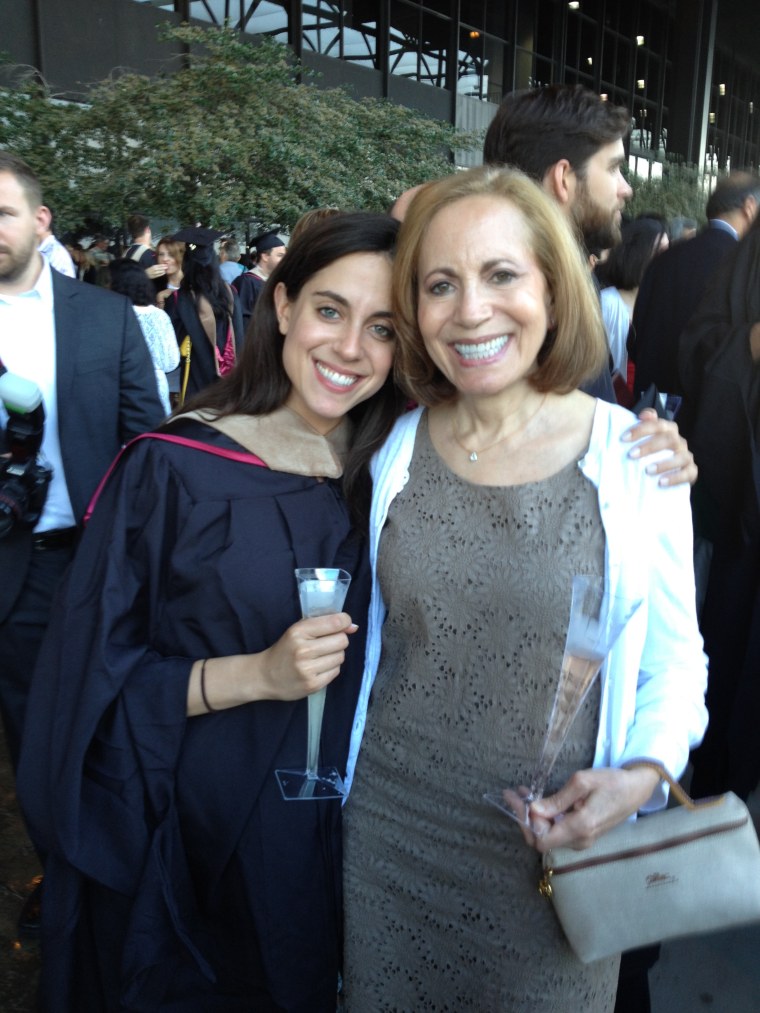 "Two tips I'm thankful for from Leslie Katzberg (my mom) have been drilled into me from an early age. Don't forget your neck: Moisturize morning and night, and don't stop at your jawline. Your neck should be the last thing you moisturize because you likely aren't giving it the same scrub that you give your face and you don't want to transfer any dirt," said Lauren Katzberg, co-founder of Stylisted.
The second, "to incorporate under-eye cream into your routine before the fine lines come. My mom bought me an under-eye cream when I turned 20. I think some women feel overwhelmed by options — they don't know what to use and what's worth spending money on — so they avoid this part of their routine for as long as they can. More than anything else, it's important to keep your under-eye area from getting dry, so don't agonize too much over what you apply."
Charlotte Cho, author of "The Little Book of Skin Care: Korean Beauty Secrets for Healthy, Glowing Skin"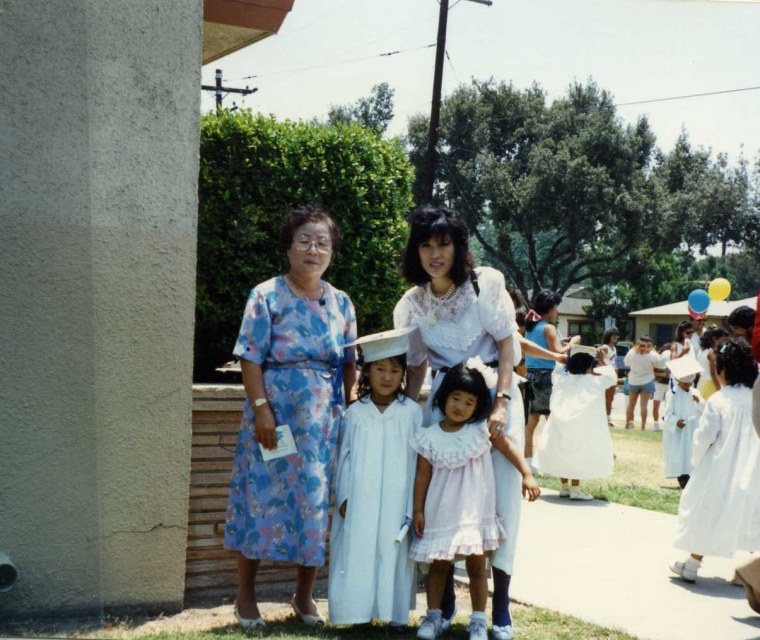 "In Korea, they're taught a skin-first philosophy — they learn proper skin care habits from their mothers at an early age. From exfoliating and moisturizing, to a generous application of SPF (and just staying out of the sun, period), these preventative steps are taken long before we see signs of aging or acne," said Charlotte Cho, co-founder of Soko Glam and author of "The Little Book of Skin Care: Korean Beauty Secrets for Healthy, Glowing Skin."
"I remember my mom would regularly take me and my sister to the Korean sauna (or jimjilbang, which roughly translates to heated room). A jimjilbang is a family and/or group affair, where people go to clean and relax all day in a communal room with heated floors and dry/wet saunas nearby. The best part of the jimjilbang is when you get a body scrub, a treatment that sloughs off dead skin cells and makes your entire body feel softer, smoother and brighter. My mom would also do this for me at home, at least once a week. To this day, I exfoliate with a scrub every week and thank my mom for introducing me to the world of body exfoliation and skin care!"
Scott Patric, lead makeup artist for "Project Runway All Stars" and "Project Runway Jr."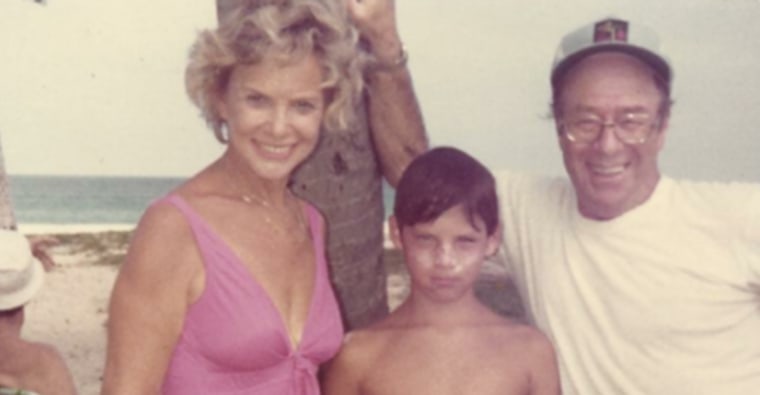 "I am thankful for my grandmother who taught me how to stay young. She always made new friends and kept old ones. She learned to disco dance when her peers scoffed. And she taught me that neutral Earth tones on an older woman just look like shadows! Use roses and pinks and color and you come alive!" said Scott Patric, lead makeup artist of "Project Runway All Stars" and "Project Runway Jr."
Elle, celebrity nail technician to Mariah Carey, Blake Lively and more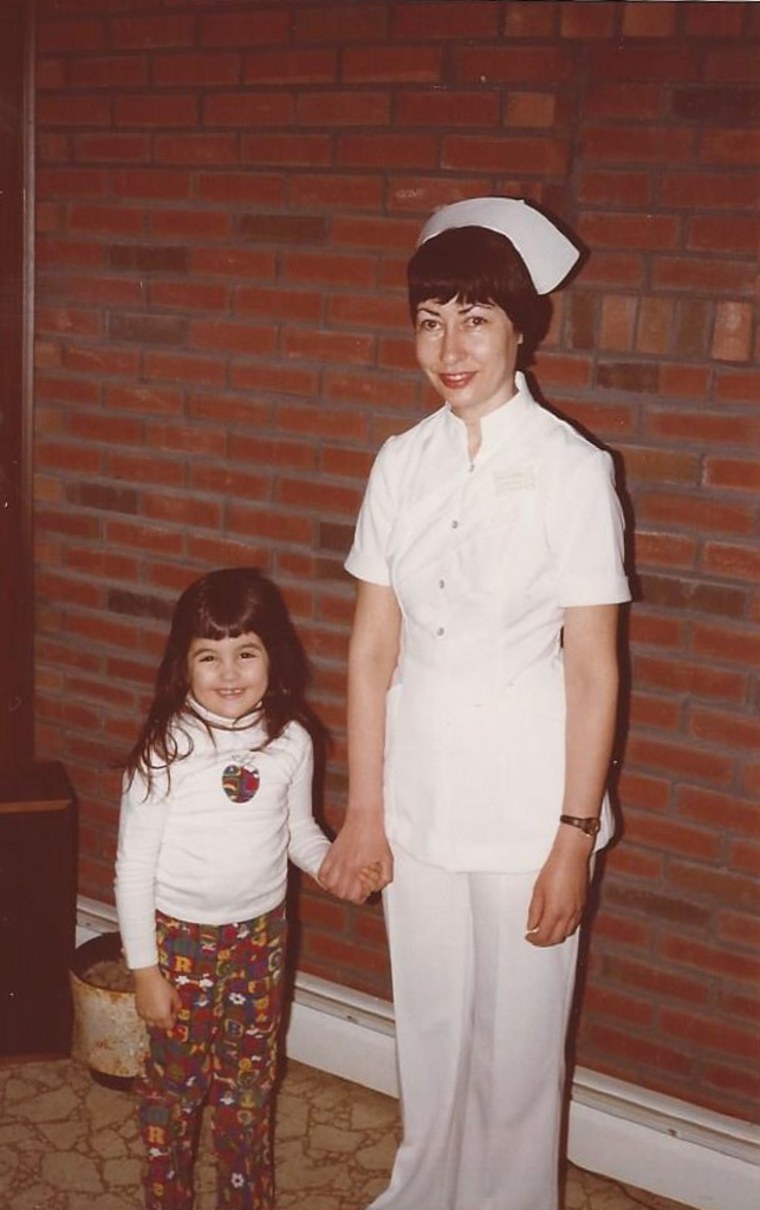 "Clean your nails. My mother always kept a nail brush by the bathroom sink to scrub nails. Most people skip this step altogether and rarely give nails a detailed wash after taking off old polish or reapplying new polish. By using a nail brush with soap and water to clean nails, you can nix the most commonly made manicure mistake: using an orange wood stick wrapped in cotton and dipped in remover to clean the nail plate. All this does is leave more residue and lint on your nails. This small but essential preparatory step will create a smoother and longer lasting finished manicure," said celebrity nail technician, Elle.
"My mother always filed her nails to an almond shape (A trending nail shape at the time), which naturally elongated her hands and helped prevent breakage, as opposed to square-shaped nails that typically snag on things, causing them to chip or split more easily. The almond shape is definitely on-trend right now and will help you maintain a long nail length without losing any strength," said Elle. Also: "Less is more. During my mother's time in the '50s and '60s, fingernail moons were exposed and polishing the tips of nails was a prominent style. This brings us to today's negative space trend, which allows you to partake in the nail art style without using a lot of polish or nail accessories that can damage nails," she suggested.
Angelina Umansky, founder of Spa Radiance in San Francisco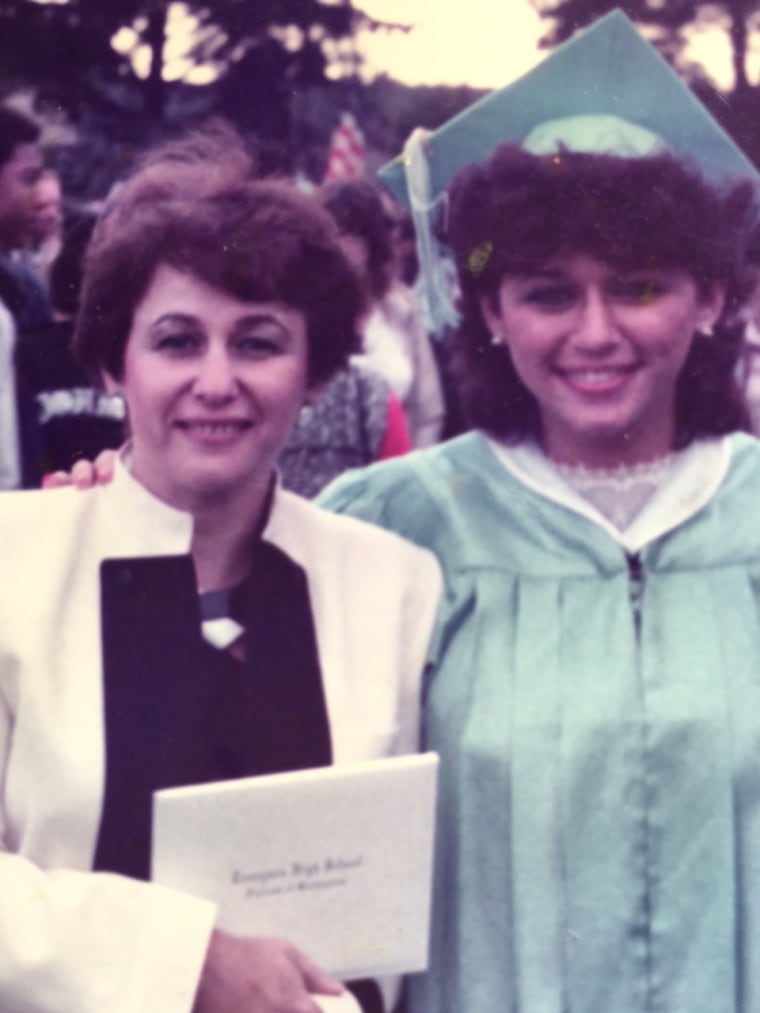 "When I was a child, my grandmother would use sour cream on my sunburns or whenever my skin was irritated. Apply a thin layer of sour cream to the sunburn to soothe the skin, wait until most of it has absorbed and then rinse. Instant relief!" said Angelina Umansky, founder of Spa Radiance in San Francisco.
The Spa Radiance story spans back to mid-century Moscow, where the mother-daughter founders Galina Rovner and Angelina Umansky developed their all-natural skin care expertise under the watchful eyes of Grandmother Rose. "My mother taught me to use lemon to get rid of any yellowing on your nails. Just cut a lemon in half and put the affected nail into the lemon half and twist for about one minute. Then, if you want to get rid of unwanted body odor, you can use the other half of the lemon in the shower. First wash with soap and water, then apply the lemon juice to the underarms and rinse. Bye-bye body odor!"