TODAY is throwing the wedding of a lifetime! And now, it's time to treat the guests like they're part of our own family.
In honor of the March release of "My Big Fat Greek Wedding 2," we've partnered with our sister company, Universal Pictures, to throw one "big fat" celebration. And last Friday, we announced the winning couple — Kaitlin Roseman and John West!
RELATED: Bridal beauty! Vote for your favorite hairstyle to win TODAY's Wedding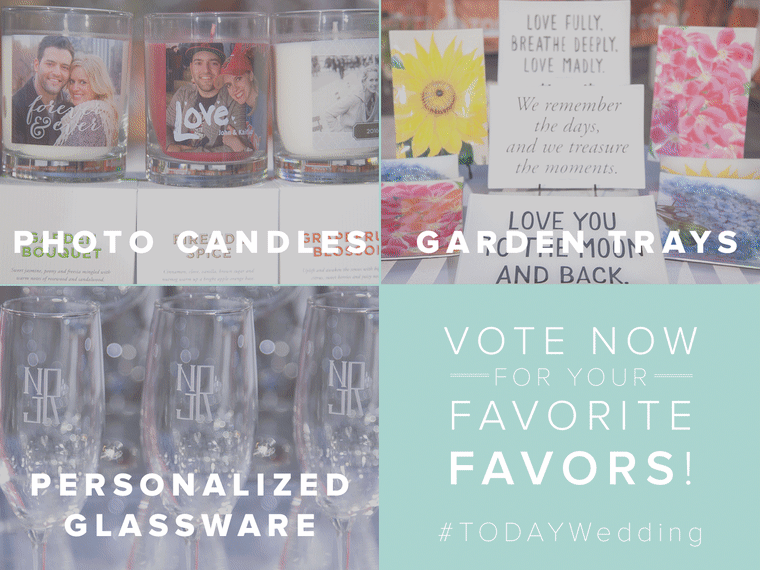 As promised, YOU get to decide every aspect of their wedding — from the dresses, to the rings, to the cake, to the flowers and more.
And today we are choosing … the favors! And the best part is, you can even nab them for yourself (at a great discount) thanks to Steals & Deals.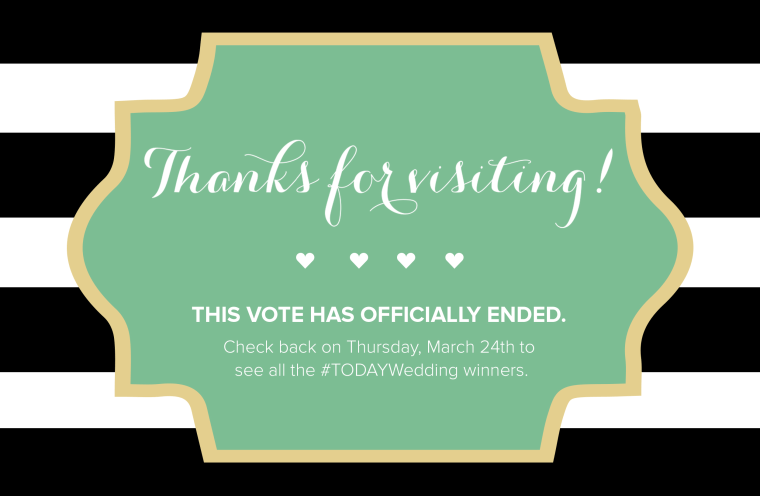 TODAY contributor Jill Martin carefully combed through all of the latest home products and selected three standout options to use as favors for the TODAY Wedding. These items are sleek, fun and even include personalized touches.
Take a look at the three contenders below, and cast a vote for your favorite.
RELATED: America says 'I do!' Meet the winning couple of TODAY's Wedding
And be sure to tune in on March 24 to watch the wedding and see all the winners!
1. Photo candles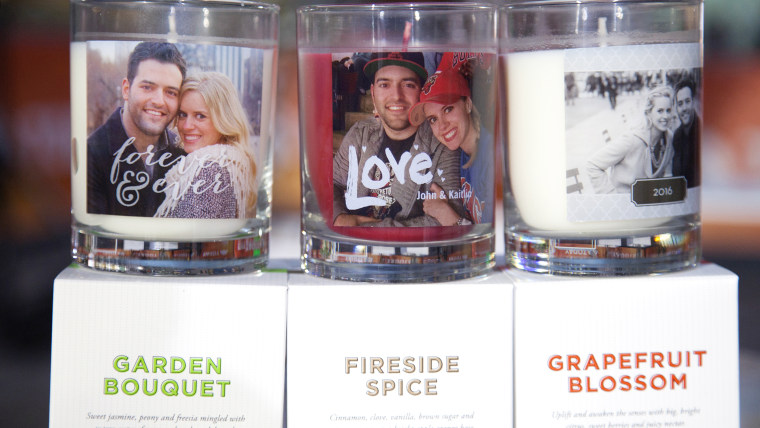 Martin said she chose a candle to represent both the "light and love" shared by the TODAY Wedding couple. And this one-of-a-kind photo candle by Shutterfly is a fabulous pick!
The customizable favor is ideal for any couple who truly wants to send their guests away with something special, and as Martin noted, "The unique idea to have it personalized represents the beauty of the day."
2. Garden trays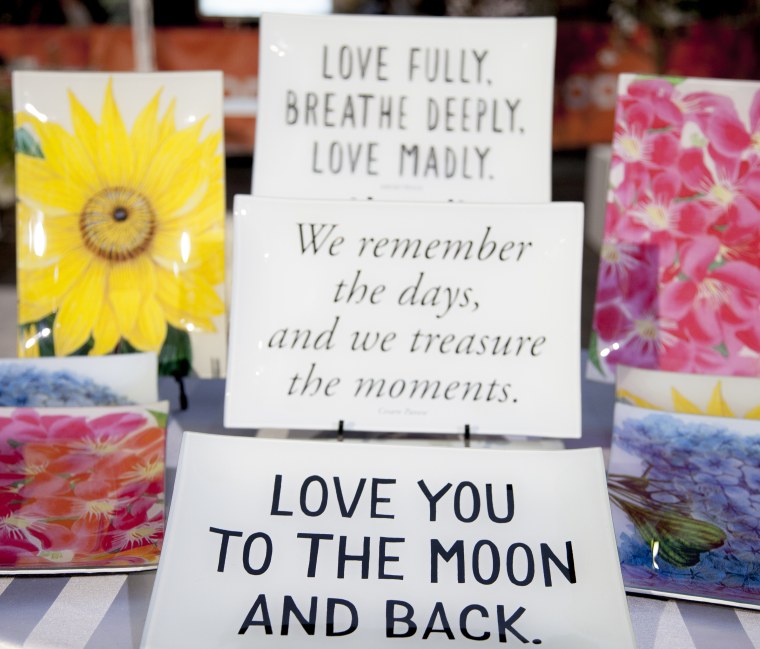 These assorted garden trays from Ben's Garden are a great way to display and remember the sweet moments from any special wedding. As Martin explained, "A quote that means something allows your guest to capture what you are feeling."
"This can be used all the time," she continued, "which, once again, will elicit memories from your special day!"
RELATED: 'My Big Fat Greek Wedding 2' stars reunite and reminisce on TODAY
3. Personalized glassware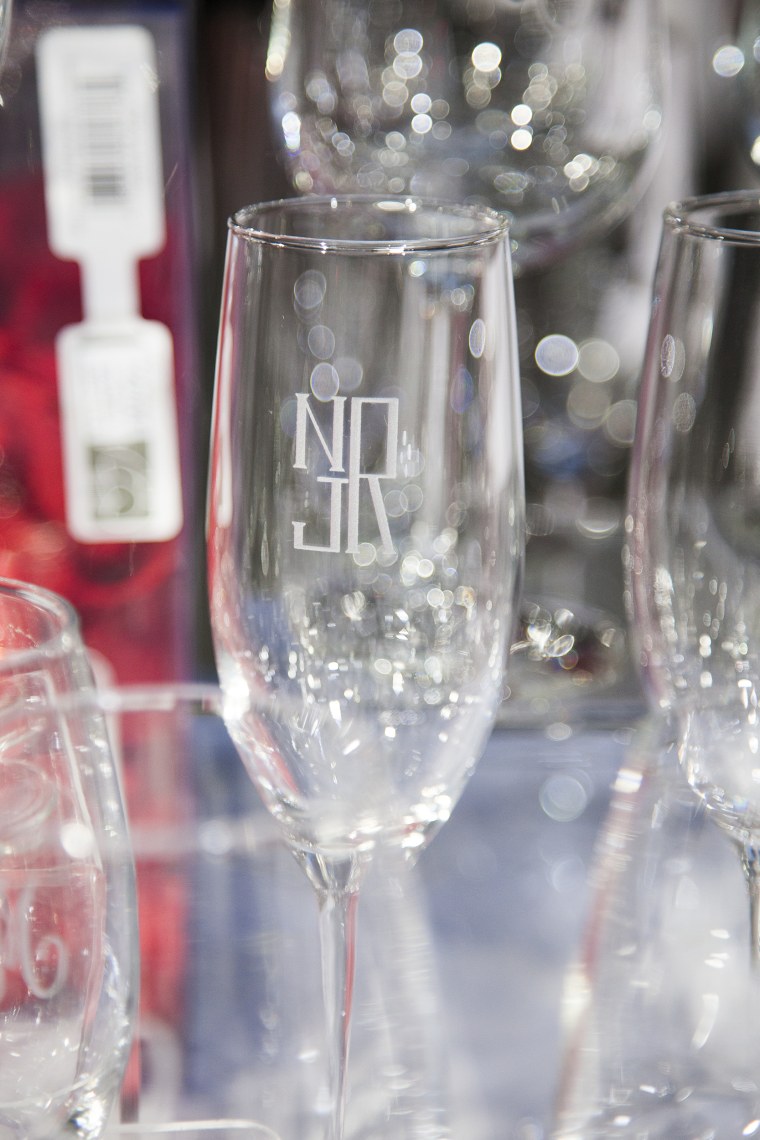 "It is always nice to give a personalized gift that your guest can use over and over again," Martin said. And we think this personalized glassware from The Stationery Studio is a perfect choice!
As Martin pointed out, this type of wedding favor is practical and useful, but still serves a sweet purpose. "With every drink, your guest will think of your memorable day!"
RELATED: See which wedding bands are competing to win the TODAY Wedding